Meet Our Interns
Westpac Group
---
Meet our Previous Interns
Don't just believe us when we confidently claim our Summer Internship Program is one to be proud of, hear from our recent interns about what attracted them to the program, their experience at Westpac and how it has developed their skills for the future!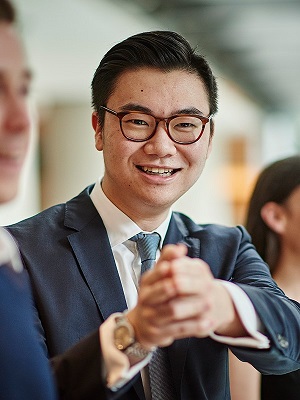 Michael, Corporate & Institutional Banking Graduate
Degree Studied: Bachelor of Commerce and International Business
What is one project you've worked on recently?
I helped out on a natural resources transaction to structure and arrange debt for a major player in the industry, which required me to take on responsibility and liaise with multiple teams across the business to deliver a positive outcome for the client. This transaction eventuated as one of the biggest deals for Corporate & Institutional Banking in 2018 and resulted in us winning a "One Team" award.
What is one thing you love about Westpac?
Westpac's truly inclusive culture is what sets the bank apart; our people genuinely care about our clients and each other and this inspires me to come to work every day to go above and beyond to make a difference.
---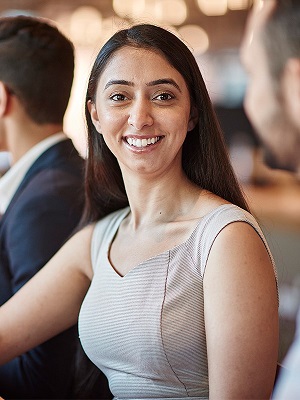 Ravina, Financial Markets & Treasury Graduate
Degree Studied: Bachelor of Applied Finance and Commerce
What have you experienced as part of the program?
During my program I spent time in Treasury on Global Funding desk, which is primarily responsible for carrying out a portion of Westpac Wholesale funding task. In financial markets, we support not just Westpac, but banks globally who wished to raise money in the Australian market.
What are you excited to get involved in after the program?
I'm keen to move into the rates trading team and develop my trading skills. I'm really excited about the knowledge and experience I'll be provided and to work with an amazing team that have extensive market experience.
---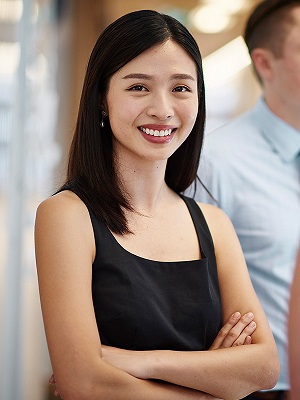 Alissa, Global Transaction Services Graduate
Degree Studied: Bachelor of Commerce and Law
Why should students apply to Westpac and the GTS program?
If you love solving customer problems and change and disruption excites you, then you'll love working in Global Transaction Services. GTS or Global Transaction Services is an area within Westpac Institutional Banking that works with large customers including corporates, government and financial institutions, to manage their cash, mitigate risk and improve operational efficiency through providing range of innovative and customised payment and liquidity solutions. I chose Westpac Group because I wanted to be part of an organisation that was focused on evolving and investing in its business to deliver next generation experiences and products for their customers. Westpac is redefining what it means to be a bank and having a genuinely positive impact. I love that I can be part of this change whilst learning and developing at the same time.
---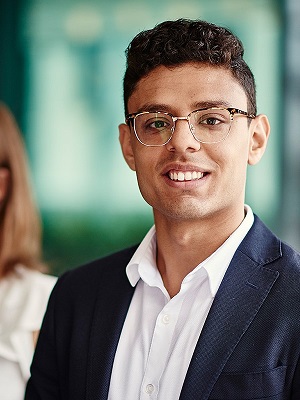 Peter, Risk Graduate
Degree Studied: Bachelor of Actuarial Studies and Economics
Why did you apply to Westpac?
I applied to Westpac because I believed that it would provide me with an opportunity for mentorship and training from some of the best business leaders in the country, which is an invaluable resource for someone who is just starting their career.
What have you experienced since starting your journey at Westpac?
In Fraud Analytics, we developed methods to detect and prevent financial crimes such as ID takeovers and stolen cards. I was given the task of creating a way to alert the bank of fraudulent logins using global geolocation data from mobile logins. I learned programming languages like Python and HTML to create an interactive mapping tool that not only flags suspicious logins, but also visualises where and when these fraudulent logins occurred – which assists the frontline teams with protecting customers.
---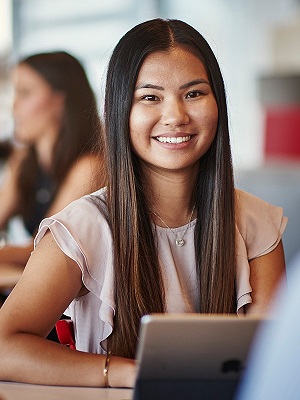 Sendy, Group Operations Graduate
Degree Studied: Bachelor of Commerce and Human Resources
Why did you apply to Westpac Group?
I applied to Westpac Group because of the commitment to its people. I wanted to work for a company that had a focus on employee growth and development and a wealth of opportunities for every individual: I've definitely found this to be true on my career journey so far.
Why should students choose Group Operations?
If you love fast-paced environments, change, and knowing that ultimately you are making a difference in so many ways, then you'll love working in Group Operations! Group Operations is a really fascinating and fast-paced business. I like to think of it as the engine of the bank – we are the ones that make the magic happen.
What can interns involved in?
Outside of my day job, I worked with various Australian charities and causes, including OzHarvest and Vinnies, the Red Cross, and participated in food van volunteering and fundraising for Youth Off the Streets. It is such a fulfilling way of giving back, to both Westpac and Australian communities.
---