Meet Our Interns
Westpac Group
---
Meet our Previous Interns
Don't just believe us when we confidently claim our Summer Internship Program is one to be proud of, hear from our recent interns about what attracted them to the program, their experience at Westpac and how it has developed their skills for the future! 
1. Sidonie, Corporate & Institutional Banking Graduate, 2017 Summer Intern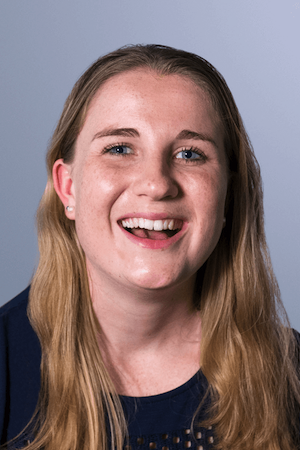 Degree Studied: Bachelor of Commerce/Bachelor of Law
What attracted you to this Program?
As a student nearing the end of university, I found it difficult to make decisions about my career. I chose the Westpac Group because it offered a diverse and exciting range of opportunities through its multiple brands and business functions. 
Why would you recommend this program?
The CIB program offers valuable experience across business analytics, debt products and customer relationships. It enables you to develop a holistic understanding of institutional banking and how teams work together to service Westpac's customers. If you're interested in banking, CIB is an excellent place to start.
What rotations have you experienced as a Graduate?
As a grad, I have rotated through both industry and product teams. Industry teams help you develop specific market expertise, enabling development of financial analytical skills. Product teams include leverage finance, asset finance and structured finance. These provide an understanding of the bespoke solutions provided to customers to suit their business needs. Overall, you'll develop a well-rounded understanding of CIB.
---
2. Nitya, Financial Markets & Treasury Graduate, 2017 Summer Intern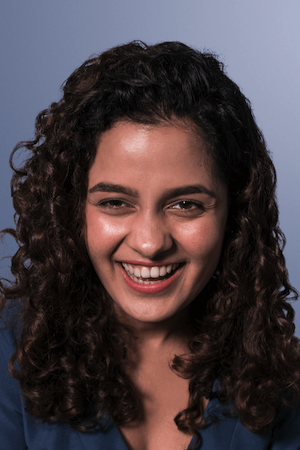 Degree Studied: Bachelors of Mathematics and Finance
What attracted you to this Program?
I have always been fascinated by the Financial Markets; I love the fast-paced, challenging nature of the industry. My job requires me to stay switched into events taking place around the globe and offering me numerous opportunities to learn and grow my skill set.
What does a typical day in Financial Markets involve?
A typical day involves analysing the financial markets, observing what events took place overnight and expected economic data to come out the next day. Apart from that, we encouraged to take a view on markets and participate in meetings where they can discuss their view on where the market might head going forward.
What rotations have you experienced as a Graduate?
Over the course of my Graduate Program, I have had the opportunity to work in Trading, Sales and Research teams. In Trading, I got exposure to Westpac's Fixed Income team, FX Forwards team and Group Treasury. In Sales, I had the opportunity to see how Westpac services its corporate clients and lastly, in Research I worked with Strategy where the team analyses events taking place across the globe and its impact on financial markets.
---
3. Tulika, Group Operations Graduate, 2017 Intern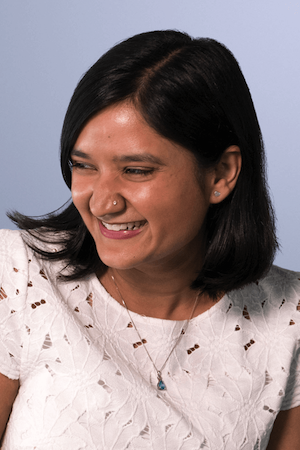 Degree Studied: Bachelor of Science (Psychology) and Commerce (Human Resource Management)
What attracted you to this Program?
I didn't study traditional banking subjects such as finance or accounting, so I never thought I would be able to add value at a bank. However, Group Operations is such a diverse and interesting stream, as it supports many other areas within the bank. It seemed like a place where I would be able to develop a wide range of skills and gain a multitude of different experiences.
What does a typical day in Group Operations involve?
No two days are ever the same! You are faced with new challenges and exciting opportunities each day. One day you may be presenting to the executive leadership team and adding value by contributing in strategic decisions, or leading an operations team. Other days you could be helping a team member improve and streamline their processes to enrich serviceability.
Why would you recommend this program?
Group Operations interns are given unique opportunities like having the flexibility to work in different locations and manage a wider stakeholder network, both domestic & international. In addition, being surrounded by likeminded people is a truly enriching culture is an amazing experience and feeling. I have made lifelong friends, and whenever you need a question answered, you can always call upon a supportive network.
---
4. Vanessa, Risk Graduate, 2017 Summer Intern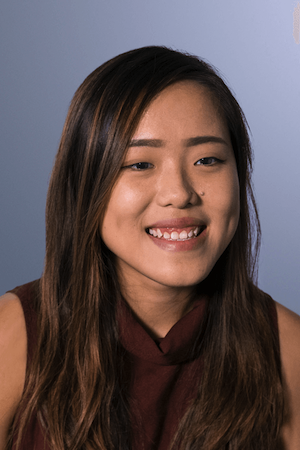 Degree Studied: Bachelor of Commerce/Bachelor of Economics
Why would you recommend this program?
The Intern program is a taste of what it would be like to work in certain teams and areas. Even if you're not quite sure what interests you, you have the chance to try out different roles. You could be analysing the behaviour of people committing credit card fraud, looking at industry trends or even learning about customer risk grade scorecards.
Why do you love coming into work each day?
For me the biggest thing is the respect for my ideas and the trust that my managers and team put in me to implement those ideas. Westpac is a place that encourages you to flourish with your own ideas and to learn and grow. The people and the environment facilitate that by providing constant feedback on ideas using their industry knowledge. This makes me feel like I'm contributing to the bigger cause of protecting and helping our customers.
How have you developed in this program?
One of the key takeaways was the discovery of change being the new norm. In this age, innovation is always happening, whether it is the ability to switch to different programming languages or understanding the latest fraud trends in society, hence being adaptable is key. We can't just sit there and do what we usually do, we need to keep an open mind and alter strategies based on whatever the world throws at us!
---