Meet our STEAM Graduates
Westpac Group
---
Westpac Group is determined to create an environment where our customers, people and community prosper now and in the future. We're committed to helping the next generation of graduates prepare for the future workplace in a world where disruption is the norm. But don't just take our word for it, hear from a few of our STEAM Graduates about why they chose the Westpac Graduate Program and how they're using their 'non-traditional' degrees to revolutionise the banking and finance industry.
---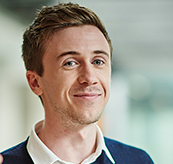 Phil, Bachelor of Environmental Biology
Digital Graduate
"Although I loved studying Science, I was passionate about innovation in tech and digital experiences, so I began researching careers options that would leverage my transferable skills. As a Westpac customer it was a no brainer to check out what they had to offer, and I was surprised to find they wanted diversity in the degree backgrounds of their Graduates.
Digital is responsible for everything web and app based for both consumer and business customers. This ranges from digital sales to security, to developing new features in apps to investigating new tech for the future of the bank".
---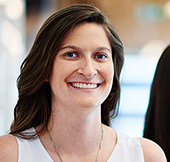 Jacinta, Biomedical Engineering
Transformation Graduate
"As a biomedical engineer, I really wanted to make a difference and welcomed a change of direction to a new industry. The banking industry touches every person in Australia and I wanted to work in a field that can improves people's lives and support the Australian economy.
The Transformation graduate program provides exposure to a range of projects across the bank and flows through all businesses and brands. The program puts you at the forefront of new initiatives, projects and changes being driven across the group which are designed to benefit our consumer, business and institutional customers. It is hugely rewarding to see ideas go from inception to delivery and witness firsthand the impact these transformational projects have on our customers and our business."
---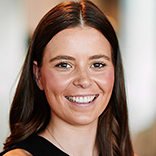 Georgia, Bachelor of Arts
Consumer Banking Graduate
"As an Arts Graduate, many people have asked why I chose banking, and why I chose Westpac.
Westpac stood out to me right from the get-go as an employer who prioritised diversity of thought and cultivated a culture of service excellence – two things that I am really passionate about. I applied because I felt aligned to these values, and here I am today!
I like to refer to the Consumer Bank as the heart and soul of Westpac. It's our customer-facing division that is responsible for driving exceptional experiences for our consumer customers. The consumer bank is made up of our retail branches, customer support teams, our products, our digital channel, our marketing function and much more. All of these areas are united by one thing, and that's our customer."
---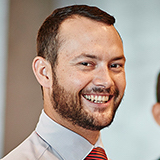 Will, Bachelor of Law
BT Financial Graduate
"I've always been a Westpac customer but had never really considered working for a bank. When I'd decided to make the move from the legal profession into financial services, one of the things that drew me to the BT Financial Group graduate program was the advantage of the intensive 12-month development program, which would provide an excellent foundation for my career in banking.
The BT Financial Group graduate program involves four rotations over a 12-month period that provide Graduates with exposure to key areas of financial services. It is ultimately the Wealth Management business of Westpac Group, and includes dealing with products such as investments, superannuation, insurance and financial advice."
---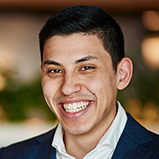 Brandon, Bachelor of Secondary Teaching
Human Resources Graduate
"HR is responsible for a variety of strategic initiatives which drive business decisions including talent acquisition, inclusion and diversity, workforce planning, organisational design and group capability to name a few. In HR we truly believe that our people are our customers, and our main objective is to build a workplace that people not only want to work in but can thrive in.
Throughout my Graduate program, I experienced four distinct rotations. The first was within the HR Service Centre, where I was able to build a solid foundation of all HR policies and employee matters here at Westpac. From there, I moved into the Group Reward team, where I implemented Westpac's redesigned performance and reward platform, as well as supporting our Consumer Bank portfolio through their annual remuneration review. Lastly, I moved into the Strategic Workforce Planning and Organisation Design team where the main function is to identify the right talent capabilities that Westpac needs to deliver on our Service Promise."
---