Meet our Graduates
Westpac Group
---
Don't just believe us when we confidently claim our grad program is one to be proud of, hear from our recent graduates about what attracted them to the grad program, their experience at Westpac and how it has developed their skills for the future!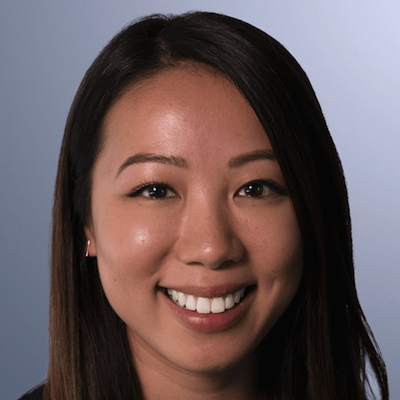 Meet Lisa, BT Financial Group Graduate
What does a typical day as a grad involve?
A day may involve working on projects, presenting to leaders, busines tasks and meeting with various teams within the company. You'll have the opportunity to make use of your position as a grad by organising coffee catch-ups with senior leaders to expand you network. Additionally there are numerous grad activities and volunteering opportunities to get involved in.
How have you developed across your graduate year?
Having very little knowledge of financial services coming into the grad program, I had a huge learning curve to overcome. With determination, training and the amazing support of my various rotation managers, I am now confident in working in financial services. It goes to show that you don't need to know everything going into the grad program – you'll learn it all on the job. Your motivation and willingness to learn is key to your development and success.
Why would you recommend this graduate program?
I would absolutely recommend the program as it provides you with the opportunity to work with some of the best (and nicest) people in the industry. The BT graduate program gives grads exposure to various business areas within BT including superannuation, investments, financial advice and insurance.
---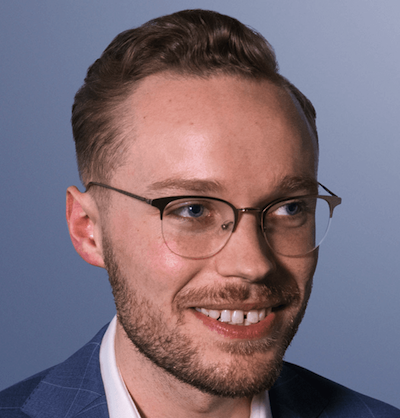 Meet Lucas, Group Technology Graduate
Why did you choose a graduate role at Westpac Group?
My research, and my interview experience, indicated that the culture at Westpac Group was supportive, inclusive and open. I could tell that a graduate role at Westpac would support my learning and career goals, and that I would have many opportunities to try different things.
What does a typical day as a grad involve?
First we have our daily stand-up where each member of the team explains what they're working on. Next I answer pressing emails before getting stuck into work. I start by writing some requirements documentation and catching up with our Product Owner and Solution Designer to understand a particular software requirement in more detail. For lunch I may organise to sit with the other grads on the balcony. After lunch I finish my requirements and spend the last few hours of the day preparing a few discussion points for an important meeting tomorrow.
Why do you love coming into work each day?
I love having the opportunity to set the direction for the work I'm doing. We're a small team with a pool of work, and periodically I sit down with my manager to figure out what the next task is that I should work on. I love having the ability to shape the work that I do and that I'm trusted and given freedom to complete tasks in a certain way.
---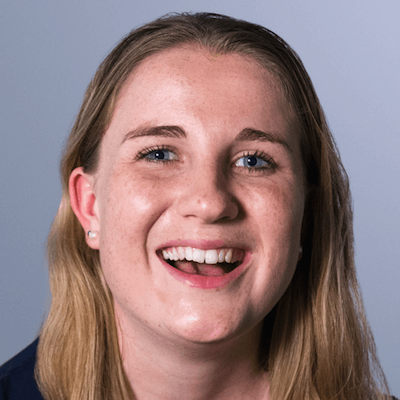 Meet Sidonie, Corporate And Institutional Banking Graduate
What attracted you to this program?
Since working retail and hospitality during university I knew I enjoyed helping and forming relationships with customers. CIB being the customer facing side of the bank, it's the perfect place to do so. Additionally, CIB involves business analytics and debt products so I knew the program would develop my technical skills and knowledge of banking.
What does a typical day as a grad involve?
My day typically involves assisting on deals, attending customer meetings and going to graduate education sessions. Although it's not all hard work – often you may catch up for coffee with colleagues or get involved in activities such as lunch time sporting competitions or team volunteer days.
How have you developed across your graduate year?
I've learnt much about working in a professional environment and dealing with the challenges thrown at you which have developed me as a person. I have been provided with a wealth of advice through my own support network which has been invaluable to my development.
---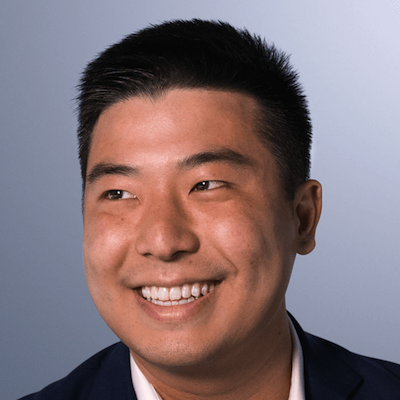 Meet Michael, Transformation Graduate Program
What attracted you to this program?
I was interested in working in an area of the bank that not only solved real business problems but prioritised innovation and positive change in order to stay relevant in an ever changing environment. I was drawn to the opportunity to work with like-minded individuals and see tangible benefits from the work.
What rotations have you experienced?
I experienced three rotations, the first being an associate business analyst where I helped analyse continuous improvement initiatives and implement sustainable solutions to these issues. My second rotation being a similar analyst within consumer digital delivery (Westpac Live) where I worked as part of a scrum team to deliver multiple new features such as Paywear or Home Loan offset improvements. Finally I worked as a lean analyst in the customer service hub where I helped map the end to end customer journey for the Home Loans process, identifying areas of improvement to reduce overall customer time to yes.
Why would you recommend this graduate program?
The Transformation graduate program is backed by Westpac Next (Westpac's biggest transformation program) and you will have access to a constant support network who are invested in your growth and development, ensuring you are getting the most out of the program. You will have the opportunity to build your knowledge and toolkit through training sessions and get diverse exposure and networking opportunities through your rotations across the bank. Finally, having a large number of grads in the transformation program means that it's also the most fun program to be a part of!
---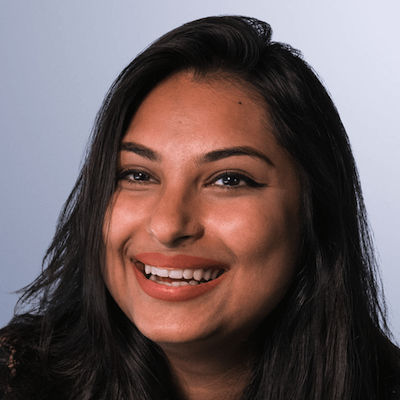 Meet Tashmin, Finance And Accounting Graduate
Why did you choose a graduate role at Westpac group?
Westpac has a great reputation for being Australia's oldest and most sustainable bank. Further, it was during the assessment centre that affirmed the reasons why I wanted to work at Westpac. Every guest speaker present that day mentioned how they have worked in the bank for 15-20 plus years. This made me wonder if there must be something about the company that fosters loyalty amongst its employees. It is apparent that the company culture and the people make Westpac so special.
What rotations have you experienced?
My first rotation was at Global Shared Services in Finance and Accounting, which is the engine room of the bank. My second rotation was at Consumer Bank Consolidation team. This was more focused on the Business side of the bank and it gave me the opportunity to look at the overall Westpac Group. My final rotation was at Treasury Liquidity Reporting and Product Control, which in a nutshell is "the Bank of the Bank".
Why do you love coming into work each day?
It is undoubtedly because the great culture of the company shines through its people. This is a place where the company's values come to life through the people each and every day. I can confidently say that the people who become family and make work fun are the reasons behind my coming to work each day.
---