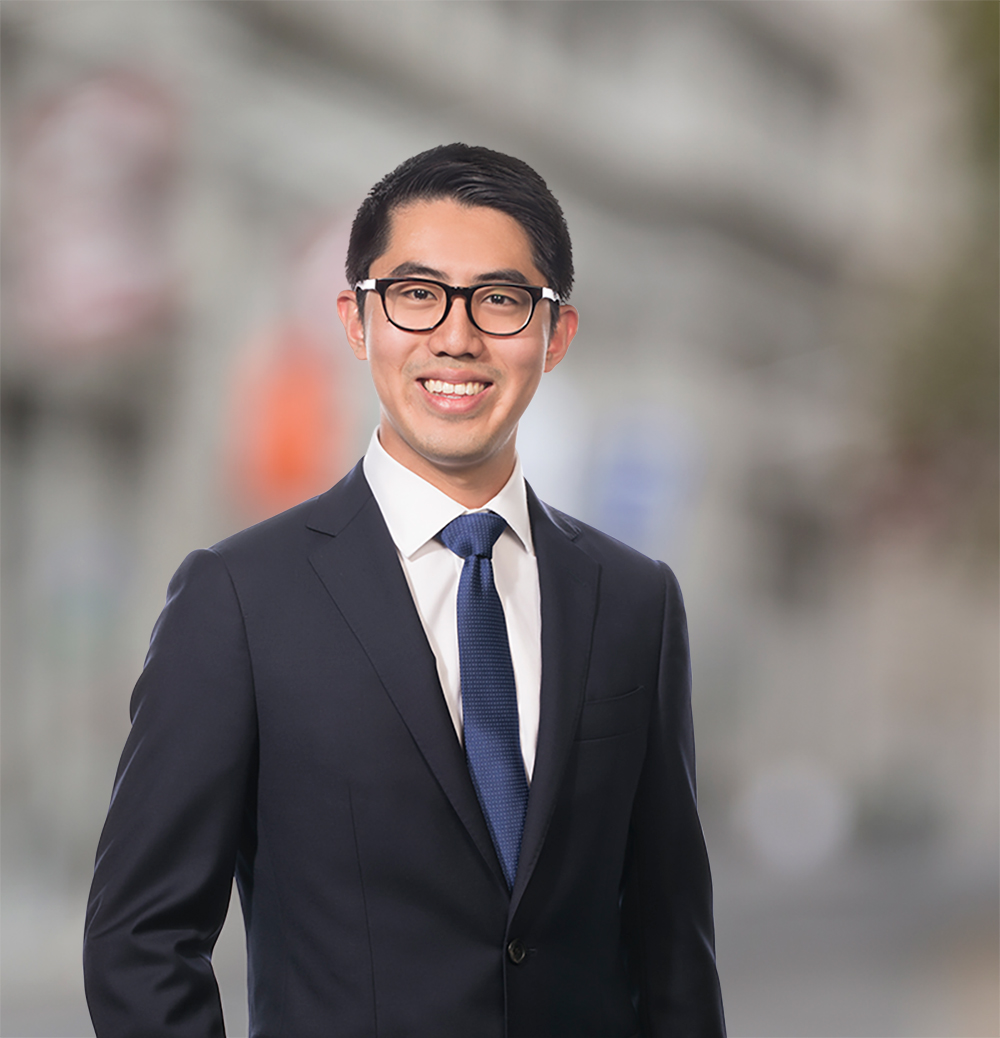 Kevin's White & Case Story
Was the prospect of overseas opportunities an important factor for you when applying to White & Case?
The prospect of overseas opportunities offered at White & Case, including during its graduate program, was an exciting proposition that played an important factor in my decision to apply for the Firm. The opportunity to go overseas is rarely offered to graduates and junior lawyers, and the Firm's commitment to invest in their development through opportunities like these had, in my view, distinctly set the Firm apart from its competitors. To highlight this, most of my 2018 graduate cohort at White & Case have, or are currently undertaking, an overseas rotation as a part of our graduate program. I was fortunate enough to have spent my second rotation in our Tokyo office as a part of the Project Finance team.
What was most exciting about your work when overseas? 
How was it different from what you had previously worked on? The profile, scale and complexity of the international financing transactions that I worked on in Tokyo were particularly exciting, and often involved working with parties, legal counsel and Firm colleagues spanning several jurisdictions. I found that most of the work I was involved with in Tokyo were outbound transactions where we would advise Japanese clients on their investments or financings into companies or projects based outside of Japan. This provided a unique opportunity to learn more about the different market practices across regions and industries.
What was unexpected about the office, work culture or projects in your overseas office?
I found that as English was widely spoken within the Tokyo office, it was instead adapting to the Japanese business culture and etiquette that was most challenging. I quickly found myself learning to follow a certain protocol for the exchange of business cards (meishi), learning how to bow in a business context, and learning to appropriately introduce or address Japanese names in communications.
Tell us the top-three highlights of your overseas experience, both professional and personal
My top-three highlights would be: coordinating a Firm craft beer event, hiking in the Nagano prefecture and skiing in Japan.
Apart from work, what did you most enjoy about living abroad?
Outside of work, I quite enjoyed exploring Tokyo as well as travelling around the country, including driving to the Fuji Five Lakes and catching the famous bullet trains to cities such as Kyoto and Osaka. Living abroad in Tokyo also gave me the opportunity to learn more about the Japanese culture and history, as well as to learn and practice a new language.
How do you think that the overseas seat will benefit your career?
Working overseas provided me with the opportunity to expand my network, as I met clients and colleagues within our Tokyo office with whom I hope to work in the future. It also provided me with a valuable perspective into Japanese culture, attitudes and way of conducting business, which will be useful to keep in mind when liaising with Japanese clients in the future.