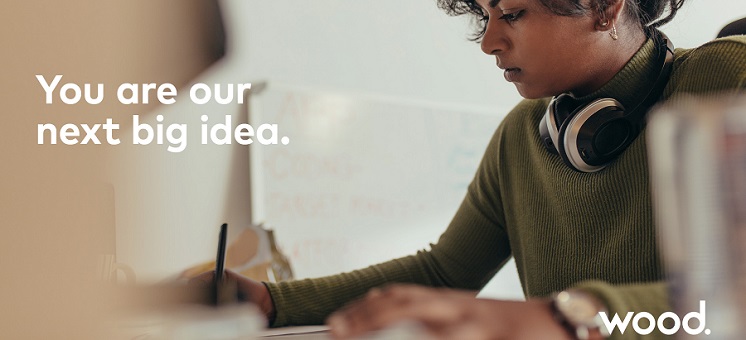 Graduate Mechanical Engineer (HVAC) – Life Sciences (2023 Intake)
Wood is currently recruiting for a Graduate Mechanical/HVAC Engineer for our Melbourne based graduate program starting in February 2023. 
This position will report directly to the Lead Mechanical Engineer.
Key Accountabilities & Responsibilities
This position sits within our Life Sciences team, and you will be involved in:
Calculations of HVAC systems including air change rates, heating and cooling demands, ventilation system and water system pressure drop calculations, electrical power estimations, psychometrics (graphical determination of energy requirements and changes in humidity, temperature, enthalpy when heating/cooling/humidifying/dehumidifying of air), chilled water and heating hot water flows determination based on loads and temperature differential
Determination of most feasible HVAC systems for the application e.g., chilled water or DX system, energy recovery via air-to-air system or run around coils, etc. 
HVAC system equipment selection e.g., air handling or fan coil units, fans, chillers, boilers, pumps, humidifiers, dehumidifiers, HEPA filter systems, special equipment for laboratory and clean room applications e.g., low level return boxes, ultra-low humidity dehumidifiers, etc.
Evaluate sustainability and resilience requirements on HVAC system e.g., Green Star implications on equipment selection and ventilation systems or resilience of research laboratories against electrical power failure
Creating sketches for drafting team and review of generated drawings by drafting team and mechanical contractor during construction phase
Creating of technical specification and schedules for mechanical systems-based Wood templates
Attend weekly/monthly team meetings, internal and external development seminars
Attend or host client meetings including taking notes, generating and distribution of meeting minutes
Study time to familiarize with national and international codes applicable to business field and often also a little bit beyond
Networking within Wood and outside (clients, contractors, vendors, etc.) to build ties into all different levels of hierarchy (up, down, same level) and into the wider industry – this is very much up to you how much you embrace this opportunity, but it will be given by us
Site visits during the design stage to develop an understanding of existing systems on brown field projects and inspection visit during construction
Presentation of work-related topics to the wider e.g. a very specific/challenging project
During the program you will develop the skills to become a mechanical building services engineer with a stronger focus on high end HVAC systems. We'll teach and help you to develop the necessary technical skills to understand, calculate, design, specify and tender mechanical systems.  
We will also help you to develop and/or hone your skills like negotiations, being a great team member, team management, delegation of work, quality of delivered work, project management and delivery to become a well round engineer.
Responsibilities 
In Wood's two-year program, you will learn:
How to apply your learning into knowledge
What is expected of you and how to be successful in your role
How Wood works safely and with integrity to deliver projects for clients in line with industry standards 
The technical elements of your role and how to use key systems
Awareness of the wider Wood portfolio and how our company fits together
How to navigate your career and the potential career paths and time it will take to get there 
What you will get involved with:
Working for one of the world's largest multinational engineering services and consultancy providers you will get the opportunity to work on world class projects across the countries in which we operate in with some of the best people in the world 
Attend tailored graduate training programs
Enroll in a Certificate 4 in Project Management
Global mentoring program
Buddy program
Monthly APAC region webinars on various personal development topics
Attend lunch & learn sessions and social activities which are arranged by our vibrant graduate network
Varied understanding of mechanical engineering and particularly HVAC systems through hands on experience 
Experience in supporting different parts of our global business 
Interaction with different teams, stakeholders, and clients
Opportunity to get to know peers on a global basis and gain exposure to different leaders in the company 
Increased awareness of strengths and areas of development to support professional and personal growth
Fundamentals of health and safety principles
Supporting our community investment programs
At Wood it takes a diverse range of people to achieve the level of impact we are having on the global energy sector. 
As a successful member of the 2023 graduate program, you will have completed your Engineering degree by the end of 2022 or earlier at an Australian university.
Skills / Qualifications 
What we look for as a member of Wood's graduate program:
At Wood, we don't just look for WAM or GPA scores. We believe enthusiasm, personality, commitment, and creative thinking are just as important
Flexible, adaptable, and open minded 
Proactive self-starter that is driven to succeed with a positive attitude 
Problem solver that is curious in their approach with the capacity to grow and develop
Empathetic towards the needs of others 
Demonstrates integrity, honesty and humility
Confidence to ask questions, seek help, make decisions and challenge the norm
What you can do well:
Ability to communicate well at all levels
Reasonable level of confidence when speaking in an open forum 
Strong IT skills
Capacity to learn and proactively seek and provide feedback
Good understanding of the benefits of respecting and appreciating what makes people different 
Good understanding of health & safety principles and practices.
Candidates must have full work rights in Australia (Australian citizenship or permanent residence) to be considered for this role and must also upload your resume and academic transcripts. Pro tip: merge your cover letter, resume and transcripts into one document and upload.
11-07-2022
Job type:Graduate Jobs
Disciplines:
Work rights:

Australian Permanent Resident, New Zealand

...

Locations:
Closing Date:14th Aug 2022, 1:59 pm
Search
Enter an employer or university you want to find in our search bar.