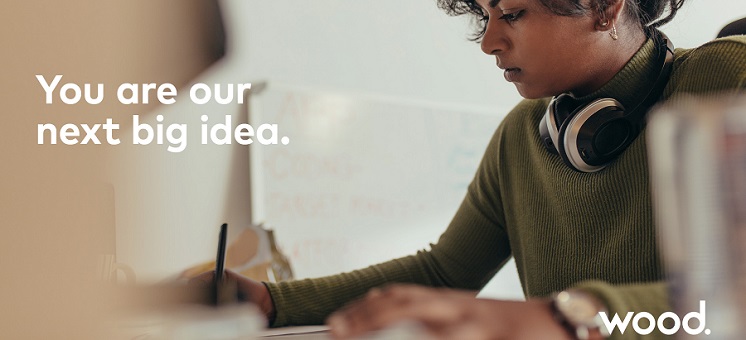 Graduate Program in Quality Management (2023 Intake)
Wood is currently recruiting for a Graduate Quality Engineer for our Melbourne based graduate program starting in February 2023.
This role may suit someone who is studying or has completed a degree in engineering or science and wants exposure within a multi-national organisation striving for operational excellence. Those with a double degree in Commerce/Business will be at an advantage.
This position will report directly to the Regional Quality Manager - APAC.  
Key Accountabilities & Responsibilities
Provide support as directed by quality professionals in the successful implementation of quality strategies, plans, objectives, and deliverables.
Support the continued communication, development, and improvement of our Business Management System (BMS)
Support in the communication, development, and improvement of other supporting system such as Non-Conformance or customer satisfaction systems undertaking simple data analysis, guided by quality professionals.
Support planned assurance activities through planning, execution, and reporting phases. This may include external assurance (e.g., suppliers and subcontractors)
Support quality professionals in the production of quality deliverables in support of overall project or program implementation
Engage delivery and supporting functions to increase awareness of interfaces, working practices  
In Wood's two-year program, you will learn:
How to apply your learning into knowledge
What is expected of you and how to be successful in your role
How Wood works safely and with integrity to deliver projects for clients in line with industry standards 
The technical elements of your role and how to use key systems
Awareness of the wider Wood portfolio and how our company fits together
How to navigate your career and the potential career paths and time it will take to get there
What you will get involved with:
Working for one of the world's largest multinational engineering services and consultancy providers you will get the opportunity to work on world class projects across the countries in which we operate in with some of the best people in the world 
Attend tailored graduate training programs
Enroll in a Certificate 4 in Project Management
Global mentoring program
Buddy program
Monthly APAC region webinars on various personal development topics
Attend lunch & learn sessions and social activities which are arranged by our graduate network
Varied understanding of health & safety through hands on experience 
Experience in supporting different parts of our global business 
Interaction with different teams, stakeholders, and clients
Opportunity to get to know peers on a global basis and gain exposure to different leaders in the company 
Increased awareness of strengths and areas of development to support professional and personal growth
Fundamentals of health and safety principles
Supporting our community investment programs
At Wood it takes a diverse range of people to achieve the level of impact we are having on the global energy sector. 
As a successful member of the 2023 graduate program, you will have completed your engineering (any specialisation)/science degree by the end of 2022 or earlier at an Australian university. A double degree in Commerce/Business will be an advantage.
Skills / Qualifications 
What we look for as a member of Wood's graduate program:
At Wood, we don't just look for WAM or GPA scores. We believe enthusiasm, personality, commitment, and creative thinking are just as important
Flexible, adaptable, and open minded 
Proactive self-starter that is driven to succeed with a positive attitude 
Problem solver that is curious in their approach with the capacity to grow and develop
Empathetic towards the needs of others 
Demonstrates integrity, honesty and humility
Confidence to ask questions, seek help, make decisions and challenge the norm
What you can do well:
Ability to communicate well at all levels
Reasonable level of confidence when speaking in an open forum 
Strong IT skills
Capacity to learn and proactively seek and provide feedback
Good understanding of the benefits of respecting and appreciating what makes people different 
General understanding of quality management principles and practices.
Candidates must have full work rights in Australia (Australian citizenship or permanent residence) to be considered for this role and must also upload your resume and academic transcripts. Pro tip: merge your cover letter, resume and transcripts into one document and upload.
11-07-2022
Job type:Graduate Jobs
Disciplines:

Business and Commerce, Engineering, Science

Work rights:

Australian Permanent Resident, New Zealand

...

Locations:
Closing Date:14th Aug 2022, 1:59 pm
Search
Enter an employer or university you want to find in our search bar.