Our Graduate Program
Yarra Valley Water
---
As a graduate, you'll experience a broad range of diverse and challenging experiences. With a rotation every 12 months, we will actively support your development and growth.
You'll work closely with other graduates and our Executive Team to improve customer, community and business outcomes. We expect you to drive projects, rather than being a cog in the wheel.
Adjusting to corporate life comes with its challenges, so every graduate has a mentor, a buddy, and the full support of our Graduate Coordinator and leadership team to make sure everything goes as smoothly as possible.
Learning opportunities are everywhere – in classroom sessions, self-directed and on the job. And because everyone's different, we'll work with you to develop a tailored development plan to make sure you've got everything you need.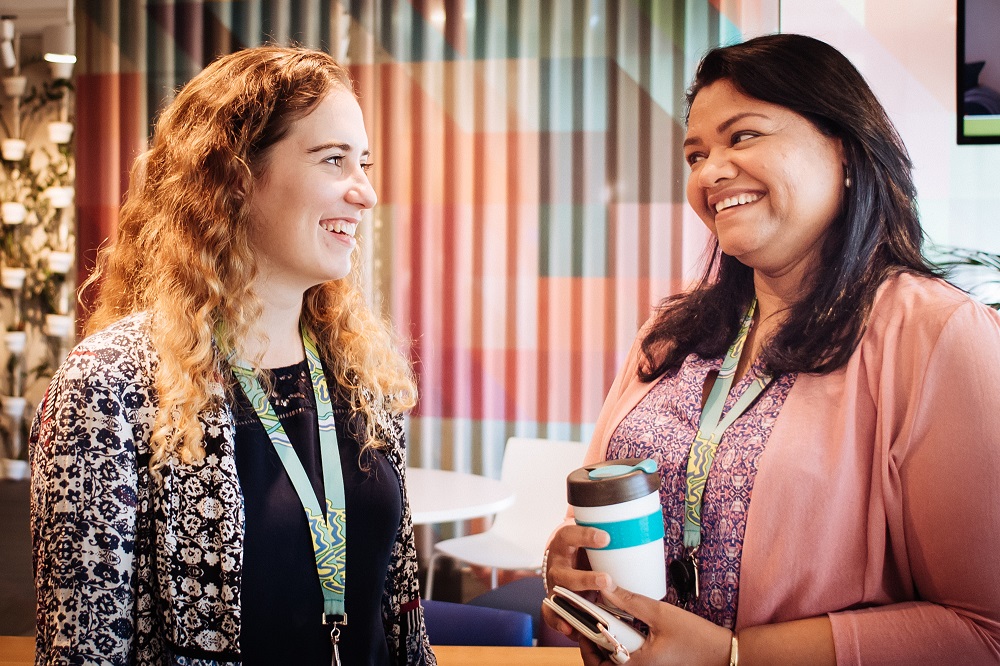 Streams:
Engineering
You'll have the chance to work on all parts of the lifecycle of our assets – from design to construction to operation. You will play an integral part in harnessing big data and developing intelligent water and sewerage infrastructure that will last over a century.
We accept a broad range of degrees in the engineering stream, including Engineering (civil, environmental, mechanical, electrical, chemical), Environmental Science and Geoscience.
Customer Experience
Apply your Cognitive Psychology, Applied Anthropology, or Sociology study as a Design Research / User Research Graduate in the Customer Experience Division. You will learn to apply your research training to inform design solutions that solve business problems.
Play a role impacting a positive change for Yarra Valley Water customers by understanding their behaviour and the underlying needs and values driving it. You will have the opportunity to gather and interpret data, generate design recommendations and report findings to refine a solution.
Information Technology
The water industry is rapidly increasing its data collection capabilities, so you'll be at the forefront of the big data revolution. Work in an Agile SAFe environment to design customer-focused products, and implement and continually improve the systems that form the backbone of our organisation.
For our 2020 Program, we are looking for candidates pursuing a Cyber Security qualification such as OSCP or CCNA Security. Bachelor's Degree in Computer Science/ Cyber Security or equivalent. Here is the link to the careers page.
https://yvw.csod.com/ats/careersite/search.aspx?c=yvw&site=1
Eligibility:
You will have completed your degree within 2 years of commencing the 2020 Graduate Program
You will need to have a degree/qualification as specified in the Graduate stream you are applying for 
We can only accept applications from candidates who are Australian or New Zealand citizens, or have Australian permanent resident (PR) status at the time of application 
Aboriginal and Torres Strait Islander applications are encouraged