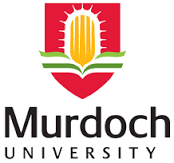 Murdoch University
Graduation date:
Personal Statement
A confident, highly resourceful, reliable and dedicated professional with over 3 years combined experience, able to successfully overcome challenges whilst continuing to perform my work in a professional manner. Now seeking to learn and to contribute my experience, skills and expertise within my area of studies.
Employment
Bar Supervisor at Elba Cottesloe

\u2022\tTo assist the Bars manager in the effective running of the bar.\r\n\u2022\tTo support the Bars Manager in the implementing and/or following of procedures.\r\n\u2022\tTo monitor, anticipate and react to customer needs consistently to ensure maximum guest satisfaction.\r\n

Bar Manager at Claremont Footy Club

\u2022\tTo work independently and proactively in a highly busy working environment. \r\n\u2022\tRequired to learn the specifications regarding the range of beverages on offer in order for me to serve customers in the best of my ability. \r\n\u2022\tAccountable for all logistical, financial and banking operations of four bars within the facility. Major tasks include: stock management, analysis of cash flows, investigation of discrepancies, ordering specific cash changes and managing a team of 8 staff members.\r\n\u2022\tSetting up the Main Bar, two Can Bars and VIP Bar in conformity with their respective structure requirements \r\n\u2022\tOrganising diversified structures in respect to the VIP Bar, which is a function room with adequate infrastructure for presentations during home games events designed for 90 up to 140 seated guests.\r\n

Production Supervisor - Graphic area at Chiptiming

\u2022\tMarket Research - Ongoing market competition;\r\n\u2022\tInvestment Research - Focusing on quality, timely, and cost-effective production;\r\n\u2022\tQuotes in general - supplies and services;\r\n\u2022\tInventory Control;\r\n\u2022\tFollow-up - pre, during and post sale.\r\n

Trainee at DHL Global Forwarding

\u2022\tEmission of triangular invoices \u2013 SAP;\r\n\u2022\tFollow up \u2013 Source to destination;\r\n\u2022\tTracking System\u2019s update \u2013 DHL;\r\n\u2022\tConference of shipping documentation.\r\n
Search
Enter an employer or university you want to find in our search bar.