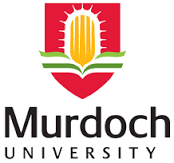 Murdoch University
Graduation date:
Degree level:
Bachelors with Honours
Personal Statement
Hi, I'm Laura! I am an energetic and enthusiastic Psychology (First Class Honours) graduate who is open to many opportunities particularly in Mental Health, Health, Education or Administration. My psychology degree has given me advanced research, data entry, organisational, computer, verbal communication, and written communication skills. Completion of my Honours thesis required me to demonstrate initiative and work with minimal supervision, whilst my voluntary work has given me extensive experience mentoring and working in a team environment. \n\nI have advanced quantitative and qualitative research skills with a demonstrated ability to apply the skills to a research project. The manuscript of my honours thesis has recently been accepted with minor revisions for publication in the Australian Community Psychologist. I am very familiar with the use of IBM SPSS statistical software and can use it to enter and analyse data. \n I am familiar and adept with all Microsoft Office software including Word and Excel and I have a touch typing speed of aprox. 80 wpm. I also have a strong interest in Administration and enjoy organisational activities. I endeavour to put my full effort into any role I undertake and I would be very grateful if you would consider me for your organisation.
Employment
Election Official - One Day Appointment at NSW Electoral Commission

Worked from 7.15am \u2013 12.30pm on election day for the 2015 NSW state election\r\nDuties included: Setting up and packing up of polling place, issuing ordinary votes, marking electors off the electoral roll, answering electors\u2019 questions about how to submit a valid vote, and sorting and counting votes for the Legislative Assembly (LA) and the Legislative Council (LC).\r\n

Volunteer Mentor and General Assistant at Australian Indigenous Mentoring Experience

AIME is a fantastic program that aims to give Indigenous high school students the skills, opportunities, belief and confidence to finish school at the same rate as their peers. AIME has been very successful in the Eastern states and has been proven to dramatically improve Year 12 completion rates for Aboriginal students. 2013 was the first year of implementation of the AIME program in Western Australia, and I was selected from numerous candidates to be one of AIME\u2019s first WA mentors. I have participated in the Yr 9 and 10 intensive program, volunteered at NAIDOC festival day and assisted with administration duties. This position required me to be positive, outgoing, tolerant and sociable.

Primary School Mentor at School Volunteer Program (SVP)

Duties involved playing games and mentoring a disadvantaged child who is dealing with different social/emotional/behavioural issues. I mentored one year 7 girl once a week for an hour throughout the 2013 school year.

General Assistant Volunteer at Murdoch Psychology Society

Regularly assisted with MPS activities throughout 2012 and probably did a minimum of 50 hours of volunteer work. Duties included:\r\n-\tvolunteering at the MPS table on market day to recruit new students\r\n-\tselling event tickets and marketing MPS,\r\n-\trecruiting sponsors for MPS and \r\n-\thelping organise various MPS events including a quiz night.\r\n

Private Tutor at Private Tutoring (Self-Employed)

Tutored between 5 and 10 students and families at any one time who I saw on a weekly basis. \r\nHelped students improve their school work through providing assistance with things such as essay writing, maths and organisational skills. \r\nRequired me to have a calm, positive and friendly demeanor whilst dealing with students. \r\nRequired me to have good organizational skills in order to manage the availability of students and keep track of payments.\r\nConsulted with parents or students over the phone, in person and via email to discuss arrangements and student progress. \r\nThe subject areas I tutored were:\r\nLower high school students in Maths, English and Science. \r\nUpper high school students in English 3A/3B and below and Human Biology. \r\nPrimary school students from years 3-7 in Maths, Spelling, Comprehension and Reading.\r\n

Swim Instructor at STATE SWIM

Worked 2-5 shifts a week. Responsible for teaching swimming to small groups of children. Mainly teaching kindy classes (ages 2-4), Glides and Torpedoes (ages 4-8). Also occasionally taught higher levels.

Babysitter at Self Employed

Cared for a boy and girl since they were 18 months and 7 months respectively on a regular (fortnightly) basis. \r\nDuties included: Engaging in Educational play, Feeding meals, Bathing, changing, taking to park, reading stories etc.\r\n

Shop Assistant at Baker's Delight (Willagee)

Duties included: Serving Customers, using till, cleaning bread racks, cleaning floor
Search
Enter an employer or university you want to find in our search bar.