Loïc Munso graduated from Murdoch University with a Bachelor of Business (Accounting and Finance). Loïc is also a Mannkal alumni and a Fellow of the Fund for American Studies (USA), after completing his studies at the University of Hong Kong. Loïc acts as an Associate at a Capital Advisory boutique - Avanguard Capital, and serves as the Executive officer of a Not-for-Profit organisation. The proactive individual, fluent in French and English, gained international work experience in Africa, Asia and London. Key strengths cover team work, team leading, dedication, communication, an analytical and creative mind.
Murdoch University
Graduated in: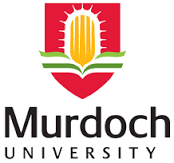 Associate at Avanguard Capital

My goal at Avanguard Capital is to develop long term advisory relationships to provide high quality, independent advice to our clients.

Deals - Intern at PriceWaterhouseCoopers

I assisted my team in: - Creating value through Mergers, Acquisitions, or Restructuring, - Helping businesses achieve successful deals.

ITAS tutor at Murdoch University

As an ITAS tutor, I am given the opportunity to work with Aboriginal or Torres Strait Islander students and assist them in providing the adequate academic skills required.

General Secretary at Murdoch University Guild of Students

As a general Secretary, I ensure the proper running of its subsidiary committees, made decisions on financial matters, work closely with the President on day to day affairs.

Housekeeping at Rossmoyne Aged Care Facility

Being useful and making the difference in the life others appear to be the greatest accomplishments in my life.

Corporate Management - Accounting Trainee at Ocorian

I supported our clients' business operations by preparing the requisite financial statements and management reporting.
Mannkal Scholar

Detail: Selected to take part in the Asia Institute for Political Economy at the University of Hong Kong

Mannkal Scholar

Detail: Selected to intern at the Centre for indonesian policy Studies and attend the Asia Liberty Forum 2018

Change Agent

Detail: Project selected by the University. This project is aimed at building international students' confidence through Public Speaking
Teamworking

Communication

Problem Solving

Critical Thinking

Trustworthiness

Adaptability

Creativity

Proactivity

Time Management

Attention To Detail
Community Service

Badminton

Forex Trading