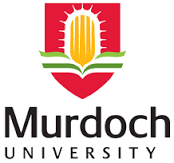 Murdoch University
Graduation date:
Degree level:
Bachelors with Honours
Personal Statement
An undergraduate student at Murdoch University studying a Bachelor of Engineering Honours in Electrical Power and Renewable Energy Engineering. I am a polite, punctual and an open minded individual with a strong will to learn new things and overcome challenges. Originally from Sudan, I migrated to Australia with my family in 2004.\nHaving a keen interest in learning new things, problem solving and how things around us work and are created I decided to pursue a career in engineering. I chose Electrical and Renewable Energy Engineering because of its diverse range of opportunities offered in both the commercial\nand industrial sectors. Over the past couple of years I\u2019ve gained interest in the development, design, application and manufacture of systems that use electric power and signals. The importance of electricity and in our ever-growing world of technology provides an exciting and challenging career path with a strong job security and prospects.\nI am looking for opportunities to gain experience, grow and expand my knowledge in these particular fields. I have the ambition to work hard, the drive to overcome challenges a burning desire to learn and a never giving up attitude.
Employment
Sales Assistant at Beer Wine Spirits Liquor

Main tasks at BWS are to provide customer service, money handling, product knowledge and housekeeping duties. With over 2 years of experience as a part-time Sales Assistant has equipped me with well-developed oral communication skills. Regularly dealing with customer enquiries and issues, I\u2019ve also refined my interpersonal and conflict resolution skills.
Skills
\u2022\t0-10 Years Experience In the Use Of Logic and An Analytical Approach To Solving Problems

Ability To Communicate and Deliver Presentations Effectively

0-12 Months Experience In Leadership

Dependable Team Player
Interest & Hobbies
10+ Years Of Basketball

1.Reading Novels and News Papers
Search
Enter an employer or university you want to find in our search bar.