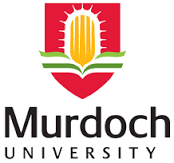 Murdoch University
Graduation date:
Personal Statement
I have completed my accounting degree from Murdoch University on July 2015. Currently I am doing Professional Year course with Navitas to achieve some axperiance on accounting professional field. \n\nI am seeking job only to gain some experience, so that I can advance myself with my career objectives.
Biography
Work Rights:
Australian Skilled Migration Visa (485)
Employment
Business manager at Smashed Pty Ltd

Do all the payroll activities, prepare quarterly Business Activity Statemets, and responsible to prepare financial report.
Skills
0-0 Taxation

0-10 As a Checkout Operator
Interest & Hobbies
Internal Auditing and Assurance Services

0-10 Years Exercise

3. Travelling
Search
Enter an employer or university you want to find in our search bar.