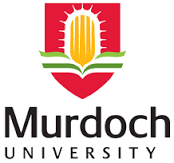 Murdoch University
Graduation date:
Personal Statement
As an intelligent and career-focused, final year Bachelor of Science (Environmental) student, I am highly motivated, with a strong desire to achieve. \n\nI now seek a graduate position with a well-respected company, in which I will gain exposure to a broad range of projects and unique mentorship opportunities. \n\nThe knowledge I have gained in my university studies is complemented by my relevant work experience, where I have consistently demonstrated my technical and administrative ability, project management skills, attention to detail, and proven capacity to work collaboratively.
Employment
Document Controller at Leighton Contractors

\u2022\tProviding project-based document control requirements on both existing and new projects\r\n\u2022\tImplementing document control procedures, processes and systems\r\n\u2022\tProving training and support in document control and document control applications to subcontractors and the project team \r\n\u2022\tEstablishing and maintaining the Incite Keystone document management system in line with project requirements\r\n\u2022\tLiaising with company executives to gather business requirements for project software, selecting, customising and implementing software \r\n\u2022\tMaintaining document registers, ensuring data accuracy, and providing up-to-date reports to clients and subcontractors\r\n\u2022\tCorrespondence control, using correspondence numbers to manage data\r\n

Document Controller / Administrator at Scope Australia

\u2022\tCompleting a document control traineeship\r\n\u2022\tManaging document and correspondence control systems\r\n\u2022\tInducting and training staff in the use of these systems\r\n\u2022\tLiaising with a range of stakeholders and providing document control services\r\n\u2022\tManaging the internal review process\r\n\u2022\tEnsuring adherence to company standards, data integrity and accuracy\r\n\u2022\tDesigning and revising procedures, manuals and work instructions, and templates\r\n\u2022\tProviding project-based administrative services
Search
Enter an employer or university you want to find in our search bar.