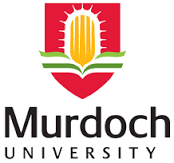 Murdoch University
Graduation date:
Personal Statement
Bachelor of Arts (Security, Terrorism and Counter-terrorism) graduate equipped to apply my university education to a government or private sector position. I would like to build on my skills and experience and maintain a position as a highly valued and respected part of a working team. Achieve this by being a committed, personable and hardworking individual who values an extremely high standard of service.\n
Biography
Work Rights:
Australian Permanent Resident
Search
Enter an employer or university you want to find in our search bar.