Challenger Institute of Technology
Graduation date: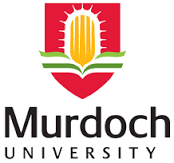 Murdoch University
Graduation date:
Degree level:
Masters of Business Administration (MBA)
Universidad de San Martin de Porres
Discipline(s):
Hospitality sports and tourism
Graduation date:
Personal Statement
Ruth Escudero B has not provided a personal statement...
Employment
Assitant Night Manager at Esplanade Hotel

Forseeing the daily operation of the entire hotel. Business management, highly involved with the decision-making related to customer service, hotel staff and regular daily procedures.\r\n\r\nSupervision and training of Guest Service Agents and support on the daily basis to departments such as: Room Service, Concierge, Restaurant, Housekeeping and Front Desk as required.\r\n\r\nMain point of contact between the Accounts department and Front Office. Work varied from reconcilation and balancing of reports from all the restaurant outlets and Reception, generation of ledgers and other accounting reports as required.\r\n\r\nReporting to senior management through financial reports the state of outlets in terms and income and budget, for departments such as Banquets and Food and Beverage.\r\n\r\nCostumer service liason and Front Desk service facilitator
Search
Enter an employer or university you want to find in our search bar.