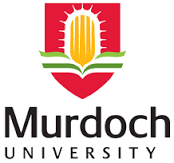 Murdoch University
Graduation date:
Personal Statement
Shane Tyler has not provided a personal statement...
Biography
Work Rights:
Australian Permanent Resident
Employment
- Answering costumer phones calls.\r\n- Recovering The store. \r\n- Night filling.\r\n- Back dock duties.

with company for 3 weeks doing Solidwork drawings of machinery

Degree Internship at Acu-tech

Part of the graduation requirement involved doing an end of year internship / thesis. The thesis was a study of data acquisition from software and hardware perspectives with theme centred around polyethylene pipe extrusion. The thesis is ongoing as there are many options to implement however at the end of the course a system was implemented.
Skills
Advanced Computer Skills

HAZOP

Forklift
Interest & Hobbies
Band Music

Electrical & Electronics Hardware
Search
Enter an employer or university you want to find in our search bar.