Universita' degli Studi di Padova
Graduation date:
Degree level:
Bachelors with Honours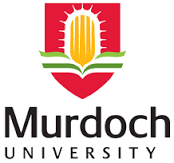 Murdoch University
Graduation date: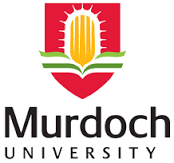 Murdoch University
Graduation date:
Degree level:
Bachelors with Honours
Personal Statement
My passion for wildlife has been a common thread throughout my life. My childhood readings by James Herriot and Gerald Durrell played an influence inspiring me to become a veterinarian back in Italy. Once I moved to Australia, I realised how wildlife medicine was a fundamental part of conservation, especially of endangered species, but that also the \u2018bigger picture\u2019 provided by ecology was needed to integrate flora and fauna in their context and interactions, hence my willingness to become a Conservation Biology and Wildlife graduate at Murdoch University.During my years of studies, I have been actively involved in various volunteering programs to improve my field work experience, share and gain scientific and cultural knowledge from the different expertise, worked independently and enjoyed the team work aspect. Some examples are the collaborations with: Balyena.org for humpback whales surveying in the Philippines; Birds Australia for the yearly bird surveys on Rottnest Island; Murdoch University for the Little Penguin Project, via nest survey and nocturnal onshore captures; the Great Cockie Count data entry for BirdLife; Murdoch University Wildlife Association (MUWA) Committee Member MUWA Treasurer; Wildlife Carer Kanyana Wildlife Rehabilitation Centre (Inc.), Perth.My goals are various:I would love to continue in conducting further ecological studies on Australian endemic fauna; fauna surveys for biodiversity monitoring and management; rely on my veterinary knowledge for to analyse the interactions between endangered native species and infectious agents; education, not only within the academic world but also by targeting the general public.
Employment
Team Member at Green Skills

Bush Regeneration\n\nTree Planting\n\nWeed control\n\nWeed mapping\n\nSeed Collecting\n\nFlora and Fauna Surveys\n\nWetland and River Restoration\n\n

Environmental Advisor at Terrestrial Ecosystems

It has been contracted to provide terrestrial fauna management services for the Chevron/Bechtel Wheatstone LNG Project area.

Librarian at Murdoch University Library

Customer enquirers, shelf check and tidy, scientific article request and delivery, on line search, inter-library loans, computer system upgrade

Assistant at Waldecks Nursery

Provide advice on gardening of native plants, cash register,assistance in merchandise purchase,arrangement of displays.

Cash handling, customer service,setting up product displays,end of year stock taking,promotions
Interest & Hobbies
Reading

Wildlife Photography

Dancing

Hiking
Search
Enter an employer or university you want to find in our search bar.