Shenyang Aerospace University
Graduation date: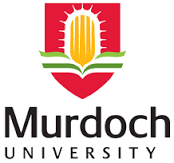 Murdoch University
Graduation date:

University of Western Australia
Graduation date:
Personal Statement
\u00a0I would like to apply for an accounting job in your firm. I am confident that the skills and knowledge gained through the Master of Accounting (Advanced) from the University of Western Australia will hold me in good stead to perform the required duties and responsibilities with a high level of enthusiasm, dedication and professionalism. \u00a0My working experience both in China and Australia has helped me gain many transferable skills that will benefit your workplace.\u00a0 As a student leader for many years, I am very capable of organizing team work. I have been living with people from many countries for three years, which I feel has helped broadened my horizons about the world.\u00a0 \u00a0I would be grateful for the opportunity to work in your organization and I am confident that my work ethic and hard-work would help create a mutually beneficial relationship between myself and your organization. Thank you for your time. I look forward to hearing from you.\u00a0
Biography
Work Rights:
Australian Permanent Resident
Employment
Assistant Accountant at AustAsia Group

\uf076 Prepared BAS/IAS, profit & loss statements and balance sheets\r\n\uf076 Lodged BAS, IAS and individual tax returns for customers\r\n\uf076 Handled the full function of accounts payable and receivable\r\n\uf076 Prepared payroll\r\n\uf076 Reconciled bank statements\r\n\uf076 Maintained General Ledgers

Project Accountant Intern at DOF Subsea

\uf076 Assisted Project Accountants in creating cost models\r\n\uf076 Handled the full accounts receivable function\r\n\uf076 Assisted the Account Payable Clerk in reconciling invoices\r\n\uf076 Managed and reconciled project related invoices for Shell, Woodside and BP\r\n\uf076 Produced salary time sheets for project personnel

Assistant Accountant at European Interiors

Maintained Petty Cash and Cheque Book\r\n Updated Cash Flow and Bank Reconciliation regularly\r\n Responsible for Accounts Payable and AP reconciliation\r\n Processed payroll on a fortnightly basis\r\n Prepared BAS on for each quarter\r\n Accurately reconciled the General Ledger\r\n Liaised with the external Accountant and assisted with the preparation of Financial Reports and Tax Returns

Assistant Administration Officer at Murdoch University

Managed and organized documentation

Assistant Accountant at Industrial and Commercial Bank of China

Prepared supporting documents for financial reports\n\nArranged paperwork supporting general ledger accounts\n

Junior Accountant at Jin Sheng Mining Company

Provided assistance to accountant with accounts receivable\r\n\r\nOversaw inventory\r\n
Search
Enter an employer or university you want to find in our search bar.