Kaplan Business School
Graduation date: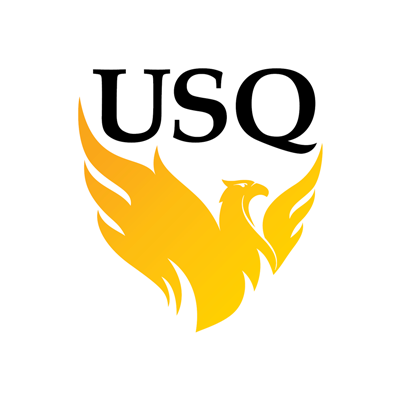 University Of Southern Queensland
Graduation date:
Personal Statement
Interested in roles in Ipswich and Brisbane Queensland. \n\nGraduating in July 2016 with a degree in Psychology in business. Leadership training and experience in running workshops at the University of Southern Queensland. Proven skills in project management, coaching and working with people. With a background in office administration, sales, banking and transport. Able to provide employers with creative and stimulated professional who loves working with and helping people.
Employment
Office Manager at CORE Transport Group

\u2022\tProgrammed and implemented MYOB and the change to Xero.\r\n\u2022\tCreated and administered job descriptions, and employee contracts. \r\n. \r\n

Financial Planner at Commonwealth Bank

\u2022\tAnalysis client\u2019s needs\r\n\u2022\tCollaborated with clients in regards to their retirement planning\r\n\u2022\tAnalyzed risk management.\r\n\u2022\tTrained branch staff on how to get referrals.\r\nIndependently worked as a Financial Planner working covering three Commonwealth Branches. \r\n

Financial Managers Assistant at Commonwealth Bank

\u2022\tFacilitated seminars, staff training and records\r\n\u2022\tMonitored and implemented Work Health and Safety\r\n\u2022\tAllocated, arranged and forecasted budget and expenses\r\n\u2022\tManaged departments human resources\r\nWorked alongside the Financial Planning Manager and executive manager in maintaining and insuring successful financial planning department within the bank procedures. Co-ordinated and designed first new staff folder which was implemented with all financial planning departments in Queensland.\r\n

Customer Service Representative at Commonwealth Bank

\u2022\tIdentifying the financial needs of new and existing bank clients.\r\n\u2022\tCash handling, ordering and counting.\r\n\u2022\tPromoted current bank rates and product features.\r\n\u2022\tSuccessfully conducted in friendly manner with customers.\r\nWorked within commonwealth bank branch. Developed first in bank \u201chold up procedure manual\u201d. Official tittle was lead teller in charge of all branch bank tellers, cash safe, cash ordering and work health and safety for branch.\r\n

\u2022\tResponsible service of alcohol certificate holder and correctly followed\r\n\u2022\tCash handling, and close out cash ups. \r\n\u2022\tIndependently worked covering bar and TAB.\r\n\u2022\tFollowed work health and safety\r\n

Sales Development at MEMBERS Financial Planning

2004 - August 2005 \r\n\u2022\tCorresponded with California\u2019s marketing coordinators on regular bases\r\n\u2022\tConducted regular training and assistance on products and procedures.\r\n\u2022\tWorked independently reporting to national managers.\r\n\u2022\tPromoted financial planning to credit unions to help increase referrals.\r\n\u2022\tConducted client events to establish strong relationships.\r\nAs a Sales Development I oversaw all of California\u2019s Marketing Coordinators. Also working with credit unions on the importance of the role and insure a strong relationship between the financial planners, marketing coordinator and credit Unions.\r\n

Marketing Coordinator at MEMBERS Financial Planning

2002 - 2004 (2 years)\r\n\u2022\tCorrespondence with clients\r\n\u2022\tTraining staff members of credit union to find referrals\r\n\u2022\tPlanned seminars for public and clients.\r\n\u2022\tPlanning and maintaining team budget\r\nWork within a financial planning department with in Pacific Marine Credit union. \r\n
Skills
Leadership/Management Skills

Planning and Organising

Advanced Computer Skills

Ability To Work In a Team

Advanced Interpersonal and Communication Skills
Interest & Hobbies
Exploring the Great Outdoors

Arts and Crafts

Public Speaking and Presenting
Search
Enter an employer or university you want to find in our search bar.