I recently completed my Masters of Computing Technology through the University Southern Queensland. I am a determined, creative and consistent person, who has the goal of being part of an organisation where it is possible to apply and improve my knowledge and skills that I have acquired during my studies and previous jobs. I have developed abilities on customer service, teamwork, communication, persistence and time management. Moreover, I have obtained concepts about networking CISCO, Linux and Windows operating systems; as well as other software packages like SQL and Office. \n
Universidad Manuela Beltran
Graduated in:
University Of Southern Queensland
Graduated in: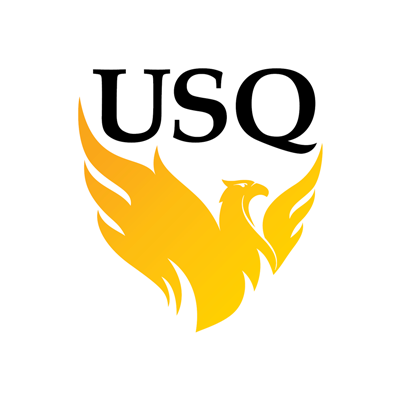 Spanish-English Translators at Russell Mineral Equipment

Translating to Spanish documents and dialogues to the personnel in training.\r\nTranslating to English dialogues to the trainers.

Spanish-English translator at Russell Mineral Equipment

Translating to Spanish documents and dialogues to the personnel in training.\r\nTranslating to English dialogues to trainers.

Broadcast Operator at Panasonic Studio Productions

Operating installing camera at Horse races events.\r\nReport any anomaly on the equipment.

Cleaner at Perpetual Property Care

Cleaning windows, pictures, doorknobs, taps, glass doors\r\nand cupboards.\r\nCleaning toilet facilities.\r\nRemoving Cobwebs.\r\nDisposal of rubbish and litter control inside the buildings.\r\nDusting at student labs and office areas.\r\nSweeping and vacuuming.\r\nMaking Maintenance report.

Cleaner at Allcorp Service PTY Ltd

Clean and supply designated facility areas (dusting, sweeping, vacuuming, mopping, cleaning ceiling vents, restroom cleaning etc)\r\n\r\nCooperate with the rest of the staff\r\nFollow all health and safety regulations\r\n

Emptying waste bins or similar receptacles, transporting waste material to designated collection points.\r\nSweeping floors with brushes or dust control mops.\r\nMopping floors with wet or damp mops.\r\nCleaning toilets, urinals, hand basins, sinks, baths and showers.\r\n

Technician Level 2 at COLSOFT

Colsoft is a Colombian company which supplies different solutions in hardware, software and also they offers various services such us help desk. \r\n\r\nDuties: \r\n\t\t\r\nTechnical support to schools staff. Via, answering as soon as possible the opened services by personnel of the educational institutions. Also reporting the issues on the PCs, workstations and networks to professor and principals. Moreover, let them know suitable solution and times for completion of the work.\r\n \r\nKeeping a performance above 90% of computer equipment at 13 public schools. By carrying out, inventories, continuous checks, preventive and corrective maintenances. \r\n\r\nTake prompt action on the installation of new devices, software and spare parts. Throughout, spending no more than three days in the installation of replacement elements, software and a single device. 5-10 business days to 15-20 desktops.

Engineer at FIBRAHOGAR SAS

Fibra Hogar SAS is a company dedicated to the manufacture and marketing of household products such as pillows, blankets and mattress.\t\r\n\r\nDuties: \r\n\r\nConserve, the high levels of performance on company's desktops and networks. By minimizing failures; this was possible by planning and executing preventive and corrective procedures.\r\n\r\nControlling the stock of the products and the information technology machines. Done through inventories, the results were the base of reports that were showed to the managers in order to correct procedures.\r\n

Engineer at INGSOLUTIONS LTDA

INGSOLUTIONS LTDA is a company who provides varied equipments in security, networks and also develops electronic devices..\t\t\r\n\r\nDuties: \r\nProviding efficient solutions in terms of security to customers, throughout designing IP CCTV systems according to the physical structure of the building and clients' requirements. \r\n\r\nReduced cost and time in the implementation process which was made via supervising the project, studying written reports; based on the results in completed projects. As a result, improvements on the design and changes in equipment could be applied.\r\n\r\nBuilding of electronic appliances for different projects. Some of them were made to facilitate the process of cabling. For more complex jobs, it was necessary to program micro-controllers.\r\n
Mario Romero has not provided an achievement...
0-10 Months Experience In C and C++

C++ & Assembler

0-0 Computer Hardware

0-4 Months Hardware and Networking

0-10 Months Microsoft Office
Karate

Electrical and Electronic Engineering

Computer and Microcontroller Programming