Narsee Monjee Institute of Management Studies
Graduation date: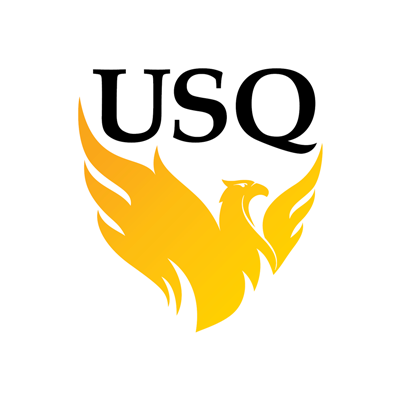 University Of Southern Queensland
Graduation date:
Personal Statement
I would always wonder how Wright Brothers came up with the idea of an aircraft. Moreover, the application of sensors for controlling the mechanical functions of an aircraft enlarged my fascination for Electronics Engineering. \n\nInitially every machine required manual assistance, however today we can make the same machines work automatically with the help of control systems and sensors. The mind boggling pace of this transformation has galvanized me into taking up control systems and signal processing so that I could be an active participant in this exciting field.\n\nDuring the course of my undergraduate, Bachelors in Electronics in NMIMS University, I was exposed to various fields of electronics like Power Electronics, Integrated Circuits and Analyses, Microprocessor, Microcontroller, Electronic and Instrumentations, Electromagnetic Fields, Antenna Wave Propagation, Data Communication, Control Systems, Digital Signal Processing, VLSI. Exploring different areas of electronics, I realized if combine the basic topics of electronics we come up robotics and automation. To learn more I had attended two days Robotic workshop held by Robosoft Systems at Rajiv Gandhi Institute of Technology, Mumbai. \n\nTo gain practical knowledge and a feel of the industrial environment, I underwent practical training for a period of 6 weeks in AIR-INDIA (a Govt of India enterprise). I worked in the various technical department of the firm dealing with varied electronic applications. For a period of four weeks, I was placed in the Base Maintenance Division that involved maintenance of cockpit, main control unit, sensors, engines, fuel tanks, brakes, etc. In this division it was not just mechanical, but also involved working on control systems which control the mechanical process of an airplane. For example, an auto pilot controlling the roll, yaw and pitch of an aircraft when on board with the help of sensors, transducers and actuators. For other two weeks, I worked in Electrical Overhaul Division which involved maintenance of devices like Antenna, In-Flight Entertainment System. I also learnt regarding the most important component of an aircraft i.e. Flight Recorder (Black Box). This internship helped me probe deeper into the field of Control Systems and Data Processing. Hence I chose Mechatronics and Automation as my two elective subjects in the final year.\n\n\nMy final year project is Automatic Car Parking Machine using Programmable Logical Control (PLC). This project is thoroughly automation based. A well-known automation company, Bosche, provided us the PLC for this project. The project explains how user friendly automation can be when implemented in day to day life, for example, car parking. My system it controls an elevator which carries the car to the respective vacant parking spot with the help of a conveyor belts, sensors and motors. The system for the final year project parks the cars using elevator, conveyor belts and at the same time it can retrieve the cars and get the car at the exit point when asked by the owner. \n\nAfter completing my Bachelor, I worked for 1 year 5months as Software Engineer Associate in Accenture Pvt Ltd. Working with Accenture gave me an experience in terms of team work, corporate world, and technology. Irrespective of knowledge in electronics, it is important to know programming. In other words, to make sensors work we need to program the controller. I gained programming knowledge as I worked with Accenture. I was trained and working under SAP-ABAP (Advanced Business Application Programming). This job has helped me clear my basic concepts of programming and brought me across real-time scenarios. \n\nDue to Globalization there are few industries in India, which give us an opportunity to excel in our field. Having master in the field of Electrical and Electronics can help me contribute in the development of India. Studying in University of Southern Queensland will help me bring India ahead in the stream of technology as well. In addition to that with the help of my work experience I can come up with new ideas related to the industrial world.\n\nLearning at University of Southern Queensland will help me make my technical skills refined. Completing the course and achieving the degree can open avenues to various electrical and electronics companies. \n\nIt is my conviction that, in Australia, advanced technology and immense information will show me the path to achieve my goal and become professional in the field of Electrical/Electronics. This will not only make me professional in the field of course, but also give me an opportunity to contribute towards the country\u2019s development.
Biography
Work Rights:
Australian Permanent Resident
Australian Student Visa
Employment
Associate Software Engineer at Accenture India Delivery Centre

Worked as a Software Engineer in SAP-ABAP.\r\nOrganised events for project team.\r\nParticipated in Social Events.
Skills
Avionics System

0-2 Years Experience In SAP

0-10 Years Experience In Microsoft Office

0-6 Months Experience In Automation
Interest & Hobbies
Dancing

Hiking, Trekking and Camping

I Like Making New Friends and Reading Good Books.
Search
Enter an employer or university you want to find in our search bar.