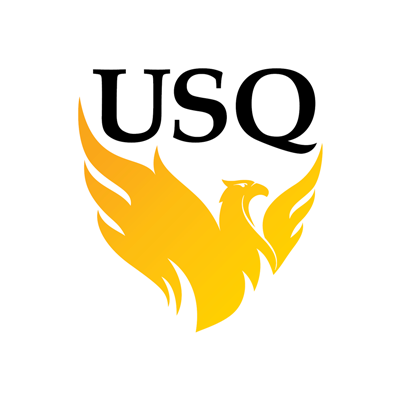 University Of Southern Queensland
Graduation date:
Personal Statement
I am a positive and highly motivated lifelong learner who is community-minded and enjoys helping people. \n\nIn November 2015, I completed the dual degree, Bachelor of Accounting and Sustainable Business, BASB (with Distinction), through the University of Southern Queensland (USQ) and City University of Seattle (CityU); and am to be awarded the USQ Faculty Medal in April 2016. This unique qualification has equipped me with knowledge of accounting, project management, sustainable business and reporting, as well as energy management, and environmental management accounting, and the issues related to these. I have achieved an Overall GPA of 6.69.\n\nMy short-to-medium-term professional goals do include:\n\n(i)\tobtaining a graduate (or entry level position) within an Organisation or Department whose organisational culture, goals and values I admire and am a good fit for, and once settled into my new role, \n(ii)\tcommencing studies towards achieving my CPA or CA qualification, and/or other qualifications relevant to my new role. \n\nIn 2014, I became a CPA Australia Student Ambassador representing the USQ Springfield Campus and enjoyed that role very much. I was profiled as a Future Leader on The Naked CEO website in March 2015: http://www.thenakedceo.com/news-and-views/future-leaders---meet-tracey-holt and was selected as one of ten students Australia-wide to attend the July 2015 CPA Australia Future Leaders Forum in Melbourne, receiving a memorable mentoring session with Alex Malley (Chief Executive CPA Australia). It was also great meeting Alex\u2019s CPA Australia colleagues from auditing, marketing/media backgrounds, fellow CPA Australia Student Ambassadors, and guest speakers, including David Spong, CFO/Director, Finance and Business Services (Australia, NZA & Fiji) at Ericsson; as well as important tips regarding Dressing for Success; Personal Brand and the Graduate Selection Recruitment Process. \n\nI do enjoy helping people, and during the 2013-2014 and 2014-2015 tax seasons. I was privileged to become involved as a Tax Help Volunteer for the Australian Taxation Office (helping members of the community to complete their tax returns).\n\nSince completion of my BASB dual degree studies (in November, 2015), I have researched and worked collaboratively on a Financial Literacy Project entitled 'Cash2Grow' for the University of Southern Queensland. Its objectives are to educate, empower and instil financial literacy life skills in Years 7, 9 and 11 students. This program will be delivered by USQ's Enactus Team to local school students, in collaboration with volunteer mentors from the Ipswich Chamber of Commerce and Industry. \n\nI am passionate about sustainable business (including sustainable supply chain management and the need to plan for, and achieve, sustainable growth and financial sustainability over the longer-term). I regularly attend Industry Networking Functions, Workshops, Educational seminars and online Chamber of Commerce and Industry Queensland (CCIQ) webinars, to keep up-to-date with the latest insights, solutions, news and issues affecting small-to-medium businesses, in Queensland and across Australia.\n\nI do care about our environment, humanity, sustainable businesses, and the need to consider longer-term outcomes from today's decisions. \n
Employment
Tax Help volunteer at Australian Taxation Office

Tax Help is a network of community volunteers who help people earning $50,000 a year, or less (with simple tax affairs), to complete their tax returns during tax time. This is a free and confidentail service. Volunteers are fully trained, accredited and supported by the Australian Taxation Office (ATO). During May/June 2014, I undertook the ATO's Tax Help Volunteer Program training course. \r\nI am currently assisting eligible members of my local community to complete their eTax and MyTax Returns, on a one day per week basis, since 8th August, 2014. This program will run until the end of October, 2014.

CPA Australia Student Ambassador (volunteer role) at CPA Australia

CPA Australia is one of the world's largest accounting bodies with a membership of more than 150,000 finance, accounting and business professionals in 121 countries across the globe.\r\n\r\nThe CPA Australia Student Ambassador Program is designed to empower students and create leadership opportunities.\r\n\r\nAs part of this volunteer role, CPA Australia Student Ambassadors:\r\n\r\n \u2022 Promote the CPA Australia global student network.\r\n \uf0b7 Act as a liaison between CPA Australia and university students.\r\n \uf0b7 Assist at CPA Australia events and lecture presentations on-campus and externally.\r\n \uf0b7 Distribute promotional material and promote on-campus events for students.\r\n \uf0b7 Engage with students, academics and professionals to promote careers in accounting, finance and business within these peer networks.\r\n\r\nI am currently promoting CPA's Work Experience Opportunity/Competition by creating awareness through promotional handouts, posters and asking lecturers to upload the information related to this opportunity onto the University Study Desk for both on-campus and external students to view, thereby gaining access to the maximum number of students.

Investigations Officer AO3 (1) at Office of State Revenue (Queensland Treasury)

Between December 2014 and July 2015, I obtained 30-days\u2019 Vacation Placement, plus another six months of part-time paid work at the Office of State Revenue\u2019s Payroll Tax Division (Queensland Treasury), gaining experience with payroll tax compliance requirements and administration, along with legislative research. I also analysed the (OSR\u2019s) Payroll Tax Division\u2019s current processes/procedures for maintaining/updating grouped companies\u2019 details upon receipt of (OSR) Forms P8, P11 and P12, and produced a Grouping Procedures Manual as well as high-level Process Maps which identified points in time when grouping maintenance does/should occur, with a view to maintaining up-to-date grouping details on (OSR\u2019s) Revenue Management System (RMS).

AO2 at Metropolitan South Institute of TAFE

I was actually employed by the Bremer Institute of TAFE (however this selection is no longer available) as an Invigilator, Tutor and then as an AO2 Administration Officer. (I commenced as a Casual Invigilator in June 2005 and after a couple of years, became an AO2 Administration Officer F/T until December 2009).\r\nMy AO2 duties included:-\r\nDocument creation and design: preparation of professional documents, Certificates and spreadsheets. \r\nAdministration duties: Site co-ordinator for videoconferencing, Fire Warden, editing/uploading to TAFE website, RPL Co-ordinator liaising with academic staff and clients, customer service, filing, ordering supplies for teachers, preparation of Minutes, maintenance requests, audit preparation, room bookings, mailouts, enrolment amendments, class rolls-extensions, bookings for TAFE restaurant, stocktaking and word processing.
Skills
Various Applications Including:
Search
Enter an employer or university you want to find in our search bar.