Hello,
My name is Alex Payne and I have recently graduated from the University of Sydney with a Bachelor in Commerce. I am currently working part time in the retail industry but am looking for other job prospects within the business sector. What I bring to any job is a hard-working, diligent attitude whilst maintaining a high level of professionalism. However, I'm also a very easy-going and kind person who will fit right in with any team I am lucky enough to work with. I am looking forward to receiving any offers and to work for a well respected company within my industry. Thank you.
University of Sydney
Graduated in: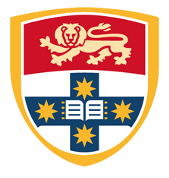 Customer Assistant at Dan Murphy's

My job as a senior customer assistant involved helping oversee running of stock and task delegation, as well as ensuring customers have an enjoyable experience.
School Scholarship

Detail: Scholarship at Mosman Preparatory School in 2005/06
Social/customer Experience

Business Valuation

Microsoft Excel