I see myself as extremely motivated towards completing tasks to the best of my abilities and am extremely open to acquiring new skills and growing with the responsibilities of the job. My experience of working in a team extends towards my role in my church as a small group leader for university aged people, as well as my involvement in a hip-hop dance crew in Crossover Dance Studio\u2019s Showcase 2011. \n\nFurthermore, I have been involved in the committee of the ACES faculty of the Sydney University Evangelical Union last year, and have just finished planning and organisation of a 5 day conference in the middle of this year which has an attendance of over 800 university aged students, teaching me invaluable skills in being able to manage differing tasks in a limited amount of time, the finesse of working in a team and the skills required to act as a team leader, useful both in the workplace and within the community.
University of Sydney
Graduated in: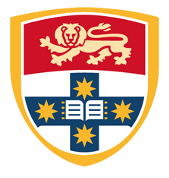 Customer Service Assistant at Target Australia Pty Ltd

\u2022 Main role at cash registers and final point of service to customers \r\n\u2022 Secondary role of replenishing stock and customer service roles \r\n\u2022 Loss prevention and customer service role at the front of store\r\n\u2022 Night-fill work replenishing stock\r\n\u2022 Data-entry and organisation of stock during stocktake\r\n
Andrew Leung has not provided an achievement...
Andrew Leung has not provided a skill...
Karaoke and Dancing

Playing Cricket and Tennis