I have a love of design and enjoy designing things for people and clients! I love using my passion for user experience design to solve issues in society. I learn new skills all the time and can work independently or in team settings.
University of Sydney
Discipline(s):
Design and user experience
Graduated in: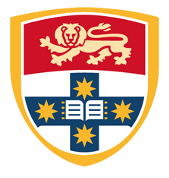 Carman Ho has not provided an employment history...
Dean's List of Academic Performance

Detail: 2018 - University of Sydney: Presented by the University of Sydney for distinction average.

WooliesX Award for Design Excellence

Detail: An AI app prototype designed for children and parents to help them balance screen device usage in homes and life. For more information, visit: www.housequest.co

Hackathon

Detail: 2017 - Wunderman Biento

Woolworth's People's Choice Award

Detail: 2017 - Children's lunchbox innovation idea. Currently being tested at Marrickville.

Vivid Light Installation Design Award

Detail: 2015- 1st prize for the Light Installation Design of the Quadrangle at University of Sydney Vivid. (Visit: goo.gl/jq4g4V)
User Experience

Innovation

Graphic Design

Video Editing and Filming

Web Design

Product Design

Virtual Reality