I am a young and enthusiastic man, curious about the world I live in. I am passionate about technology related matters, problems and potential solutions though I find myself focussing much on computers and software. I am self-motivated and goal oriented. I carry a happy spirit, which is one attribute I treasure much, it keeps me going even when its tough.\n\nI see myself in the near future, establishing a savy Software Company, based in Africa where I come from, to try and help the continent catch up with the rest of the world. I desire to see more people in such remote part of the world, gaiing access to the benefits that computers bring along.\n\nI constantly keep myself happy and ambitious, always stretching myself to be the best I can be.
University of Sydney
Graduated in: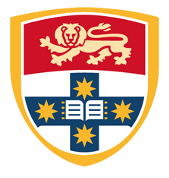 Mobile Application Developer at Innovia Digital

I was responsible for the development and maintenance of mobile applications on the two major operating systems, android and iOS.
Dean Kaila has not provided an achievement...
Analysing and Problem Solving

0-2 Years Java

3 Years Experience In Adobe Photoshop

1.5 Year Of Experience With PHP, HTML, CSS, MySQL, C++, JavaScript, Java

3 Year Experience In Unix

1-2 Years Experience In Ios Development

Weka
10+ Years Of Chess

Amateur Photography