You can rest assured knowing that I am a hard working individual who is always willing to learn from new experiences. I'm also passionate about assisting people during times of crisis -whether a humanitarian emergency or in a developing country setting. \n\nI believe my skill set and knowledge attained through the Masters of International Public Health (MIPH) program at the University of Sydney, allows me to understand the cultural and political sensitivities that I may encounter whilst working in the field of human development and/or health system development.\n\nI believe that any occupation should be accomplished to the best of one's abilities and be grounded in altruistic principles that see the improvement of humanity and the global community.
University of Sydney
Graduated in: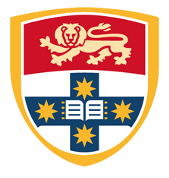 Elenoa Seru has not provided an employment history...
Elenoa Seru has not provided an achievement...
Elenoa Seru has not provided a skill...
Activities and Sports

Bush Walking/Hiking

Playing and Watching Basketball

Acquiring New Knowledge and Skills, Reading and Watching Program

Live Music