I am a recent University of Sydney graduate with a Bachelor of Science degree majoring in psychology.\n\nI am interested in working in the areas of health and wellbeing with a particular focus on mental health. Areas of interest are - learning, behaviour and counselling.\n\nMy future goals are to pursue further learning in my areas of interest.\n\n
University of Sydney
Discipline(s):
Medical and Biomedical Science
Graduated in: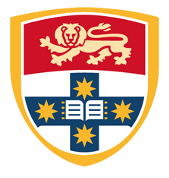 Personal Trainer at Self Employed

2006 - 2012\t\tWorked as a personal trainer - Job description included training, \r\n\t\t\tnutrition, wellbeing motivator. Counselling clients on not only how to \t\t\t achieve weight loss goals but also to motivate them into maintaining it \r\n\t\t\tlong-term. Clients came from a variety of backgrounds and goals and \r\n\t\t\tI would tailor programs according to my client's needs. \r\n
Fauzia Choudhry has not provided an achievement...