My interest towards the agriculture\u00a0industry was brought on by my fondness towards animals, especially birds.\u00a0Throughout my degree, I focused on the livestock side of agriculture,\u00a0learning about animal nutrition,\u00a0physiology\u00a0and production. After completing the second\u00a0year entomology course, my interest in animals expanded to insects.\u00a0Now I wish to find a career where I am able to work with either\u00a0poultry or insects. My love for birds has made my dream job working with\u00a0chickens, either in research, production or management. I also wish to work\u00a0with insects, in quarantine, IPM or discovering new and wonderful insects around the\u00a0world.
University of Sydney
Graduated in: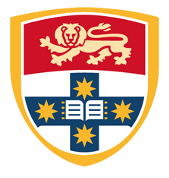 Retail Assistant Part Time at Petfood Plus Warehouse

\u2022\tGreeting customers and customer service \u2022\tProduct knowledge and recommendations\u2022\tKnowledge of general care of companion animals and livestock\u2022\tWorking efficiently and effectively as part of a team\u2022\tPunctual and attention to details

Administration assistant at Professional Migration and Education Services Pty Ltd

Photocopying,filing,and visiting the Department of Immigration and Citizenship office for payments and visa evidencing.
Pamela Leung has not provided an achievement...
Watching Movies

Swimming

Learning Languages

Playing Piano

Taekwondo