I am a Master student of the university of Sydney currently studying accounting and finance. I graduated from Macao Polytechnic Institute last July. I have an in-depth understanding about accounting.\nMy goal of this year is to seek an internship related to my major in order to prepare for future. In this semester, I am free at afternoon, on Thursday, and at the weekend. In order not to waste time, I need to find an internship to improve my ability.\nAfter the semester, I am free from June to July. It's a short break before next semester.
Macao Polytechnic Institute
Graduated in:
University of Sydney
Graduated in: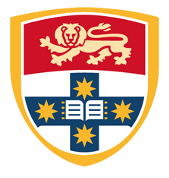 Kitchen Supervisor at Platinum Hanjue Hotel

It's a 5-star hotel. My main responsibility in this hotel is mainly to manage a sub-department about 20 subordinates. This position enabled me to experience working in a messy and noisy environment.\r\nActually, the reason I find this job is to learn to cook. Also, I don't think it can be identified as a working experience.
Singer Xu has not provided an achievement...
Java SE/ EE

Currently Learning MYOB and XERO

Leadership and Management

4 Years Of Writing Reports, Research Essays, Presentations and Collaborating In a Team Environments

\uf076\tHigh Level Of Experience With Microsoft Software. Including Word, Excel, Access, PowerPoint, Visio and Project.
Basketball

Coding

Amateur Cooking