A motivated, adaptable and responsible graduate seeking an entry-level position in financing and accounting department. I am a student studying Bachelor of Commerce degree majoring in Accounting and Finance. \n\nDuring my degree I have successfully combined my studies with work and commitments which demonstrate myself to be self-motivated, organised and capable of working under pressure. I enjoy working on my own initiative or in a team. I am honest, reliable, hardworking and am always eager to learn new knowledge or skills with a genuine interest in accounting.
University of Sydney
Graduated in: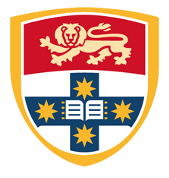 Job activities include serving customers, dealing with cash, and cleaning duties.
Tshen Ling Chow has not provided an achievement...
Ability To Problem Solve and Prioritise Work

Ability To Prioritise Tasks and Effectively Manage Time

3 Years Experience In Retail and Customers

Customer Service, Cash Handling, Cashier and Multitasking
Acquiring Knowledge

Exploring New Places

Art, Music