\uf0b7 A versatile and professional software engineer with a commitment to and experience of developing innovative and creative software solutions. Proficient in full software development life cycle activities.\n\uf0b7 Have around two years of professional experience with exposure to software development. Including carrying out design, testing and solutions following existing methodology set by senior colleagues.\n\uf0b7 Strong understanding of object oriented design and Java, Microsoft .Net development. Knowledge of design patterns, agile and scrum development methodologies.\n\uf0b7 Understanding of cloud computing including hadoop file system (HDFS) and working knowledge of mapreduce, hive for analytics purposes.\n\uf0b7 Strong understanding of relational databases (Sql Server, Oracle Sql) and big data or non-relational database technologies with proficiency on creation, storage and retrieval techniques of MongoDb, Neo4j.\n\uf0b7 Able to work in collaborative team environment by making use of git, bitbucket.\n\uf0b7 Able to work in object oriented application frameworks such as Microsoft .Net, spring, hibernate.
Federal Urdu University
Graduated in:
Sydney Institute Ultimo Tafe
Graduated in:
University of Sydney
Graduated in: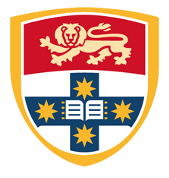 Analyst Programmer at Finsure

\uf0b7 Collaboration with IT development teams, business users and vendors to facilitate the automation of various business needs and translating the requirements into potential solution\r\n\uf0b7 Analyse system specification and translate system requirements to task specifications\r\n\uf0b7 Designing, developing and modelling activities (Java/C#/Sql/Oracle/UML etc.) and conduct programming tasks as part of projects or system support exercise\r\n\uf0b7 Unit testing, diagnosing and fixing error and faults in software application to ensure smooth functionality\r\n\uf0b7 Writing, updating and maintaining technical documents, end user documentation and operational procedures\r\n\uf0b7 Resolve and track pre and post implementation issues of application

Programmer at Emerging Systems

\uf0b7 Analyse business needs and translating the requirements into potential solution\r\n\uf0b7 Documenting business process by identifying and gathering all requirements, formulating the same in the shape of business requirement document\r\n\uf0b7 Design and Develop applications based on the requirements gathered and enhance functionality of existing systems\r\n\uf0b7 Deliver assigned project within acceptable quality level and compliant to development standards.\r\n\uf0b7 Communicate project status (milestone and deliverable reporting), issues, and/or concerns with executive management, team members, and Information Technology managers\r\n\uf0b7 Provide technical assistance and support to system\u2019s users (customers, vendors and other members of the systems community) regarding system needs; in order to facilitate business operations Software quality testing\r\n\uf0b7 Assist business in the execution of end to end UAT (User Acceptance Testing)\r\n\uf0b7 Preparing Project and end user documentation\r\n\uf0b7 Providing training to end users on the newly developed systems

IT Assistant at Allied Technologies

\uf0b7 Software & hardware installation\r\n\uf0b7 Troubleshooting of Hardware & Software resources\r\n\uf0b7 Record and provide first line support for all hardware faults\r\n\uf0b7 Report and follow up hardware faults to external support companies as required.\r\n\uf0b7 Providing assistance in coaching of users in the use of software packages e.g. Word, Excel etc.\r\n\uf0b7 To maintain an accurate inventory of computer equipment and software.
Waheed Iqbal has not provided an achievement...
Waheed Iqbal has not provided a skill...
Waheed Iqbal has not provided a hobby...