I'm an enthusiastic person who has been worked in multi-industry. Which includes customer service department, liquor industry, real-estate, IT support and software engineering. I'm keen to join you as a Software Engineering Inter. Currently, I'm a 3rd-year student studying Bachelor of Engineering Hon (software) in the University of Sydney. I never dare to challenge myself to the maximum. And I'm a total workaholic who can balance work and study at the same time very well. I worked in Articulate Pty. Ltd as a software tester part-time during the semester, full time during the break. I wish you can give me a chance to improve my career to the next level. Thanks.
University of Sydney
Graduating in: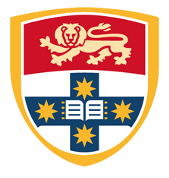 Software Test Engineer at Articulate

Experience in automated test software applications (Jmeter), API integration testing (Postman), website frontend testing, game performance testing etc.

Provide support and technical issue resolution via E-mail, telephone, and other electronic mediums to enterprise customers.

Real Estate Sales at H&T Realty

Establish and maintain the relationship with clients. Write ads, self-market by using social media platform. Advice clients on market conditions, prices, mortgages.

Sales Associate at SMART BEAUTY & HEALTH CARE PRIVATE LIMITED

Greeted customs and required their needs. Selling the health care product. Improve the sale target with teams. Providing high standard customer service.
Software Tester Specialist

Detail: Currently working part time as a software tester specialist in Articulate Pty. Ltd
Programming, Business and Sales