Going through the graduate hiring process and not sure what you should be looking for in candidates? In our recent virtual panel on Effective Partnerships Between Graduate Employers and Career Services with the National Association of Graduate Careers Advisory Services (NAGCAS), seasoned grad employer representatives shared some of the ways they identify top tier candidates to join their team. 
Is the candidate a good cultural fit? 
A common criteria for recruiters is whether a candidate makes a 'good cultural fit' for your company. For Natalie Gibbons (Graduate Program Manager, Westpac Group), this involves looking at your company's core values and assessing this with candidates at each step of the hiring process – from online application to psychometric testing, to the assessment centre stage. 
What makes a well-rounded candidate? 
Going beyond looking at just GPAs or technical skills, recruiters will often throw out the phrase, 'well-rounded candidate,' - but what does this mean exactly? Natalie and Theresa Dang (Campus Lead Student Programs, Amazon) outline several key things they look out for. 
Is the candidate: 
Aligned to the company's core values? 
Someone who is genuine and authentic? 
Someone who shows good judgement and decision-making skills? 
Someone who has a strong ability to collaborate 
Motivated and showing signs that they'd be willing to take ownership of tasks/projects? 
What about the hard skills? 
For companies with a technical background, Theresa and Atlassian Campus Recruiting Manager, Elyssa Goodman, note that there should also be a focus on assessing hard skills. This could mean: 
Including a mix of technical and behavioural questions 
Facilitating live coding interviews 
Requesting for a portfolio of work to be submitted as part of the application 
What are some common candidate mistakes to look out for? 
Lack of proofreading – spelling mistakes throughout cover letters and resumes 
Reading or rehearsed responses during one-way video interviews 
Referencing the wrong organisation in their cover letter or interview 
A lack of authenticity – standard textbook responses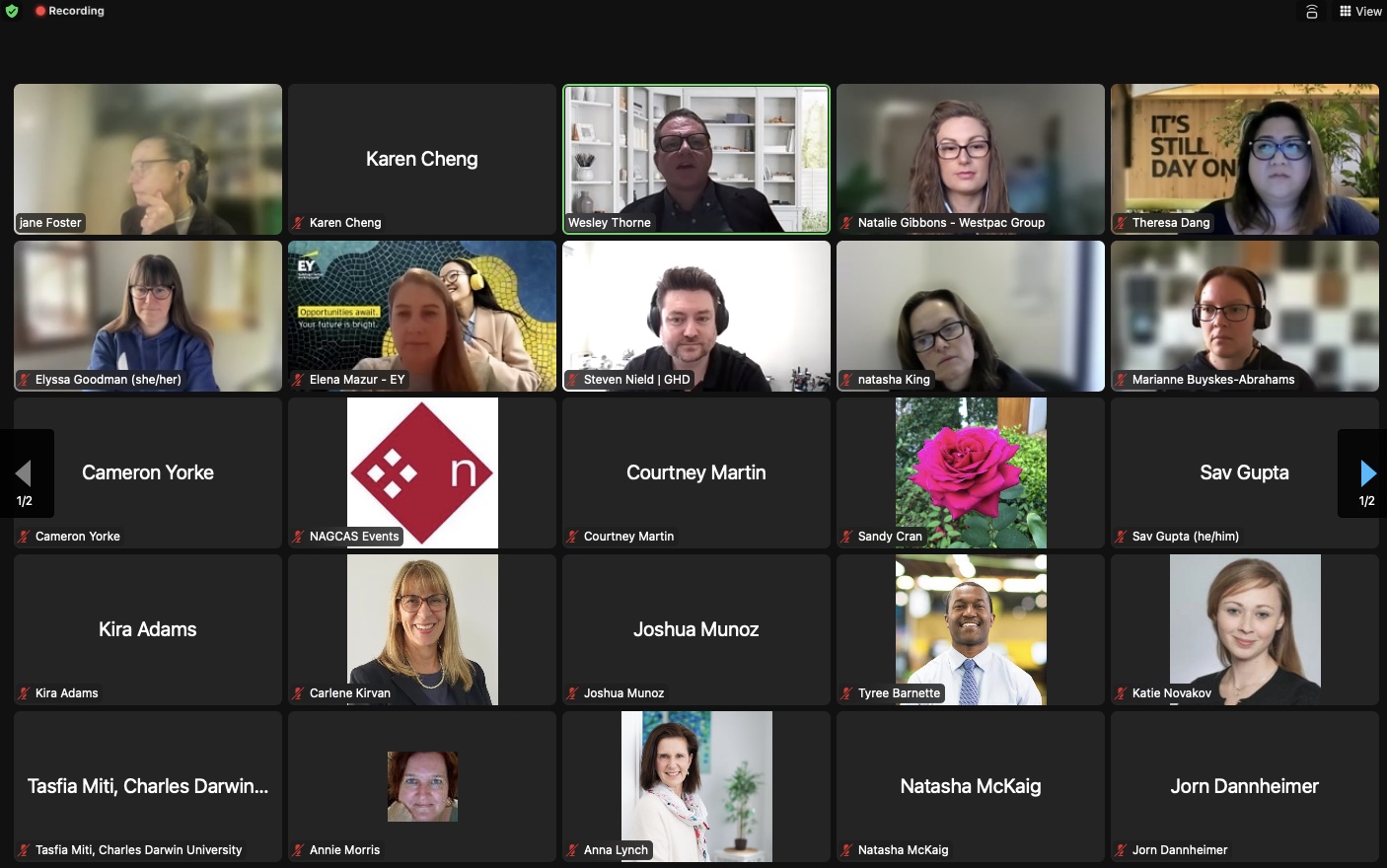 Thank you to everyone who attended our NAGCAS panel!
---
 

Elyssa Goodman

Campus Recruiting Manager, Atlassian

 

 

Theresa Dang

Campus Lead Student Programs, Amazon
 

Natalie Gibbons

Graduate Program Manager, Westpac Group
New to GradConnection? Drop your email below for a FREE grad recruitment strategy session.