40K Globe Graduate Programs & Internships
We're social entrepreneurs with over a decade of experience in building an award-winning social enterprise. We are an organization that is and will always be a 'work-in-progress', because working to solve wicked social challenges requires adaptability, resilience and a commitment to 'always looking for a better way'.
In 2005, Clary Castrission OAM and Karyn Avery, two uni students from Sydney at the time, decided to embark on an adventure to the Indian su…
View more 40K Globe has no active opportunities at the moment.
See who's currently hiring with our Job Search!
Search for jobs
We're social entrepreneurs with over a decade of experience in building an award-winning social enterprise. We are an organization that is and will always be a 'work-in-progress', because working to solve wicked social challenges requires adaptability, resilience and a commitment to 'always looking for a better way'.
In 2005, Clary Castrission OAM and Karyn Avery, two uni students from Sydney at the time, decided to embark on an adventure to the Indian subcontinent that would change their lives forever. After returning to Sydney they somewhat naively believed that if they could raise AUD$40, 000, they would be able to build a school for a rural quarry community outside Bangalore. The first 5 years of 40K's life was solely dedicated to building that school.
Once the school opened, 40K began the process of changing the business model away from philanthropy towards social business. 40K changed both its education project focus in India so that it could become more scalable, implementable and accessible and its funding model to seek other financial streams. These changes have led to 40K PLUS today running learning pods for 1,850+ children that teach English for primary aged children through technology. Today, 40K PLUS is characterised as an edtech social enterprise and has been backed by Google, the Australian Department of Foreign Affairs and Trade, Atlassian and the MIT Solve Community.
40K Globe was born for the reason that we wanted to pass on the lessons we learnt about creating social change to university students so that they could approach social impact responsibly and be able to avoid many of the mistakes we made along the way.
"We never changed the name 40K because it represents something that we never want to lose sight of: creativity, drive and the power of youth." - Clary Castrission OAM Founder & CEO
40K Globe is creating a movement of young Australians who want to challenge themselves and their ideas about social impact through working with an award-winning social enterprise, 40K PLUS. Over the course of a Globe immersive program in an Indian village, participants will learn about the complexities of poverty alleviation and challenge their opinions about their role in global social change.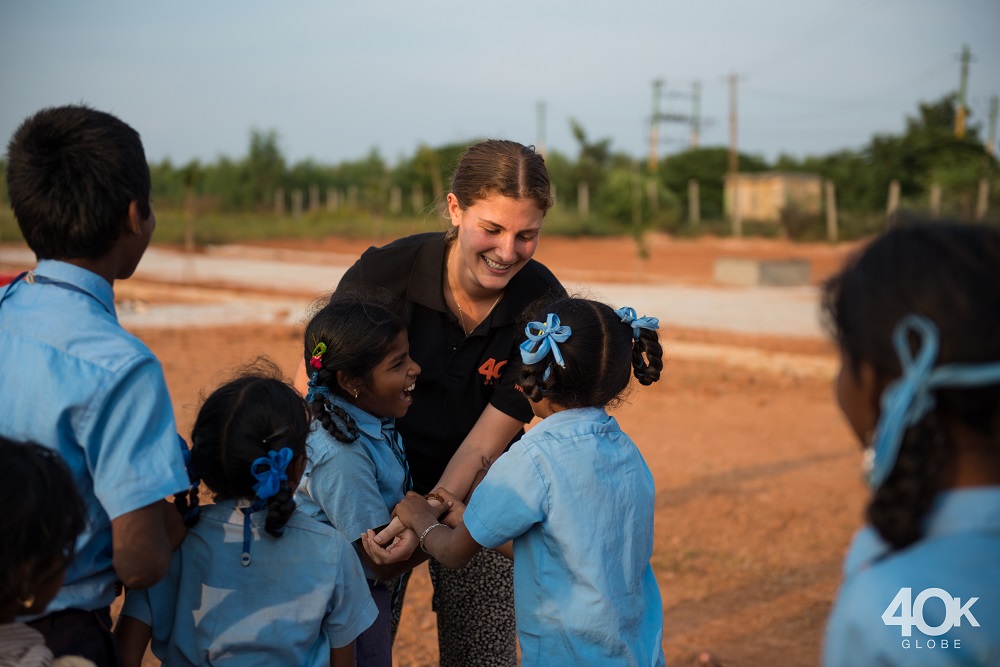 OUR VALUES
At 40K we have four key values that our organisation lives and breathes. We use these values in all of our decision-making, whether it is for major strategic decisions or day-to-day operations.
During Globe, we encourage you to use and live by these values as well.
Strive for a better way
Make a massive difference
Step up and get sh*t done
Be good to people
Welcome to 40K - Jump on Board!
At 40K, we are passionate about making real, long-term and sustainable impact. It is important to us that we are creating solutions that are both needed and wanted by the communities we work in. Our journey has come to social enterprise by trying to find the most effective way to meet the needs of our community. However, with all things Globe, your experience is about seeing what we've done, and building your own opinions about effective ways to go about social change.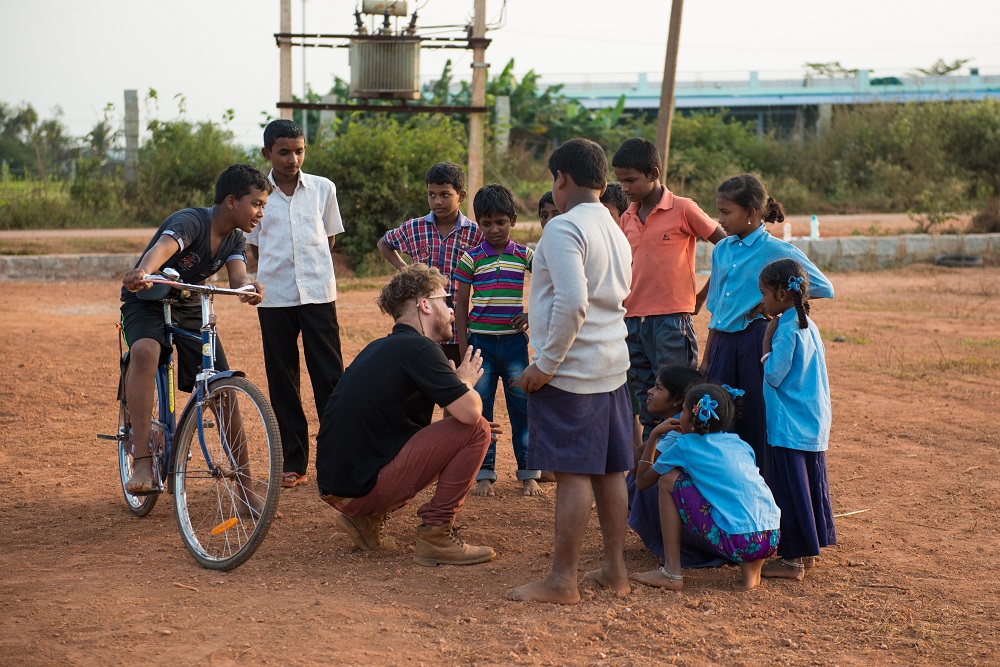 IMPACT
We are passionate about extending our impact. By having students and young people involved in the process of working on improving and scaling our solutions, we hope to inspire a new generation of change-makers. Our Globe projects aim to mobilise students to assist in the development and implementation of 40K PLUS.
The Globe Program is designed to challenge you in as many ways as possible. The environment is difficult, and the work can get tiring. You will develop new skills and hone existing ones as you work in a diverse team with limited resources to overcome roadblocks to your success.
Each person takes away something different from the program. Some forge new lifelong friendships, others are moved by the culture and people of India, while everyone builds their teamwork, communication and problem-solving muscles to serve them better in their careers.
Globers have gone on to do many impressive things such as:
Start their own social enterprise.
Become New Colombo Plan Scholars.
Land that elusive grad job.
Speak at the UN!
A DAY IN THE LIFE OF A GLOBER
Every day is unique on Globe. You can expect daily morning meetings, working with your team and others to execute your project, traveling through the local area and working with local stakeholders.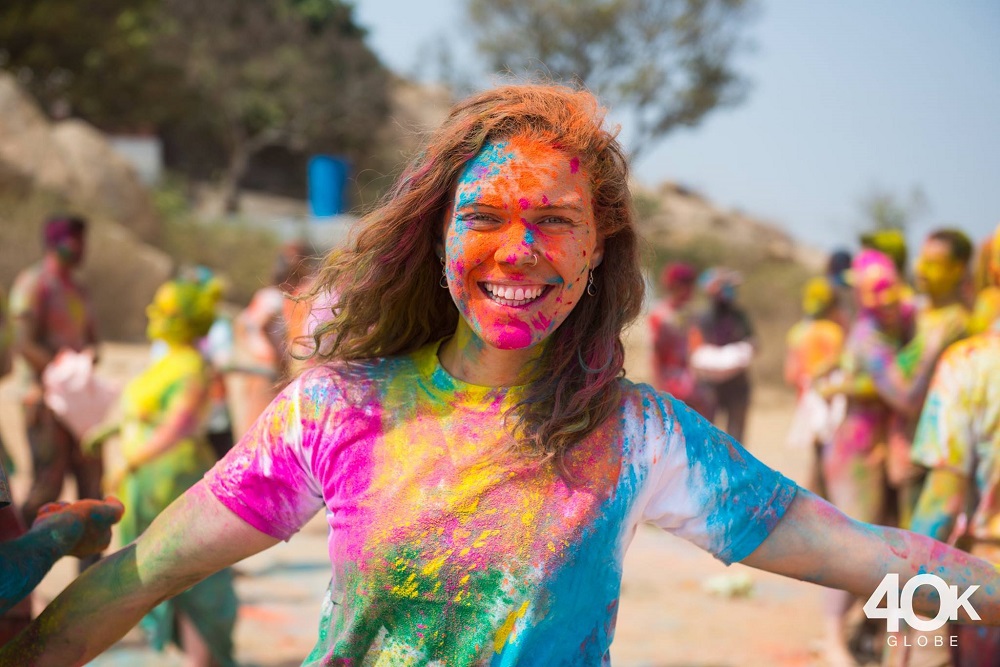 LOCATION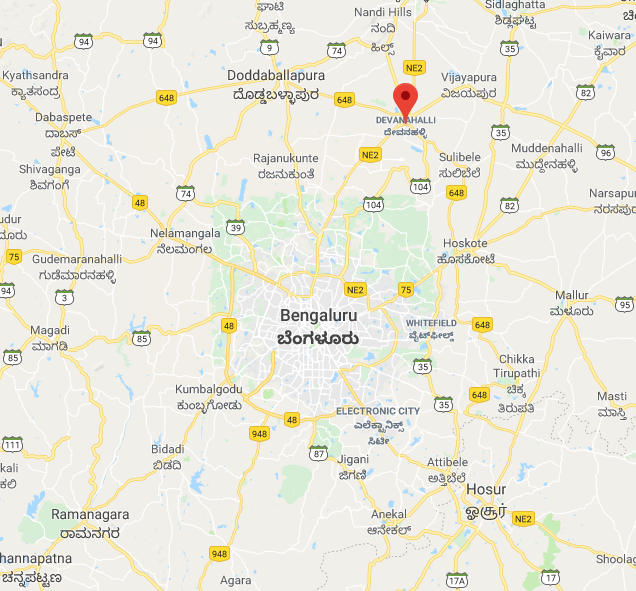 The internship is based in rural villages surrounding Bangalore, India.
Bangalore is located in the southern state of Karnataka and is the IT capital of India. Bangalore is a bustling, thriving, metropolitan city. On the program, you'll be spending your time in the rural villages that surround it – a huge contrast to what is India's most modern and progressive city.
The villages are typically 1-2 hours (by public transport) outside of the city and are regularly serviced by buses, taxis and auto-rickshaws.
The 40K Globe program offers a variety of different projects. Check out our current opportunities to find out more.
What our participants have to say
Hear about the experience of one of our most recent participants:
Is it safe in the villages?
We provide students with the right information to help them stay aware of what is appropriate and inappropriate behaviour. We have good rapport with the villages that we operate in, and have been working in this region for over ten years.
What happens if there is an emergency?
The safety of our participants is our first priority.  We have created a comprehensive risk framework that not only covers risk assessment and management but also crisis response and crisis stakeholder communication.  We also mitigate risk by ensuring participants are supervised our staff and leadership team.
International SOS
40K is also a member of International SOS. International SOS provides integrated medical and clinical services to organisations with international operations like 40K.  International SOS uses a global rating system to rank hospitals around the world.  40K will only take participants to top ranking hospitals with care on par with the level of care provided in top ranking hospitals in Australia.
Communications Protocol
40K's communications protocol is based on Army protocols and participants are trained in how to follow this in an emergency. This helps communication to remain clear and succinct in an emergency.
Training
Every Glober, Team Leader and Group Leader is trained thoroughly in communication protocols prior to the commencement of the program. As well as this, all Globers are required to attain a first aid certificate prior to departure.
I am not a university student. Can I still come?
Yes! 40K Globe is open to all young Australians. Whether you're on a gap year after high school or taking a career break, we'd love to have you on our program. Generally, those who attend are between 18 – 25 years of age but don't let that deter you. We've had people of all ages join us on our program!
What's the role of the Globe Team Leader?
Each project team of about 5-8 participants will have a Team Leader. A Team Leader is someone who has been on the Globe program before and has completed our extensive leadership training.
Team Leaders take on the following responsibilities:
Providing guidance and support to the impact project
Providing medical support in the event of a health or medical issues
Performing weekly, individual debriefs with each participant
Managing team dynamics and conflict resolution
Your leader is there to facilitate an awesome experience and empower you to learn and develop to your maximum capacity.
I want to travel during Globe, how much free time do we have?
Your free time is limited to evenings, weekends and a three day long weekend in the middle of the program. You are responsible for arranging your own accommodation and plans on the weekends. You're welcome to take this opportunity to travel and explore India beyond Bengaluru. We will give you some recommendations at the induction session!
What sort of assistance do we receive for our projects?
Your trained Team Leader will provide guidance and support to your team for your project. Working in conjunction with the 40K Leadership team, the Project Coordinator (PC) is a local Indian person who will be coordinating all of the logistics required to administer the program. They are a great source of knowledge for everything at a village level.
On top of this all projects are supported by our in-country team who work on 40K's project year-round. They will be the conduit in continuing your project once you've gone to the keep our commitment to the communities that we work in.
What happens if I get sick?
We are going to be honest. You will probably get ill to some degree, however it is unlikely to be serious. In the event that it is, however, we have strict protocols in place to ensure you get access to medical treatment.
How do I know what to pack?
This depends on what time of the year that you are traveling. Once you are accepted onto the program you will be provided with a recommended packing list. We do recommend that you pack an appropriate medical kit. However, if you do forget to pack something, there's a chance you'll be in the city at some point where you can purchase everything under the sun – usually at a fraction of Australian prices.
How do I go about getting a travel grant and/or academic credit?
You can find out more about university or travel grants by first checking out our Study at University section. We'd also recommend you get in touch with your faculty and study abroad unit of your university.
What type of visa do I get?
Once accepted onto the program 40K will provide you with instructions on how to apply for your India visa, including which visa category to apply for. To make sure that you are going over on the correct visa, hold off on starting your visa application until you receive this information.
How do I know what flights to book? I want to be on the same flights as the others in my group.
You'll be able to coordinate flights through the Facebook group you'll be added to once you've been accepted into the program. We recommend you arrive in Bangalore at least 2 to 3 days before program begins. Spend a couple of days in Bangalore city and get orientated. There are plenty of hotels to stay in and we'll provide some recommendations to you that are close by the meeting point of the first day of program!
Do I have to pay for my own flights and vaccinations?
Yes you do. The cost of the Globe program does not include:
Your flight to and from India
Immunisations (as required – talk to your GP or travel doctor).
Indian visa
AFP Police background check
Insurance
A current First Aid certificate
Where will I be staying?
Accommodation is basic but comfortable shared accommodation. Bedrooms are single gender and typically have 4-6 beds in them.
I'm not a business student. Is that a problem?
No, the Globe program is suitable for a student of any discipline.
Study at University? Credit and Funding Opportunities
Studying at University?
We have partnerships with many Australian universities in NSW and Victoria. You may be eligible to gain academic credit and funding for your time on Globe with the universities below. Click here to find out more.
If your university is not listed about - please reach out to both 40K and the mobility unit of your university to discover the options available to you.
40K Globe offers an immersive educational experience focused on entrepreneurship, social innovation, education, technology and leadership to Australian tertiary students.
We provide a unique opportunity to gain international experience in social entrepreneurship, develop and hone desirable employability skills all the while engaging in an experience of a lifetime!