ACS Foundation Graduate Programs & Internships
The ACS Foundation is a non-profit organisation which organises relevant industry placements through Internships for students and recent ICT graduates. We have over 200 host organisations with whom you can complete your placement. The 4 employment supportive programs we run are:
View more
The ACS Foundation runs student developmental programs that are in response to the technology industry needs. By listening to governments, industry associations, technology companies, education institutions and sponsors in general, we formulate and run programs for the long-term benefit of Australia's technology sector and profession. We help student to make the transition from their studies into the technology industry. We pride ourselves on our flexibility and the quality of our candidates.
The Foundation History
In the last 21 years, the ACS Foundation has:
Raised over $75 million in contributions towards Australia's technology future.
Awarded over 7,500 scholarships to help students start their careers.
Partnered with over 250 sponsors and companies to build industry capability.
Created student pathways from school to TAFE / university and into jobs.
Integrated work and life experience within academic and university studies.
Enhanced the future of the ICT Profession
Established scholarships, research grants and innovation building
Shaun - Web Developer
Harry - Solutions Architect
Alex - Entrepreneur 
Kate - Graphic Designer
New Student quotes/experience from this year.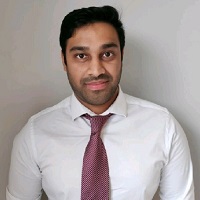 "My experience with ACS foundation has been so amazing. They are really prompt in replying and putting you on the right track. ACS foundation helped me get a job at a position I was interested in. They have been really professional and accountable. Would highly recommend ACS to all the job seekers. Thank you ACS foundation!!"
- Devneet Virdi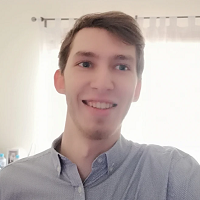 ---
Rated the recruitment experience as 10/10 - Chaz Lambrechtsen, IT Intern at Holmann Webb 
Frequently Asked Questions
Do I need to be enrolled with an Australian University to apply for a WIL (Work Integrated Learning) Scholarship?
Yes. You should be enrolled with an Australian University in either a technical or business-related degree program. You should have completed at least one full semester with a minimum of a credit average on your academic transcript.
Can I apply for a WIL Scholarship if I have graduated?
If you are intending to enrol in a post-graduate study program with an Australian university, then you can apply for a WIL scholarship. Please be aware, that you cannot be awarded a WIL scholarship unless you are in an enrolled education program with an Australian university.
What happens at the end of the WIL scholarship?
Most host organisations have robust graduate programs. Their graduate programs are designed to select students from their WIL placements. A 2011 ACS Foundation survey found that 79% of WIL placement students received graduate employment offers from their host organisation.
Should I wait until I graduate to look for work?
As soon as you start tertiary studies, you should consider that you career has already started. Employees are increasingly hiring their graduates from those who have completed internships with them. To give yourself the best chance at the best jobs, you should ensure you complete an internship or scholarship while you are at university.
What is the difference between an internship and a WIL scholarship?
An internship is a general term for a work-based experience while a student is studying at university. An internship placement is often completed during a university's vacation period. A WIL scholarship is like an internship, but it often runs in parallel with the university semester. A WIL scholarship may span both the university vacation and run concurrently with a university semester.
Do I need to defer my studies to accept a WIL scholarship?
It depends on the scholarship you are applying for. Some WIL scholarship placements are longer than others. It is your choice if you want to take a full study load, part-time study load or defer your studies for the semester in which you complete your WIL scholarship.
What can I expect through the application process?
An ACS Foundation team member will assess your application within a week of receiving it. The application will take 1-2 weeks to be assessed by ACS Foundation and will then be sent to the host organisation. If you are successful, ACS Foundation will organise an interview between yourself and the company representative. The ACS Foundation will organise contracts and manage your payments throughout your placement or employment.
Because of the large volume of internships we facilitate, we have applications intakes that are open year round. However peak intake periods are February and August each year. Students should contact the ACS Foundation regarding an internship 6 months prior to intending to start an internship. Our placement roles vary from Data Analyst to Software Developer to Marketing Support. Host companies are looking for students who show dedication teamwork and good communication skills.
Specific criteria apply for each role on our website. Some roles are limited to those that have permanent residency and some are open to student and graduate visa holders. Regardless, you should have a minimum of a credit average and applicants can expect an initial phone interview with the ACS Foundation, with the possibility of a face to face interview with the host company.
Placements vary from part time to full time and from 3 months to 12 months in duration. Placements are located around Australia – especially in Sydney, Melbourne and Perth. The nature of the work experience is designed to will be relevant to technology and business related studies and provide as much academic credit as possible.
The Information Communication and Technology (ICT) Industry is broad. No matter where you want to take your career, an internship is the perfect starting point to explore your options. The ACS Foundation is well positioned to help introduce you to a variety of tech-related career opportunities.