AECOM Graduate Programs & Internships
We are a team of over 56,000 specialists working across 7 continents to deliver some of the world's most influential and transformational infrastructure projects.
Together, across our regional communities and thriving metropolitan centres, we deliver a better world.
Whether we're delivering city-shaping infrastructure or enabling clean and stable water supply to far-flung places many of us may never visit, our work makes a difference.
On every project and f…
View more
We are a team of over 56,000 specialists working across 7 continents to deliver some of the world's most influential and transformational infrastructure projects.
Together, across our regional communities and thriving metropolitan centres, we deliver a better world.
Whether we're delivering city-shaping infrastructure or enabling clean and stable water supply to far-flung places many of us may never visit, our work makes a difference.
On every project and for every client, our talented teams pride themselves on big ideas, positive change, and on leaving lasting legacies that build communities.
We pride ourselves on our commitment to client service and excellence in project delivery. Graduates – with their fresh thinking and passion for reimagining what's possible – are critical to our success.
AECOM has the people, technology and vision to create smart solutions for our clients' challenges.
It's one thing to imagine a better world, AECOM was built to deliver it.
Our clients count on us to think without limits. By harnessing the power of digital technology and innovation and connecting our technical experts and visionaries around the world, we deliver tailored solutions and transformative outcomes for our clients and the communities they serve.
Why AECOM?
We provide a challenging environment with exceptional career opportunities.
You'll play a part in finding innovative solutions to some of the world's most complex – and important – challenges. With our talented team of architects, engineers, designers, planners, scientists, construction and management professionals, we're building a bright future. The difference we help our clients make is felt in every region of the world. We have the people, technology, and vision to deliver what others can only imagine.
Our teams are made of diverse individuals who work collaboratively to deliver a better world.
Flexible Workplace
At AECOM, we understand the importance of flexibility and work life balance. Whilst not all roles can be worked from home, those that can be are given the opportunity to discuss flexible working arrangements with their manager.
How you can Give Back
We make a conscious effort to give back to the community. As an employee at AECOM you will have the opportunity to give back as well!
Volunteer
Take advantage of your annual day of Volunteer Leave and give your time to a cause close to your heart.
Key partner programs
Volunteer your time, expertise or funds to one of our key partner organisations
AECOM has partnered with The Smith Family since 2017. The Smith Family provides support for children from disadvantaged situations to obtain a positive and supported education (from pre-school through to University) to get the most out of their education, so they can create better futures for themselves.
We partner with The Smith Family (and their affiliates in New Zealand) to provide both sponsoring, mentoring and work placement opportunities, tailored for education and careers in STEM subjects.
Payroll donation
Make a one-off contribution or donate regularly. It's quick, easy and tax free.
Paupiyala Tjarutja Aboriginal Corporation (PTAC) Pro bono
Use your technical skills for good and support a pro-bono project.
Tjuntjuntjara is a remote Aboriginal Community 660 kilometres north east of Kalgoorlie and is home to the Pila Nguru, the Traditional Owners of the Spinifex Native Title Determination Area in the Great Victoria Desert.
AECOM provided a Sustainable Land Use Plan to the Community for developing as a foundation for future development of the community infrastructure and facilities. It will also form a point of reference for future funding applications, so that they can be tied back to an overall plan for development. The pro bono project was facilitated by Engineers Without Borders.
The ANZ Give Back platform provides easy access to set up payroll giving, volunteering or fundraising.
After years of study, you're looking to launch your career with a company that supports your ongoing development and makes the world a better place.
Our Growing Professional Skills (GPS) graduate program is designed to help you bridge the gap between formal education and the workplace. The program is spread across two years, drawing on a range of personal development activities, exposure to other graduates and business leaders, and a range of topics designed to grow your business and professional skills, so you become Business Ready.
Our graduate program will allow you to work on exciting projects, develop your skills and expand your network.
Alice Thurgood – Senior Environmental Scientist (previous AECOM Graduate)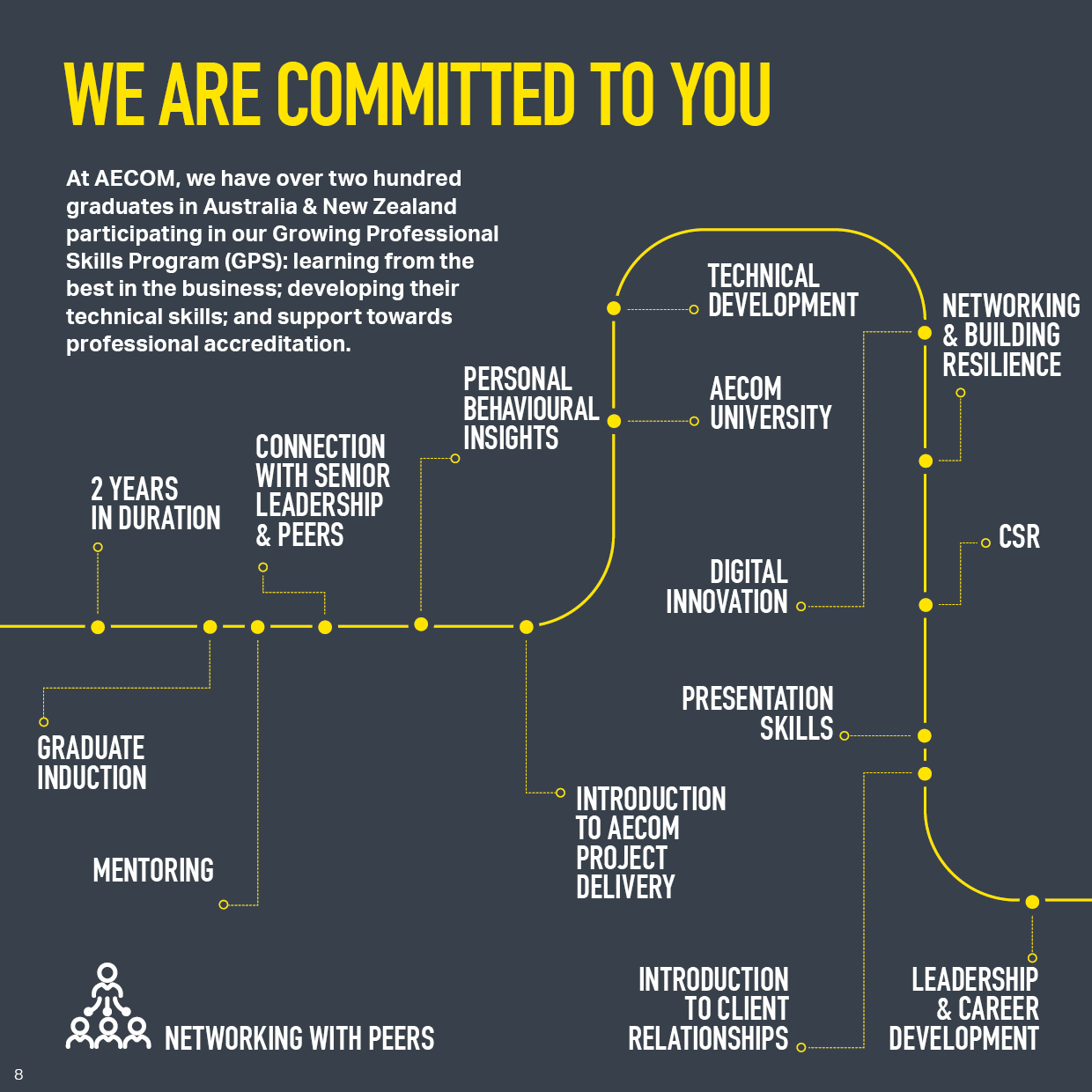 We are seeking applicants from a wide range of disciplines, including civil, electrical, environmental, geotechnical, mechanical, structural, building services and chemical engineering, as well as design, planning, and program and cost management fields.
As a graduate, you'll have the chance to work alongside industry leaders on iconic projects that help shape and connect our cities and communities.
Make Amazing Happen!
Applications open from 1st – 26th of March, 2021
Details at: https://aecom.com/content/australia-new-zealand-graduate-careers/how-to-apply-3/
Our Undergraduate Program
AECOM's Undergraduate Program will allow you to gain hands on experience working in your field of study. An undergraduate placement is the perfect way to get a taste of what your future could look like after university.
At AECOM, we are excited to welcome you, challenge you and watch you grow during your undergraduate placement with us.
We are seeking applicants from a wide range of disciplines in various locations across Australia and New Zealand.
We hire undergraduates from a variety of different disciplines, including (but not limited to);
Civil Engineering
Electrical Engineering
Environmental Engineering
Geotechnical Engineering
Mechanical Engineering
Structural Engineering
Environmental Science
Urban/transport/Environmental Planning
Project & Cost Management
Finance/Economics
Communications
Urban Design
Applied Mathematics
Landscape Architecture
Over approximately 12 weeks you will have the chance to work alongside industry leaders on iconic projects that help shape and connect our cities and communities. An undergraduate position at AECOM will give you a unique opportunity to learn about our industry and business as well as build connections with our employees.
Applications open between July and August.
For more information about AECOM's Australia and New Zealand Programs, please follow the below link: https://aecom.com/australia-new-zealand-graduate-careers/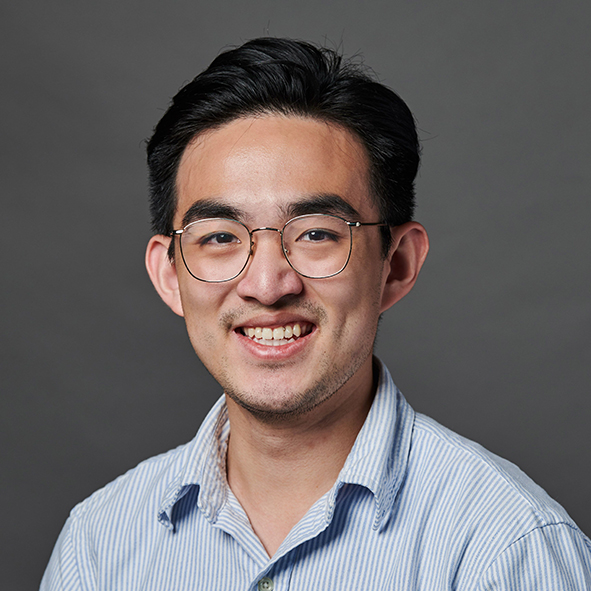 Jeff Zhou
Structural Engineer, Brisbane
As a structural engineer, your career prospects are endless. From skyscrapers and stadiums to cranes and conveyors, every facet of infrastructure in the world requires structural engineers.
Where did you grow up? What have been some memorable moments in your life?
After my parents immigrated from China, I was born in Brisbane and have lived there my whole life. I would have to say my most memorable experiences have included travelling. I've been to most countries in Asia, with China being one of my favourites. In fact, it was when I went to Shanghai and watched China's largest skyscraper (at the time) being built, that I really started to consider engineering as a career.
How did you get to your current job position?
I applied for AECOM's graduate program after hearing about it from an industry night at QUT. I was fortunate enough to be offered a structural engineering job and took it immediately. I've been with AECOM since January 2019, so six months.
How did you choose your specialisation?
Honestly, I chose structural engineering because of my love for Lego as a child. I just loved building whatever I wanted and this naturally branched out to various different structures. I don't think I could do anything else really.
What was your interview process like? What kind of questions were you asked?
AECOM's interview process was quite different from anything I'd experienced before. I remember thinking how cool it was that they started the process with a puzzle game, but in all, it wasn't as daunting an experience as I thought it would be. I thought they would ask more technical questions pertaining to each role, but the questions were more about getting to know you as a person.
What does your employer do?
AECOM helps people realise their dreams. They do it in a way that makes you feel involved at every step, developing and implementing solutions to the world's biggest challenges.
What are your areas of responsibility?
My areas of responsibility include designing structures that reflect a client's needs and wants.
Can you describe a typical work day? What was the last thing you worked on?
I start my work day at 7.30 am. My day is usually filled with a lot of design projects with meetings scattered in between. The last project I worked on was a steel structure to support a large magnet. One of the best things about working at AECOM are their flexible work hours. I'm able to start my day early and finish early, which allows plenty of time in the evening to go to the gym, play some video games and go to sleep at a reasonable hour.
What are the career prospects with your job?
As a structural engineer, your career prospects are endless. From skyscrapers and stadiums to cranes and conveyors, every facet of infrastructure in the world requires structural engineers. You never know where it might take you. What would your career be if you weren't doing what you're doing now? I don't know, maybe a doctor?
What do you love the most about your job? Which kind of task do you enjoy the most?
I love the fact everything I work on is different and I'm not funnelled into doing the same thing over again. I enjoy anything that requires collaboration, as its fascinating learning from others with different experiences.
What's the biggest limitation of your job? Do you bear a lot of responsibility? Do you have to work on the weekends? Are the stress levels high?
I don't really think there are any limitations to my job. If I feel something is limiting me, AECOM is the type of company that will ensure I get another opportunity. Of course I bear responsibility for the designs I produce, that's just the nature of the job, but I have never felt overwhelmed. I have not worked on weekends as AECOM really encourages a work-life balance, which is also why my stress levels are at zero.
Which three pieces of advice would you give to a current university student?
Network
Seek out opportunities
Have fun!
---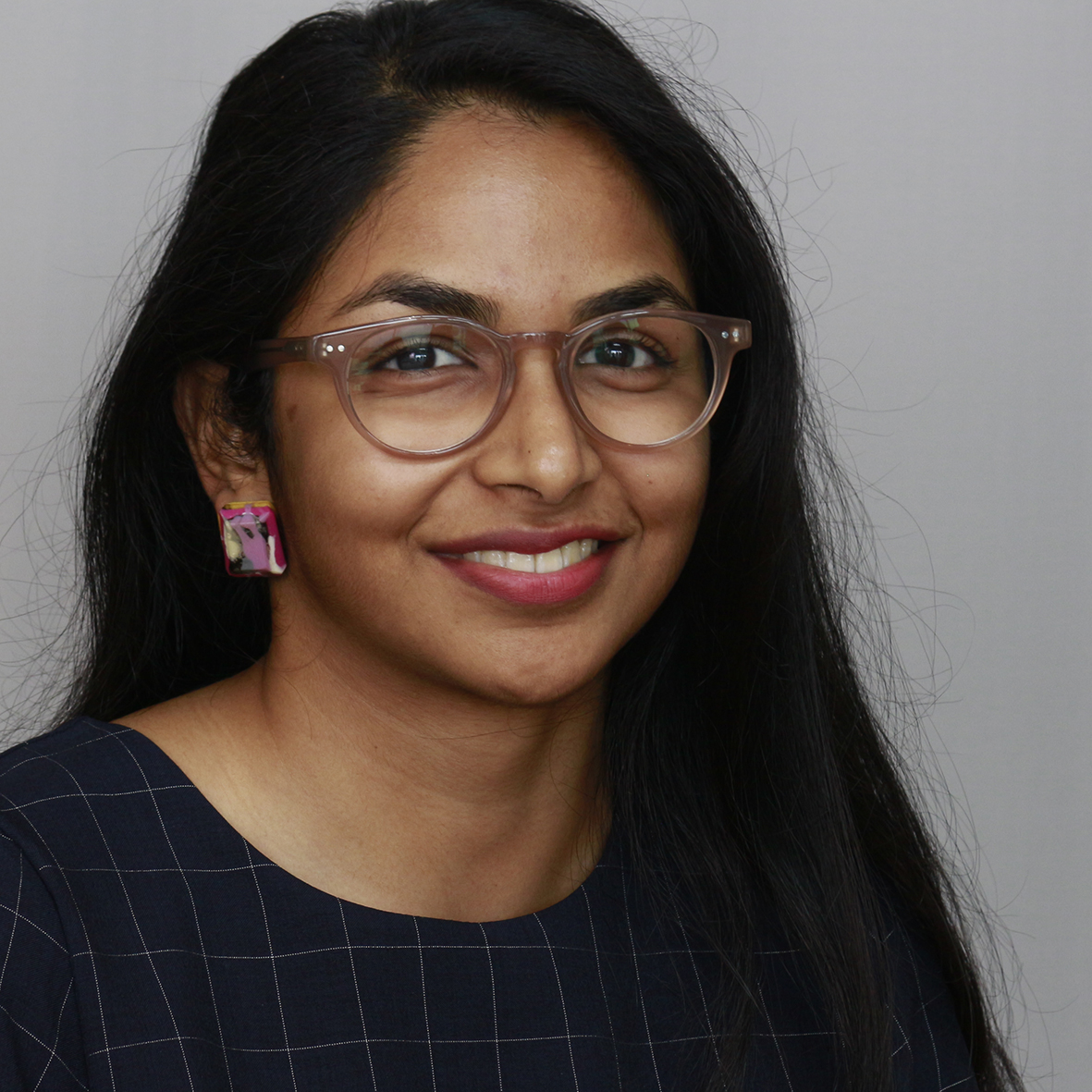 Kesh Preeyadarshanan
Civil Engineer, Brisbane
Engineering is a diverse and wide-ranging degree, so there's definitely something for everyone. Variety is the spice of life!
I've always enjoyed problem-solving and, given that I was enjoying studying maths and science in high school, I looked into engineering. I ended up graduating with a Bachelor of Engineering (Hons, Civil & Environmental) and a Bachelor of Science (Geographical).
Engineering is a diverse and wide-ranging degree, so there's definitely something for everyone. Variety is the spice of life!
During my work day, I use design software to create my designs, and I chat with colleagues from other disciplines to get their input into those project designs. Sometimes, I'll even be out on site witnessing proof rolls! Working in infrastructure is challenging and interesting work that ultimately benefits people in the local community and across the country.
AECOM at its core is about the people, and I enjoy coming in to work and having chats with people from a variety of backgrounds and career levels, about both work and life! There are so many people to learn from in the business. I love working in a team, so learning about other disciplines and how your design can interact and change with them is what I enjoy most. If you love team work and diverse projects, then you'd enjoy working here.
I've found the graduate and early professional culture at AECOM to be very welcoming and supportive. The Connect Committee puts on events for socialising, networking and helping us advance our careers. I get a kick out of events such as Corporate Games (doing 10-pin bowling, basketball and dragon boating with my AECOM colleagues) and the 10,000 steps a day challenge. I've made incredible friendships at AECOM, not just within my discipline of engineering, but with people from many different fields.
AECOM not only encourages, but also helps to facilitate volunteering opportunities by providing every employee with volunteer leave. This year, I used mine to help run 'Power of Engineering' workshops to encourage school-aged girls to consider pursuing a career in STEM subjects.
Through Connect, our early professional committee in the Brisbane office, I helped to bundle new socks, underwear and toiletries for homeless young people in Brisbane. Connect had held a drive in our office where AECOM employees donated these essential items. We then took the donated items to the Property Industry Foundation and Anglicare, who provide them to families in our local community who need them most.
This year, I'm working towards becoming chartered with Engineers Australia, and I hope to spend some time in a different Civil Infrastructure team to broaden my knowledge and learn about and appreciate different aspects of engineering.
Women in STEM Networking Event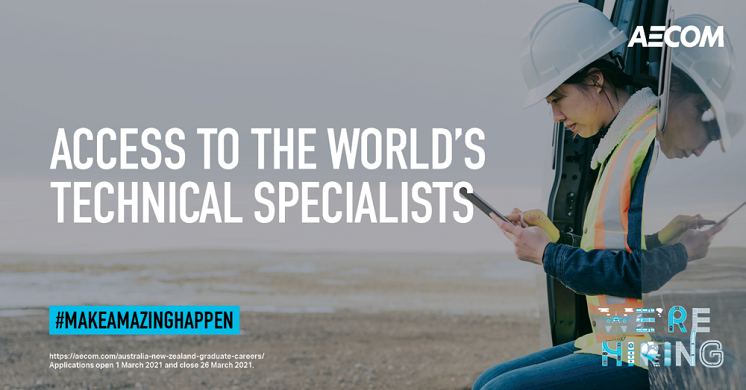 AECOM is excited to invite you to our annual Women in STEM Networking Event.
This event is a great opportunity for you to meet some of AECOM's top talent, hear from industry professionals and connect with a network of other like-minded women.
In this session we will provide you with some background information on AECOM and the opportunity to ask questions and network with our Panel.
This event will be ran virtually, however there is a specific event for each region.
Please see below for your regions registration link, all event details are listed on Eventbrite:
NSW & ACT: https://www.eventbrite.co.nz/e/aecoms-women-in-stem-virtual-panel-nsw-act-tickets-142839307213
VIC & SA: https://www.eventbrite.co.nz/e/aecoms-women-in-stem-virtual-panel-melbourne-tickets-142842719419
QLD: https://www.eventbrite.co.nz/e/aecoms-women-in-stem-virtual-panel-qld-tickets-141649967867
WA: https://www.eventbrite.co.nz/e/aecoms-women-in-stem-virtual-panel-perth-tickets-142841953127
At AECOM, we view Corporate Responsibility (CR) as an extension of our purpose: Built to deliver a better world. Our Corporate Responsibility mission is inspired by our employees, who make a positive and tangible impact in communities around the world. Our employees serve as the blueprint for delivering more than just the physical. They are the inspiration behind our dream for a better world.
To deliver access to safe and secure infrastructure to those who need it most, to create opportunity for the leaders of tomorrow and to protect our planet so that, together, we can realize our dream of a better world.
Supporting this mission is our commitment to three main pillars:
Opening Doors: We deliver access to safe and secure infrastructure so those who need it most have a place to call home and resources to thrive.
Creating Opportunity: We help develop the next generation of the world's problem solvers and ensure future leaders reflect the diversity of the world we live in.
Protecting Tomorrow: We leverage our expertise to lessen our impact on the planet to help communities prepare for the future.
Through these pillars, we focus on specific causes or issues that reflect our professional expertise and the passions of our people:
Clean water and sanitation, clean energy, public spaces, homelessness and housing for displaced people
Veterans employment and mentoring (in select markets), STEAM education and design thinking, vocational training/reskilling for adults, economic opportunity for women.
Environmental stewardship, green design and building, urbanisation, security and resiliency
For us, corporate responsibility reflects our core values and priorities. It's tantamount to good business—and being good citizens of the communities and the 150 countries where we live and work.
Equal opportunities programs

Gender Equality at AECOM
At AECOM, we believe diversity is good for business. As one of only 119 Australian businesses to be named by the Workplace Gender Equality Agency (WGEA) as an Employer of Choice for Gender Equality, we want to ensure both women and men receive the same opportunities to build their careers.
Our clients have also told us how important it is to do business with firms that are showing real leadership in addressing the issues of pay inequality and unconscious bias and we know that, if we want to remain an employer of choice and trusted client partner, demonstrating a commitment to discussing these issues and, more importantly, acting to address them, is essential.
Providing career support and networking opportunities for women across our business is a key focus area. Our mCircles network, for example, provides mentoring opportunities for women and a forum to discuss, explore and support. 
We are also focussing on long-term development opportunities such as promoting more women from within the organisation and hiring more women into leadership roles from outside our business.
---
mCircles Initiative
mCircles (mentoring circles) is a grassroots program with a goal of advancing diversity through group mentoring.
An mCircle is a forum to empower professional women to acquire skills and build networks to develop them for current and future roles. An mCircle provides a safe, confidential environment for women to share their career challenges and desires, and draw on resources to assist them to grow personally and professionally.
mCircles are truly what the members make of it. Some groups meet for development lunch sessions, whilst others turn mentoring sessions into workshops, allowing members to get hands-on experience with real projects.
---
Advocate Sponsorship Program
Last year we Recently AECOM launched the Advocate Sponsorship Program. This program is a 7-month targeted sponsorship program for our emerging female leaders. The purpose of the program is to provide an opportunity to emerging female leaders to network, build strategic alliances and explore opportunities that they may not have had access to previously.
The program matches 16 high-performing female future leaders with 16 members of the executive team and sees each educate the other about "a day in the life" in their position. The aim of the program is to create a diverse leadership team and develop & retain our key people.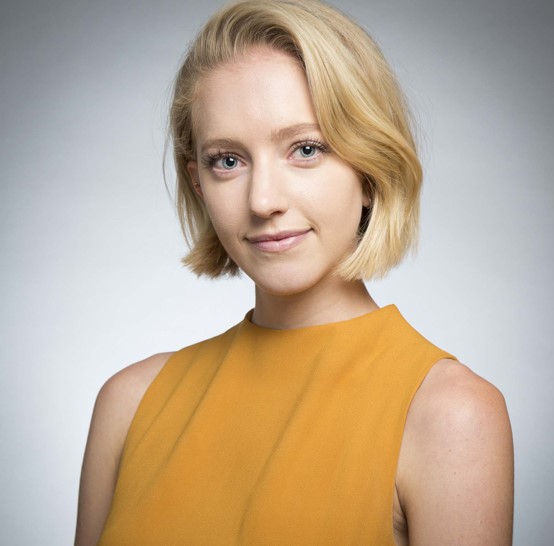 Hannah Tatam
Transport Advisory Engineer
Perth
Over the past three years with AECOM I have worked in the Highways team, the Drainage and Waterways team and the Transport Advisory team.
All teams have been very welcoming and assisted greatly with my transition from graduate to professional-level engineer.
Working in different teams has provided me with additional skills and improved my understanding of how different disciplines contribute to projects. This will be of value when undertaking future project management roles.
I have sought to continually acquire knowledge and skills from those around me. I believe there is always something to learn from others.
Something that I encourage all young professionals to do is actively seek out opportunities in different areas of the business.
Diversity

Equity, Diversity & Inclusion is central to AECOM's vision:
A world where infrastructure creates opportunity for everyone.
We are stronger, smarter and better because of our differences. Drawing from a wealth of diverse backgrounds and experiences unlocks innovation across our company and better enables us to understand our clients and each other.
We are committed to ensuring the voices of our people are included, heard and respected, and that AECOM is a safe place where our diverse talent thrives with equitable opportunities to grow and make lasting impacts in the communities in which we live and work. This is achieved by raising awareness, taking action and making a difference in the following focus areas:
| | |
| --- | --- |
| PEOPLE | We attract, retain and develop talent from different backgrounds, worldviews and ways of thinking by recruiting and retaining women, veterans, and talent from diverse races, ethnicities, identities and abilities, and advancing ED&I-focused learning and development opportunities. |
| CULTURE | We create inclusive, engaging and respectful work environments by defining and designing a more welcoming culture, engaging employee groups to drive change, and ensuring company policies, procedures and practices collectively uphold ED&I. |
| CAPABILITY | We deliver solutions that prioritize the social impact of equity, diversity and inclusion by ensuring our project teams reflect the diversity of the clients and communities we serve and including ED&I considerations into the projects we pursue and deliver. |
| MARKET | We leverage the diversity of our people to enrich communities and lead our industry by supporting NGOs through leadership, services, volunteerism and philanthropy, and engaging business partnerships that are varied and represent a range of people. |
Indigenous programs

Our Program
AECOM is committed to contributing towards Closing the Gap between Aboriginal and Torres Strait Islander peoples and other Australians in terms of life expectancy, health, education and employment.
Our Reconciliation Action Plan formalises our commitment to Aboriginal and Torres Strait Islander peoples. Under the RAP pillars of Opportunities, Respect and Relationships, our Plan sets our future directions of how we can increasingly make a positive difference: by strengthening existing and creating new relationships; respecting the special contribution of Aboriginal and Torres Strait Islander peoples to Australia; and working together to ensure all future generations have the same life opportunities as the broader Australian community.
We provide a comprehensive range of services for critical infrastructure in Aboriginal and Torres Strait Islander communities and want to build on these strengths. Some of our teams have incredible relationships and connections we would like to build on, while others have very limited awareness of the histories, cultures and lives of the First Nations peoples, which is something we seek to change.
Through the CareerTrackers Indigenous Internship Program, we are helping the next generation of Indigenous professionals develop their careers.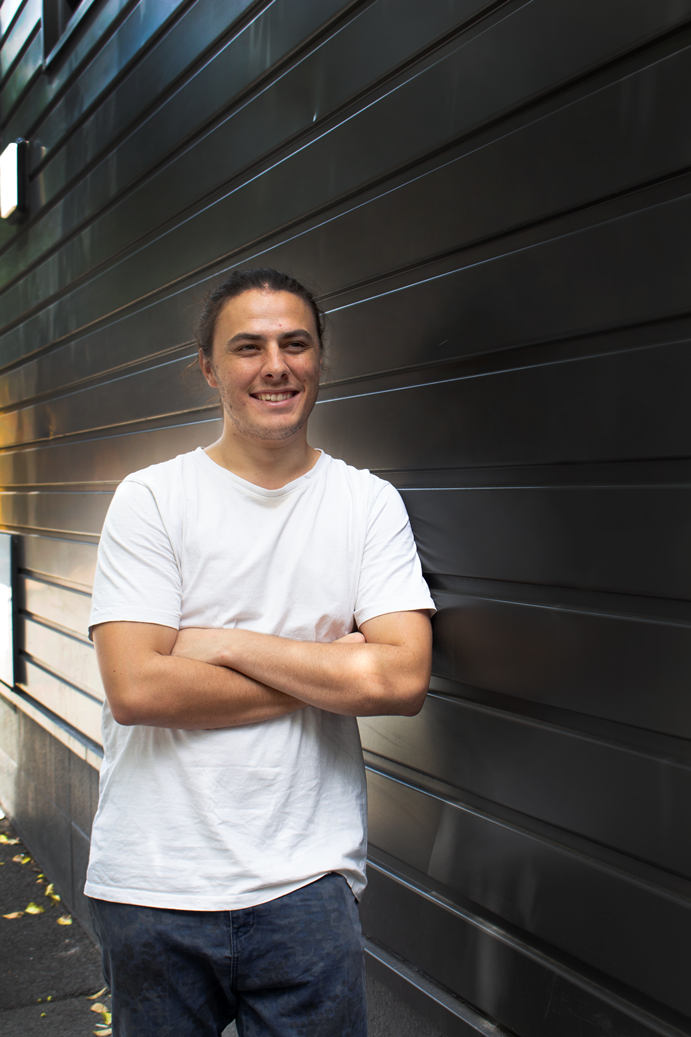 Jordan Bartlett
Electrical Engineer (Previous AECOM Undergraduate and Graduate)
"I joined AECOM through the CareerTrackers Indigenous Internship Program, a program which provides internship opportunities for Indigenous University Students. My student advisor through the program matched me with AECOM and I progressed to an interview. I participated in training and development for my professional skills through CareerTrackers to help secure my position at AECOM, and then completed my interview and was given the opportunity to join the AECOM team as an Undergraduate Engineer.
My job is a great opportunity for me to learn and gain experience in the field of engineering. It gives me the chance to work in a world renowned company and on large scale projects. I have gained so much experience and knowledge in my time at AECOM over my internship and its incredible considering I've only just finished my first year of university."