Allens Graduate Programs & Internships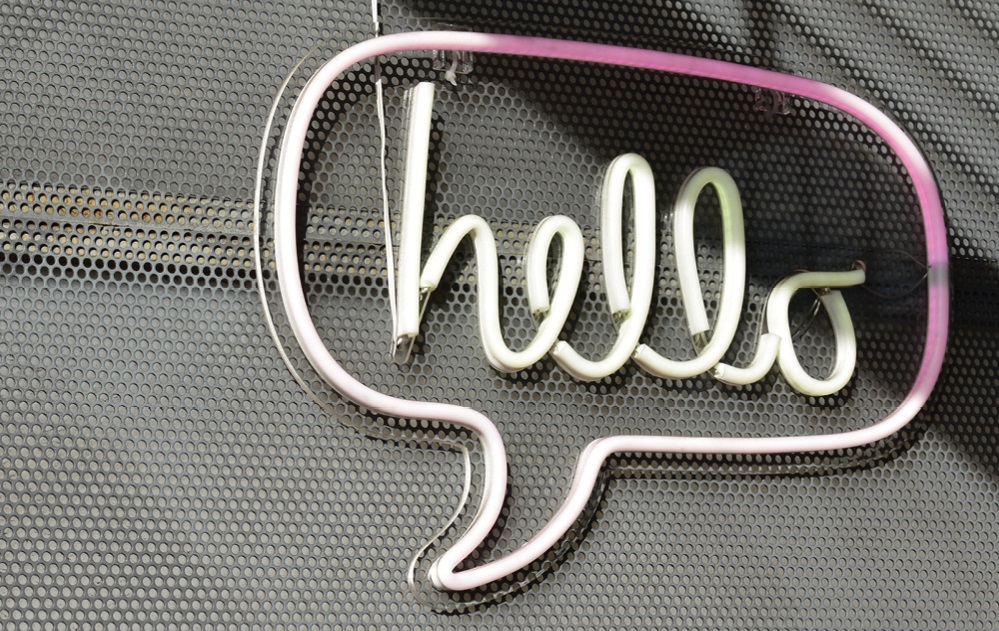 We are one of the largest law firms in Australasia, and we will turn 200 years old in 2022. Allens has approximately 757 legal staff including around 135 partners working in the region.
Allens specialises in handling complex and difficult transactions that require exceptional legal, negotiation and project management skills.
View more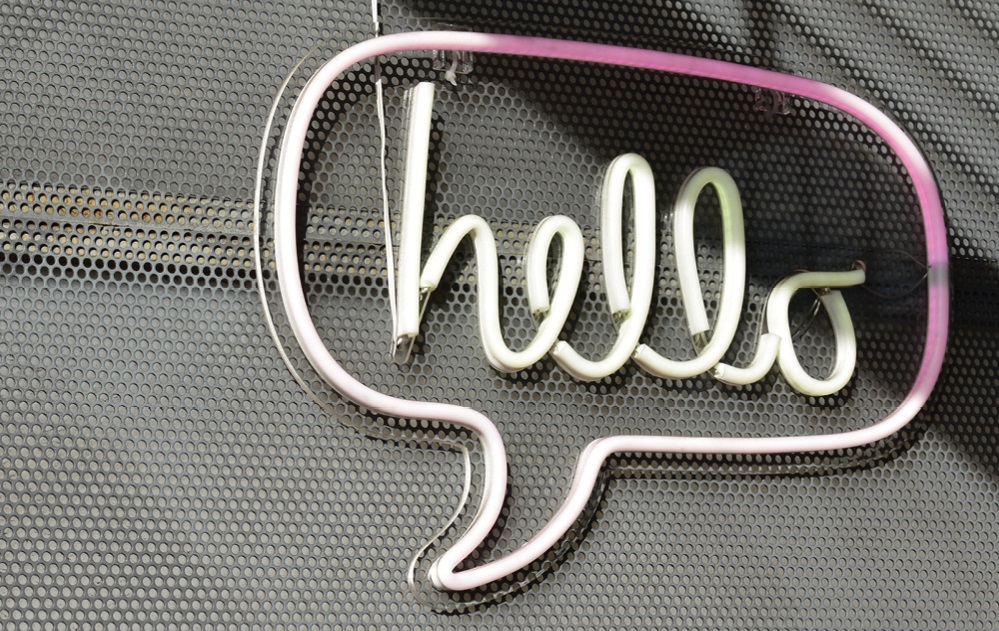 We are one of the largest law firms in Australasia, and we will turn 200 years old in 2022. Allens has approximately 757 legal staff including around 135 partners working in the region.
Allens specialises in handling complex and difficult transactions that require exceptional legal, negotiation and project management skills.
Allens has some of the world's longest ongoing client relationships, stretching back almost 200 years. We work with many of the world's leading organisations - including 55 of the world's top 100 companies and more than 75 of Australia's top 100 companies.
Our alliance with Linklaters gives our people enormous opportunities to accelerate their careers within a global network.
For our clients, the alliance means access to strong teams in 39 offices across 28 countries. Our global teams act as one, sharing their knowledge, best-practice approaches and talents to help solve our clients' most complex problems, seamlessly.
For our people, the alliance means:
Opportunities to work on global deals with market leading lawyers.
Opportunities to work on multi-jurisdictional matters with a broader range of clients.
Access to Linklaters job opportunities globally.
International assignment opportunities (short and long term).
Shaping the future is in our DNA – whether it's helping our clients see around corners and take advantage of new opportunities; fostering growth and opportunity so our people can thrive, make a difference and be their very best; or contributing to the development of sustainable, diverse, equitable and just communities where everyone is recognised and included.
Continuing to shape the future means committing to a truly purpose-led culture, built on values that reflect who we are, where we've come from and who we want to be.
Our firm values are:
Driven by excellence – everything we do, from delivering client work to interacting with one another, is done to the highest possible standards of quality and integrity. We strive to both do the best and be the best.
Eyes on the horizon – we look to the future and see the big picture, spotting new challenges and opportunities, helping our clients and ourselves prepare for what's to come.
In it together – greatness is a team sport, and it's baked into how we operate. We are at our best when we work together. We all participate not spectate, share our views and get involved in every aspect of the firm. Whether we're working in multi-disciplinary teams with our colleagues, or partnering with our clients, every challenge is something in which we are all invested.
Courageous and creative – we are bold and challenge the status quo. We aren't afraid to experiment. We solve the problems others can't because we are willing to look at things from new angles and challenge conventional thinking. We know that integrity sometimes takes courage.
Fostering greatness – we build each other up. We take pride in, and celebrate, the diversity of our team. We treat each other with respect and honesty. We work to make ourselves and each other the best we can be.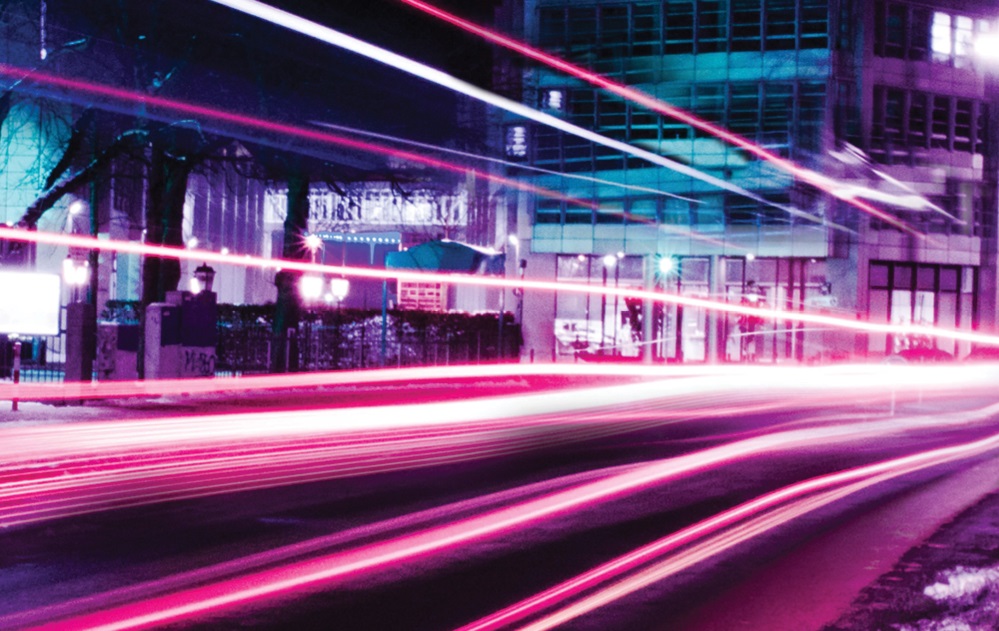 As a Graduate at Allens, you'll complete two 12 month rotations in different practice areas. We don't work in silos, so you won't be limited to working with only one partner or by your practice areas. There's no substitute for the depth of insight that comes from working with different teams.
You'll work on complex transactions with leading organisations. And, you'll have the opportunity to apply for a client or international secondment to London or Asia via our Linklaters alliance.
During our graduate program, you'll learn from some of the sharpest legal minds in Australia. We'll work with you to build a strong foundation of skills and develop the agility needed to become an excellent lawyer and thrive in our ever changing world.
You'll engage with our Allens Academy, which means you'll benefit from a range of personalised tools and training to unlock your potential, including:
The Graduate Diploma in Legal Practice program
Practical legal seminars during our Cornerstone program
Online learning portal
Personalised induction program
On the job training
Ongoing supervision, coaching and mentoring
During your graduate program you'll be in control of your own learning and you'll have the flexibility to drive your career with support from your development supervisor and performance coach. We encourage our graduates to pursue their interests and we support our people so they can succeed with us and in their future endeavours.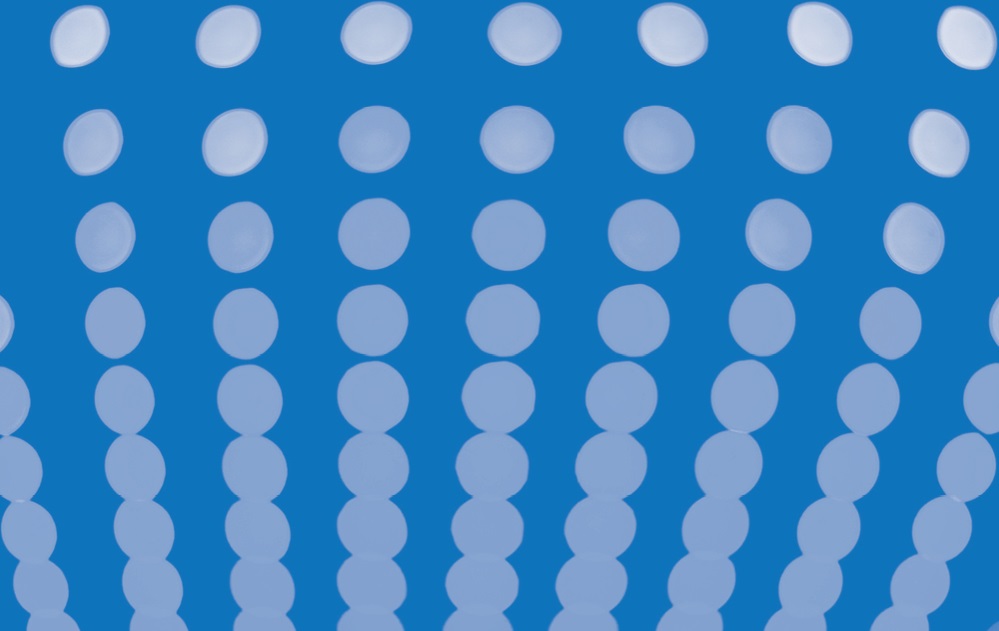 Financial benefits
Salary sacrifice
Salary continuance insurance
Lawyer and Senior Manager incentive plan
Novated lease options
Employee referral rewards
Discounted products and services
Discounted health and travel insurance
Charity Matched Funding Program
Health and wellbeing
Gym membership
Subsidised sporting events
Flu vaccinations
Skin checks
Employee Assistance Program
Emergency childcare
Priority access to childcare
Flexibility and leave
Flexible leave options
Best practice parental leave support for all carers
Top-down support for workplace flexibility
Purchased annual leave
Hybrid working options
Career development
Learning and development programs
Secondment opportunities including:

Client secondments
Overseas secondments via Linklaters

Membership of professional organisations
Study leave and support
Promotion conferences to equip you with skills for your next career milestone
Career deal including our market leading career model
For our graduate lawyers:

18-week in-house Graduate Diploma of Legal Practice program
12-month rotation program to Linklaters London, Hong Kong and Singapore
Committees and interest groups
Allens ALLin (LGBTI)
Reconciliation Action Plan (RAP) Committee
Philanthropy Committee
Sports and Wellbeing Committee
Pro Bono Committee
Cultural Awareness Network (CAN)
Footprint Committee
Parents and carers
We offer support for working parents and those with caring responsibilities. Working parents have access to:

Transition coaching
Subsidised childcare
On demand 'emergency' childcare

We also provide support for those with other caring responsibilities and offer generous leave provisions.
Volunteering
We're committed to pro bono, charity and community activities. You'll be encouraged to take part in our programs.
Secondments
Our size and success mean we can offer exceptional choice as you develop your career. Stay flexible and you can take up secondments abroad, via our Linklaters alliance, or with clients.
Join our graduate program and embark on a journey of lifelong professional development.
As a Graduate at Allens, you'll complete two 12 month rotations in different practice areas. We don't work in silos, so you won't be limited to working with only one Partner or by your practice areas. There's no substitute for the depth of insight that comes from working with different teams. You'll work on complex transactions with leading organisations. And, you'll have the opportunity to apply for a client or international secondment to London or Asia via our Linklaters alliance.
Most of our graduate positions are filled through our clerkship programs, but when we do have a need for additional graduates, we will recruit graduates directly. Applications are welcomed from final year undergraduates and recent graduates.
Our graduate program is run in each Australian office, starting in February for two years.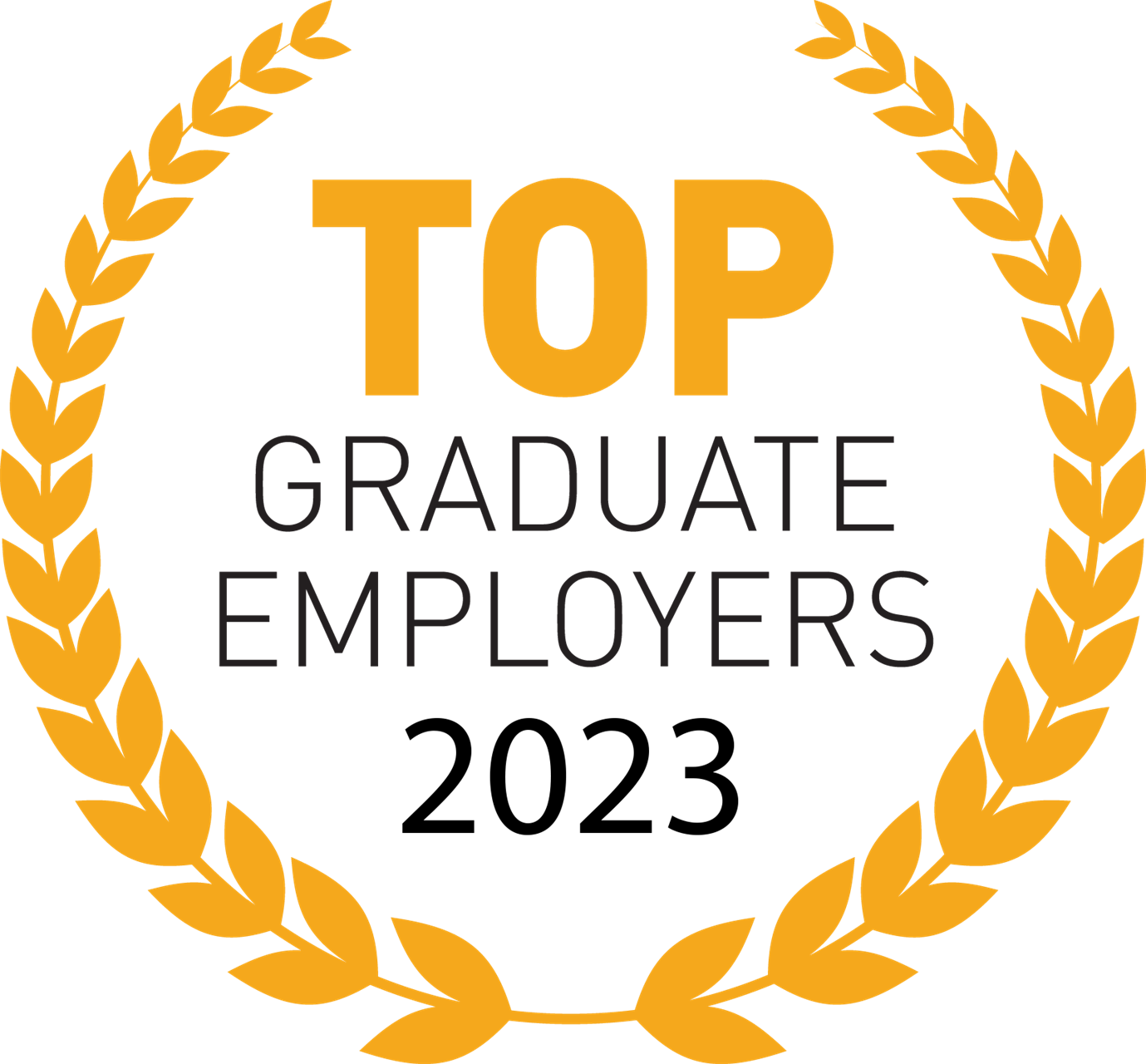 It takes determination, energy and talent to make it to the top of the legal profession. We'll give you access to the best training and support to help you get there.
At Allens, there will be ongoing opportunities to make an impact and drive your career. It's up to you to make the most of them.
Here's what a typical career path looks like:
Clerkship – For a head start in your career, apply for a clerkship and experience first‑hand the type of work you could do as a lawyer with us. Our clerkship program is a stepping stone to bigger things. Many clerks go on to become graduates with us.
Graduate program - Join our graduate program and embark on a journey of lifelong professional development. As a Graduate, you'll complete two 12‑month rotations in different practice areas. We'll work with you to build a strong foundation of skills and develop the agility needed to become an excellent lawyer and thrive in our ever‑changing world.
Associate - After completing the graduate program, you'll specialise in an area of law that excites you. As an Associate, you'll take every opportunity to deepen your legal knowledge, develop your commercial acumen, grow your business development skills and focus on your specialist area.
Senior Associate - Once you've demonstrated significant technical expertise, leadership qualities and the ability to operate at a senior level, the next step is a promotion to Senior Associate. You will be an expert in your specialist area, able to apply deep understanding and strategic thinking. You'll proactively support and develop your team while driving your own career growth.
Managing Associate - The Managing Associate role is designed to accelerate the development of our senior lawyers towards partnership. As a Managing Associate, you'll be more engaged in the business, contributing to firm‑wide strategies and initiatives.
Partner - The role of Partner recognises exceptional leadership across client relationships and people management as well as specialist expertise. You will be a trusted advisor to a portfolio of clients, advising them on their most challenging and complex business and legal issues.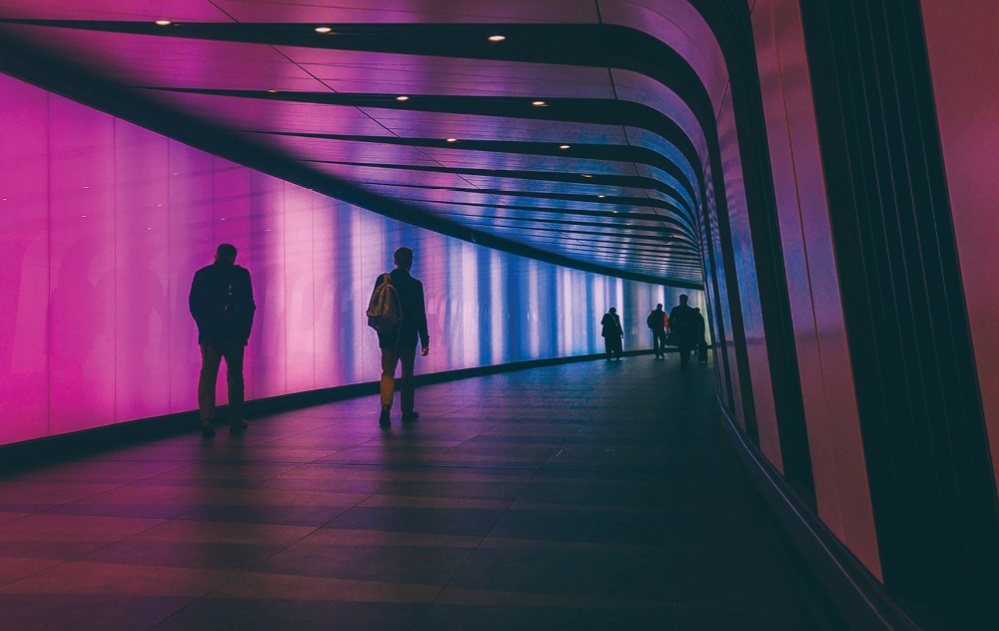 Every career journey is different. At Allens we know that successful and enjoyable careers come through your focus and commitment to being the best you can be, in an environment where you are supported and encouraged, and have clarity on key processes and decisions. Our two-way deal is a key part in achieving this; our deal asks you to take the lead for your career, with us providing the coaching and support to help you meet your goals and aspirations.
We want you to tell us about what's important to you – whether that be about your career aspirations, the types of matters you want to get involved in, or communicating what your priorities are at home. You'll play a key role in your development through seeking out opportunities that will stretch and challenge you – that may be technical legal matters, building your business development skills or helping with our graduate recruitment – as well as asking for feedback that you will be able to implement with our support.
In return, we'll develop your skills through on-the-job learning, providing stretch opportunities that align to your goals. You'll work on challenging matters with multiple partners, getting to know our clients and their business. This will be supplemented with formal development opportunities, including training programs and secondments, as well as regular, open and honest feedback. We're committed to coaching you through your career milestones and working with you to enjoy a successful and rewarding career at Allens.
For a head start in your career, apply for a clerkship at Allens.
You'll work with some of the most experienced lawyers in Australia and experience first hand the type of work you could do as a lawyer with us. You'll get to work as part of a team on real matters for our clients. If you're driven, make the most of the opportunity and get to know our people, you'll thrive during a clerkship with us. Your performance coach and buddy will be there to support you and help you grow. Our clerkship program is a stepping stone to bigger things; many clerks go on to become graduates with us.
Applications are welcomed from penultimate year law students and open in line with law society guidelines (typically mid-year).
Dive In:
Dive In is an introductory program that helps to equip you with some of the skills required to apply for a clerkship, paralegal position or internship. You'll get a glimpse into life in commercial law at a top tier firm. You'll also get insight into the type of work you can expect, details about our business and areas of practice, plus practical tips for preparing for work in the early stages of your career.
Applications are welcomed from second to third year undergraduate law students or first year Juris Doctor students.
Upon successful completion of our program, you'll then be part of our Dive In alumni, so will be invited back to the firm in your penultimate year, ahead of applying for clerkship. You'll get some more specific guidance on navigating your way through the recruitment process, which will help set you up for success when applying.
Indigenous Internship:
Our Indigenous Legal Internship program is designed to give Aboriginal and Torres Strait Islander law students exposure to a commercial legal environment and the opportunity to explore the practice areas we specialise in. You'll work alongside experienced lawyers and gain new insights, learning and development opportunities.
Applications are welcomed from law students in their second year or above, who identify as Aboriginal and/or Torres Strait Islander.
Dana Harding 2018 Law Graduate
Mergers & Acquisitions and Capital Markets (MAC)
I joined Allens as a graduate in 2018 after clerking in June 2017, and am now in my second year at the firm. As a grad, I rotated through the Tax team, and I am now in the Mergers & Acquisitions and Capital Markets (MAC) team. Before starting at Allens, I completed a Bachelor of Science/Bachelor of Laws (Hons) at Deakin University.
One of the wonderful things about my job is the variety of work that comes across my desk. Since joining Allens, I've worked on a range of matters, from ATO audits, to board remuneration reviews and charity incorporations. I've also had the opportunity to work with, and learn from, exceptional lawyers and resident experts within the firm.
Something that surprised me about Allens was its laid-back nature. When I first started in Tax, I aimed to get to the office at 9am, but as I got to know my team, I realised it wasn't expected that I arrive at a certain time, as long as I was able to complete my work. Additionally, people dressed far more casually than I was expecting – ties are few and far between on a normal day in the office!
I was heavily involved in extracurriculars while at uni, and I was concerned this would stop upon my starting full-time work. But there are plenty of opportunities to get involved in pro bono or firm committees at Allens! I currently sit on the Food & Wine and Sports & Wellbeing committees. I found joining a committee to be a great way to meet other people in the firm and get to experience its social side!
If you are thinking about applying to Allens, and are in your penultimate year – do it! The firm recruits the majority of its graduates through its clerkship program, and it gives students fantastic exposure to our firm and the kinds of work we do. When writing your application, focus on your experiences (whether legal or non-legal) and articulate the skills that you have developed from them. It's easy to be critical and self-select out of the process, but Allens wants to hire diverse, well-rounded people, and there is no single deciding factor in a successful application. All you need to do is put your best foot forward and tell us about you!
When you receive an interview offer, you will be connected with a junior Allens lawyer, who will be your buddy through the clerkship process. The Allens interview is very conversational; your interviewers will want to know more about you, your skills and your interests. Along with the cocktail night, the interview is a great way for you to get a sense of whether Allens is the right fit for you, so don't be afraid to ask questions! Once a student has completed a clerkship, they are eligible to be considered for a graduate position with the firm.
To learn more about the graduate experience at Allens, watch the 2 videos listed below.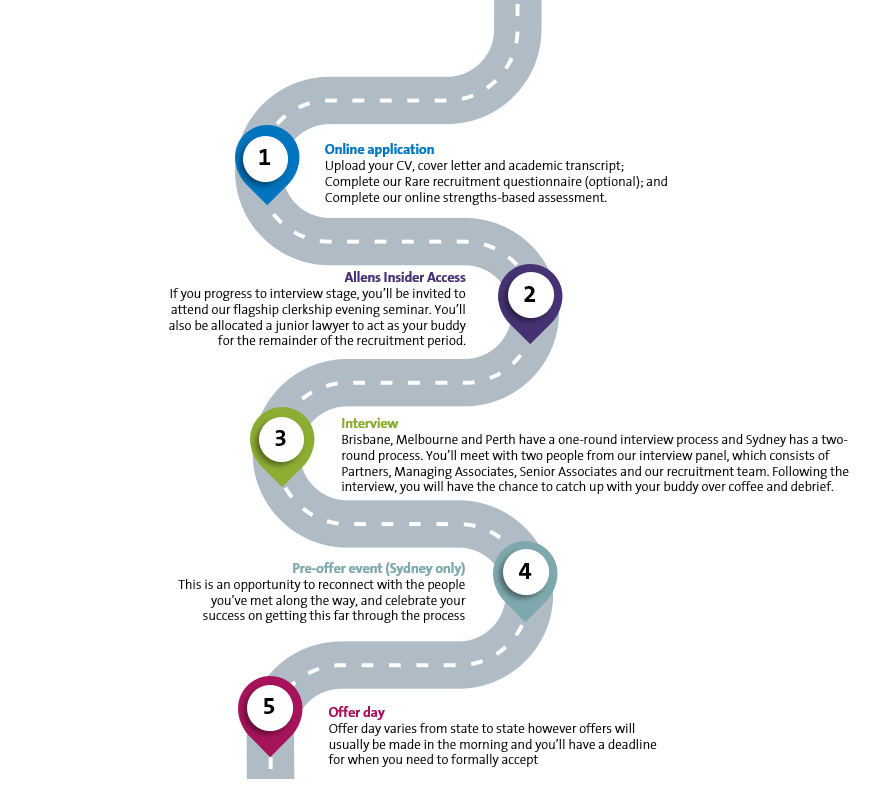 Allens' clerkship recruitment process
Just starting your law degree and want to know more about the journey ahead? In your penultimate or final year and applying for clerkships? Then read on for a guide of the Allens recruitment process, as well as some insider tips and tricks from our Early Careers team!
1. Online application
After you have done your research and decided that you want to apply for a clerkship at Allens, the first step is submitting your online application. We'll ask you to upload your CV, cover letter and academic transcript. 
You will also then have the option to complete the Rare recruitment questionnaire. Rare is a contextual recruitment tool that draws on your educational, socioeconomic and personal information that you provide us with. This enables us to better understand your achievements in the context of your personal circumstances, beyond what we may see on your CV. Rare is our way of equalising the playing field for everyone entering the legal profession. We don't expect or want everyone to look and be the same, and we want to hear your story.
The next step is completing our online strengths-based assessment. The assessment provides an insight into the work we do and a taste for what working at Allens is like, while giving us an additional data point during the screening process. The assessment is designed to give you a realistic job preview – we won't ask you about shapes or numbers! It's not timed either, so you can stop and start as needed. 
Early Careers hack: we want to debunk the myth that you need legal experience to get a clerkship offer, because it's not true. We see strong applications from students all the time who have only ever worked in hospitality or retail but have clearly demonstrated skills and attributes that we look for. Focus on framing up those transferrable skills and experience. Also, proofread…proofread…proofread! Attention to detail is a critical skill we look for in our lawyers.
2. Interview
If your application progresses to the next stage, you'll be invited to an interview and our flagship event: 'Insider Access'. This is a great opportunity to learn more about Allens before your interview, and to form connections with our people. You will also be paired up with a junior lawyer as a 'buddy' to help you navigate the process, get a feel for our culture and ask any questions before your interview. The interview is a chance for us to get to know each other better; we will want to hear about your university and work experiences, extracurricular involvement, career aspirations and interest in Allens.
Brisbane, Melbourne and Perth have a one-round interview process. Sydney has two interviews, as they have only one 10-week clerkship. In your interview(s), you'll meet with two people from our interview panel – comprising Partners, Managing Associates, Senior Associates and our recruitment team. Following the interview, you will have a 'buddy coffee' to catch up with your buddy and debrief on your interview. In Sydney, there is also one final cocktail event where you can reconnect with the people you've met along the way, and also celebrate your success on getting this far through the process. 
Early Careers hack: the interview process is just as much about you getting to know us, so come prepared with some thoughtful questions (ie something you wouldn't be able to find out on our website). Not only do interviewers find it engaging but you will also be better equipped to know if Allens is a good fit for you, too. 
3. Clerkship offer day
After interviews comes clerkship offer day! On this day, you'll learn the outcome of your application and interview. Offer day can be a melting pot of nerves, excitement, disappointment and deliberation (from both the candidates and the Early Careers team!). Usually, offers will be made in the morning and you'll have a deadline by when you'll need to formally accept. This varies from state to state, so make sure you are clear as to when this is – we'll make sure we keep you well informed on next steps and important dates throughout the process. If you do receive a clerkship offer, you are on track to gaining some amazing experiences as to what life is like as a commercial lawyer at Allens! 
Early Careers hack: if you have interviewed at multiple firms, you may be fortunate enough to receive multiple offers. If this is the case, make sure you have established your top preferences and be willing to be flexible as to which intake you will clerk in. On the other hand, if you are unsuccessful in receiving an offer, try not to be too disheartened and stay in touch with the firm – you never know what the future holds. 
4. Graduate offers
After you have completed a clerkship, you are eligible to be considered for a graduate offer. While you'll need to express an interest in our Graduate Program following your clerkship, you do not need to formally apply for a graduate role. All Allens offices adhere to the relevant Law Society guidelines, so make sure you mark your calendar for offer day! Our graduate program runs for two years and comprises two 12-month rotations, giving you in-depth experience working in different practice groups before 'settling' in your third year at the firm. In each practice group you will have a 'performance coach' (typically a Partner) and a 'buddy' (typically a second-year graduate) to guide your development and support you throughout your career journey. Along the way, the firm will also support you in completing your Graduate Diploma of Legal Practice, as well as providing you with learning and development opportunities and resources, so you can continue to develop your legal, technical and business skills.
We also recognise that settling into a new job can be challenging and Allens takes the health and wellbeing of our people seriously. To support your wellbeing, we have a framework that consists of four key focus areas: mind, body, culture and connection. This framework means caring for your wellbeing is at the centre of our policies and practices; we want everybody to feel that their workplace is a safe place and they can bring their whole self to Allens.
Early Careers hack: on offer day, try to make sure you are available to take calls (if possible) and have somewhere quiet to talk. Make sure you also know where you would most like to end up working as a graduate (should you receive multiple offers) and why you want to accept that offer over others. Often firms will ask where you accepted and why – it's handy to be prepared to answer that, should you feel comfortable doing so.
Stay in touch
We hope the above provides you with an insight into one of the pathways from student to clerk to Allens Graduate. If you have any questions or would like to get in touch, please don't hesitate to reach out to [email protected]. Keep an eye on our Graduates - Allens page for upcoming opportunities and further information. Good luck! 
Diversity & Inclusion

Allens sees enormous strength in the unique backgrounds and life experiences people bring to the firm.
Harnessing the many talents of their people helps Allens connect with clients, solve complex problems, innovate and attract more great people.
Allens people may have many different stories, but they stand side-by-side in delivering exceptional outcomes for their clients and communities.
Allens' inclusion and diversity strategy focuses on driving inclusive behaviour, transforming practices and structures, and building 'hearts and minds' commitment across a range of pillars, including gender, parents and carers, LGBTQ+, cultural and social diversity, and flexible work.
LGBTIQ+

Allens established ALLin, its network for LGBTQ+ identifying partners, employees and their allies, in 2011.
ALLin provides opportunities for members to build relationships with each other, our clients and the wider community through events, network meetings and pro bono legal assistance on matters of interest to the LGBTQ+ community.
Allens was the first law firm to become a member of Pride in Diversity, Australia's not-for-profit workplace program designed to foster LGBTQ+ inclusion. Allens is currently a bronze employer in the Australian Workplace Equality Index (AWEI).
In recent years, Allens has assisted LGBTQ+ asylum seekers with their claims and supported local and international not-for-profits in their advocacy on transgender rights and expunging historical homosexual criminal convictions.
All Allens policies are inclusive of LGBTQ+ employees and their families. Allens parental leave policy is specifically inclusive of same-sex partners and families, adoption, surrogacy, foster care and long-term kinship care.
Allens has a trans and gender diverse policy to support any employee wishing to affirm their gender
Gender Equality

Allens is building a culture of genuine inclusion to support the success of women in the firm.
With 33% female partners and more than 50% female legal professionals, they are well on their way to achieving their goal of at least 35% female partners by 2022.
Allens has been recognised by the Workplace Gender Equality Agency (WGEA) as an Employer of Choice for Gender Equality for the past 15 years, reflecting their commitment to building a culture where everyone can reach their full potential.
Allens career model, policies and initiatives have been developed with an emphasis on the engagement, professional development and promotion of women in the firm.
They have strong and high-profile networking and mentoring group, Women at Allens, which is chaired by senior partners in each office.
Allens was one of the first organisations in Australia to become a signatory to the UN Women's Empowerment Principles.
They are a signatory to the Law Council of Australia's National Equitable Briefing Policy which aims to eliminate briefing practices that consciously or unconsciously limit opportunities for female barristers, and a signatory to the Council's Diversity and Equality Charter.
Allens is also a signatory to the NSW Law Society's Charter for the Advancement of Women in the Legal Profession.
Aboriginal & Torres Strait Islanders

In 2009, Allens became one of the first top-tier law firms in Australia to launch a Reconciliation Action Plan (RAP).
In 2018, Allens released its fifth RAP, outlining the firm's continued commitment to advocacy for reconciliation, pro bono legal support, creation of employment opportunities, investment in commercial relationships, and improved cultural capacity.
Allens partners with Indigenous organisations and Aboriginal Legal Services across the country to provide free legal assistance in support of Indigenous justice and human rights.
Allens' Indigenous Legal Internship program commenced in 2005. Through that program, 130 Aboriginal and/or Torres Strait Islander law students have taken up the opportunity to experience life at a commercial law firm.
Each year, Allens people partner with Jawun and Empowered Communities to share knowledge and skills to support Indigenous communities.
Allens is a proud partner of Australian Indigenous Education Foundation (AIEF), providing pro bono legal support, mentors, training sessions and the opportunity for AIEF students to apply for internships and cadetships.
Allens is a founding member of Supply Nation, which provides a national directory of Indigenous businesses. Allens seeks opportunities to engage in commercial relationships with Indigenous businesses, to diversify its supply chain and provide indirect employment opportunities.
For many years, Allens has sponsored and coordinated a legal moot for Aboriginal and/or Torres Strait Islander law students studying at Queensland universities, providing first-hand experience with leading firms and barristers and access to the Queensland judiciary.
Allens is proud to offer a best practice parents package that removes the distinction between primary and secondary carers and gives all employees the time and flexibility they need to create strong family connections.
They aim to have more men taking part in longer-term parental leave, with a view to normalising caring behaviour and responsibilities, creating clear role models and breaking down stigma.
Allens provides 18 weeks paid parental leave that gives employees the opportunity to take concurrent leave with their partner.
They provide flexibility in the way parental leave can be taken, plus the payment of superannuation on both the paid and unpaid components of parental leave.
For lawyers returning from more than three months parental leave, Allens provides a temporary break from billable expectations.
Allens also provides 1:1 parental leave transition coaching, priority placement at onsite childcare centres and access to external childcare and eldercare toolkits.
Allens Cultural Awareness Network (CAN) promotes cultural diversity and inclusion representative of Allens' people and clients, and Australia's diverse society.
CAN works to provide a safe space for Allens people who identify as culturally and/or linguistically diverse; improve and develop cultural competency for all; celebrate cultural differences; and broaden and strengthen Allens' engagement with clients and impact in the community.
Flexible work is for everyone at Allens.
Allens empowers its people to honour their personal situation and balance the needs of clients and colleagues.
Allens hybrid working principles recognise there is no 'one size fits all' approach, instead promoting choice, balance, trust, accountability and change.
Almost one-fifth of Allens people work part-time