We're a specialist public sector agency that supports the Auditor-General of Australia to conduct financial, performance and performance statement audits of Australian Government agencies. 
Driven by our strong culture of integrity and independence, we work to hold the biggest agencies in Australia to account. We're proud of our commitment to fully understanding and shining a light on the details of public administration for the benefit of everyone. 
What…
View more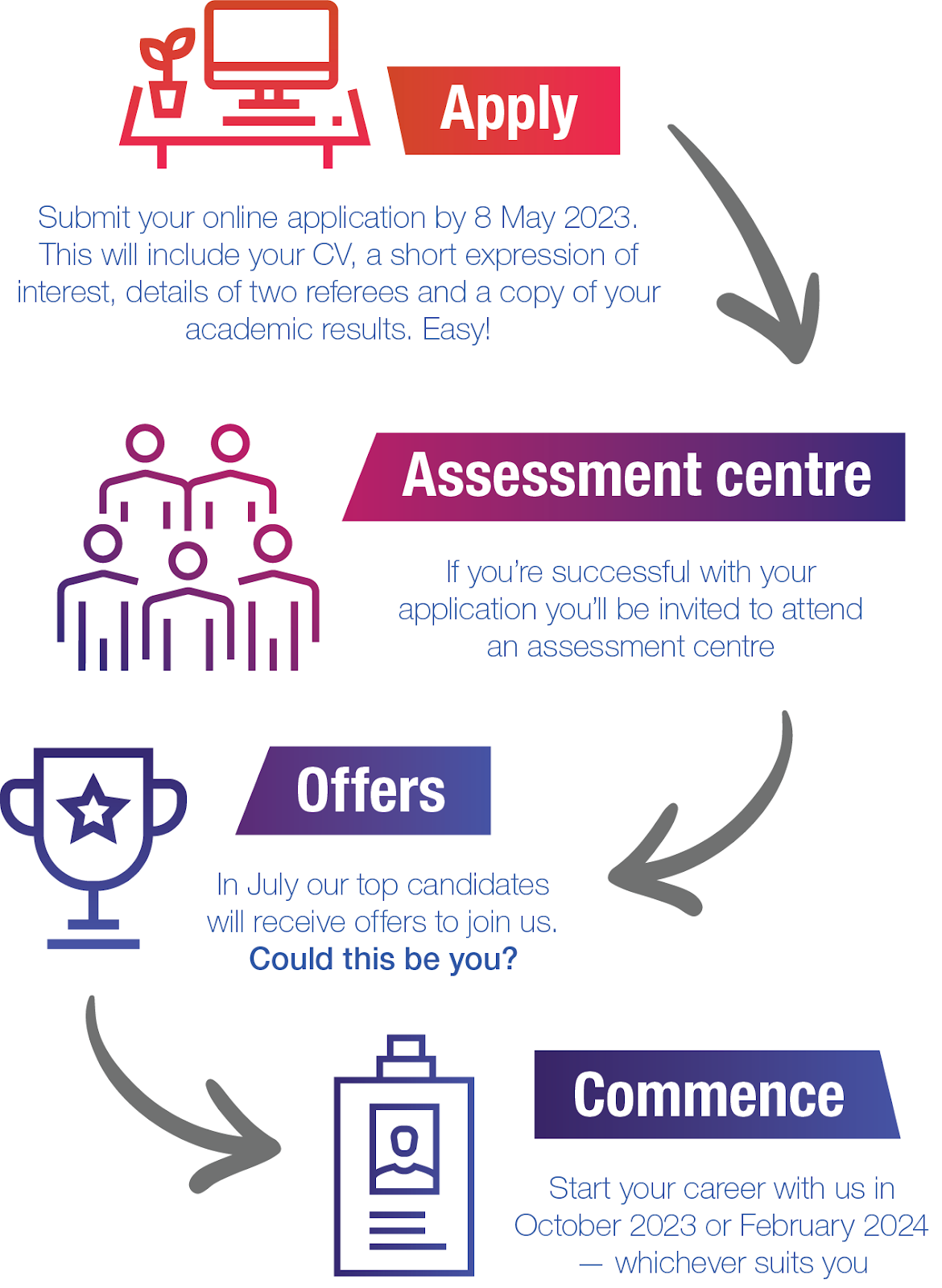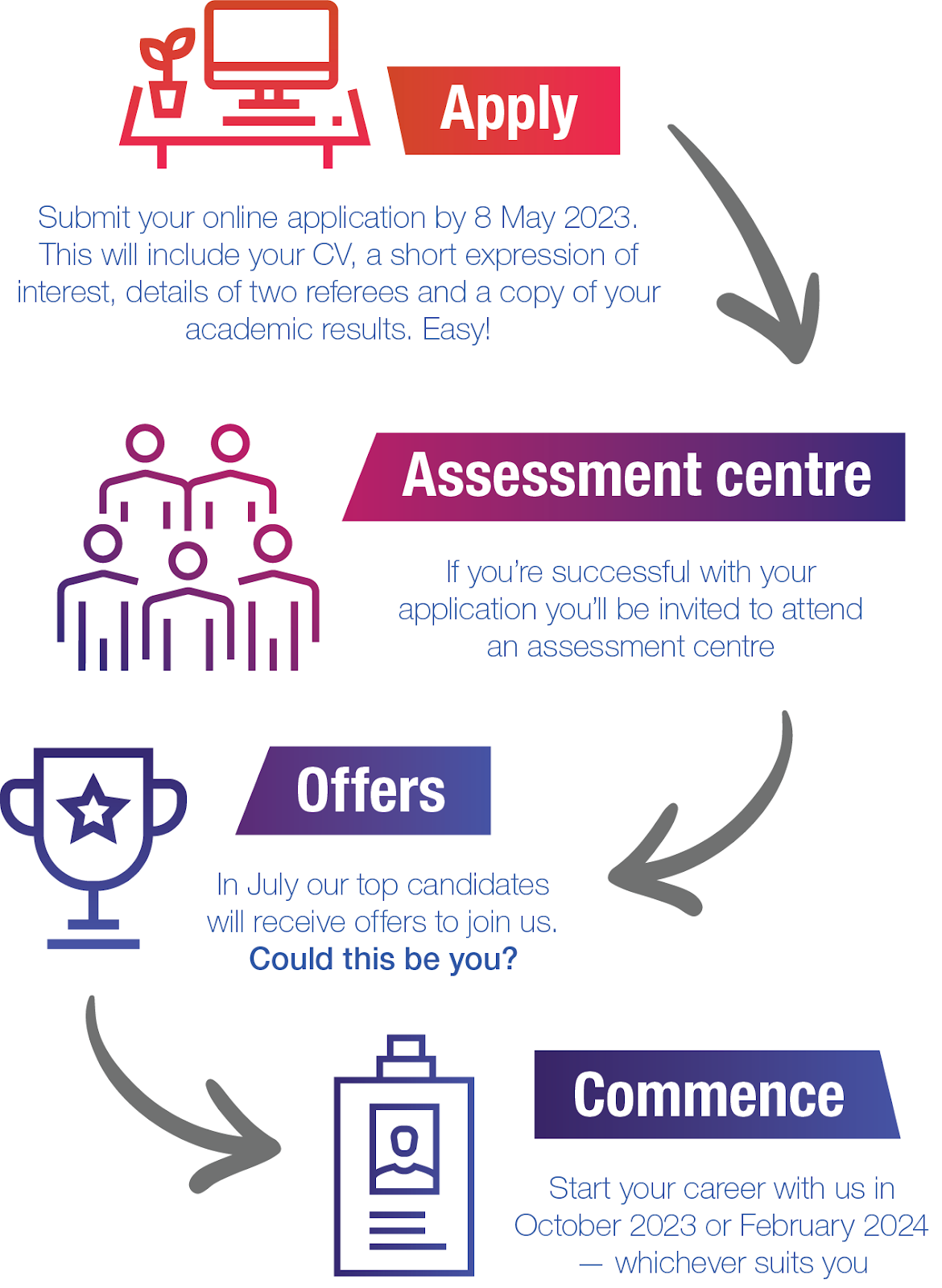 Our graduate program is open for applications between 6 March and 8 May 2023.
If you're a curious and highly motivated team player, then you'll flourish as an ANAO auditor. Other traits that we look for in our grads include: 
a positive attitude and an eagerness to learn
strong communication skills
creative and critical thinking
flexibility and adaptability
well-developed conceptual and analytical abilities
a strong sense of purpose and the drive to achieve.
Types of audit you can do
Curious about how you can make the most of your specific degree?
Humanities, science, and social science majors: use your research skills to develop deep insight into public policy and administration issues
As a grad in our Performance Audit Services Group, you'll apply your generalist skills to evaluate the effectiveness and efficiency of different government programs. Each new audit is like a new research project, which comes with the opportunity to build an in-depth understanding of the specific audit topic.
Alternatively, in our new Performance Statement Audit Services Group, you'll examine agencies' annual reports and performance statements. Be on the forefront of audit innovation as you drive improvements in the quality of public performance reporting. 
Data science majors and information systems majors: evaluate the IT infrastructure of government, or work at the cutting edge of modelling and audit automation to discover insights into public policies.
As a grad in our Systems Assurance and Data Analytics team, you'll work with innovative technology for statistical modelling, data mining, text mining and process mining to help us examine the big public issues of the day — from mass-scale infrastructure projects through to the delivery of services to communities.
Or as an IT auditor you'll evaluate whether business systems, platforms and networks are functioning properly, keeping information secure and achieving intended goals and objectives. You'll audit systems used by some of the Australian Government's biggest departments (e.g. Australian Taxation Office, Department of Defence, Services Australia) and a host of small to medium sized agencies, authorities and companies. Job variety is guaranteed!
Accounting and finance majors: hone your craft in a place where profit isn't a driver
As a grad in our Financial Statements Audit Services Group, you'll audit the spending and administration of government agencies, keeping the exercise of authority and expenditure of public funds accountable to Parliament. 
Do meaningful and rewarding work as you gain broad experience with the public sector, engaging with our unique and diverse client base of 250+ government bodies and growing as an auditor and accountant.
Audit and Legal specialists, or Business and IT majors: give advice on standards and frameworks, or work with our people, policies and systems to support our business
As a grad in our Professional Services and Relationships Group, you'll give specialist advice and support to our auditors and review their work for quality and compliance — as well as managing the methodologies and tools that guide our best practice auditing standards.
As a grad in our Corporate Management Group, you'll work in your own specialist area — like human resources, communication, finance or IT. Lead change across our organisation and transform the way the office works as you put your tertiary studies into practice in our busy and diverse corporate environment.
Meet Jess - ANAO Graduate Program

Meet Tessa - ANAO Graduate Program

Meet Song - ANAO Graduate Program

Meet Jodi - ANAO Graduate Program

Meet Tex Turner - ANAO Graduate Video

Meet Tamanna Kibrea - ANAO Graduate Video

Meet Sujeesan Sivasothy - ANAO Graduate Video

Kirsty Reddacliff
Then: Graduate Program, 2018
Now: Senior Auditor, Assurance Audit
"I started out at the ANAO in the Assurance Audit Services Group in 2018, fresh out of university. The amount of support provided and the skills I learnt assisted me to confidently and comfortably obtain the role of Senior Auditor (team leader). This provides me with opportunities to manage a team, which is something I never would have imagined doing at 25! By working at the ANAO, it has given me a higher level of appreciation as to the complexities and issues surrounding government. As someone who worked in the private sector casually, I have found…
View more

Nathan Callaway
Then: Graduate Program, 2011
Now: Director, Performance Audit
"The ANAO has been an excellent place to work, providing me with many opportunities to develop my skills and experience. Two of the most valuable aspects have been the diversity in the nature of the work that I have done, and the level of responsibility that I have been given. After 11 years, I am still being challenged and continuously improving my skills and experience."

Pooja Bajaj
Then: Graduate Program, 2017
Now: Director, Assurance Audit
"From knowing little about audit to leading a team on one of ANAO's largest audits (and managing multiple others), it has been an amazing journey. The ANAO has not only provided me with the opportunity to develop and improve my understanding of financial statements, but has helped me extend my skills and knowledge into other areas—like my analytical rigor and leadership skills."

Sara Casey
Then: Graduate Program, 2017
Now: Director, Performance Audit
"I graduated university with an Honours degree in psychology, but my work at the ANAO has taken me in a direction I never expected while I was studying. I use the research and analysis skills from my degree to evaluate a portfolio of military equipment worth over $60 billion, and only six months after completing my graduate program, I was selected to be a senior analyst on this portfolio. The ANAO is a great place to learn new things and apply your degree in a different way."

Ben Siddans
Then: Graduate Program, 2011
Now: Senior Director, Analytics, Technology and Innovation
"I feel that the ANAO as provided me with a diversity of different experiences, which have allowed me to develop a variety of useful skills and gain an understanding of how various parts of the Australian Public Service operate. I've also been provided with opportunities to challenge myself, like presenting to important stakeholders, develop solutions for complex issues, and be involved in improving to the way we work. The work I am doing is always changing, which has in turn meant that I'm always learning new things and developing myself further."

Alicia Vaughan
Then: Graduate Program, 2016
Now: Senior Performance Analyst
"Since joining the ANAO fresh out of university, I have been able to enrich my skills and experience in a way I had never expected. I have now worked on a number of performance audits across a wide variety of government portfolios, undertaken a secondment to Parliament House and contributed to the ANAO's work in unstructured data analytics and reconciliation with Aboriginal and Torres Strait Islander Peoples. The ANAO has given me the best possible start to my career and has supported me to grow in both confidence and capability."

Simone Adam
Then: Graduate Program, 2018
Now: Senior Performance Statements Auditor
"The ANAO has been a great way to start my career and build my broader understanding of the Australian Public Service. I have had the opportunity to work on audits of many diverse areas of government and have been continually learning about the significant and complex work that is undertaken in the sector. After starting out as a graduate financial statements auditor, I have been able to use the analytical, decision making and leadership skills to become part of the pilot development team for the new Performance Statements Audits. This new area of audit is creating a greater level of ac…
View more
Ongoing employment with generous conditions and a starting salary of $67,905 plus 15.4 per cent superannuation
Promotion to a permanent position at the successful completion of the program
Extensive learning and development opportunities to support your career goals — including rotations into different areas of the office
Plenty of support to settle in, including mentoring from two buddies 
Flexible working arrangements and a positive culture of work-life balance
We provide relocation assistance if you need to move from interstate.