ANZ Graduate Programs & Internships
Our purpose is to shape a world where people and communities thrive. Our people are proud to help people achieve incredible things – be it buying their home, building a business or saving for things big or small.
We're just as focused on seeing our people thrive as well as our customers. We'll give you every opportunity to develop your career. Our people are striving to create a balanced, sustainable society where everyone can build a better life.
ANZ currently has 0 opportunities.
Select the following options:
Past ANZ Graduate Hiring Statistics
If you're interested in working at ANZ, understanding when they have opened up applications for their graduate programs, graduate jobs and internships is helpful knowledge to have so you know when you might need to apply. Use the below information to see when ANZ hires graduates, but more importantly what graduate degree's and other student attributes they target for their jobs.
---
Job types
Internships (78%),

Graduate Jobs (22%),
Disciplines
Accounting (85%),

Actuary (62%),

Administration (84%),

Agriculture (62%),

Architecture (33%),
Locations
Melbourne (98%),

Sydney (91%),

Perth (78%),

Darwin (69%),

Hobart (69%),
Work rights
Australian Permanent Resident (100%),

Australian Citizen (100%),

New Zealand Citizen (87%),

Australian Student Visa (73%),

Australian Skilled Migration Visa (485) (69%),

Australian Bridging Visa (69%),

Australian Working Visa (69%),
We're reinventing the way we do banking, and our community of collaborative, innovative thinkers who create human centered solutions are helping us get there. We're responding faster to changing customer requirements, focusing on the things that matter and helping people achieve incredible things – be it buying their home, building a business or saving for things big or small.
We offer you the opportunity to develop your career, working in a diverse and inclusive workplace where the different backgrounds, perspectives and life experiences of our people are celebrated and create a great place to grow, thrive and belong.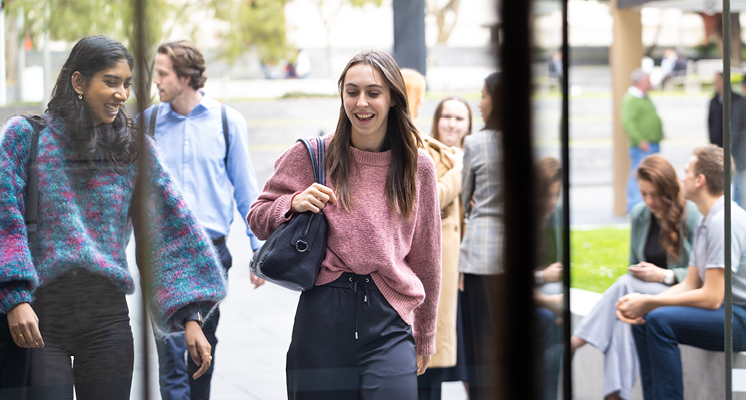 Be part of change.
Using our Human Centred Design approach, we're committed to delivering products and services that have a meaningful, long lasting impact on our customers.
You do you.
We used to call this work/life balance, but really, it's just about working flexibly to compliment your lifestyle. Whether that's working from home, flexible hours or working part time – we make it work.
Dress for Your Day.
No need for a suit and tie, we trust you to dress appropriately for what you have on each day.
Out with the old, in with the new.
We got rid of hierarchy and introduced a new, agile way of working. Our leaders are approachable, inspired and ready to drive positive change.
Wellbeing comes first.
Your physical and mental wellbeing are our priority, so if that means leaving work early to make soccer training or a Pilates class, do it. Unless you prefer to have a hit of tennis at work, you can do that too.
Always be learning.
Through a structured program we want to bring you up to speed quickly so we can get you involved in cool projects straight away!
Career development and progression paths.
We have specific informal & formal programs, tools & support that can help you learn, grow, be bigger and better.
Workplace Equality and Inclusiveness, in every sense of the word.
Access to loads of benefits.
All staff get discounted rates for ANZ products, insurance, and we even have a gift shop on-site if you forget to buy your mum a present for her birthday.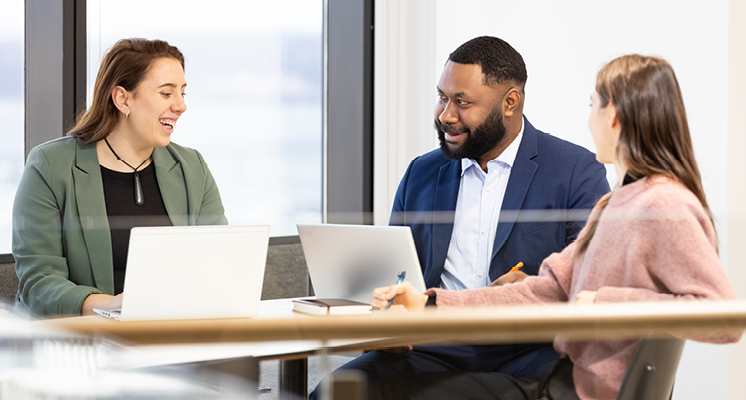 Let our Graduate Program take your career to the next level.
What you do matters at ANZ. It matters to our customers, to the community, and to our people.
We're interested in people who are willing to transform ideas into reality. In an era where digital is reshaping customer service, it's important that we continually reinvent the way we work and take this bank to a new level.
We're on the hunt for dynamic Graduates who love workshopping ideas, are keen to embrace and explore innovation, and have exceptional taste in music (the last bit is optional…).  We want people who aren't afraid to speak up, share their opinions, develop relationships and influence outcomes.
We're interested in people from diverse backgrounds, who want to join a bank that's constantly reinventing itself to address our community's challenges, raise standards in banking and create opportunities for generations to come.
The key to our success is to support and empower diversity of thinking. We encourage students from all degree disciplines to apply for our program.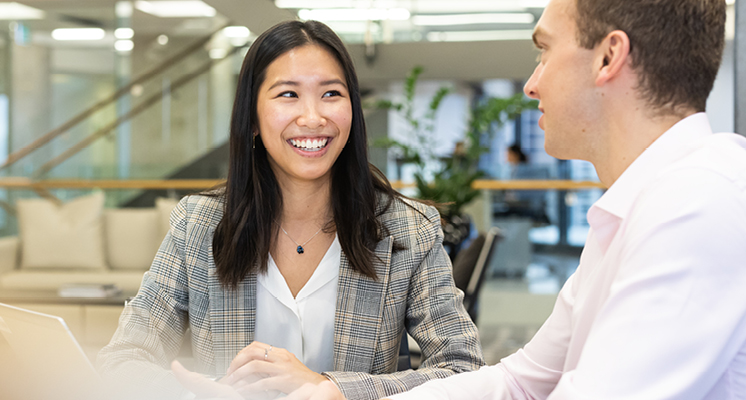 Summer Intern Program
No matter where your career takes you, our Summer Intern Program aims to provide you with the foundations you need to grow and succeed. Our paid eight-week program is a great way to explore a career with ANZ and gain invaluable experience.
We're interested in people from diverse backgrounds, who are excited to be part of an industry that's rapidly transforming for a digital and social world. People who want to make a difference for our customers, culture and community.
Upon completion of the program, you might even receive an early offer for our Graduate Program.
We will provide you with the perfect opportunity to launch your career at ANZ.
The key to our success is to support and empower diversity of thinking. We encourage students from all degree disciplines to apply for our program.
We do things differently; be surprised by what you find. Your university marks aren't the be-all and end-all; we're equally as interested in your creative thinking and comfort in adapting to new people and situations.
We're looking for people who learn from challenges and failures, are digitally savvy and data literate. Your interests, hobbies, skills and experiences also help us get to know you more.
To be eligible you should be:
a citizen of, or hold permanent residency in, Australia or New Zealand;
in your penultimate or 2nd last year of study of your bachelor or post-graduate degree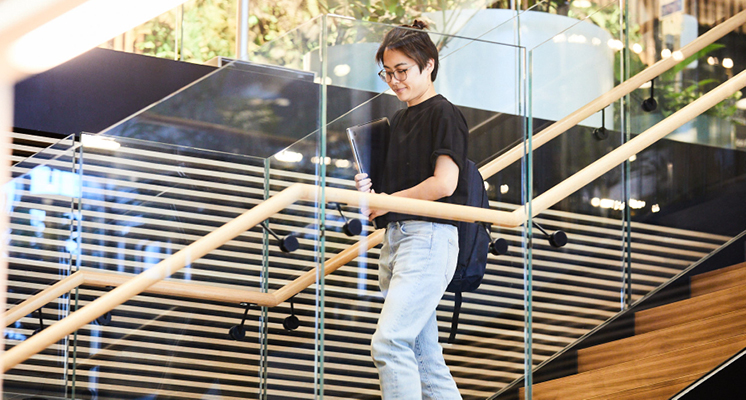 We do things differently – you'll be surprised by what you find:
Your university grades aren't the be-all and end-all. We're equally interested in your creative thinking and comfort in adapting to new people and situations. We have simplified our recruitment process to give you the opportunity to show your best self, while having fun getting to know us along the way.
Our application process:
Online application form (it's really short we promise)
Game-based assessment (16 games that take about 30 minutes to complete)
Personality questionnaire (a whole heap of questions about how you like to work)
Video interview
Assessment centre
To be eligible for our Graduate Program, when submitting your application, you should:
be in your final year of university studies (bachelor degree or higher); or 
have graduated in the last three years.
What our Grads have to say: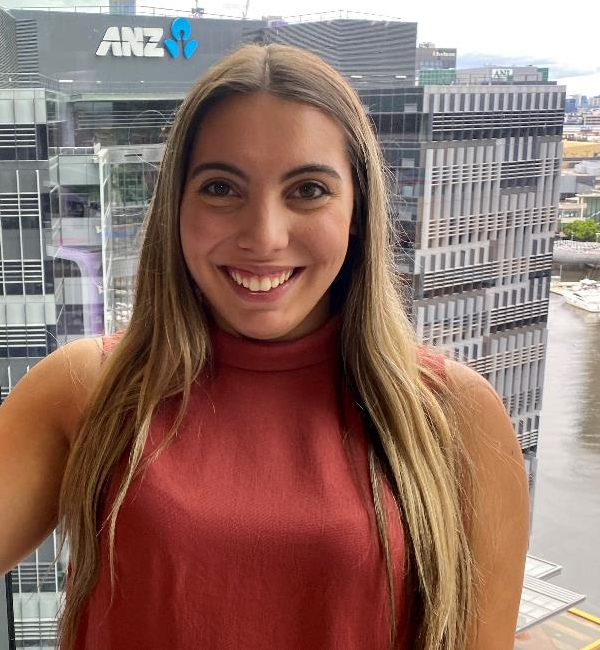 Name: Anna Salatas
Graduate Program: Technology Graduate Program 2021
Degree: Bachelor of Banking and Finance/Bachelor of Business (Marketing & Economics)
Describe yourself in one word: Energetic
What do you get involved in your spare time:
In my spare time I love to bring out my adventurous side and get active. You'd find me exploring new places around Victoria, roller-skating in a park or taking part in a dance/pilates class. I am also a major foodie (perk of living in Melbourne!) and spend my weekends enjoying a bite from a new restaurant I've been wanting to try!
In which area of ANZ did you complete your graduate/intern program:
Technology Graduate Program (didn't complete an internship).
What has been your favourite rotation within the graduate program:
My favourite rotation has been within Institutional Technology as a Surveillance Analyst (the title is definitely as fun as it sounds)! My team helps initiate changes that will help improve and automate services within the Institutional domain in the Surveillance Squads. I was able to be part of such interesting projects that affect all ANZ employees globally and my favourite part was that I was able to communicate and bring together so many different people such as vendors, developers, technology architects and security to work on a common goal!  
What do you love most about working for ANZ:
The flexibility is incredible, I am a Technology graduate that doesn't have a tech background! ANZ is super flexible which is such a big perk as the opportunities are endless! What I love even more though are the people I am surrounded by. The level of support I have from everyone around me is amazing. No matter who you reach out to, they will always give you their time and attention to help and talk and it makes ANZ such an enjoyable environment to grow and develop in. I have also built so many connections with the other grads and we speak to each other all the time, it is great to have friends that are going through the program with you!
Describe a typical day for you:
A typical day starts firstly with a morning coffee that I got from my favourite café with some of the grads and plan out my day by replying to any emails I have, then I will reach out to my grad-program buddy to check in and have a small catch-up. I will have meetings planned out that relate to my projects including briefing a new stakeholder such as a security partner and explain how they can help reach our project goals or a meeting with the vendors to ask if their tasks are tracking well. If I'm in the office I'll see which grads are in to grab some lunch together or spend my lunchtime going for a walk while at home. I also like to dedicate a few hours a week for my own development, ANZ has amazing learning resources that are great for upskilling! I have already completed courses in Cloud, programming languages and more! In the afternoon, I work on any documents I am creating for the projects and we have our daily catch-ups with our team that I have been running to see how everyone is going with their tasks. I end my day by briefing the Project Manager and Business Owners of my project updates and enjoy some after-work city views and catch-ups with friends. What I really love is that no day is the same, I have been asked to help volunteer at ANZ events, I attend different information presentations and join events that the grad team has put together for us!
---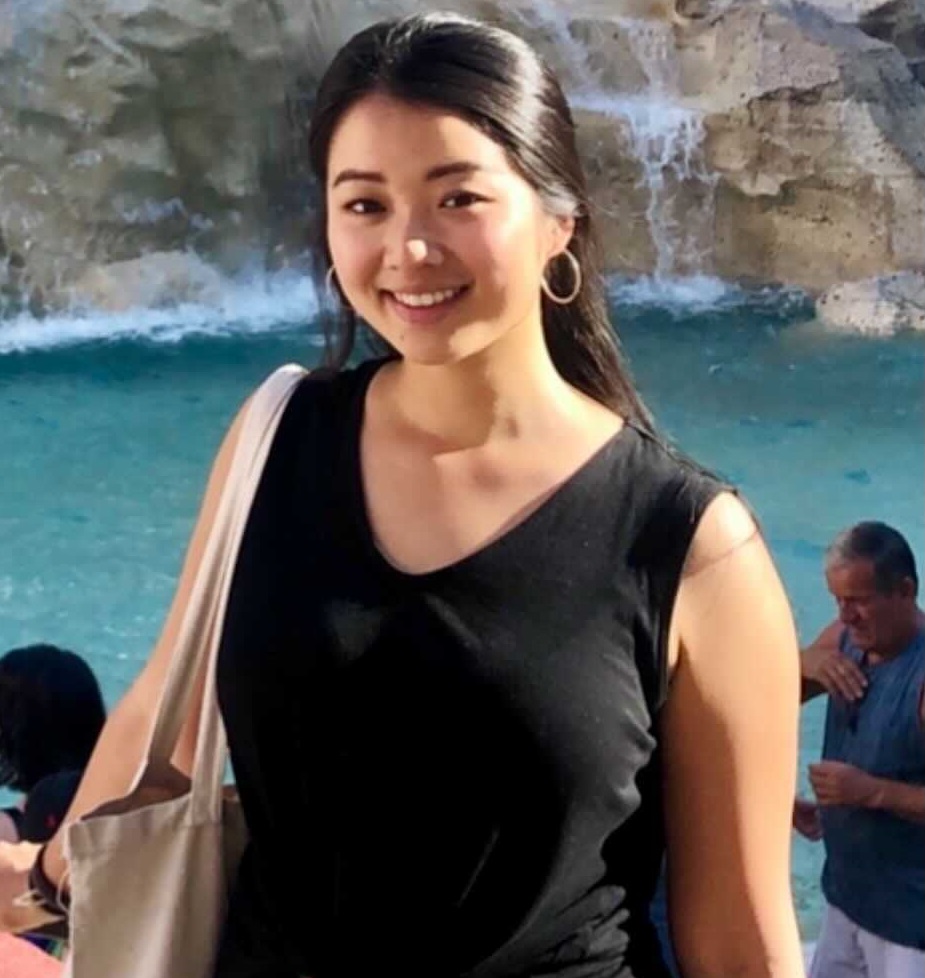 Name: Cindy Xiao
Graduate Program: ANZx Business Transformation (Technology)
Degree: Bachelor of Science & Bachelor of Arts
Describe yourself in one word: Curious
What do you get involved in your spare time:
In my spare time I enjoy any outdoor activity (hikes, skateboarding, road trips) or you'll probably find me planning my next travel adventure (definitely hoping this will be possible again soon!) I'm also a big foodie so I love trying new restaurants/foods!
In which area of ANZ did you complete your graduate/intern program: 
ANZx Business Transformation (Technology)
What has been your favourite rotation within the graduate program:
I'm currently in my first rotation working as a business analyst within our Join Value Stream - Identity and Access Management, which has involved work such as ensuring the right users have the appropriate access to the right technology resources as well as uplifting the features of our Identity platform. I love that the work is varied and allows me to engage with a variety of people; developers, platform engineers, architects, testers as well as other analysts. It's really interesting work and has been a huge learning experience for me so far - especially coming from a non-technical background!
What do you love most about working for ANZ:
It would definitely have to be the people. Despite being in and out of lockdown, it's been great having the support of the other graduates! I've also been able to work with some really lovely people so far who have been generous with their time and very willing to support my learning - definitely helps as a new grad!
Describe a typical day for you:
My tasks will vary day to day, but typically I'll either be analysing requirements given to the team by business stakeholders, engaging with other teams to gather requirements or building out/refining user stories in preparation for our developers.
---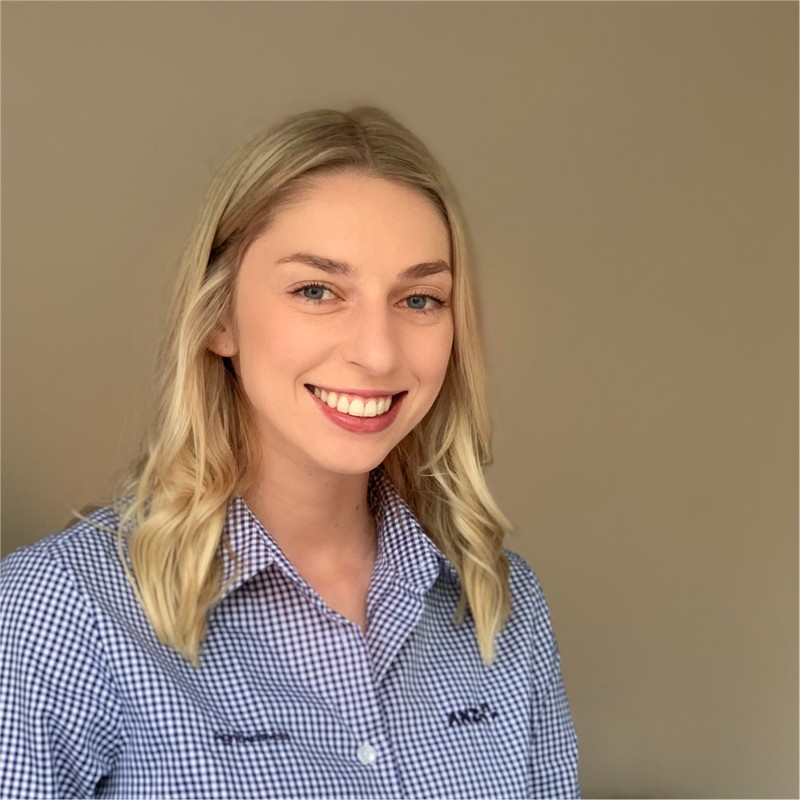 Name: Annie Matthews
Graduate Program: 2020 ANZ Agribusiness Graduate Program
Degree: Bachelor Agricultural Business Management (CSU Wagga Wagga)
Describe yourself in one word: Driven
What do you get involved in your spare time:
staying active, spending time on my family's farms
In which area of ANZ did you complete your graduate/intern program:
Agri Business Banking (in Bowral, NSW & Albury, NSW) & Specialist Distribution (Agri) in Rockhampton, QLD.
What has been your favourite rotation within the graduate program:
Hard to choose, but probably Business Banking in Albury – a good, supportive team around you makes all the difference
What do you love most about working for ANZ:
The people you work with, but also feeling you are positively contributing to your clients, who in my case are predominately hard working farmers.
Describe a typical day for you: 
A good day would look like a morning in the office working on things like annual reviews, credits, asset finance etc., then heading out on farm with my manager for meetings with clients for the afternoon. Other days I may be working from home so will spend the better part of the day at my desk, so getting outside or doing a workout is a must for me in the evenings.
---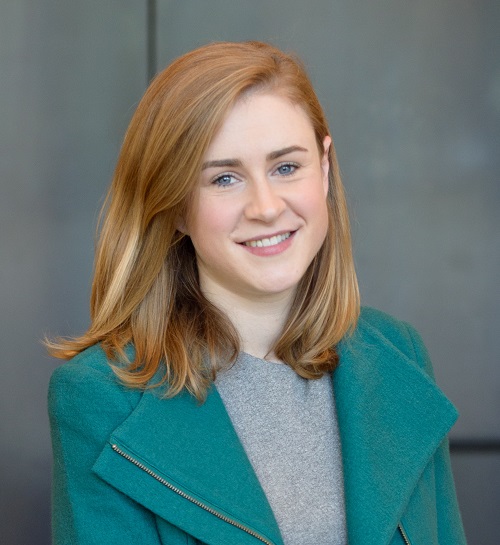 Name: Ella
Graduate Program: Institutional
Degree: Bachelor of Engineering / Bachelor of Commerce
Describe yourself in one word: Persistent
What do you get involved in your spare time?
In my spare time I love to get out and about (hikes and trips to the beach), cook and eat out. I also enjoy exercising and enjoying our beautiful city!
In which area of ANZ did you complete your 8-week internship?
I completed my internship in Research & Analysis, Diversified Industries in the Institutional area. This was a great introduction into the heart of institutional lending, and allowed me to meet and learn about other industries and teams as well as the one I was working in. I was surrounded by a great team and met a lot of really supportive and informative people. The thing I enjoyed the most about the internship was the variety and interesting nature of the customers the team serviced.
What has been your favourite rotation within the graduate program?
My favourite rotation within the graduate program was my first rotation, in Customer Strategy. This team enabled me to get an overview of the Institutional area and how all the different sub-areas and teams interact and fit together.
What do you love most about working for ANZ?
The people. I've been really lucky and worked with a lot of great people, as well as made some close friends with other graduates at ANZ. So far I've found that there are many supportive and helpful people around.
Describe a typical day for you.
On a typical day my role involves managing a portfolio of clients across different industries. This involves understanding these customers, the industries in which they operate and broader economic trends that will have an impact on them. It also involves responding to customer queries and managing the banks relationship with these customers.
---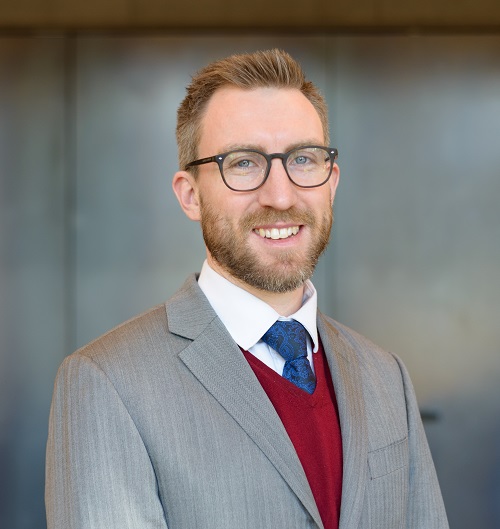 Name: Rhys
Graduate Program: Finance
Degree: Bachelor of Commerce (Accounting) / Bachelor of Arts (English Literature) / Bachelor of Applied Finance
Describe yourself in one word: Creative
What do you get involved in your spare time?
Prior to studying Finance and Accounting I spent a number of years studying Literature and Creative Writing, and I still try to find time to read and write creatively during my spare time.  I've also lived overseas for a number of years, and I'm always planning my next big adventure.  The Camino de Santiago pilgrim trail through Spain is next on my list!
What has been your favourite rotation within the graduate program?
I most enjoyed my rotation through the External Reporting team.  This team is responsible for producing ANZ's financial statements, which is the key way the bank communicates its strategy and results to the public. 
Why would you recommend ANZ to others?
Speaking as a graduate, I would recommend ANZ because of the many developmental opportunities working here provides.  Graduates are encouraged to take on lots of different responsibilities in their various teams, but are always supported in their learning. Taking ownership over your tasks gives you a greater sense of empowerment at work.  Plus, the open, collaborative environment at ANZ means you are constantly exposed to new ways of thinking.
Describe a typical day for you.
What I have enjoyed most about my experience at ANZ is that there isn't really a typical day.  Some days I might be required to prepare monthly accounting journals, others I might be asked to help come up with ways to improve or simplify an existing process, or I could even be asked to build a new spreadsheet model.  The great thing about being a graduate is that you're encouraged to try new things; and ANZ is also an organisation that adopts a philosophy of continuous improvement. 
---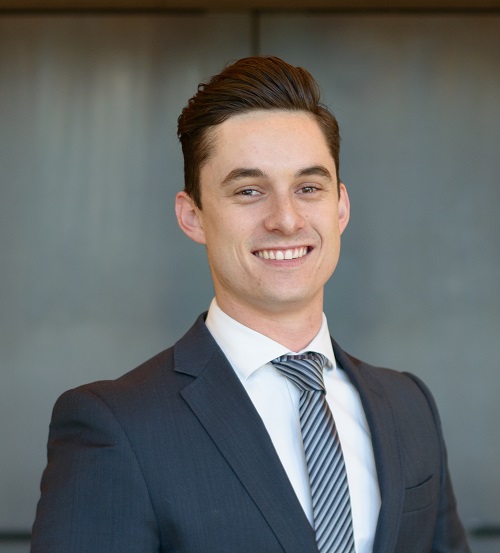 Name: Josh
Graduate Program: Australia Division
Degree: Bachelor of Commerce / Bachelor of Economics
Describe yourself in one word: Dedicated
What do you get involved in your spare time?
In my spare time I like to keep active, noting that a lot of my days now are spent at a desk! I've always played a lot of sports growing up and I've tried to maintain that as part of my lifestyle moving into full-time work. I play soccer every weekend, and during the weekdays I try and get to the gym after work.
I've also been a very keen traveller ever since I caught the travel bug after my first trip to Europe
In which area of ANZ did you complete your 8-week internship?
What was your experience like? I completed my program in the Emerging Corporate (EC) segment as part of a team based out of 100 Queen St, Melbourne. I feel that I was really lucky to be placed into EC as it provided me the opportunity to experience an 8- week crash course on typical customer facing Corporate & Commercial banking, and develop a real appreciation for what a day in the life of a typical frontline banker that services our Commercial & Corporate clients is like. From funding analysis surrounding financial performance and security positions, to assisting in maintaining the team's internal reporting and compliance requirements, it really was a well-rounded, challenging and rewarding experience.
What has been a highlight of your graduate program?
The biggest highlight for me aside from all the experiences and personal development through my rotations has been all the people I've met along the way, particularly the other Graduates. Throughout my time on the Graduate Program I have gotten to know some really great and interesting people, and I have made connections that I know will last for years to come.
What was your biggest misconception about working at a bank?
Definitely the pace of change! ANZ has proven itself to be a truly dynamic organisation; we are constantly adapting and responding to the changes and challenges of an ever evolving landscape, which in my opinion is exciting.
What do you love most about working at ANZ?
That would have to be the people. The connections I've made and the people I've met and continue to work with are such a crucial part of why I enjoy coming to work every day. The culture at ANZ is one of comradery and co- development, a fantastic environment for any person at the beginning of their career. And it's a culture that I am proud to be a part of.
What your day might look like as a finance graduate…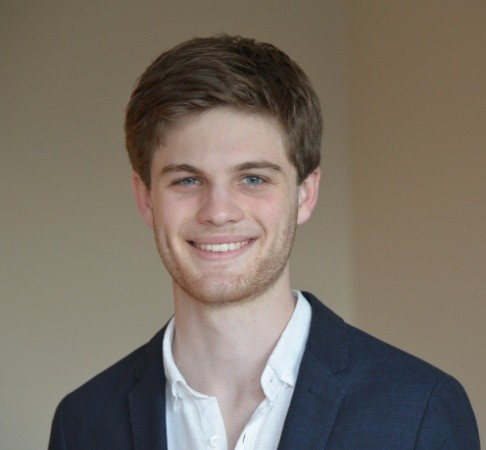 Zachary McNamee - 2020 Graduate
There is nothing better to get the blood pumping in the morning than smashing out some study (CFA, CPA, CA… whatever tickles your fancy) before work and skimming through the news to see what's happening in the big wide world.
At about 9:00am things start to pick up and the office is starting to hum. Some days it's a team meeting - other days you will have booked in a networking chat over a coffee/juice/vanilla thick shake! Either way, you are going to be kicking off your morning learning from senior leaders and asking questions.
By 9:45am you are deep into a bit of analysis. This time round you're doing a deep dive into the pricing stack used by the market's business. Maximizing the number of deals the desk wins without reducing the level of cost recovery currently imbedded in the price. Work that is very different to the monthly bank performance summary you prepared yesterday. A summary that the Group CFO is going to present to the banks Board of Directors at the end of the week.
At 10:30am, our Talent and Culture team have set a meeting between the finance grads and the CFO of the Institutional business so you can really get to know one of your key stakeholders on a personal level.
After a morning of asking questions, you are a tad peckish. So you duck out of the office for some Japanese with your team. When you get back you have two hours to put the finishing touches on this morning's markets pricing analysis so that you are ready to present to the Head of Markets in the afternoon.
Once your presentation is complete, you will most likely want to ask your manager the fifty-four questions you wrote down during your meeting with the Head of Markets, all of which get answered in full (aside from those three really hard ones that even your boss who has been doing this for the last twenty years had to think about and get back to you on).
And that just about wraps it up! Your work is done for the day - well in time for your weekly mixed netball game or Wednesday night trivia with mates!
Journalism Grad turned Tech Grad – ANZ values cross-skillsets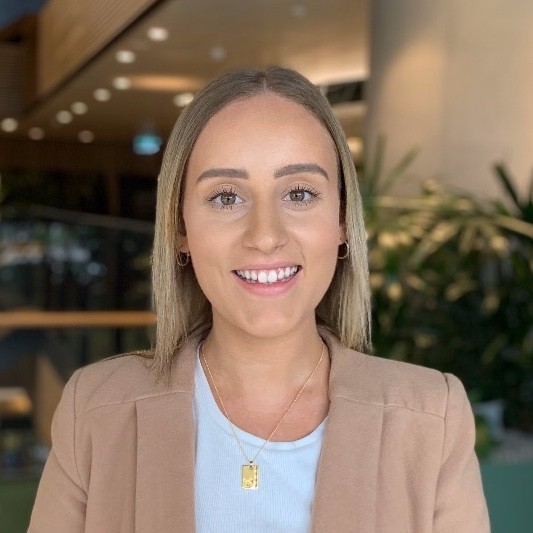 Danielle Darbyshire, Technology Graduate
When my Dad recommended I apply for the ANZ Technology Graduate Program, I laughed. Me? I didn't study anything related to IT or banking. One night, spurred on by a moment of confidence I thought, why not just apply and see how I go; after all, what did I have to lose? Not having to submit a resume and instead, play a few games (yes, this really is the application process!), was definitely an incentive to apply.
Little did I know, a soon-to-be journalism grad was about to be accepted as a Technology Graduate for ANZ. I would like to share with you, four truth bombs I came upon since I joined the program.
#1. Don't dull down your past experiences, they make you unique
One of the first things I learnt applying for a graduate position at ANZ (and being in the role), is to not discount your past experience as this is ultimately what makes us all unique! For ANZ, the broader experiences that shape who we are, are just as important as "technical skills" when they consider whom to recruit. Before starting at ANZ, I'd worked many different jobs – often juggling two at a time. As a teenager I coached and umpired netball, before securing my first 'real' job at Kmart Australia where I worked my way up to become a Duty Manager. I did lots of other things too: working with students with physical and learning difficulties, waitressing at my parent's café, being active in sports and at university, and I also did a few internships. The purpose of me telling you all of this, is to emphasise that these experiences (all very different), teach us how to be a team player, a leader, how to multi-task, be resilient – the list goes on. And these skills have helped me adapt to the corporate world and the New Ways of Working model that ANZ has adopted in recent years. So, don't disregard the things you have done previously as these really are what set you apart!
#2. A number does not define you
I am sure we've all heard someone say this before, especially when ATARs were released after high school, but you are not defined by a number. When thinking about a company you want to work for, an organisation who recognises this is a big plus. ANZ's recruitment process places a big emphasis on people with a 'growth mindset' – someone who is open to learning and evolving. The questions I was asked at the ANZ Assessment Centre, were therefore focused on getting to know me as a person and the different facets that make me who I am, rather than questions about how well I did in school or university. Although I have always loved learning and worked hard to get good grades, it was comforting to know that it was my experiences, my values and my passion for learning that helped me get into the program – the same for my fellow grad cohort!
#3 You don't need to study finance or IT to work for a Bank
As I said at the start, this common misconception is something I have definitely learnt since I began working at ANZ. Banks don't just need people who have studied finance or IT - the same way a café doesn't just need baristas! Coming from a communications background, I was initially hesitant and unsure where I'd find myself in ANZ's Technology Division. However, my first rotation was in the Employee Engagement and Awareness Squad where I used many of the skills I'd learnt in my degree. My main role was working with stakeholders to ensure our employees are informed with accurate information to be able to do their jobs – a lot of which requires good communication! There are of course the pure tech roles and IT graduates who get involved in the back end work of the ANZ mobile app, create scripts, and conduct journey mapping exercises. But, if you have studied something that doesn't fit the 'typical' degree required for a bank, use this to your advantage! The ANZ assessment process has a big emphasis on candidate's alignment to ANZ's values as well as ensuring culture fit. Again, the removal of a resume/CV, removes the bias usually associated with this! You can bring in a new perspective, a fresh set of eyes and without a doubt, a new coffee order to the team…
#4. Be flexible and ready to pivot
Once you land a job, continuing to have a 'growth mindset' is crucial. In a Graduate Program, there are usually a number of rotations you complete (ANZ has 3 x 6-month rotations) so you need to be open to new things. A growth mindset lets you see rotations as opportunities to hone your skills in your field and broaden your skill set to learn more about different areas. Nothing is really off limits, if you are keen to learn, ask questions and be willing to pivot if something pops up along the way!
As I embark on my next rotation, I am still unsure where I want to head. All I know is that applying for the ANZ Graduate Program was one of the best things I've ever done. So if you're thinking of applying but don't think you'll fit the mould – you are probably exactly what ANZ is looking for...
Disability Support

ANZ
---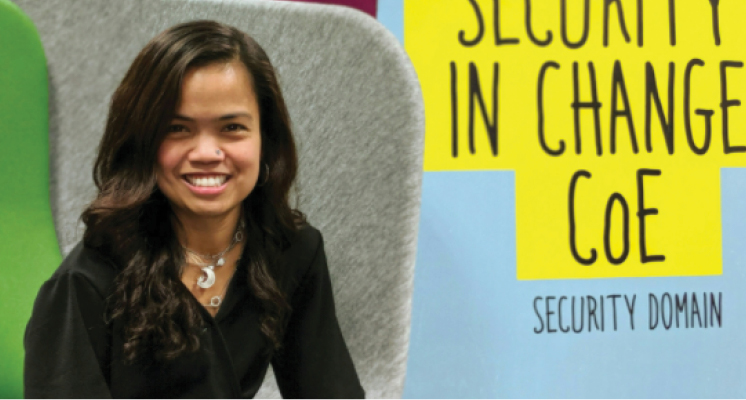 We're working hard to make sure ANZ is accessible and inclusive and we're helping people with disabilities along every step of the recruitment journey and employment process. We want to make sure that people with a disability have an inclusive and supportive experience when applying, interviewing for, and joining ANZ.
Our Approach to Accessibility and Financial Inclusion - Summary 2019 (PDF, 2.26MB) outlines our commitment to making ANZ an open and accessible employment choice for people with disabilities, whether visible or invisible, and a workplace that supports all staff to be successful.
If you are a person with a disability or have any support or access requirements, we encourage you to apply for our roles as you'll receive equal opportunity in the recruitment process.
Building machine learning applications to automate process - [email protected]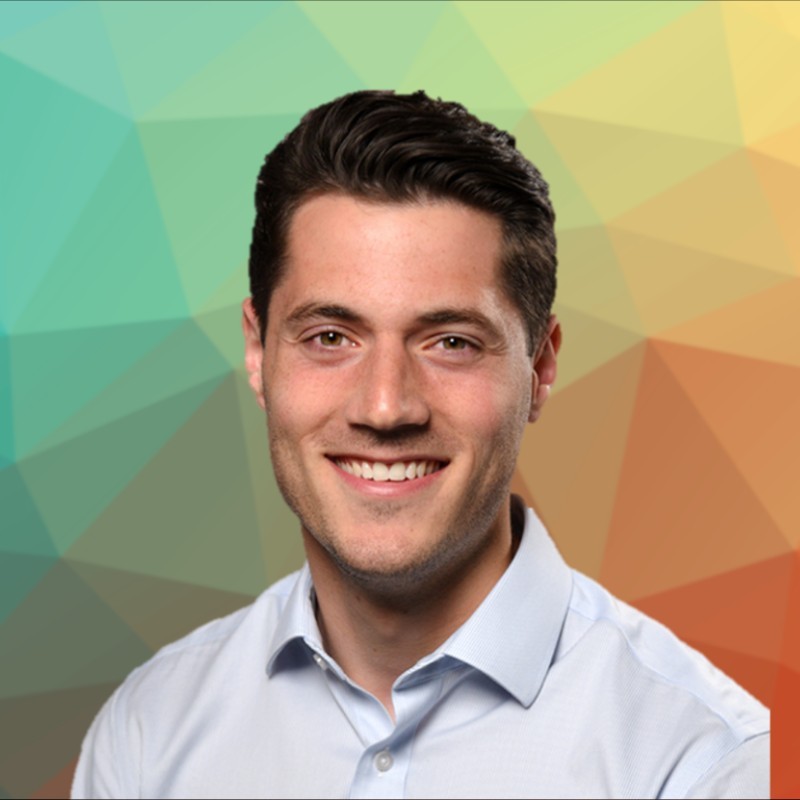 Jeremy Forbes – Data Scientist
My day starts by sipping on a warm cup of tea, reading any comms that have been sent out that morning and looking at the JIRA board to help me plan what I'm going to prioritise for the day. My squad is made up of awesome data analysts, engineers and scientists from Melbourne and Bangalore, so unlike most other squads in Aus Data, we have our daily stand ups in the afternoon. This works well for me, as it allows me to have a few hours of focused work in the morning.
As a Data Scientist I'm working on building machine learning applications that will help improve and automate ANZ's processes. So day to day that means I might be spending time on many parts of the end-to-end process. Today that might look like doing exploratory data analysis in Python to better understand the data I've got my hands on and spending time breaking it down with teammates. Tomorrow I might be more focused on fitting ML models and discussing results with stakeholders. One of the great things about my squad and the broader data science chapter is that whenever I have a question, someone is always available and eager to help.
Because we've been working remotely for a while now, we've got our meme game and virtual coffee routines down pat. Most days I'll typically have a virtual coffee with a friend or mentor at some point in the morning, and also find myself laughing too much at a hilariously lame data science meme sent in our team chat.
Once the afternoon rolls around its time for the daily stand up. This is a great opportunity to check in with the squad to discuss progress made, action times and any blockers – but more importantly, a bit of time to catch up and have a laugh!
After that I'll action any priority items from the stand up and do a little more work before joining an interesting presentation on data science tools or projects run by one of our many knowledge sharing initiatives in Aus Data.
Then it's time to wind down, send end-of-day GIFs to my team and make sure I've committed my code before calling it a day."
First Nations

ANZ
---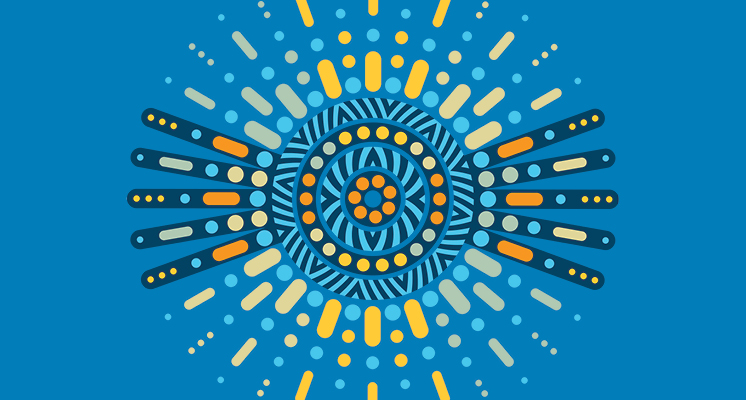 Each year, we invest in the training and development of all ANZ employees. Our Indigenous Traineeships provide the opportunity to start you career at ANZ whilst completing your final years of high school, or after graduating as a full-time Personal Banker.
ANZ is committed to developing meaningful career pathways for Aboriginal and Torres Strait Islander peoples. Our Reconciliation Action Plan (RAP) is a roadmap outlining ANZ's commitment to social and economic participation of Aboriginal and Torres Strait Islander peoples and respecting the world's oldest continuous culture. Our RAP is monitored by a RAP Steering Committee to ensure we deliver on our commitments and achieve our objectives.
Find out more information about our First Nations Programs here.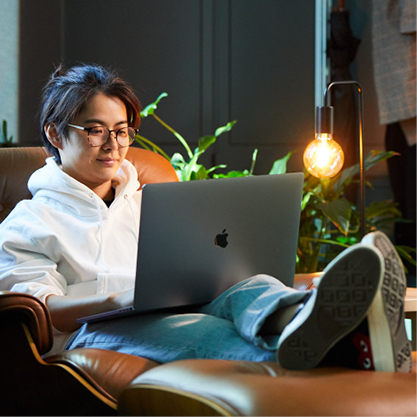 Heaven Hu, Technology Graduate – Platform Engineer
It's Tuesday morning and I am ready with my cup of coffee… maybe a bit of avo on toast and get prepared for the day ahead. Logging into the daily stand up our slack channel is already buzzing with the teams' updates. There are pictures of last night's dinner and what we're up to for the day ahead… the usual chat. 
My team of six engineers start to allocate tasks.  It's pretty exciting.
Today, I'll be doing some pair programming today which has been a great experience given that before my rotation I had never been a platform engineer. I share my screen while a senior Platform Engineer watches my work and guides me through the tricky parts.
After lunch I continue to work on the allocated tasks from this morning, the slack channel is continuing to buzz along. We're always chatting and listening to music. 
We might be working remotely but we're still a close team. It's nice to work for a collaborative team. I don't have to be scared asking a question. My team are always here to help and guide me, they always say don't be scared to ask questions as we're all learning. They are always patient and make sure I have the relevant references I need. 
At 5.30pm I start to wind down and say "bye" to my teammates, one of my colleagues has an open source project called rasbernetes that he's working on and has asked me to contribute. It's been really helpful to work on this and get feedback so that I can develop my skills.
I really enjoy working for ANZ's Australia Business Transformation, the environment encourages creativity and the Leads are always clear in where we're going on this journey together. 
Australia Retail & Commercial Banking
ANZ
---
Working directly with clients to provide the best suited products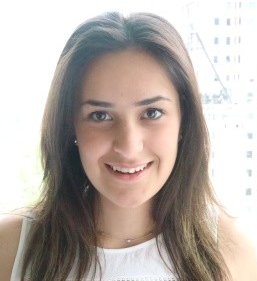 Basma Firas – Australia Retail & Commercial Graduate
I love to start my day early at 8am where I begin by checking emails and updating my 'to do list' for the day. Being in a customer facing role, I have a lot of tight deadlines to deliver excellent customer service, so I find that a 'to do list' is really helpful. Once this is complete, its time for a walk and my morning coffee.
I start working through my list of tasks which likely includes responding to customer queries over the phone and speaking with our internal stakeholders such as asset and trade finance. Looking through our portfolio, we have just received the quarter 4 financials from one of our customers. I'll make a start on analysing the trends from the previous period to track how their business is going and document their credit risk position.
I love meeting with customers, its my favourite part of being in banking. I love to hear our customers talk about their businesses and give us a tour of their facilities. This allows us to build a valuable relationship so that we can best meet their needs and assist their business to grow. 
Today, I have a workshop where our credit and relationship managers discuss a client with our risk team. The purpose of this meeting is to talk through anything we need to consider before we can submit their commercial loan application for approval.
After the call, I continue working through my list until the day is done. Time flies in frontline roles. It's always "on the go" because we are responding to customers' needs. It's rewarding meeting customer expectations.
Before I know it, I'm saying goodbye, I might hit the pool today to train for my upcoming triathlon.
Improving clients banking experience in Institutional [email protected]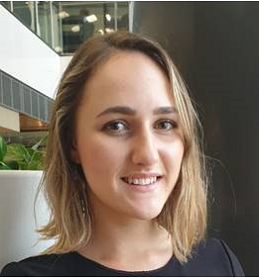 Nicola Hailey – Institutional Graduate
It's a crisp morning in the Docklands as you strut down Collins Street; coffee in hand (in a free ANZ Keep Cup), and Airpods in as you listen to your favourite true-crime podcast. As you wait at the lights, you spot a fellow Grad and chat about the day you both have in store. They tell you they are off to a credit workshop this morning (they're particularly excited to enjoy some free scones during the morning tea break), followed by a coffee with their Segment Head.
You arrive at your desk and check your calendar. First up is your fortnightly interstate pipeline meeting with your team, followed by a customer meeting. Yesterday, you finalised a pack for this customer, walking them through a user case for the New Payments Platform and some data insights. Your job at this meeting is to help bring these concepts to life and explore any other opportunities to improve their banking experience. The meeting goes well, and your customer is keen for a further workshop with our Product Specialists.
As you and your Line Manager take the tram back down to head office, you arrange to meet some of the Grads in the kitchen which overlooks the Yarra River for lunch. Your afternoon flies by in a flurry of emails, workshops and conference calls. Ending the day is a Grad Speaker Series presentation from the Sustainable Finance team. There you discuss the bank's new initiatives and what a rotation might look like in their team.
It's now 5.30, and a quick peak at tomorrow's schedule reveals another jam-packed day. You're meeting a friend in the city for dinner at 6, so it's time to log off and head out.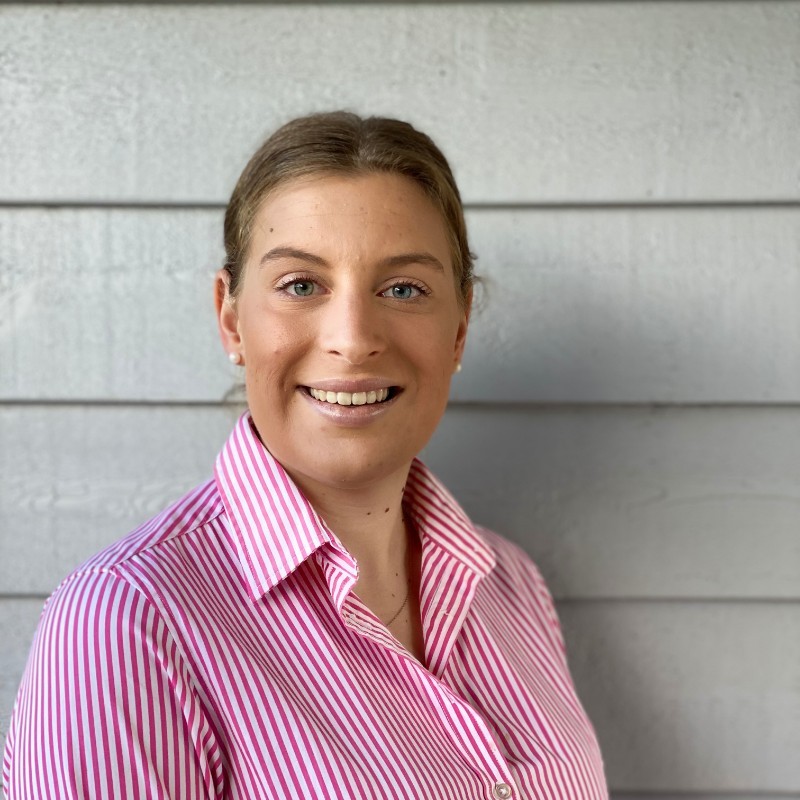 Renae Bice, Agribusiness Graduate
Since graduating university, I was lucky enough to be a part of the 2020 ANZ Agribusiness Graduate program. To be honest, if you asked me when I left school or at the start of university where I would be at the end of my degree, I never would have thought I would be working in a bank. I am extremely passionate about the Australian Agriculture Industry and while I was attending the annual Australia Dairy Conference, I was lucky to enough to meet like-minded people who introduced me to a fellow ANZ Agribusiness manager and graduate at the time who encouraged me to apply for the program.
I saw huge benefit being able to broaden my agribusiness knowledge, service Agri customers as well as enhance my knowledge into different agriculture industries through the rotations.  A few months later, I received a call offering me a position that I could not turn down. In my first rotation I was placed in Gippsland, VIC, which was predominantly dairy based and due to COVID saw myself working back at home on the farm until I relocated to the Southern Highlands, for my second rotation which was refreshing starting back in the office and gaining insight into both agribusiness and commercial clients and finishing the program with my final rotation located in South West Vic. 
If someone had told me at the beginning of the year that I would be working from home more than in the office, I would have told them they're joking. Starting a career in a pandemic was a challenging experience but I am amazed of how technology has enabled everyone to adapt and continue to work, learn and be more resilient.  The work I complete changes day to day which is one thing I love about being an Agribusiness Graduate. One day you could be out visiting clients (which is definitely a highlight of the job) and being able to see first-hand their businesses and how we can make a positive impact, to the next day, sitting in front of the computer preparing documents, assessing transactions with your manager, analysing financials and of course checking emails. I am lucky to be in a position where I'm able to connect with farmers on a daily basis and being able to roll off the Graduate program into a position to do so excites me.