APA Group Graduate Programs & Internships
APA is a leading Australian energy infrastructure business, connecting Australian's to responsible energy since 2000. We employ around 1900 people around Australia. Our purpose to strengthen communities through responsible energy, and our vision is to be world class in energy solutions.
APA Group currently has 0 opportunities.
Select the following options:
Past APA Group Graduate Hiring Statistics
If you're interested in working at APA Group, understanding when they have opened up applications for their graduate programs, graduate jobs and internships is helpful knowledge to have so you know when you might need to apply. Use the below information to see when APA Group hires graduates, but more importantly what graduate degree's and other student attributes they target for their jobs.
---
Job types
Graduate Jobs (53%),

Internships (45%),

Casual Jobs (1%),

Entry Level Jobs (1%),
Disciplines
Accounting (3%),

Banking and Finance (11%),

Business and Commerce (25%),

Computer Science (39%),

Cyber Security (20%),
Locations
Brisbane (61%),

Melbourne (51%),

Perth (24%),

Sydney (21%),

Adelaide (11%),
Work rights
Australian Citizen (100%),

Australian Permanent Resident (100%),

New Zealand Citizen (92%),

Australian Student Visa (8%),

Australian Bridging Visa (7%),

Australian Working Visa (7%),
APA is a leading Australian energy infrastructure business, connecting Australian's to responsible energy since 2000. We employ around 1900 people around Australia. 
We own and/or operate around $22 billion of energy infrastructure assets across Australia, including gas storage, processing and compressions facilities, gas-fired power stations and wind and solar farms. Our 15,000 kilometres of gas transmission pipelines deliver about half the nation's natural gas usage. APA is also the sixth largest owner of renewable power generation assets in Australia.
Our purpose is to strengthen communities through responsible energy. We're building a sustainable business by creating value for our stakeholders – our customers, investors, employees, the environment, and the communities in which we operate. We responsibly use the resources available to us, without compromising the needs of future generations.
Our community investment program connects our business and our people to the communities in which we work and live by adding value and leaving a lasting and meaningful footprint in our communities. The communities we focus on are those that we operate in and with, in particular regional communities and First Nation people. Two examples are our long-term corporate partnerships with the Clontarf Foundation and The Fred Hollows Foundation.
We're driven by our values – they are our compass, guiding our decision-making and how we go about our business. Our values are summarised as S.T.A.R.S; Safe, Trustworthy, Adaptable, Results and Service. 
As we continue to develop and expand our operating portfolio, we will continue to invest in our greatest asset: our people. We are committed to achieving diversity of thought across the business by providing a safe and inclusive workplace where employees thrive, both in the moment and for the future.
We offer both Graduate and Intern opportunities at APA. Through both programs, you will be provided with meaningful work in line with your area of study and have the opportunity to work with people at all levels of the business.
You won't just have a desk job, you will have the opportunity to see our assets and get involved in real project work. We encourage our people to learn on the job, to network, and to connect with peers. Through our early talent programs, you can get involved in: 
Networking
Skill building lunch & learn sessions 
Technical training
Social activities  
Team meetings
Graduate Program
APA Group
---
The APA Graduate Program will launch your career in a top 50 ASX-listed, Australian owned business with a vision to be world class in energy solutions. 
APA offers you a clear pathway to a fulfilling career within a team dedicated to excellence. The program provides exciting roles across the whole business from accounting to engineering, finance, IT, operations and many more.
You will work on real projects and experience clearly defined rotations through the extraordinary diversity of our organisation. You will also be mentored by some of the most talented people in the industry. 
Launching your career
The APA Graduate Program provides a unique opportunity for graduates to gain valuable industry experience, learn about our business and gain insight into what a career at APA looks like. Over the two-year program you will work across our core business areas to develop your technical knowledge and skills, and your leadership capabilities. You will work on challenging projects alongside some of the most experienced and talented people in our industry.
Over the two-year program you will experience:
Rotations across our core business units
On-the-job training to build your technical skills
Customised development workshops
Mentor support from a senior industry professional to help guide your career
Meaningful performance development and feedback
An inclusive and collaborative work environment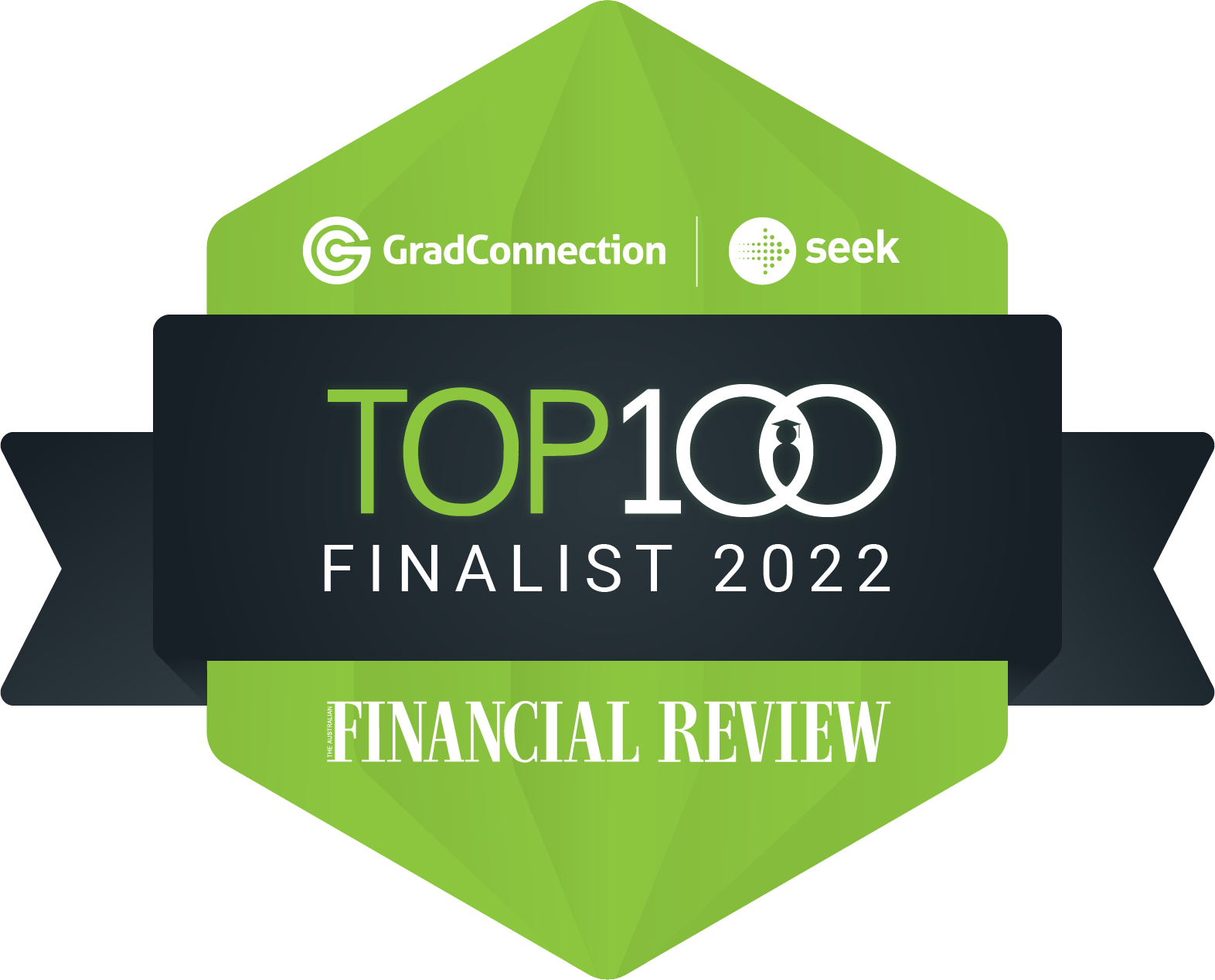 Bring your energy!
We want you to help us shape the future of the energy industry. We pride ourselves on being collaborative and we celebrate diversity and inclusivity. We believe we do our best work when we harness the perspectives and experiences of our people to take the opportunities and tackle the challenges that we, our customers and our communities face in our ever changing world. If you have the energy, flexibility and ideas to help us achieve our vision to be world class in energy solutions, we'd love to hear from you.
Application dates
Applications for the APA Graduate program will open in March 2022.
Internships & Clerkships
APA Group
---
Our Intern program is a structured program that runs for 12 weeks from November to February each year. Working with a team aligned to your area of study, you will receive structured on boarding and induction, on-the-job training, and networking opportunities. We will provide meaningful work and appropriate supervision while you are observing and learning. Being a part of our Intern program could be a fantastic pathway towards the APA Graduate Program.
To be considered for the Intern program, you will be in your penultimate year of study. At the completion of your Intern program, this could lead to an ongoing opportunity to continue within your team, depending on business projects and workload.
Opportunities within these programs vary year to year and will be advertised on our careers page.
See what some of our Interns had to say about their recent experiences at APA.
Career Opportunities
APA Group
---
Our APA values are important to us and we're looking for graduates and interns who share these values and are keen to join a rapidly transforming business environment. We want to hear from graduates who are flexible and resilient in the face of change and who thrive in team situations. We foster a diverse and inclusive workplace and want you to bring your energy and passion to work to deliver exceptional service to our customers.
APA offers roles from across the business including:
Accounting
Administration
Corporate affairs
Compliance
Engineering
Environment
Finance
Health & Safety
Human Resources
IT
Legal Counsel
Operations
Procurement
Project Management
Recruitment
Risk & Compliance
Strategy & Commercial
Urban Planning
Application Process
APA Group
---
We keep in touch with all our applicants throughout the process so you're up to date on your application's progress.
If you are applying to the APA Graduate Program, you can expect to be asked to complete an application form and submit your CV and cover letter with your academic transcripts. The process also involves a video interview, assessment centre and an interview.
If you have any queries, please send an email to [email protected] and one of our team members will get back to you. You can also follow APA Group on LinkedIn to stay up to date with announcements around our early talent programs and broader APA news.
Employee Profiles
APA Group
---