Your health career starts here. Progress through our brands as your skills and experience grow, while enabling better lives for the people you serve.
Kick start your career with one of Australia's largest Allied Health groups, with support, networking and a variety of experiences.
POSITION START DATE
Feb 2022 (approx)
Past APM Graduate Hiring Statistics
If you're interested in working at APM, understanding when they have opened up applications for their graduate programs, graduate jobs and internships is helpful knowledge to have so you know when you might need to apply. Use the below information to see when APM hires graduates, but more importantly what graduate degree's and other student attributes they target for their jobs.
---
Locations
Adelaide (100%),

Brisbane (100%),

Canberra (100%),

Darwin (100%),

Hobart (100%),
Work rights
Australian Citizen (100%),

Australian Permanent Resident (100%),
Past APM Graduate Programs
Check out some of APM's past jobs they have posted on GradConnection over the last 12 months. Understanding the details about what a graduate employer is looking for well before applications have opened can sometimes be the edge you need to secure your first graduate program.
---
Kick start your career with one of Australia's largest Allied Health groups, with support, networking and a variety of experiences.
POSITION START DATE
Feb 2022 (approx)
Kick start your career with one of Australia's largest Allied Health groups, with support, networking and a variety of experiences.
POSITION START DATE
Feb 2022 (approx)
At its core, the APM Group is a leading global human services and health care organisation with a purpose of enabling better lives. Our network of more than 7,500 people in 10 countries is dedicated to helping individuals of all abilities thrive with independent and fulfilling lives.
In the last 12 months, our team members have reached the lives of more than 1 million people.
Our passion lies in helping people be their best, and we believe in celebrating the success of every individual who overcomes physical, intellectual, or psychological injury, illness or disability, to reach their goal in life.
APM currently has five brands in Australia that deliver services across the Allied Health sector, with opportunities for graduates with qualifications in:
Occupational Therapy
Exercise Physiology
Physiotherapy
Psychology
Social Work
Rehabilitation Counselling
Joining APM, you'll enter the world of occupational rehabilitation, experiencing the satisfaction that comes from creating physically and psychologically safe workplaces, and supporting people who have an illness or disability so that they can progress toward a return to work goal. 
The APM Group Graduate Program is entirely unique in that it offers you the opportunity to experience multiple brands through a two-year program of experiences designed to kick start your health career. You'll spend nine months each in two of our WorkCare businesses, getting a feel for different brands and how they work in the occupational health sector.
At 18 months, you'll have the opportunity to relocate to one of our regional locations, or rotate to another WorkCare business.
At the end of your 24 month program, you'll be welcomed to remain in the APM Group with an ongoing permanent employment offer.
Here's what else to expect...
A smooth, supported induction to get you on the right track
An induction program will get you familiar with the business and connected with your peers. Through a combination of face to face and virtual interactions along with online training, you'll learn about your new team and the work you'll be doing.
Continual professional development, to grow your skills and knowledge
APM prides itself on investing in its people, so that as we grow, they grow with us, too. Throughout the graduate program, you'll be offered a series of learning and development opportunities through the different parts of our business with members of our skilled team.
Experience a variety of case work
Much of the work we do requires us to step out into the community, and some of it requires us to work with different industries and sectors. As a new graduate, you'll rapidly grow your skills and experience through the variety of case work that you're exposed to.
Support along the way
As you progress through your program, you'll have a mix of one-to-one support from a mentor, shadowing opportunities and quarterly networking events with other graduates in the APM Group.
You'll be creating an impactful and rewarding career
Doing good for the community isn't something that's solely reserved for the charitable things you do in your spare time – it's something you can achieve through your work, too. As part of the APM team, you'll create meaningful impact for others while also enjoying a bright career path.
To apply, click the application link, respond to the questions in the application form and submit your resume. You'll be invited to complete a video interview and may proceed to one-on-one interview with one of our brand leaders before being invited to join the program.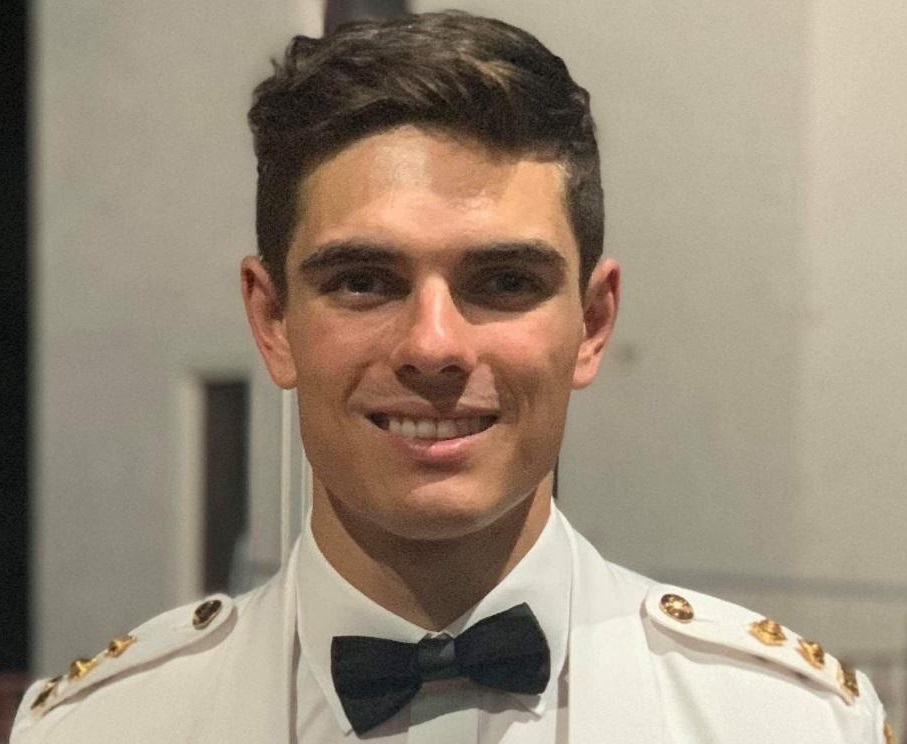 Your Name: Reilly Creagh
Your Job Title: Rehabilitation Consultant 
University Attended: Queensland University of Technology
Degree Qualification: Bachelor of Clinical Exercise Physiology
Year of Graduation: 2020
What's your job about?
Konekt is a private occupation health company that provides services for Australian workers across the country. I am employed as a rehabilitation consultant at the Nerang office in Queensland's Gold Coast. My daily schedule can vary from week to week depending on how many clients are assigned to me. Clients come from several sources including the Department of Veteran Affairs (DVA) and WorkCover (Queensland and New South Wales). The services I provide include worksite assessments, pre-employment tests, functional capacity evaluations and ergonomic assessments. All these tasks are tied with a specific worker to assist with obtaining employment or returning to work. During a typical day, I make phone calls to clients, employers and health providers to ensure my clients are progressing towards achieving their goals.
What's your background?
I was born and raised in Brisbane, and graduated from Brisbane Grammar School in 2015. At first, I started university with a bachelor's degree in Architectural Studies, but during this time, my interest and passion for personal fitness started to grow and six months in, I changed my degree to a Bachelor of Exercise Physiology. 
Throughout the degree I worked in a number of jobs and undertook volunteering opportunities to gain more experience. Some opportunities included working in retail, volunteering in a health services practice as well as completing three university placements. 
I also joined the Army Reserve fairly ealy on in my time studying, to learn new skills and earn cash on the side. Just before my final year of studies, I completed the final training modules to earn a commission from the Royal Military College in Canberra and in January 2020, was commissioned as a Lieutenant in the Army Reserve. I was posted as a platoon commander to Bravo Company, 25th/49th Royal Queensland Light Infantry Regiment located in Logan. During the COVID-19 outbreak, my university subjects went online, which gave me the opportunity to volunteer for Operation COVID-19 Assist, supporting the border closures in Southern Queensland for three months in Warwick.
When class returned to face-to-face, I returned to complete my final six months of study, which included 12 weeks of placements. Towards the end of my final placement, I applied for a role at Konekt and was fortunate to be offered a full-time position on the Gold Coast at the start of 2021. 
Could someone with a different background do your job?
Yes, of course! I work with many psychologists and occupational therapists. Working for a private occupational health company has been a steep learning curve, but it has introduced me to the corporate world of health care within Australia. I would suggest that if you are curious about a health career in the corporate sector or wish to transition from clinical heath care, this would be a great option for you to explore.
What's the coolest thing about your job?
Supporting people with their person-centred rehabilitation plan is extremely satisfying. As a rehabilitation consultant, I enjoy the client diversity and specialised treatment that I am able to provide to them. My favourite part of the day is when I get to head out of the office to meet with our clients for ergonomic, pre-employment and worksite assessments along with general client meetings.
What are the limitations of your job?
There are two sides to every coin. As an exercise physiology student, university didn't really expose me to the realities of corporate work – what we learned was more orientated towards clinical treatment. In my current role, I am based in an office environment, which is not how I imagined I would be working based on what we learned at uni. This adjustment can be challenging for those who prefer to be more hands-on however the upside it has gives you the chance to learn a range of business skills and I am able to get out and about often to work directly with my clients and customers.
3 pieces of advice for yourself when you were a student...
Take to time to ask questions and understand the content that is taught at university. It might be hard to understand right now, but it will all make sense when you enter the workforce.
Take as many opportunities as possible to volunteer in as many learning environments as possible. This is so important as we learn from others, especially since everyone does the job differently!  
Take pride in what you study and find your passion. You will only achieve this by trial and error, but once you find your passion take every opportunity to learn as much as you can.
---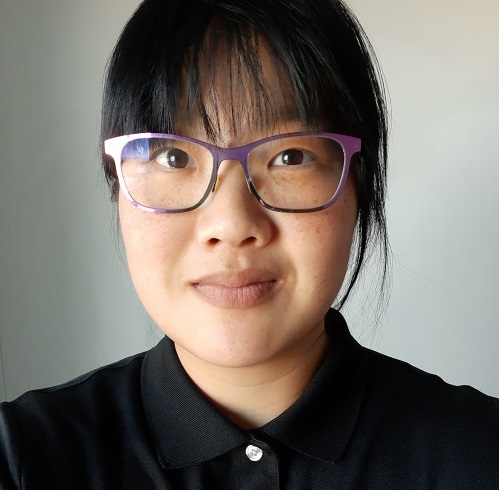 Your Name: Julia Cham    
Your Job Title: Lead Consultant, Occupational Therapist
University Attended: University of Queensland
Degree qualification: Bachelor of Occupational Therapy
Year of graduation: 2012
What's your job about?
APM WorkCare provides return to work services to injured and ill workers, assisting them to get back to work and life. My role is to provide professional assessment and case management expertise to make the process of getting back to work smooth and sustainable. 
My role as an Occupational Therapist is to assess functional capacities (assessments involve Worksite Assessments, FCE's, ADLs, Driving Assessments) and medical clearances, and pair this with the requirements of returning to work. I complete a lot of specialised assessments that I have learnt whilst on the job and are standardised in the industry and used to get people back to work safely.
My role is not a cookie cutter! Every day can look different and even the same assessment such as a worksite assessment can look very different as I see people who work in offices to people who work in factories and even places you wouldn't expect, like zoos!
What's your background?
I grew up in Australia though I was born in Hong Kong (SAR). 
I completed the Australian schooling system at a local primary school and then at a private high school through a partial scholarship. I then went to the University of Queensland where I studied a year of Science (hated that!) and went into Occupational Therapy.
I came to work for APM WorkCare after I graduated from university because of a friend I had made in university. She told me if I wanted a job, APM were looking for people to help with a new Defence Force contract at the time. I sent the State Manager a resume, and the rest is history! I never thought that being an OT would bring me into a role working out of a Defence base and two units. I have travelled interstate to be trained up and can complete standardised functional assessments and driving assessments.
Could someone with a different background do your job?
Yes (and no)! There are aspects of the role that people from another health background can do – worksite assessments, ergonomic assessments, functional assessments – however there are also OT specific assessments that complete such as the Assessment and Driving Assessment (ADL). We work as a multidisciplinary team though, so across our different skills and qualifications, together we provide the full range of services available.
What works well in our role is a good open mind and strong proactive communication. Time management and problem-solving skills are also essential.
What's the coolest thing about your job?
I love the teamwork required in my job. My favourite thing about working in the role is knowing that while I have strengths in several areas, I can trust my colleagues and their different skills to contribute to the work that I do – for example, we have psychologists in our team who I regularly work with – to help people back to work and achieve good outcomes. We have each other's back.
The role hits all the right notes for health professionals, I know that we are doing the right thing when workers can successfully get back to work, or if they are able to go about their life with improved quality of life.
What are the limitations of your job?
I have a fair bit of responsibility. An unofficial role I have is to ensure that the team is happy and make sure they have all the tools required to do well. Weekend work is rare, but like many professions, it can pop up from time to time when something urgent or unforeseen comes up. My job is only physically demanding when I am doing functional assessments – which involves moving and transporting weights, or worksite assessments, where I need to replicate activities that workers do in their jobs.
3 pieces of advice for yourself when you were a student...
Pay attention when you are doing your elective course on workplace rehabilitation! Keep your mind open to this as a career pathway.
Networking is key, I wish I had made more connections to occupational rehabilitation providers and companies so that I could interview better when I applied for work.
Make sure you make the time to do things that you enjoy – for me, it's kung fu instructing! Whatever it is that keeps you happy and healthy, make sure to dedicate time to it.
---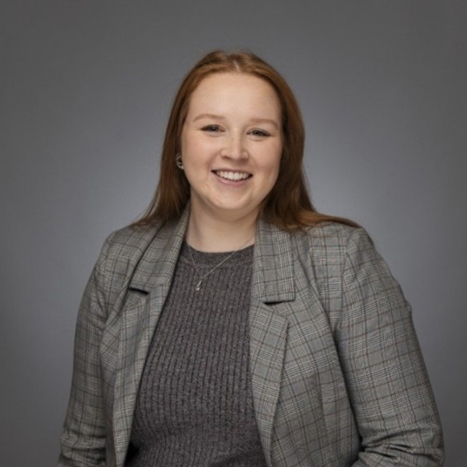 Your Name: Emma Chambers 
Your Job Title: Rehabilitation Consultant 
University Attended: La Trobe University, Melbourne 
Degree qualification: Rehabilitation Counselling 
Year of graduation: 2018
What's your job about?
APM is an Occupational Rehabilitation provider that has extensive experience in the successful management of complex psychological injury, stress claims and physical injuries. Our teams regularly work with government agencies, and an increasing number of private sector organisations. My area of work is with psychological compensation claims and assisting with early intervention requests with veterans, government agencies and private sectors. This includes going to treating practitioner reviews with clients, workplaces to discuss return to work assistance or having meetings with the client and the case managers to ensure rehabilitation is proactive. The types of employers we visit include hospitals, government sites, construction sites and schools.
What's your background?
I grew up in Toowoomba, QLD, living there until the end of eighth grade, at which point I relocated to Darwin, NT as my dad's Army work required him to be there. It was a little strange for me, starting year 9 in Darwin as is it is still the last year of middle school – not yet high school, which in Darwin is years 10 to 12. My time in Darwin was a great experience though as it allowed me to learn about different cultures and a different lifestyle. After I graduated year 12, I went abroad with my Mum to the United Kingdom and France before returning to Australia for university. This time, I chose Melbourne, VIC and completed a Bachelor of Health Science, majoring in Rehabilitation Counselling and then a Graduate Diploma in Rehabilitation Counselling to gain my accreditation. 
During my last semester of my post degree studies we were required to complete a 20-day placement within Rehabilitation Counselling and after some research I reached out to APM for the opportunity. I was drawn to APM as they worked with the Australian Defence Force, which was an area I wanted to work in after having had family be members of the Army. 
After my placement I was offered a full-time role as a Rehabilitation Consultant and have been with APM for two and a half years now – 18 months in Melbourne and one year in Canberra.
Could someone with a different background do your job?
Yes, generally Occupational Therapists, Physiotherapists, Psychologists and Social Workers can be considered for this role, however it also depends on the type of customers and assessments that need to be done. Unfortunately, if you are not from one of these backgrounds or similar it is likely this role would not be a fit for you. 
What's the coolest thing about your job?
What I love the most about my job is the flexibility around planning your own week – and the travel – I love traveling to different areas of the state, even out of the state, and even just going to different workplaces, doctor's offices even cafes. I also love that I get to meet so many different people living so many different lives and hearing their stories.
What are the limitations of your job?
Within my role there is a lot of responsibility around meeting timeframes and being proactive. I also find that there are my own expectations that I set for myself around my work and the help that I provide to our clients. The role can be physically demanding, especially when travelling a lot, however I would say it is more emotionally demanding. For these reasons, self-care is super important to make sure you put in enough time for the things that make you feel rested and happy.
Some of the work that I do can be done outside normal business hours, which is great for flexibility of time. I choose not to work on weekends or after normal business hours, but this comes down to planning of tasks throughout the week so that they are completed within your normal hours. Like most types of work, there are busy times – so planning and time management are essential skills to have.
3 pieces of advice for yourself when you were a student...
Do not worry about things you cannot control. I have always been bad at this but really working this out before moving forward with life would have been helpful. 
Do not worry about other people's opinions. 
Enjoy life. Enjoy all areas of life and live in the moment. 
Reilly Creagh
Reilly Creagh studied ​a Bachelor of Clinical Exercise Physiology at Queensland University of Technology in 2020 and is now a Rehabilitation Consultant for APM Gorup at Konekt Workcare.
6.15 AM
I turn off my alarm and jump into my runners to get an early walk in before breakfast. After the brisk walk I take my time to cook breakfast and prepare for my day in the office. 
7.00 AM
I change into work smart casual clothes and double check I have my company phone and laptop ready for the day. Packing this all into the car, I add in my gym gear and start the commute down the highway.
7.25 AM
I arrive at the APM offices in Nerang and quickly make a coffee whilst I start up my computer. The first hour of my day allows me to check emails and prepare for my appointments. I finish up any admin tasks from the day before my first client arrives.
8.30 AM
My first client for the day arrives – it's a pre-employment (PE) medical appointment, which is where we assess the functional and physical capacity of an individual, based on the requirements of the role they intend to carry out with their employer. I introduce myself and lead the client to our PE room to get started with the assessment. Today we will complete a drug/alcohol screen, audio, visual and physical assessments. The client is going for a role in a food company as a factory operator, and the results of these assessments will determine if he can complete the role safely. Fortunately, the client performed well in all the criteria of each assessment, and I sign them off as suitable for the role. I take a quick break before heading back to the desk to finalise my records for this case.
9.45 AM
Sitting back down at my desk I get a call from an insurance case manager to discuss the recent medical report for one of our clients. We review the next steps of the claim, and they ask if I can book in to attend the worker's next review with their GP. After noting the details of our conversation for this case on our system, I write a new return to work plan for the client.  
10.30 AM
The office bell rings. It's another client who has arrived for our next appointment. They came in to conduct an initial host assessment, which is an appointment that reviews the aspects of an injury and suitable temporary employment options for the worker to undertake if they are not able to return to their original employer immediately. 
We discuss the client's qualifications, work experience and the details of their lower back injury. After the completion of our session, I summarise my plan to the client, which includes contacting their physiotherapist and start looking for a 'host placement'.  A host placement is a temporary work trial designed to offer suitable duties for a worker to rebuild their physical capacity and resilience. I schedule a session to make some phone calls next week to search for a relevant employer for a host placement, which will be a temporary volunteer job for the client to re-build their working tolerance. 
11.30 AM
After the appointment, I join a scheduled meeting with one of my regional managers to conduct several strategic case reviews (SCRs) for my files. An SCR is an analysis conducted with a more experienced consultant to discuss strategies for the progression of the case and the client's goals. We have a quick review of four Workcover Queensland files before my lunch break.
12.00 PM
I take my lunch to a local park where I can get some sun and take some time to relax. I try to clear my mind of thoughts that remain from the morning's work and take a quick walk around the park back to the office. 
12.30 PM
After returning to my desk, I come back to the return-to-work plan that I started earlier in the day and complete the report to send off to the employer, worker and doctor. I make a few quick phone calls to one my clients to obtain an update to their medical treatment.
1.00 PM
I join a facilitated peer support session with several of my colleagues. The topic being discussed today is the importance of case notes.  These sessions are helpful for the development of my skills as a consultant and give everyone an opportunity to share and learn how to write effective clinical case notes.  
2.00 PM
I grab a quick coffee for the end of day admin and open a report that I had scheduled into my calendar. My Department of Veteran's Affairs clients require quarterly progress reports, so I make a start on one that is due early next week. I take my time to detail the medical, psycho-social and vocational aspects of the client's progress in the past months before sending it to my manager for review. 
I have a quick catch-up with my manager about the progress of my day. She usually checks in on me most days to ensure I have a balanced caseload and that I have all the guidance I need.  
3.30 PM
I jump back in my car just parked outside the office to get back on the highway up to my local gym. I use this time to listen to podcasts and books whilst trying to beat the peak-hour traffic.
4.00 PM
Arriving at my gym, I clear my head to start a good strength workout to 'practice what I preach'. I finish off my session with a quick run and head back home for dinner.
5.30 PM
After getting home I reflect on the day and start to wind down, ready to wake up tomorrow and see what the new day brings.
---
Emma Chambers
Rehabilitation Consultant / Rehabilitation Counsellor at APM Workcare. 
I studied a Bachelor of Health Sciences (Majoring in Rehabilitation Counselling) and then a Post Graduate Diploma of Rehabilitation Counselling at Latrobe University in 2018. I received my ASORC accreditation the same year and am now working as a Rehabilitation Consultant with APM WorkCare. 
7:30 AM 
I slowly turn around in bed to turn my alarm off, wondering if I can snooze for a bit longer before having to get up and ready for the day. I have breakfast and drive my partner to work before arriving at our carpark for the day.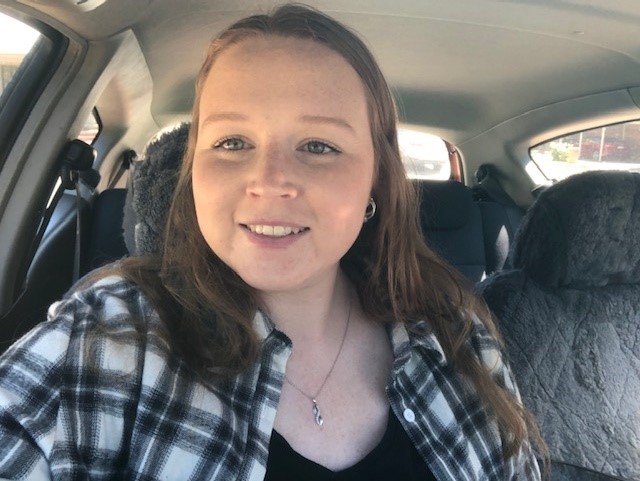 8:30 AM 
I make it into our office, start up my computer and put my lunch in the fridge. This is about the time my colleagues get in – we usually start the day grabbing a coffee together. When we return, I look at my calendar and complete any printing needed for the meetings today and start answering emails.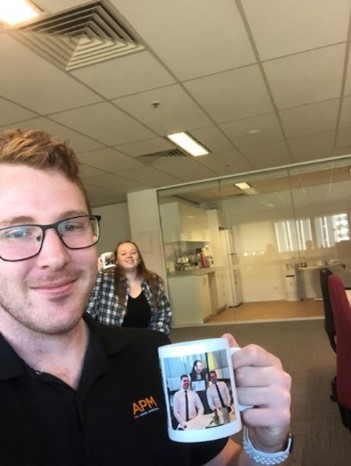 10:00 AM 
I hop back in my car around 9:30am to be ready for my first meeting at 10am, a 20-minute drive from the office. Today I was having a workplace meeting at a school with a client and their manager to talk about the next stage of their return-to-work plan. We discussed the adding another full day to the client's gradual return to work and scheduled the next review in two weeks. 
11:00 AM 
Back in the car again, making my way to have a medical case conference with another client and their treating doctor. This one was a bit trickier as the client was still unfit to return to work, so we discussed other treatment options and activities to help build the client's confidence and resilience. The client ended up getting a referral for an Exercise Physiologist to gain more of a routine and confidence around people in a public setting. The doctor and client and were happy with the plan so far, so it was a positive meeting! 
12:00 PM 
Back in the office for lunch – I'm starving! Today I had homemade enchiladas from dinner last night and they went down a treat. Luckily there were a few of my colleagues in the office today for lunch so we had a nice catch up, chatting about our days so far. 
1:00 PM 
Back at my desk to complete my case notes and update emails from this morning's meetings. I also managed to complete a few email replies, phone calls and reports that were scheduled to be done to ensure they are within timeframes (today was an initial assessment report and progress report). 
3:00 PM 
After a mid-afternoon snack and another coffee run, I had a video conference with one of my clients, their manager and case manager from the insurance company to have a review with how the client was tracking in their new workplace. The meeting found a few barriers with how the client is coping with the work, so we brainstormed so new strategies from all parties to better assist the client with a safe and positive return to work. After this, I took the opportunity to debrief with one of my colleagues, just to make sure I am continuing to think proactively to assist the client. 
4:00 PM 
For the final hour of the day, I was back at my desk to reply to emails and return some phone calls that I missed while in the recent meeting. This normally takes some time as with each email there are usually follow up actions like phone calls and creating documents.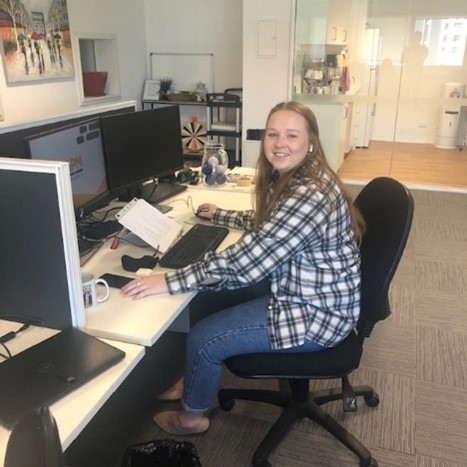 5:00 PM 
Picked my partner up from work and then on the route to home. While stuck in pockets of traffic, my partner and I discussed our days, planned the rest our week and discussed the weekend. 
5:30 PM 
Arrived home, cooked some dinner, and got a few chores done around the house before sitting down to enjoy some YouTube until bed. 
As a human services business, we understand offering the best conditions and creating job satisfaction helps you be your best. Our aim is to provide a flexible and family-friendly workplace that looks after your health, happiness and wellbeing, as well as ensuring you have opportunities to develop and grow professionally.
Purchase Additional Leave
Need a little extra time off? You can increase your annual leave balance by purchasing up to an additional two weeks using pre-tax deductions from your fortnightly pay.
24/7 Mobile Safety
Sonder, a 24/7 mobile safety app, provides you with preventative safety, critical incident response and natural weather event alerts.
Wellbeing Support
Access coaching and counselling support along with an online platform containing tools and resources to improve your mental wellbeing. For people affected by domestic violence, additional support and paid leave is available.
Leadership Development
The APM Leadership Development Program immerses leaders from across the business in critical 21st-century leadership concepts and skills.
Transfers & promotions
When you're part of the APM group, you're part of a network of national and international brands that offer access to an exciting path of transfer and promotional opportunities.
Flexible working
Where your work can be completed independent of location or office hours, enjoy the option to flex your work hours and location.
Health insurance
Your health is important, which is why we have partnered with Bupa to provide our employees with the benefits of corporate health insurance.
Microsoft 365 for Home
The Microsoft Home Use Program lets you save 30% on Office 365 subscriptions.
Travel Discounts
You and your family can access great travel discounts through our corporate travel partner, QBT. Discounts are also available on Qantas Club membership and joining fees.
Diversity & Inclusion

APM
---
A place where you can be you
Our EDI mission
Enabling Better Lives by striving to create equality, diversity and inclusion in our workplaces, for our teams and people, and our customers and communities around the world. 
Our EDI Commitment 
At APM, we make a positive difference, every day. Ours is a first and foremost a people business.
Our mission is to create new opportunities in life for as many people as possible, to help them into meaningful work and to create safe and healthy workplaces where they can prosper and grow. 
We are in a unique position to make a positive and lasting social impact on people and communities through the work we do, every day.
Put simply, we are Enabling Better Lives.
This purpose is true for our communities, our clients, and our people, with no bias to race, gender, ability or social status. 
In our eyes, everyone is equal and deserves to receive the same best in class service and a safe and inclusive workplace that celebrates different perspectives.
For this reason, Equality, Diversity and Inclusion (EDI) runs to the heart of who we are, what we stand for and how we work.
Our commitment to Equality, Diversity and Inclusion is embedded in our business strategy and goals, and our ways of working with each other.
Our people are the heart of our inclusive and diverse culture! They must be actively involved in EDI our vision, strategic planning and activations. 
By doing this, we can contribute to strong and sustainable communities and create an inclusive workplaces that champion equality and diversity. 
APM Employee Resource Groups (Employee Communities) in Australia 
At APM, we want to empower our people to bring their full self to work, each day. 
A diverse and inclusive workplace is one that thrives and has a greater impact in the community.
Our APM Employee Resource Groups allow our people to come together around shared backgrounds, experience and perspectives to champion important diversity and inclusion issues, initiatives and programs in our business.
They involve all our employees by celebrating key diversity milestones, encouraging knowledge sharing, learning and acceptance.
They aim to build awareness and understanding across the APM Group and in the community and act as a sounding board for APM leadership on diversity matters.
Our active APM Employee Resource Groups are – 
APM DIIversity: People with Disability or with lived experience of a disability and their allies
APM Yarning Circle: connecting Aboriginal and Torres Strait Islander People and their allies
APM CALD: Culturally and Linguistically Diverse at APM
APM Pride: our LGBTQI+ community and their allies 
Message from the Group CEO
At APM our mission is to enable better lives for our clients, the most vulnerable, with no reference or bias to race, gender, ability or social status.
In our eyes everyone is equal and deserves to receive the same best in class service no matter who they are and where they live.  
What we do each day brings good to the world.  We have such a critical role to play in our local communities and to support what is right – we are resilient, strong, committed and responsible.  Together we are making a positive difference every day.
For this reason, Equality, Diversity and Inclusion runs to the heart of who we are and what we stand for at APM.
Mike Anghie
APM Group CEO