Arup Graduate Programs & Internships
Dedicated to sustainable development, our firm is a collective of 16,000+ designers, advisors and experts working in 90+ disciplines across 140 countries. Founded to be both humane and excellent, we collaborate with our clients and partners using imagination, technology and rigour to shape a better world.
Our primary goal is to develop a truly sustainable built world. This means that in all our work, we aim to identify a balance between the needs of a growing world population and the…
View more Arup has no active opportunities at the moment.
See who's currently hiring with our Job Search!
Search for jobs
Dedicated to sustainable development, our firm is a collective of 16,000+ designers, advisors and experts working in 90+ disciplines across 140 countries. Founded to be both humane and excellent, we collaborate with our clients and partners using imagination, technology and rigour to shape a better world.
Our primary goal is to develop a truly sustainable built world. This means that in all our work, we aim to identify a balance between the needs of a growing world population and the finite capacity and health of our planet.
Our decisions and actions intend to produce inclusive and resilient communities, infrastructure and cities. We also recognise that sustainable development encompasses many different factors. So, our work also prioritises environmental regeneration, biodiversity, conservation of resources, stable economic growth and social progress.
We are an independent firm, owned in trust by our members. We choose work where we can make a positive difference in the world.
"Our work should be interesting and rewarding. Only a job done well, as well as we can do it – and as well as it can be done – what we do, and never be satisfied with the second-rate."
 – Sir Ove Arup
Quality, humanity and diversity are core values that set Arup apart.
Quality
You will work alongside talented people who share your ambition to make a difference through an unparalleled calibre of work. You will work alongside some of the most talented people who share your ambition to make a difference through an unparalleled calibre of work. We believe your development is shaped by a combination of factors, including training, learning from colleagues and through your work. From day one, you'll work on challenging and meaningful projects.
Humanity
We offer meaningful day-to-day work where you can develop an incredible range of skills and experiences on projects large and small. We support our people to get involved on issues they're passionate about and where our expertise can produce the most value. From improvements to the Rohingya refugee camps in Myanmar to rapid Covid-19 healthcare support in Nicaragua, all our work aligns with the United Nations Sustainable Development Goals.
Diversity
Our vision is for an inclusive workplace representing our diverse society. As an ever-growing worldwide community of talented practitioners, the diversity of our people is central to our success.  Our focus areas are gender, LGBTI, culture & ethnicity, age/generational, Indigenous and disability. We want everyone to feel they belong, have value, and can thrive. We are all unique – like a fingerprint – and we celebrate this uniqueness.
At Arup you'll gain first-hand exposure to innovative, sustainable, multi-disciplinary projects from the very start.
Our Graduate Development Program runs over two-years covering a variety of learning and development opportunities, supplemented by on-the job exposure, working with your team and consulting with clients. The combination of formal learning and industry exposure will ensure you have the skills for a successful career and enable you to build your professional network.
The program launches with Graduate Connexion, which brings the entire Australasian graduate cohort together virtually in a variety of learning workshops, events and activities over the first few weeks of the Graduate journey. This includes meeting and hearing from some of our influential leaders and provides the opportunity for networking with graduates from other disciplines from around the region.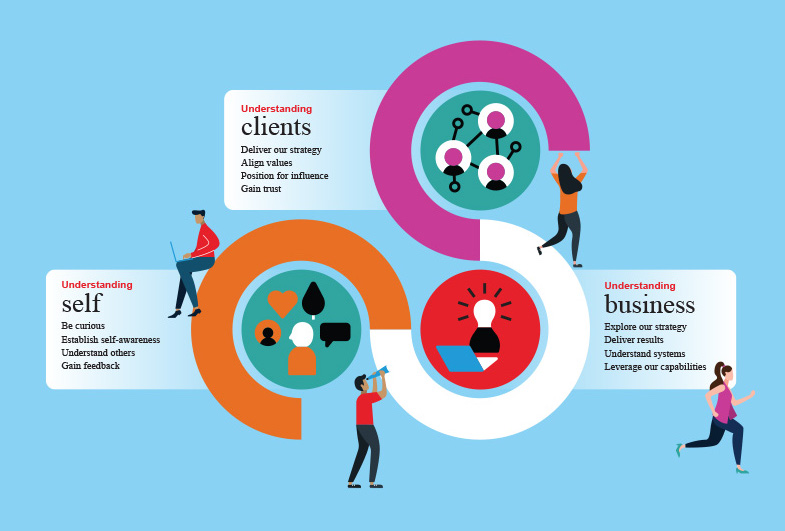 Further benefits of the program include:
Ongoing mentoring from experienced practitioners in your field
Direct involvement with specialist Skills Networks both regionally and globally
Ongoing professional development (technical and non-technical) throughout the two years
Access to an extensive library of professional publications, research and e-learning resources, including LinkedIn Learning, through our Arup University
Support for career progression, chartership/professional qualification and association membership
Your dedication will be rewarded with a competitive salary package that includes profit share as well as benefits that reflect our respect for our people such as birthday leave, bike loans, social and sporting events and more.
Arup Graduate Development – be the sustainable force you want to see in the world. 
So, what does this mean for me?
Being a graduate at Arup, you will have the opportunity to work on some influential, 'out-there' and innovative projects around the world. We are known for providing unique and challenging solutions to our clients, resulting in being part of the creation of some of the global iconic buildings (like the Sydney Opera House!).
We value our graduates and seek your input and you will be given responsibility and trust as a budding technical expert. We provide all the support and training you need, but we encourage you to push boundaries and achieve to a high calibre. 
How can I kick start my career with Arup?
Applications for our 2023 Graduate Programme are open on the following dates:
7th March – 5th April 
1st August – 31st August 
If you would like to register your interest in our Graduate Programme, please fill out this form.
We offer our paid summer vacation programme to university students who are in their penultimate and final year studies and are keen to gain experience and industry insight into Arup. You will have the chance to work on some of Arup's ground-breaking projects, whilst receiving tailored support and professional development training. Additionally, involvement in the programme will set you in good stead when considering graduate roles.
We benefit from the young minds of our organisation, contributing new and fresh perspectives allowing for the continued growth of Arup and its contributions to shape a better world.
Applications for our Summer Vacation Programme open around July/August each year. To register your interest in our Summer Vacation Programme, please fil out this form.
Online Application
Application submitted online via Push Apply 
Application requires you to meet the eligibility criteria for the programme
You will need to mention the office location, your area of expertise and your qualifications
Blended Abilities Test
Those who meet the eligibility criteria will be invited to complete testing on our Sova platform
The testing covers a variety of skills including general reasoning, adaptability and interpersonal communication
Shortlisting
Early Careers will shortlist candidates and provide them to the hiring manager
Interviews
The hiring manager and team will be in contact to arrange an interview
Offer
Selected candidates will receive a verbal offer from the team. Not long after, an official contract will be emailed through to the candidate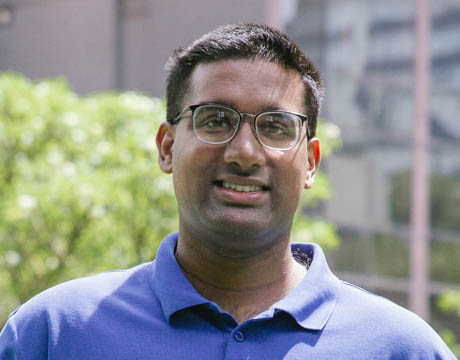 Jason Michael
Graduate Engineer
Jason is a Graduate Engineer working in our Infrastructure (Highways) team in Perth. As a kid, Jason was fascinated with transport, particularly airports and roads and public transport. He dreamt of being a pilot, and when he had the chance to fly, he would gaze outside the airport windows and watch the planes come and go. As he got older, his passion for transportation brought him to civil engineering, where he discovered he could help shape the future of airports.
Jason best aligns with the United Nation's Sustainable Development Goal is number nine, 'Industry, innovation and infrastructure'. 
Why did you choose the Arup graduate programme?
I first learnt about Arup in my final year of university at a career event in Perth. I started talking to some people from the highways team about the culture and the projects at Arup. They were approachable and were passionate about their work. So, I applied to the vacation programme to try the firm out for a few months. The leaders and team members of the highways team were very welcoming and supportive and always encouraged me to learn, ask questions, and pursue my goals. I then transitioned into the Graduate Programme and started in 2021.
"Arup's flexible working opportunities allow me to spread my working hours across the office and home to maintain a healthy work-life balance"
---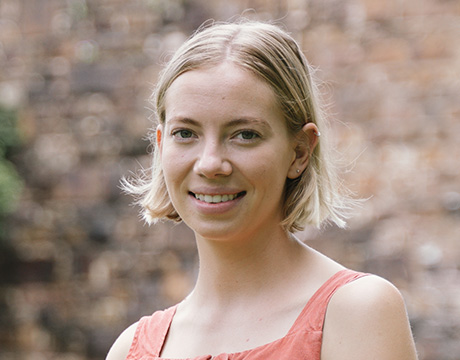 Tessa McGahan
Graduate Consultant
Tess is a Graduate Consultant working in our environment team in Brisbane. As a kid growing up in Central Queensland, Tess could be found hanging outside in nature, playing in the creek with friends and riding her bike along the local BMX tracks. Her love of the outdoors helped her choose a career in environmental science.
Tess best aligns with the United Nation's Sustainable Development Goal is number 15, 'Life on Land'. 
What do you get up to in your day-to-day role? 
I help our clients manage environmental risks that threaten people, our cities and the environment. I've been working on significant infrastructure projects and smaller projects like environmental assessments over the last two years. In my team, we work with specialists to understand the different aspects of the environment and all the various constraints assessed for a project. In addition, I get involved in a wide range of activities, from advising policy to helping protect endangered species.
"It's exciting to be ahead of the curve and progress renewable energy in Australia."
Over the last year, I've been working on an offshore wind farm project, if constructed it will be one of Australia's first-ever offshore wind farms. The project involves conducting environmental assessments, meeting with government and community stakeholders about project approval, and working with the client to guide design decisions. It's exciting to be ahead of the curve and progress renewable energy in Australia. So, it's great to be at the forefront of this technology.  
---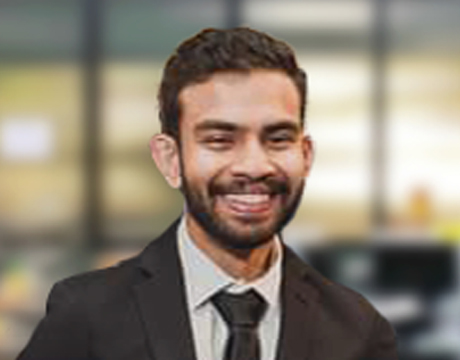 Kaveesha Fernando
Graduate Engineer
Kaveesha is a Graduate Engineer working in our infrastructure team in Auckland. As a kid, Kaveesha enjoyed trying and learning new things, whether playing sports or spending time with family and friends. His father, a civil engineer, would show him bridges and roads he designed, and Kaveesha was always ready to ask questions. As he got older, his passion for people and his curiosity for the world around him brought him to civil engineering, where he discovered he could help design cities built for everyone.
Kaveesha best aligns with the United Nation's Sustainable Development Goal is number eleven, 'Sustainable Cities and Communities.
What has been your most enjoyable moment/project so far?
My favourite project is working on Auckland Light Rail, where I was appointed design coordinator for the project. I've learned about the different disciples that go into a big project like this. I've also improved my soft skills like teamwork and communication with internal and external companies. So, it's surreal to think I'm working on the project that first attracted me to the firm.
What are your future aspirations?
In the future, I want to help the city of Auckland be sustainable and inclusive for all people. I want to continue learning from designs and people worldwide and help bring that knowledge and innovation back home. Ultimately, I want to help our cities be safe and resilient for the future, and transport is a big part of that. So, I'm excited about the future, and I'm confident that Arup will help me create a pathway to my purpose.
Explore our Offices
Arup Office - Sydney
Virtual Office Tour of Level 3
Virtual Office Tour of Sound Lab
Virtual Office Tour of Seeds of Our City
Arup Office - Melbourne
Arup's multi award-winning office at One Melbourne Quarter was designed for high levels of amenity, daylight and social connectivity. The sustainable building design team spearheaded the Green Star, NABERS Energy and NABERS Water ratings for the base building and as well as Green Star, NABERS and WELL ratings for the workplace.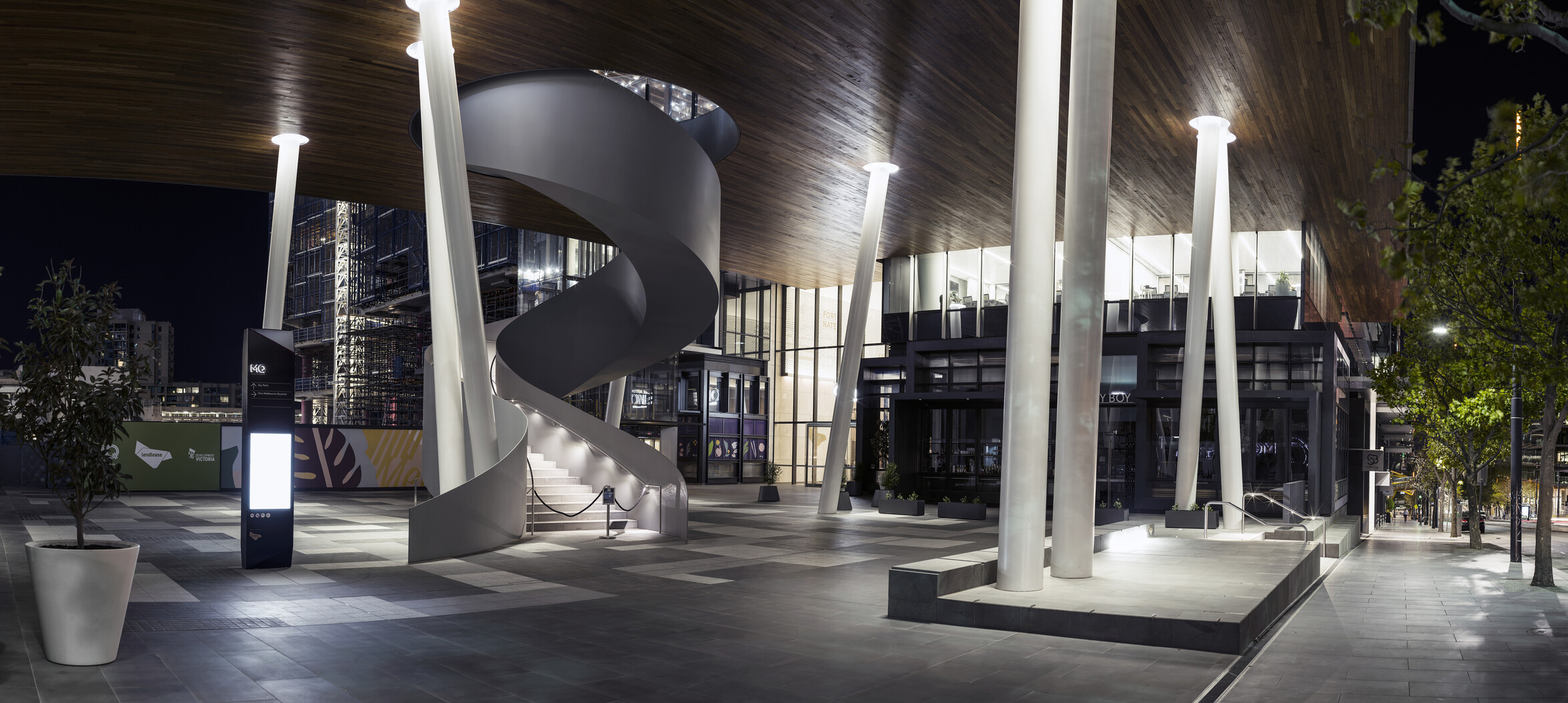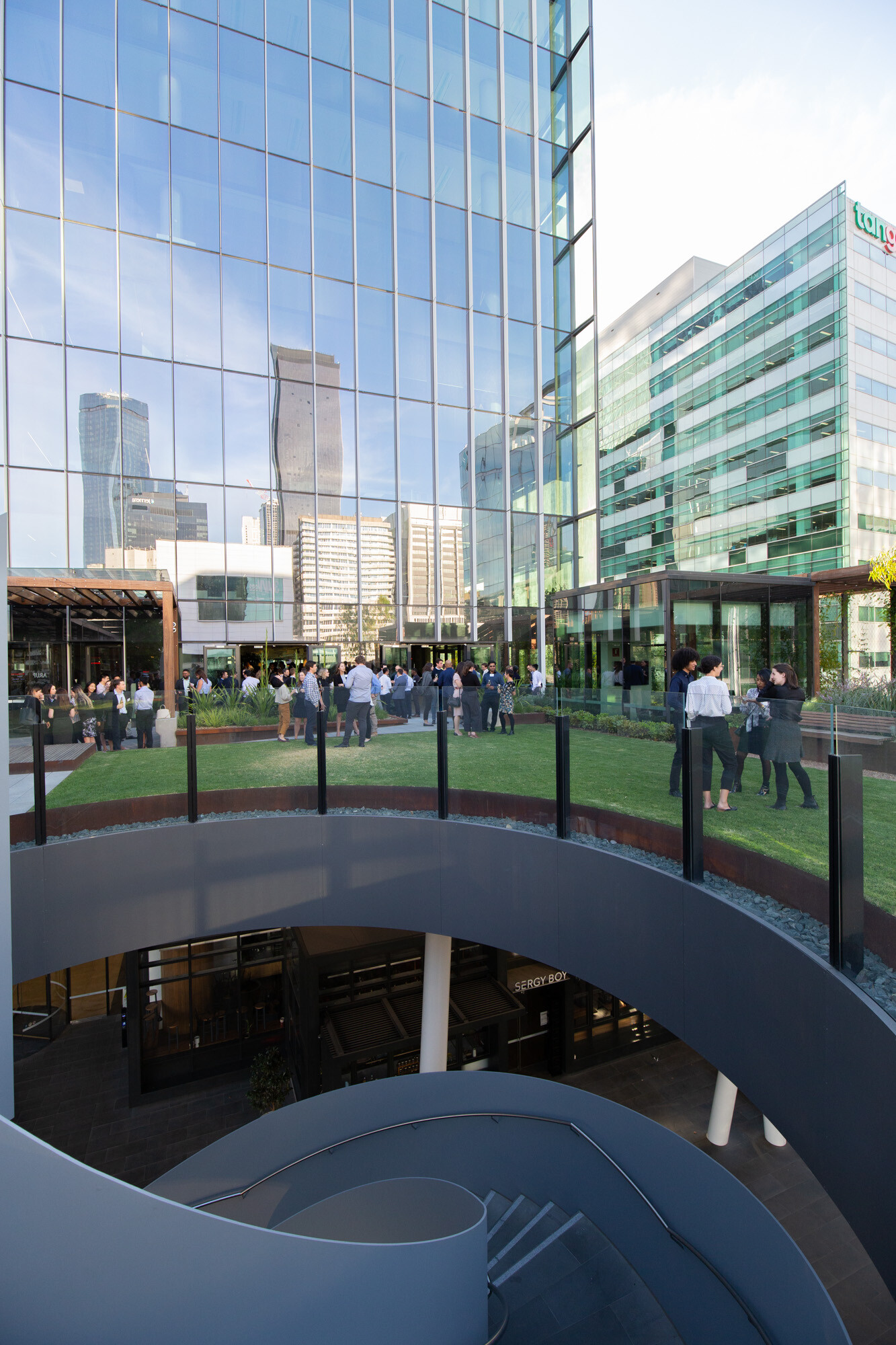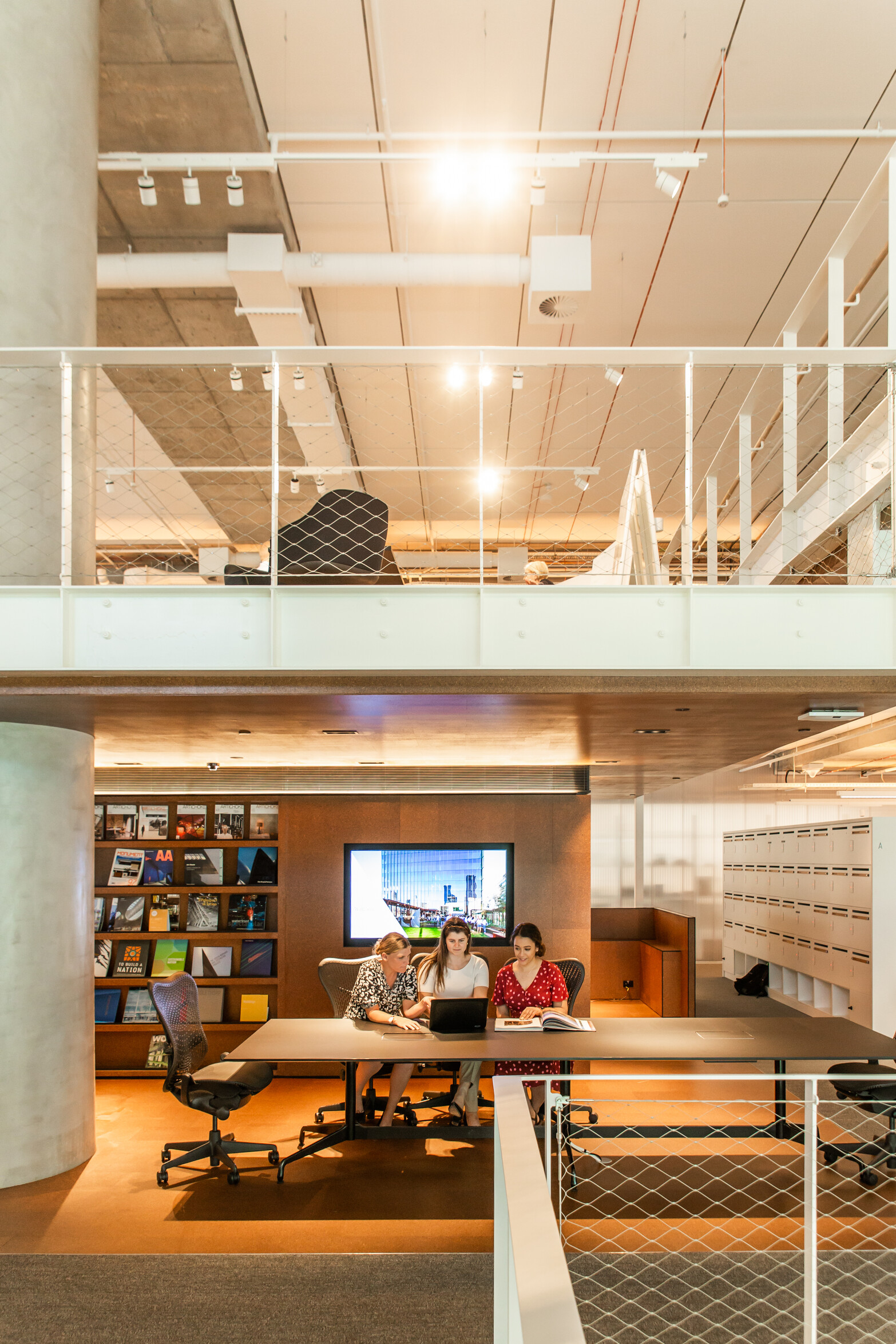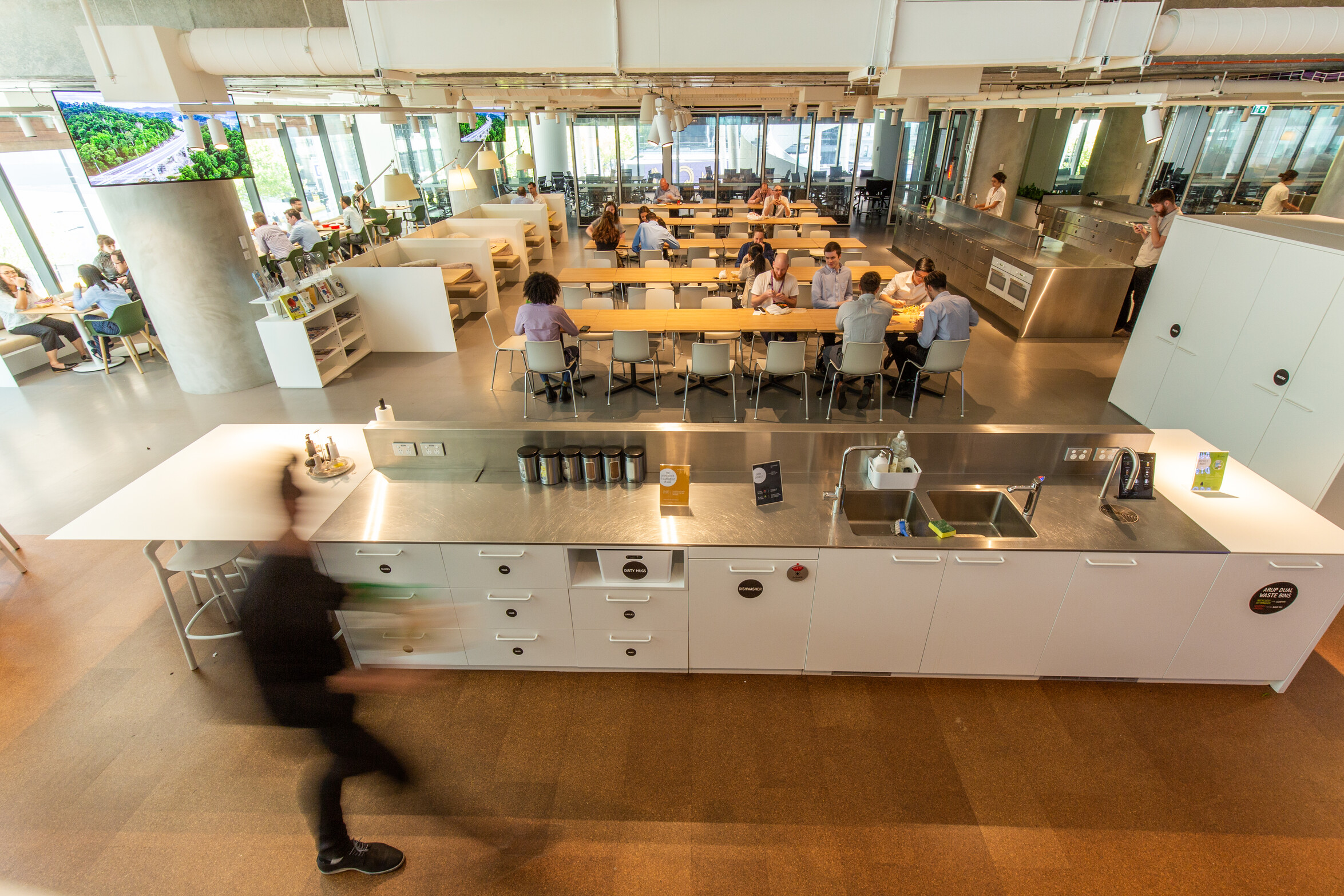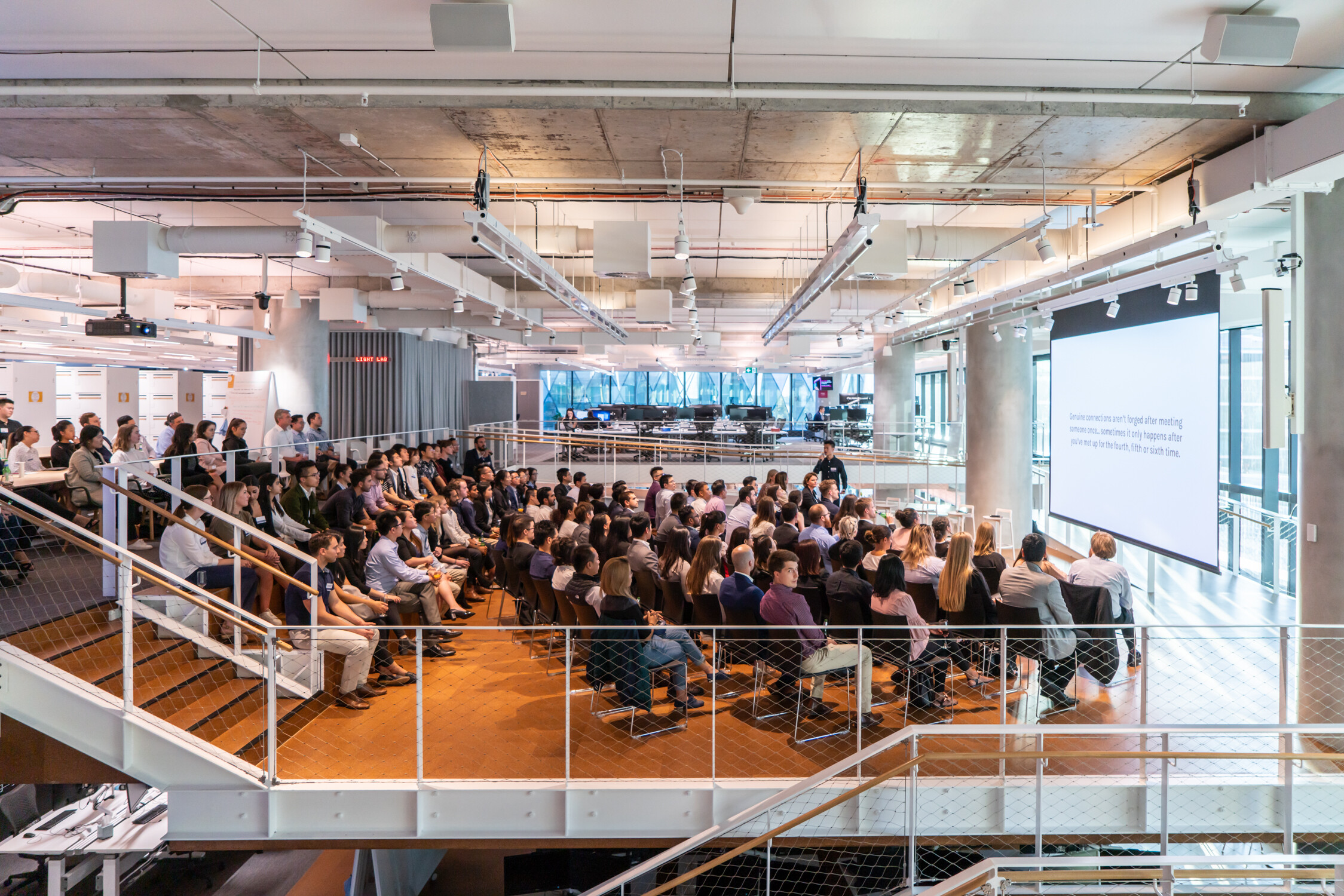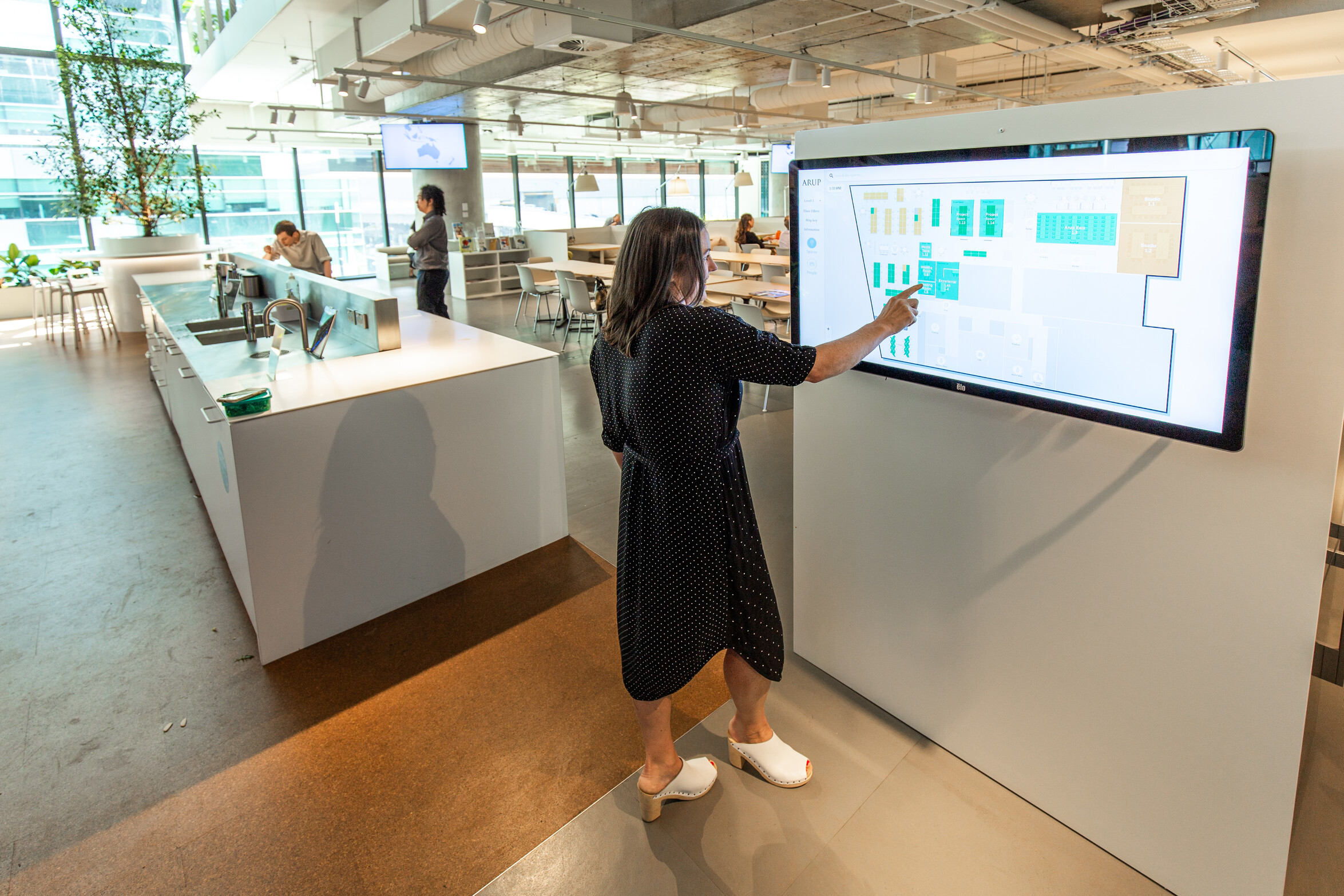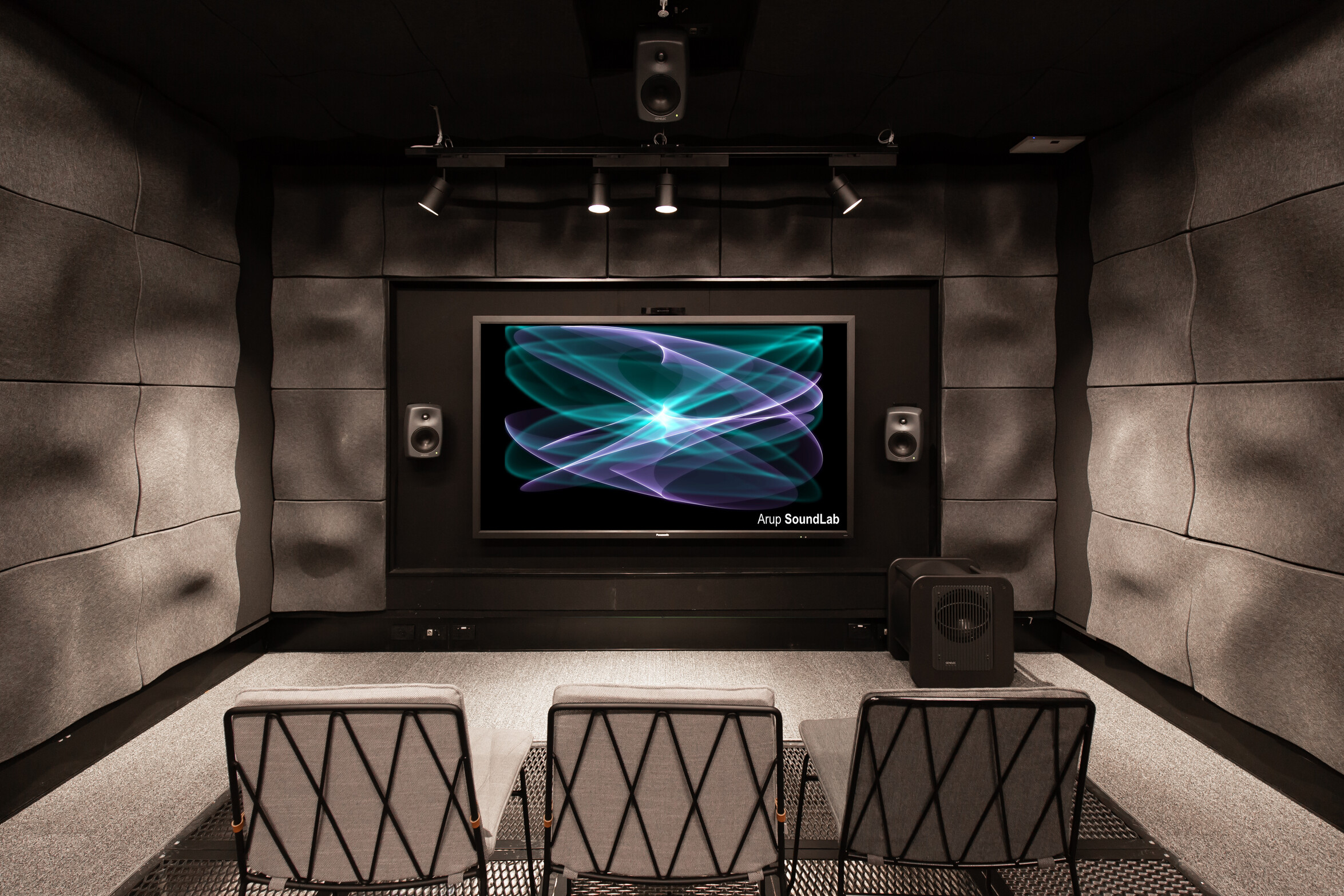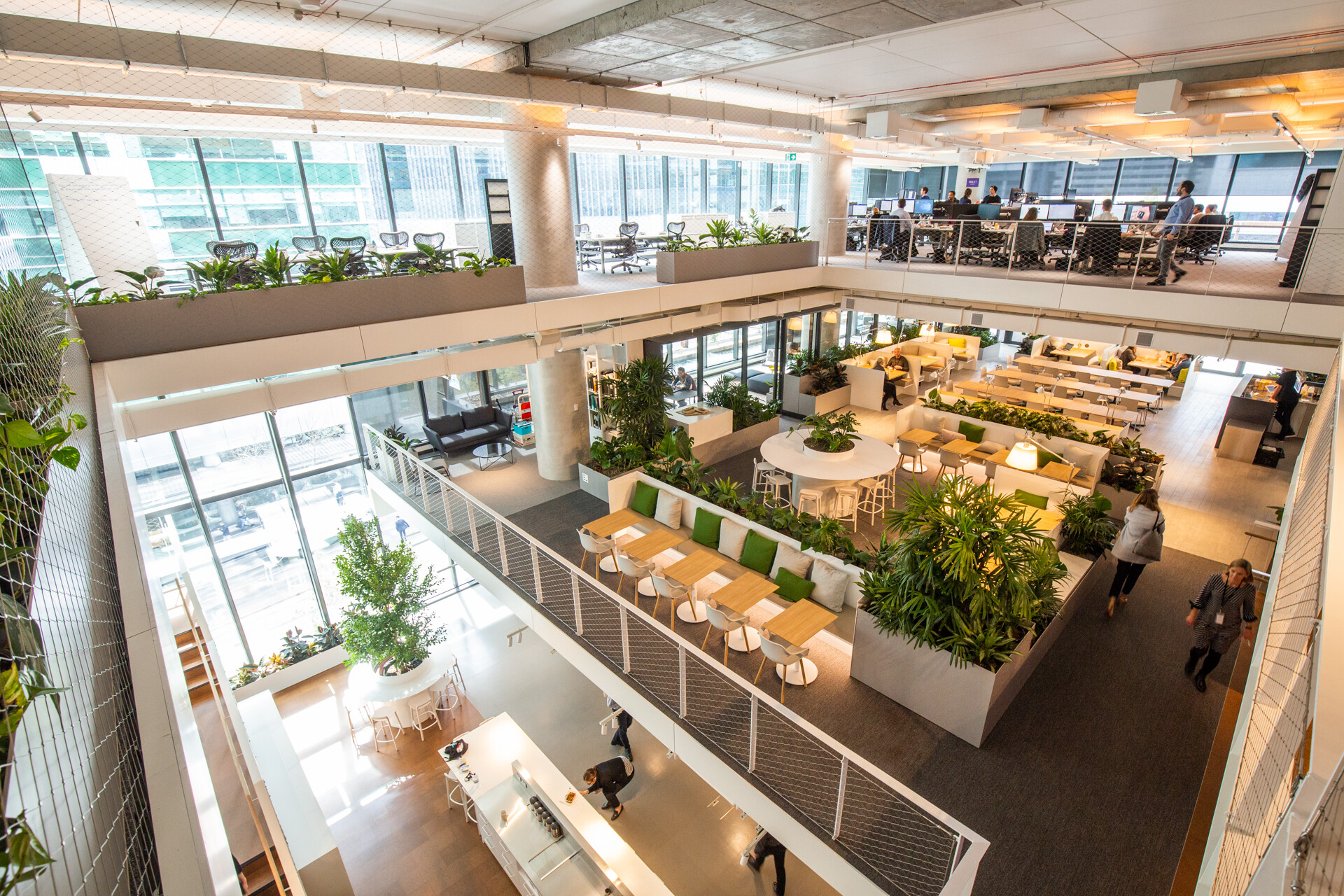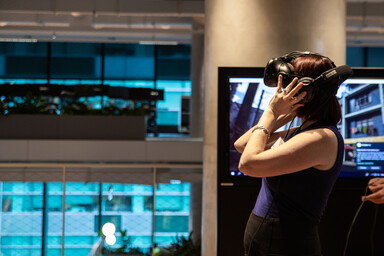 Diversity & Inclusion

An Inclusive Arup
As a humanitarian organisation, we embrace the skills, abilities and knowledge that only a diverse and inclusive workforce can harness. Focusing on diversity and inclusion across our business allows us to adapt and change in the disruptive times in which we live and work. It enables us to harness the different perspectives of our people and create the best solutions for our equally diverse client base.
As a firm working in more than 100 countries, we recognise and respect each other's differences and strive to build a working environment where those different perspectives create the best results for our equally diverse clients.
A set of firmwide inclusion commitments define Arup's approach to enabling a working environment where everyone feels respected, has a sense of belonging, and is empowered to contribute.​ The Arup inclusion commitments can be found on Arup's external webpage: https://www.arup.com/our-firm/values/commitment-to-equality-diversity-and-inclusion 
Gender Equality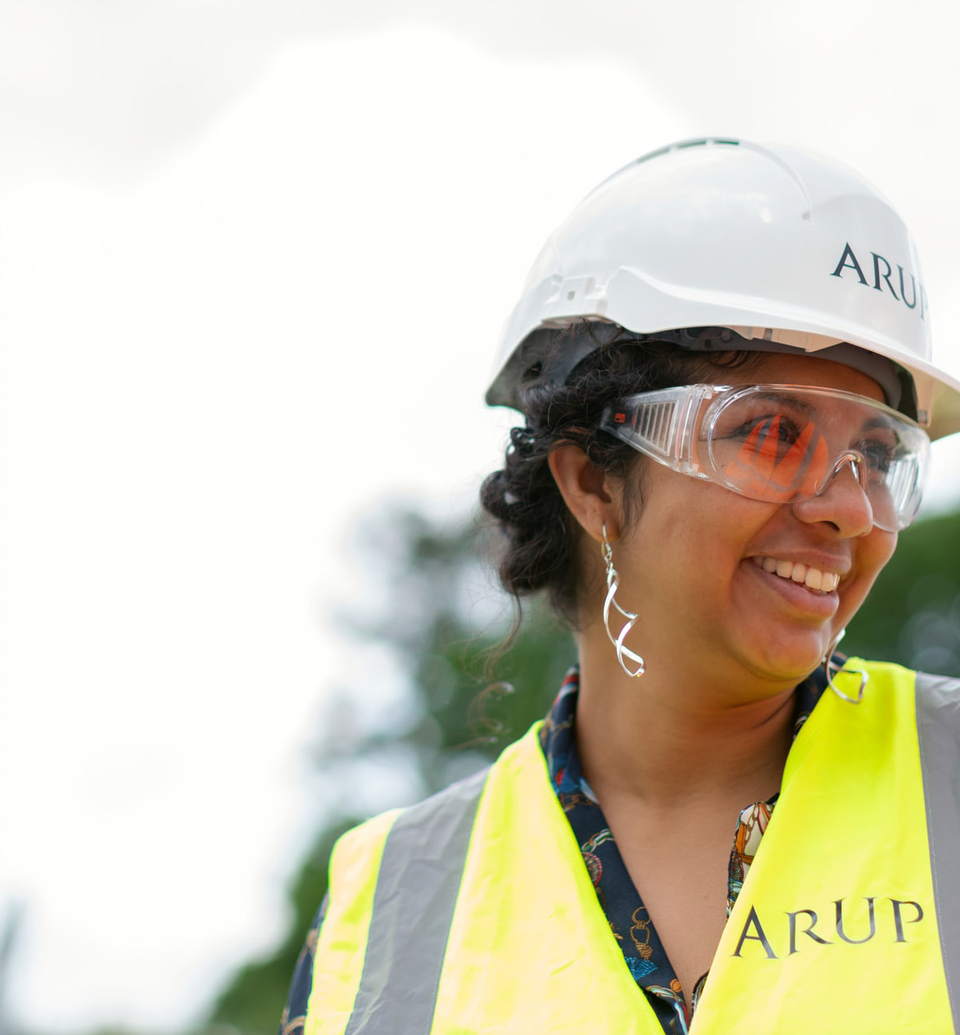 Having achieved a gender balance of 40/40/20 (40% women, 40% men, 20% open) Arup has adopted this target to all levels in the business.
Arup is a signatory to the United Nation's Women's Empowerment Principles.
Arup is a UN Women Singapore partner organisation.
Arup is a Workplace Gender Equality Agency reporting, and Workplace Gender Equality Act compliant, organisation.
Arup is a WGEA Employer of Choice for Gender Equality citation organisation​. 
Arup is a Champion of Change Coalition organisation.
Arup is a participant of the 500 Women in Property initiative.
Arup offers a Women in Engineering Scholarship​​​ in partnership with UNSW.
Arup offers paid family and domestic violence leave and support for victims and survivors. 
Arup has a Connect STEM initiative working with external partners to increase women in STEM.
Arup offers a generous parental leave support program, including an Arup Parents and Carers Hub. 
Arup offers a flexible working model to support those with caring responsibilities. 
Arup partners with Dream Big​, a not-for-profit committed to advancing women's development in Science, Technology, Engineering, Arts and Mathematics (STEAM).
Arup has joined other Diversity Council Australia (DCA) member organisations and committed to ending harassment by signing a public pledge committing to a zero-tolerance policy. 
LGBTIQ+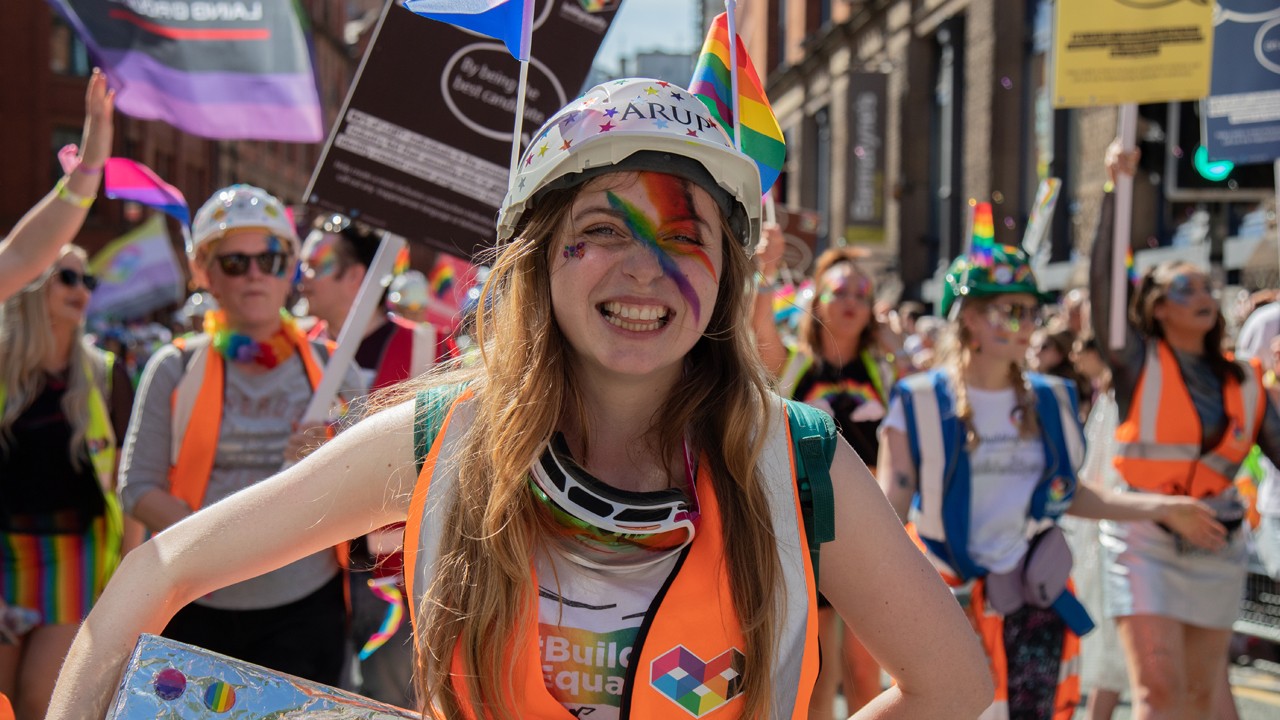 Connect Out is Arup's LGBTIQ+ community, who advocates for a work environment that respects, welcomes and supports LGBTIQ+ staff and empowers them to perform to their fullest potential. The network is open to all staff supportive of the principles of LGBTIQ+ inclusion and is championed by senior staff. 
Arup parental policies are inclusive of LGBTIQ+ families. 
Arup is a Pride in Diversity partner organisation.
Arup is a bronze employer in the Australian Workplace Equality Index Awards.
Arup uses pronouns within signature blocks.
 
Find out more about Arup's queering public spaces program here: Queering Public Space | Report | Arup - YouTube.
Race, Culture, and Ethnicity

Arup is a diverse, continually evolving organisation with a rich history of humane values and beliefs from its founding days that underpin its business. In the Australasia region we have a multi-cultural, multi-racial and diverse workforce that brings differences and unique strengths to work every day.
Arup's Race, Ethnicity and Culture Action Plan or RECAP sets out Arup's anti-racism approach, including 'understanding racism and being anti-racist' training for all members. RECAP is a three-year plan developed through deep staff consultation. The Race, Culture and Ethnicity employee resource group played a key role in forming this plan; they passionately, diligently, and actively identified actions to enable Arup to make substantial progress on race. Through the lens of lived experience of Arup members, we were able to detect our blind spots, interrogate systems and processes, and challenge systemic issues.
Alongside development of this inward facing plan, Arup actively participated in an external facing research project led by Diversity Council Australia (DCA) providing guidelines on how organisations can stand up to and end racism in their workplaces.
Arup offers a program for members to swap public holidays for days of cultural significance to them.
Disability

Through partnerships including with Australian Network on Disability (AND) Arup is providing career opportunities whilst leveraging from the benefits of greater diversity within Arup teams. Beyond questions of accessibility and disability, inclusive design is a component of all Arup projects. It helps us create sustainable, future proofed designs and adapt to rapidly changing demographics and global population trends.
Arup Global Board is a signatory to the Valuable 500, a global movement putting disability on the leadership agenda of organisations around the world. A disability confident Arup is twofold; on one hand it is Arup responding to an increasing need for accessibility in our cities, and on the other hand, ensuring Arup has accessible and inclusive workspaces so we can leverage the talent of people living with disability.
At Arup we know that inclusive design is good for everyone and creates truly sustainable environments. As Arup Associate Director Access and Inclusive Environments Mei-Yee Man Oram said, "we need to demonstrate our commitment to 'Shaping a Better World' by setting the benchmark at home – removing barriers (physical, cultural and attitudinal) to welcome diversity into our offices, and in the work we deliver."
An Arup global working group comprising inclusive design and EDI (Equality, Diversity and Inclusion) experts, Arup members with lived experience of disability, and leaders, met progressively during 2020 and produced Arup's firmwide disability commitments. The commitments address the following.
Developing inclusive and disability confident leaders.
A culture where people with disabilities belong, thrive and progress.
A workforce which is well-educated on disability inclusion
Zero tolerance of discrimination or harassment, including inappropriate behaviour.
Work with clients whom we share a commitment to reduce inequalities (as per the United Nations Sustainability Development Goals).
Inclusive design as an element of sustainable development.
Advocacy through inclusive design within the built environment.
Attracting and retaining a diverse pool of talent
Measuring and reporting. 
Ensuring physical work environments that are truly inclusive.
Arup participates in the Australian Network on Disability Positive Action towards Career Engagement (PACE) mentoring program for job seekers with disability. This has helped Arup challenge stereotypes and tackle bias. Mentors build their disability confidence and develop inclusive leadership skills whilst supporting a person with disability achieve career goals. They receive briefings on how to be effective mentors who work with a mentee to develop crucial job seeking and professional skills, including job interview preparation. Arup also embraces the Australian Network on Disability Stepping Into program – a paid internship pathway for university students with a disability to gain valuable work experience and further build the disability confidence of Arup teams. For students, it's a chance to gain vital work experience during study. For Arup, it's building a talent pipeline that cultivates diverse teams.
Arup provides an Inclusive Design e-learning course to all staff. The module demonstrates how to bring inclusive design into Arup deliverables; how Arupians can think about and act on inclusion within their projects and understand advantages inclusive design brings to projects. Arup also partners with SBS Broadcasting to include the SBS Disability e-learning program within the Arup learning portal. The SBS disability course improves understanding of disability in all its guises and shows how employment options for people with disability can be improved and embraced. Annually, Arup uses the United Nations International Day of Persons with Disability as a platform to coordinate events and activities that raise awareness on the lived experience of people living with disability, and to provide educational resources to support inclusion.
Mental Health and Well Being
At Arup, we want to help everyone feel strong, healthy and well. This includes providing the support you need to take positive steps to maintain good health, in body and in mind.  We offer a range of health and wellbeing information, resources, tools and support to help you increase your awareness and manage your own wellbeing. Our resources help you manage your health and wellbeing by focusing on empowerment, intervention, rehabilitation and protection.
The Unmind app offers Arup members confidential access to a huge variety of courses, tools and resources to help manage, maintain and improve our mental health and wellbeing.
Arup's Mental Health First Aiders have built their knowledge and learnt strategies to help them recognise, approach and support someone who could be experiencing challenges with their mental health.
Aboriginal & Torres Strait Islanders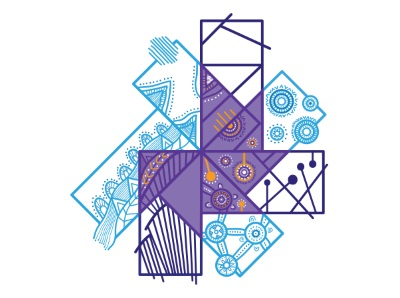 Arup acknowledges the Traditional Owners of the land where our offices are located. We pay our respects to Elders past, present and emerging, and to all Aboriginal and Torres Strait Islander peoples. We recognise and celebrate their cultures, traditions and protocols.
Arup's vision for reconciliation is to develop meaningful and respectful partnerships with Aboriginal and Torres Strait Islander peoples as we shape a better world. Arup works across many communities which we acknowledge are built upon Aboriginal and Torres Strait Islander Lands. The partnerships we seek from within these communities are a demonstration of ways Arup is enabling opportunity, through career pathways and through the delivery of projects which reflect our value of social usefulness. Arup provides opportunities to raise awareness of the shared history between Aboriginal and Torres Strait Islander peoples and all Australians, to guide historical acceptance within our workforce. This includes recognising and celebrating Aboriginal and Torres Strait Islander cultures, traditions and protocols. Our vision is for an Arup, and a wider Australia, where all people are treated with dignity and respect.
Working with Aboriginal and Torres Strait Islander communities over the last two decades on infrastructure projects regionally and within our cities we realise reconciliation is critical to all Australians and Arup staff. We aim to shape a better Australia where the lives of Aboriginal and Torres Strait Islander peoples, and hence all Australians, are improved through a deeper level of understanding, leading to mutual respect and opportunity. We do this by demonstrating to our staff, clients and collaborators how our business and projects can realise opportunity, provide career pathways and develop enduring relationships with Aboriginal and Torres Strait Islander peoples and organisations. The benefits can go beyond infrastructure, places, and buildings we create, leading to increased equity and equality for individuals and stronger communities and organisations. Reconciliation aligns with our value as a humane organisation
Shift To Shape An Even Better World by Gilimbaa artist Tarni O'Shea
'Shift to shape an even better world' explores a moving mechanism that shows the impact, richness and strength of bringing culture, design and people together. The motif was developed by Tarni O'Shea; a proud Aboriginal and South Sea Islander woman who is strongly inspired by the celebration of culture and bringing it to the forefront of the creative process. Tarni's experience in crafting exquisite bespoke artwork, environmental design and campaign creative with a unique, thoughtful lens makes her an integral member of the Gilimbaa team. Drawing inspiration from the world around her, Tarni explores new ways of visual storytelling, creating meaningful work that continues to strengthen her connection back to her culture.