Arup Graduate Programs & Internships
We are an independent firm of designers, planners, engineers, consultants and technical specialists, working across every aspect of today's built environment. Together we help our clients solve their most complex challenges – turning exciting ideas into tangible reality as we strive to find a better way and shape a better world
Arup currently has 0 opportunities.
Select the following options:
Past Arup Graduate Hiring Statistics
If you're interested in working at Arup, understanding when they have opened up applications for their graduate programs, graduate jobs and internships is helpful knowledge to have so you know when you might need to apply. Use the below information to see when Arup hires graduates, but more importantly what graduate degree's and other student attributes they target for their jobs.
---
Job types
Graduate Jobs (77%),

Internships (23%),
Disciplines
Architecture (92%),

Arts and Humanities (92%),

Business and Commerce (92%),

Communications (23%),

Computer Science (92%),
Locations
Sydney (100%),

Brisbane (100%),

Canberra (100%),

Melbourne (100%),

Perth (100%),
Work rights
Australian Citizen (100%),

Australian Permanent Resident (100%),

New Zealand Citizen (100%),
Past Arup Graduate Programs & Internships
Check out some of Arup's past jobs they have posted on GradConnection over the last 12 months. Understanding the details about what a graduate employer is looking for well before applications have opened can sometimes be the edge you need to secure your first graduate program.
---
Join us over the summer to work on projects that make an impact on our communities, with a huge focus on sustainability!
Join us over the summer to work on projects that make an impact on our communities, with a huge focus on sustainability!
Join us over the summer to work on projects that make an impact on our communities, with a huge focus on sustainability!
Join Arup's 2022 Graduate Development Program and help us shape a sustainable future for all!
POSITION START DATE
Jan 2022 (approx)
Join Arup's 2022 Graduate Development Program and help us shape a sustainable future for all!
POSITION START DATE
Jan 2022 (approx)
Join Arup's 2022 Graduate Development Program and help us shape a sustainable future for all!
POSITION START DATE
Jan 2022 (approx)
Join Arup's 2022 Graduate Development Program and help us shape a sustainable future for all!
POSITION START DATE
Jan 2022 (approx)
Join Arup's 2022 Graduate Development Program and help us shape a sustainable future for all!
POSITION START DATE
Jan 2022 (approx)
Join Arup's 2022 Graduate Development Program and help us shape a sustainable future for all!
POSITION START DATE
Jan 2022 (approx)
Join Arup's 2022 Graduate Development Program and help us shape a sustainable future for all!
POSITION START DATE
Jan 2022 (approx)
Join Arup's 2022 Graduate Development Program and help us shape a sustainable future for all!
POSITION START DATE
Jan 2022 (approx)
Join Arup's 2022 Graduate Development Program and help us shape a sustainable future for all!
POSITION START DATE
Jan 2022 (approx)
We are pleased to announce we will be attending the Monash Virtual Career Fair on 4th March , an entirely online interactive careers fair accessible to all students and recent grads.
Start here, go anywhere
Arup is one of the world's largest, most respected names in the built environment. We've achieved this status by looking beyond the obvious while balancing creativity with logic and practicality with the aesthetically pleasing. Such an approach has resulted in world-renowned projects such as the Beijing National Aquatics Centre, Sydney's Opera House and Singapore's Marina Bay Sands® Integrated Resort.
We believe that greatness cannot be achieved through sameness so we evaluate potential team members by their thinking, creativity and ability to collaborate rather than their sex, nationality or religion. It's a formula that's proved sustainable for nearly 70 years and helped us live by our claim of 'shaping' a better world'.
What we're about
In 1970, our founder Ove Arup, observed that, "it was possible to create an organisation that is human and friendly in spite of being large and efficient". He was a man well ahead of his time just as his company is today. We are an independent organisation owned in trust for its employees and their dependants. It's a visionary structure created around the welfare of its people rather stockholders. It also allows for a wonderful culture with employees happy to work cooperatively knowing that, in the long run, if they succeed everyone succeeds.
You'll work with the best clients on innovative and challenging projects, large and small.
Our shared values create a unique culture – one that believes in quality, humanity, the highest ethics and social usefulness – a firm with purpose. Our people are known for being unconventional, thirsty for new knowledge and want to make an impact.
Arup provides our target of "reasonable prosperity for its members" through regular benchmarking of total benefits and salary packages against the industry. Furthermore, in the alignment with our "humane organization" values, Arup ensures that its normal overhead includes:
Excellent benefits package
Support for staff involvement in the industry
Extensive training programs
Equality, Diversity & Inclusion
Our vision is for an inclusive workplace, accepting and representative of our diverse society. Our focus areas are gender, LGBTI, culture & ethnicity, age/generational, Indigenous and disability. We want everyone to feel they belong, have value, and can thrive. We are all unique – like a fingerprint – and we celebrate this uniqueness.
Global Profit Share
Arup is owned in trust for the benefit of our employees, giving us all a genuine share in our success. We share our profit with our employees, so when the business does well, so do you. It's yet another advantage of being an independent company. Each year we set aside 40% of profits to share with our staff – your share allocation is based on grade and length of service. Profit share is paid twice a year in addition to your salary.
A Global Perspective
We provide high quality work, wherever our clients need us; our people work in a variety of locations. It is important we share our knowledge and ideas generously across disciplines and time zones, through many different skills networks, ensuring that our clients get the best of us wherever they are.
We value mobility and seek development opportunities both domestically and Internationally. This builds personal and professional relationships across the firm, develops expertise and innovations, and supports the delivery of a truly integrated 'one Arup' service to our clients in all regions and markets.
Life Long Learning
Our careers here are both varied and rewarding where all of us have the opportunity to make a real positive change in the world.
Career direction is a reflection of our aspirations where we all play the leading role and take responsibility for our own personal development.
The firm plays a supporting role by offering opportunities and providing an environment of continued learning and self-discovery. Looking to the future, we will work together to develop our skills and empower ourselves to be the best we can be.
Naturally, when you're starting out, you're hungry for possibilities. So our approach to integrating graduates into the industry means you'll soon find yourself in front of clients. Better still, you'll be expected to contribute not just sit there silently. And as you'd expect of a culture like ours, you'll be exposed to exciting, multi-discipline projects from the very start.
The Graduate Development Program is a two-year program covering a mix of formal and on-the job-learning, professional development designed to ensure you have the skills for a successful career, and to build your professional network.
The program launches each year with Graduate Connexion - where we bring all of our graduates in the region together in a mystery location for a three day learning and networking extravaganza. Benefits of the program include:
Ongoing mentoring
Professional development (technical and non-technical)
Support for chartership/professional qualification
To ensure your career develops seamlessly we offer a structured, ongoing learning and development framework for all staff members that include exciting opportunities for secondments around the world.
Your dedication will be rewarded with a competitive salary package that includes profit share as well as benefits that reflect our respect for our people such as birthday leave, bike loans, social and sporting events and more.
So what does that mean for you?
Many of our graduates join Arup knowing that we work on some pretty amazing, 'out-there' projects around the world. We are known for providing unique and challenging solutions to our clients, resulting in being part of the creation of some of the global iconic buildings. Think of the Sydney Opera House, the Bird's Nest and Watercube in Beijing, the Gherkin in London, and the Centre Pompidou in Paris!
What our graduates are often surprised by, is how quickly you'll be given responsibility and trust as a budding technical expert. You'll be provided all the support and training you need of course, but you'll also be encouraged to push your own boundaries and really achieve. Many of our leadership team started their own careers as graduates at Arup, and have travelled the world working on amazing projects and working with amazing people. An Arup journey is truly a 'choose your own adventure'!
At Arup we place high value on building and maintaining relationships with colleagues from across the Arup world. To start this journey, each year we hold a networking event for all graduates from Australia, New Zealand and Singapore; at this event you will meet with, work with, and socialise with fellow graduates from a wide range of backgrounds different to your own. You'll also meet with and learn from the senior leadership team, many of whom were graduates at Arup themselves. Plus it's a really fun event!
As a permanent employee and member of Arup, you'll receive all the benefits of working for an independent firm. We share our profits with our staff and the community, not external shareholders – this is your firm. You will have a huge number of opportunities to get involved in our community engagement activities, pro-bono projects, and any social events you're interested in. What will your Arup journey look like?
This sounds amazing, tell me how to apply!
In 2021, we are bringing on 120+ graduates across a huge range of disciplines, and locations.
To apply, please register and complete the application form on our website. Applications are open for Aus & NZ from February 24th and will close on 14th April  – get your application in early!
Graduate Connexion 2020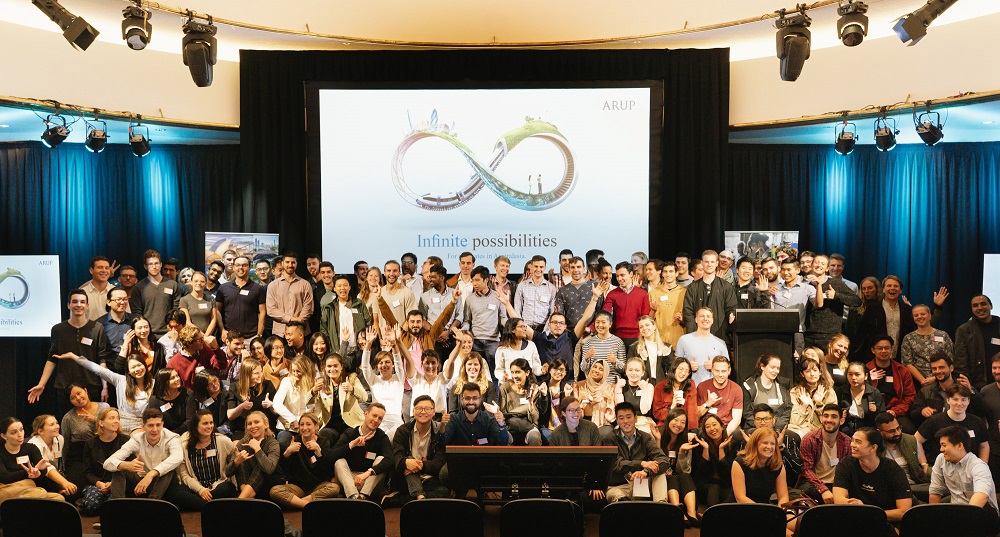 Highlights of Graduate Connexion 2020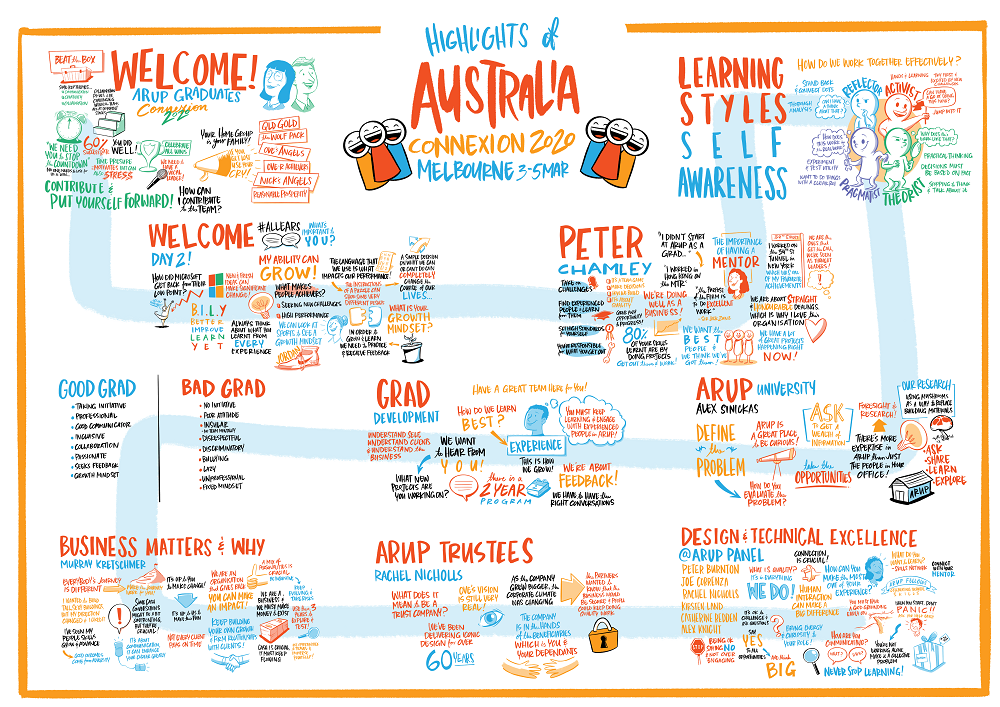 Our Summer Vacation Program
Arup
---
Our Summer vacation program is paid experience over the summer university break. You will have the opportunity to contribute to Arup's ground-breaking projects, while receiving a mix of on-the-job and professional development training and building your network with the best in the business. By being part of the program, you will also be automatically considered for a graduate role, putting you ahead of the pack! Applications are open to students in their penultimate and final year of study.
Applications for the 2021/22 summer vacation program will open July 7th, 2021.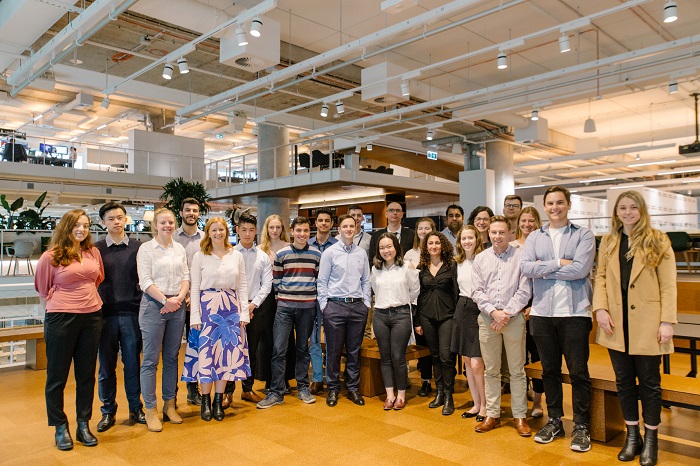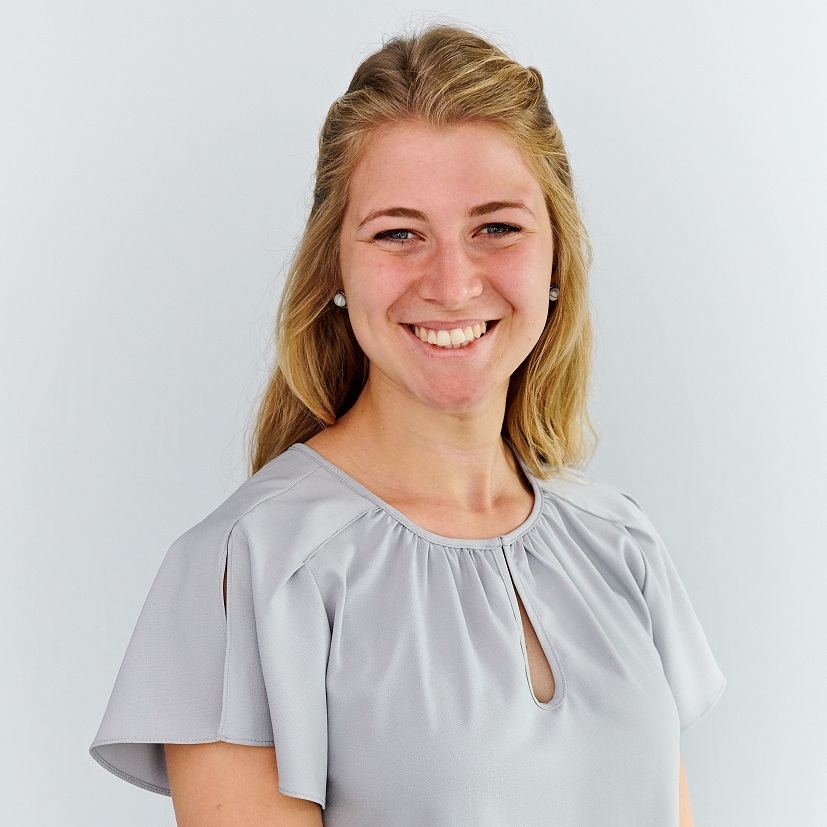 Tess Van Der Veen
Tess is a Graduate Fire Engineer in our Melbourne Consulting team.
I was introduced to Arup at an Engineers Without Borders (EWB) networking event while I was at university. Arup is one of EWB's partners and shares the vision of using engineering to make a positive impact on the world, a value that is very important to me.
I was also looking for a company that promoted cross-discipline work and integrated design, a healthy work environment and a place with opportunities for work in humanitarian and sustainability spaces – Arup ticked all the boxes.
Being a graduate is all about learning, and at Arup I have been given so many opportunities to expand my technical and personal skills. I've been able to work on a whole range of projects and have even been able to do some work for different teams. My favourite part is that I always feel supported because at Arup it is so easy to meet mentors, other graduates and industry leaders.
The importance of using our engineering work to make a difference isn't just a slogan at Arup, it's something that has occurred, in some way, on every project I have worked on. Arup prides itself on using sustainable practices, ethical dealings and producing high quality work, which is why I feel like my time at work is important. It's also great that I have the flexibility to explore different aspects of engineering as the work force is so different to university. Working in different offices, teams and even countries is possible and encouraged at Arup. 
---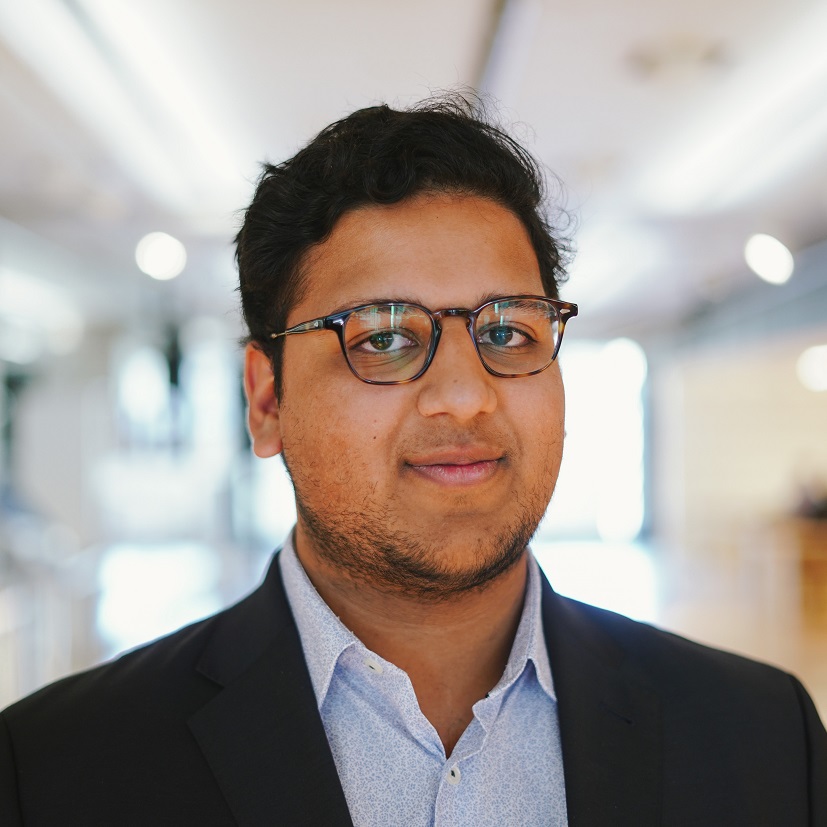 Michael D'Souza
Michael is a Graduate Risk, Security & Resilience Consultant in our Sydney Consulting team.
Trawling through grad positions at many different firms, Arup – an engineering firm was looking for mathematicians. Turns out that every engineer I knew had heard of Arup and told me that they were a good firm. The application and interview process was very transparent, and I was kept informed every step of the way. That was a big change from all the other jobs I had applied for and is why I chose Arup over other companies.
Everyone, from the lowest level to the highest is willing to give you as much time as needed to help you out if you need it. A grad at Arup isn't expected to know everything, but you're given as many opportunities as you take and you're encouraged to grow both personally and professionally.
The Key Speech is the foundation of the values of Arup as a firm, we like to say that we "shape a better world" and every client, project and industry we work in seeks to get closer to this goal. Arup's openness means that everyone's opinion is not just heard but encouraged, and we regularly have open forums in order to listen to these opinions and decide how we approach the future as a firm.
I've had the opportunity to drive the development of a digital tool that improves how we deliver work to our clients. I've been lucky enough to be part of conversations internally and externally with our global teams and clients regarding decisions ranging from what features we'd like to implement next, to how we bring it onto projects in London, New York and Hong Kong. Being a part of Consulting means that I've been a part of a wide array of projects that have shaped the city. I can walk around and spot projects that I've helped on, all around the East Coast of Australia, it's a source of pride for me.
---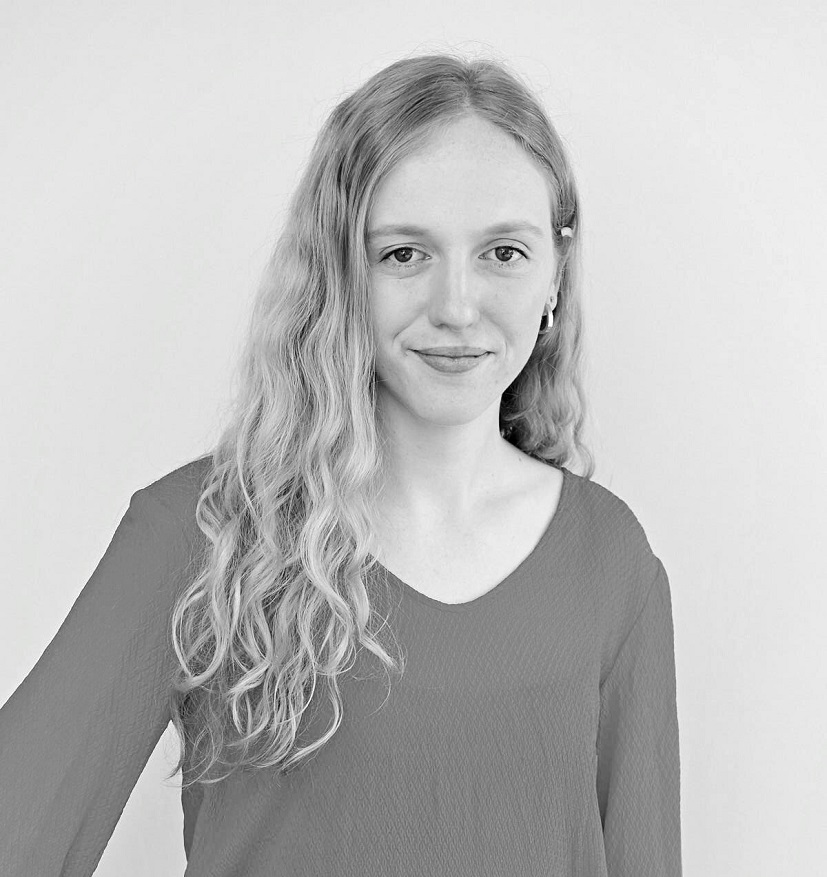 Ellie Lourey
Ellie is a Graduate Mechanical Engineer in our Melbourne Environments and Resources (Infrastructure) team. In March of this year Ellie will be moving to Sydney on a Long Term Travel assignment to work with Sydney Water under a secondment agreement.
I first heard about Arup in my penultimate year of university whilst seeking a vacation role to establish my engineering career. Having studied Sustainable Systems Engineering and Business Management at RMIT, I was searching for an organisation that shared my passion for sustainability and prided itself on humane dealings. Upon interviewing for the vacation role, I was excited by Arup's values, projects and people, and left the interview with increased enthusiasm for the role and the prospect of working alongside and learning from professional engineers.
I am halfway through the Arup graduate program and have already been fortunate enough to work on a wide range of projects located around Australia. Some days I work as a design engineer who's battling the difficulties of a multi-disciplinary system, other days I work as a consultant who's managing client relationships. My favourite aspect of my time at Arup is the breadth of sectors I've had the opportunity to work in, everything from energy, to infrastructure, cities and transport.
Sustainability is at the heart of each project at Arup. Arup is constantly striving for sustainable outcomes as well as integration of the Sustainable Development Goals. It's inspiring to work for a firm that priorities a sustainable future. Engineering can be an incredibly carbon intensive career, it is comforting to know that I work for a firm who is continually innovating to reduce out impact and is encouraging our clients to do that same.
Arup is expanding their green hydrogen capabilities through project work and internal research. The work I have done in this space has been incredibly exciting as you feel involved and empowered by the prospect of a green hydrogen energy transition. Arup is regularly involved in forefront projects, it's hard not to be excited when you work amongst a company that is leading change!
---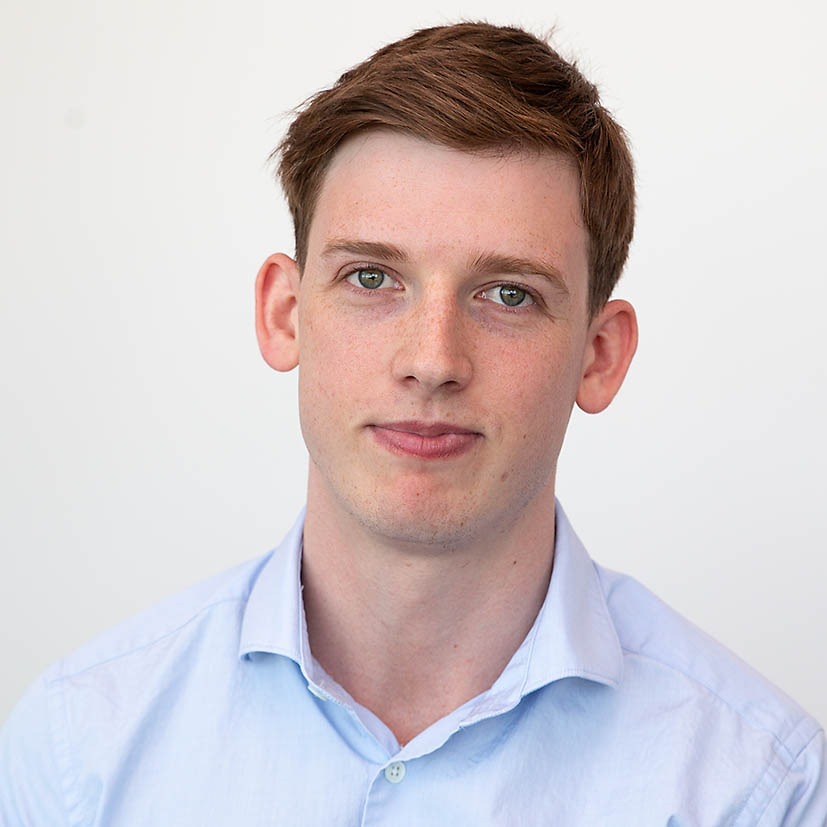 Jonathon Skotny
Jonathon is a Graduate BIM Designer in our Perth Buildings team.
I learned about Arup online when exploring graduate opportunities for 2020. From my research it seemed like a well-connected, global company with past projects that incorporated innovation in engineering and sustainable design. I talked to a friend who worked in the office who spoke very highly of the people who I would be working with, and of Arup's culture. From my research and interviews with the company I learned about the ways that the organisation was leveraging BIM and digital innovation in practical ways – it is one thing to tout digital transformation but the idea of integrating digital solutions into daily work and providing value to clients was something that interested me.
At Arup there is a sense of willingness, encouragement and support to innovate that exists on a global scale. On multiple occasions I have conducted independent research into emerging implementations of tools used in the industry, only to find that there are a number of people at Arup around the globe that are implementing those same solutions into projects that are similar to my own. I often receive calls from people from different states and countries who are keen to share tools and custom scripts simply because they are passionate about adoption of automation in BIM. This collaboration is made possible not only by Arup's digital infrastructure (such as the internal social network and online resources), but also because of its culture.
My team gives me the opportunity to work on varied projects and develop my interests and abilities in a bunch of different areas. As I continue to progress I know that I will be encouraged to pursue areas that I am enthusiastic about and align with my skills. That sense of autonomy is something that I really value and makes me excited for the future.
Diversity

Arup
---
Arup is committed to creating an inclusive working environment based on merit, fairness and respect. One that encourages talented people of any background to produce their best work of the highest quality.
As a humanitarian organisation we embrace the skills, abilities and knowledge that only a diverse and inclusive workforce can harness. We are constantly striving for diversity across the firm. It's not only the right thing to do, it's an important part of our values and aims and how we maintain our reputation for innovation and creativity.
As a firm working in more than 100 countries, we recognise and respect each other's differences and strive to build a working environment where those different perspectives create the best results for our equally diverse clients.
Our D&I strategy covers the following focus areas:
Gender
LGBTI
Culture and ethnicity
Age/generational
Aboriginal and Torres Strait Islander
Disability
Some of the key dates we celebrate as part of this strategy include:
International Women's Day
Wear it Purple Day
R U OK? Day
National Reconciliation Week (Australia only)
NAIDOC Week (Australia only)
Harmony Day
International Day of People with a Disability
Equal Opportunities Programs

Arup
---
Connect STEM
We know that a diverse workforce is a higher performing business. Women are under represented and in order to correct this imbalance we need to take action. In Australia, 12.4% of engineers are female.
We need to encourage more women in science, technology, engineering and maths (STEM) subjects and vocations.
ConnectSTEM is a group of passionate Arupians who have set a mission to shift the needle for women in STEM by considering each element of the cycle of a career, from schooling and university choices, through to senior leadership, returning to the workforce and ongoing participation.
Our vision is to be leading influencers in our industry with the goal to attract and retain women in STEM and engineering, both inside and outside of Arup.
ConnectSTEM aims to strategise Arup's engagement in STEM and engineering activities. We aim to share the brilliance of a STEM career internally and externally to attract women into the industry and retain our current staff. We aim to create the necessary conditions for Arup to be employer of choice for women in STEM at all phases of the working career.
Employer of Choice for Gender Equality
Arup continues to hold the Employer of Choice for Gender Equality (EOCGE) citation, as awarded by the Workplace Gender Equality Agency. The EOCGE citation is awarded to organisations who meet 60 plus criteria under 7 focus areas as listed below.
Leadership, Strategy and Accountability
Developing a Gender Balanced Workforce
Gender Pay Equity
Support for Caring Responsibilities
Mainstreaming Flexible Working
Preventing Gender Based and Sexual Harassment, Discrimination and Bullying
Driving Change Beyond Organisation
LGBTI Support

Arup
---
Connect Out
Arup's LGBTIQAA+ network
The aim of the Connect Out network is to create a more inclusive workplace for everyone.
Connect Out is Arup's LGBTIQAA+ (Lesbian, Gay, Bisexual, Transgender, Intersex, Queer/Questioning, Asexual/Aromantic and Allies) Network. A network set up to support and educate all our LGBTI identifying colleagues and their allies.
Evidence has shown that an LGBTIQAA+ Network helps to ensure effective workplace equality and inclusion, and provides vital peer support for LGBTIQAA+ identifying individuals.
At Arup, we have a clear and broad remit for Diversity & Inclusion. Under the Diversity & Inclusion strategy there are a number of streams, one of which is LGBTIQAA+ Inclusion. At the core of the LGBTIQAA+Inclusion strategy is the sustainability, growth and success of the Connect Out Network. Our main target in the D&I Strategy is to provide a workplace where everyone feels comfortable to bring their whole selves to work each day.
Through the Connect Out network, we aim to contribute to our Diversity & Inclusion agenda by:
Reinforcing an inclusive and accepting environment for all LGBTIQAA+ identifying staff.
Encouraging the recruitment, engagement, mentoring, professional development and (consequently) retention of LGBTIQAA+ talent.
Encouraging LGBTIQAA+ allies to demonstrate their support of the network and LGBTIQAA+ employees and clients.
Educating all Arupians on issues affecting LGBTIQAA+ identifying staff and clients.
Cultural Diversity

Arup
---
Arup is proud to have a diversity of cultural heritage, ethnicity and religion across its Australasia workforce. Internal volunteer staff surveys provide indicators of the diversity of religion and faith, including Islam, Hinduism, Buddhism and Christianity. Arup's Culture and Ethnicity Diversity and Inclusion Portfolio liaises closely with office leaders and People and Culture team to implement changes to workplace guidelines in consideration of various cultures and religions. These include access to multipurpose rooms to be used for prayer and meditation, as well as within catering guidelines and food preparation areas/facilities.
Annually, Arup uses Harmony Day events to bring awareness to the diversity of culture, race and ethnicity within our organisation
Disability

Arup
---
Arup is a gold member of the Australian Network on Disability (AND). Annually, Arup uses the United Nations International Day of Persons with Disability as a platform to coordinate events and activities that raise awareness on the lived experience, and to provide educational resources to support inclusion. In 2019 Arup is completing the Australian Network on Disability (AND) Access and Inclusion Index Assessment to benchmark our disability inclusion and inform a revised strategy and action plan. In addition, AND's Stepping Into program provides a platform for internships into Arup for people with disability, and we are piloting the Positive Action towards Career Engagement (PACE) Mentoring program for jobseekers with disability to provide support and a connection into industry.
Arup supports and trains Mental Health First Aid Officers within its workforce. These officers help spot workplace risks and hazards that may adversely impact mental wellbeing, identify signs of mental health and connect people experiencing mental health illnesses to relevant and appropriate support.
Indigenous Programs

Arup
---
Reconciliation Action Plan (RAP)
We launched our RAP which defines our commitment and contribution to reconciliation in Australia in May 2018 during National Reconciliation week.
A RAP is a trademarked tool that has been developed by Reconciliation Australia to support reconciliation and bring about real change and economic opportunities for Aboriginal and Torres Strait Islander Australians. RAPs have a prescribed format built around relationships, respect and opportunities
Strategic Partnerships
We also partner with like minded organise to maximise employment opportunities for indigenous students.
In Australia, we partner with Career Trackers a non-profit with the goal of creating pathways and support systems for Indigenous young adults to attend and graduate from university, with high marks, industry experience and bright professional futures.
In New Zealand, we partner with TupuToa, who offer an innovative internship programme creating pathways for Māori and Pasifika students into careers in the corporate and professional sectors.