Asahi Beverages Graduate Programs & Internships
Asahi Beverages is one of the leading beverage companies in Australia and New Zealand. With a rich and varied history, Asahi Beverages markets quality alcohol and non-alcohol beverages, boasting a strong portfolio of established household brands and innovative, new-to-market products.
Asahi Beverages is a member of Asahi Group Holdings, one of Japan's leading beverage companies and comprises of some of Australia and New Zealand's most successful beverage business, including Asahi Lifestyle Beverages (formerly known as Schweppes Australia), Asahi Beverages New Zealand and Carlton & United Breweries 
Asahi Beverage's Values and Behaviour's guide how we work together and the behaviour's that we champion to fuel our collaboration and growth, and ensure that we respect and care for one another.

There's always a great deal going on in our business and opportunities abound for those ready to take them!
Asahi Beverages currently has 0 opportunities.
Select the following options:
Past Asahi Beverages Graduate Hiring Statistics
If you're interested in working at Asahi Beverages, understanding when they have opened up applications for their graduate programs, graduate jobs and internships is helpful knowledge to have so you know when you might need to apply. Use the below information to see when Asahi Beverages hires graduates, but more importantly what graduate degree's and other student attributes they target for their jobs.
---
Job types
Graduate Jobs (85%),

Entry Level Jobs (10%),

Internships (5%),
Disciplines
Arts and Humanities (5%),

Banking and Finance (10%),

Business and Commerce (25%),

Communications (10%),

Computer Science (25%),
Locations
Melbourne (75%),

Sydney (15%),

Auckland (10%),

Brisbane (10%),

Regional New South Wales (10%),
Work rights
Australian Citizen (90%),

Australian Permanent Resident (90%),

New Zealand Citizen (85%),

Other (10%),
Asahi Beverages prides itself on producing high quality, refreshing and enjoyable beverages.  We bring together talented people, an impressive portfolio, large scale manufacturing and distribution capabilities and a strong business network.
Asahi Beverages formed in 2014 when we announced plans to integrate the operations of Schweppes Australia (now known as Asahi Lifestyle Beverages) and Asahi Premium Beverages businesses.  Later that year, we announced plans to extend the integration to include Independent Liquor (now Asahi Beverages New Zealend) in New Zealand. In June 2020, we welcomed Carlton & United Breweries to the Asahi Beverages family.
Today, our business comprises three business divisions:
Asahi Lifestyle Beverages (formerly known as Schweppes Australia)
Asahi Beverages New Zealand 
Carlton United Breweries (including Asahi Premium Beverages) 
We employee close to 3,500 people across Australia and New Zealand, with manufacturing facilities in both countries.
Our Vision is to 'Bring enjoyment & connection to everyday moments in life'. With a beverage offer for just about every age, and every occasion, our vision guides what we do, the choices we make, and how we deliver outcomes together.

Why Join Us?
Asahi Beverages
---
We're well known for being exceptionally people-focused, with a culture that most describe as welcoming, respectful, authentic and warm. We have great people, who deliver great results. 
As a manufacturer and a marketer of many iconic brands across Australia and New Zealand, Asahi Beverages offers outstanding career opportunities across a wide variety of roles and many different locations.  We employ people across a range of disciplines such as Marketing, Sales, Finance, Manufacturing, Logistics, Engineering, Quality, Procurement, Human Resources, Finance, Legal, IT and many more.  
We know that our people are our greatest strength and it is through and with our people that we  aim high and achieve outstanding results. 
Creating a great place to work for our people is key. Our inclusive culture encourages teamwork, innovation and continuous improvement. We care deeply about people's wellbeing, ensuring a  safe and healthy environment. We are passionate about helping people be the best that they can be.
Ongoing learning and development ensures people can perform, grow and flourish – both personally and professionally. Everyone has access to a range of development tools and options and we support our people to help shape their careers.
Graduate Programs
Asahi Beverages
---
Build resilience, grow your leadership and technical expertise, and learn the FMCG world which is one of the most exciting industry sectors to work in – be that in sales, marketing, supply chain, finance, business solutions or strategy and analytics ,you'll get the chance to BE Your Best.
Our graduate programs are designed to fast-track business acumen and knowledge, FMCG familiarity and specifically our great world of beverages. You will be supported across the program with on-the-job training, learning and development opportunities and as we are a project-based organisation, you will present to Senior Leaders at the completion of your program after working on a real business challenge.
Our programs
GMT - Graduate Management Trainee
'BE your best' is what it means to be a Graduate Management Trainee at Asahi Beverages. You'll be challenged with real business problems and receive guidance from senior leaders – developing your capability and enabling you to become a leader in one of Australia's most iconic companies.
The Program
Generalist Program: Accepting all degrees.
Join one of Australia's foremost FMCG companies where you will have the ability to work cross-functionally and grow your career with endless opportunity.
The GMT ten-month program provides a journey right across the business. From manufacturing to sales, you'll deep dive in each of our core functions to learn the essentials of each department and apply yourself to projects that positively impact the business. 
The program culminates in a three-month capstone project aligned to our strategic priorities, followed by a presentation of your recommendations back to members of the Asahi Beverages leadership team. 
Is Asahi Beverages Your Place to Be?
To be eligible, you hold (or are expecting to hold) at least a bachelor's degree and have less than two years of full-time work experience.
SMT – Supply Management Trainee
Work alongside technical experts in the field and learn every aspect of our manufacturing plants; from engineering to brewing, packaging and quality.
Technical program based at one of our Manufacturing plants: Accepting Most Engineering Degrees Chemical, Mechanical, Electrical, Automation, Mechatronics (not Civil)
Learn about our manufacturing plants from end to end and build technical skills in either or Brewing, Packaging, Manufacturing 
Begin your career in one of Australia's foremost FMCG companies and develop your skills to become a leader in our Supply Chain business.
The Program
This twelve-month program will begin at head office with an induction into the broader business before moving to one of our breweries for technical training on how we make and package Australia's most loved beverages. 
You'll broaden your manufacturing knowledge, by visiting some of the other manufacturing sites in our network. Through working closely with our senior leaders on site, you'll expand your skills by managing hands-on projects centred around technical and practical challenges within manufacturing and supply chain. Additionally, you'll also receive formal training to prepare you for leadership.
Is Asahi Beverages you place to Be?
To be eligible, you hold (or be expecting to hold) at least a bachelor's degree and have less than two years' full-time work experience.
TMT – Technology Management Trainee
Technology Program: Bachelors or Master's degrees in:
Information Systems, Information Technology, Computer Science, Cloud Computing and Networking, Design and Technology, Data Science, Data Analytics, Web Technologies or Software Engineering, Artificial Intelligence, Automation or similar
Rotation through Digital, Technology & Business Services with a focus on systems and operational efficiencies
Lead change with some of Australia's biggest beverage brands. You'll build new business capabilities and learn to become a leader in the industry, as you help build Asahi Beverages future through technology.  
The Program 
This twelve-month program will see you working closely with the Digital Technology Business Services team to drive technology forward and close gaps;  working on real projects that align with business priorities.   You will work with specialists and leaders within the technology industry to build your skills and develop into a leader of the industry.  
Is Asahi Beverages you place to Be? 
To be eligible, you hold (or are expecting to hold) at least a bachelor's degree and have less than two years full-time work experience.
AMT – Analytics Management Trainee
Analytics Program: Actuary, Mathematics, Economics, Data and Computer Science Degrees
Rotation through core functions through analytics projects with a focus on using data more effectively and upskilling the wider business. We are reshaping the way we use data at Asahi Beverages and are seeking graduates to help implement the analytics strategy. 
As part of the AMT program, you'll work across the business to implement our data vision and bring data-driven decision making to life with some of Australia's biggest brands.
The Program
Over the course of this twelve-month program, you'll partner with key functions to take on the challenge of developing in-house analytics capability and leveraging this to make strategic, data-driven decisions. 
You'll take ownership of a projects that will raise the analytical capability of our company. 
Throughout the year, you'll be exposed to senior leaders across the business, helping to develop your skills and become a leader of the industry.
Is Asahi Beverages you place to Be? 
To be eligible, you hold (or be expecting to hold) at least a bachelor's degree and have less than two years full-time work experience.
Summer Intern
Asahi Beverages
---
The Program
A 10 week program for penultimate year university students, to experience what it is like to works at Asahi Beverages and through project work, and test your potential for future talent programs or direct hire roles.
You will be assigned to a function to work on 10-week project which is presented at the end of the program.  Interns will also take part in 'business as usual' activities.
Application Process
Asahi Beverages
---
STEP 1: APPLY
Submit your CV and cover letter, academic transcript and respond to a few simple eligibility questions.
STEP 2: ONLINE ASSESSMENT
Complete a short series of online assessments which includes a psychometric assessment of personality and a game-based abilities assessment.
STEP 3: VIDEO ON-DEMAND (virtual interview & case study)
Answer some fun pre-recorded questions and showcase your talent through answering interview questions and completing a case study (information to help prepare will be provided).
STEP 4: BUSINESS GAMES (GMT candidates)
An interactive and engaging assessment centre with other graduate candidates, where we get to learn more about each other. This is also aimed to test your ability to problem-solve, lead and react to change, whilst allowing us to see how you collaborate with others.
LEADERSHIP ROUND TABLE (SMT, TMT & AMT candidates)
Join other final stage candidates in an engaging and interactive panel with some of our senior leaders.
STEP 5: LEADERSHIP ROUND TABLE (GMT)
Join other final stage candidates in an engaging and interactive panel with some of our senior leaders.
STEP 6: OFFER AND JOIN THE PROGRAM!
Following background checks you will receive a formal offer to join the Asahi Beverages family. 
Your experience with Asahi Beverages is important and we take it seriously. So, regardless of whether you are successful or not, you will always hear from us.  
Top Tips
Be yourself
We want to get to know the real you. So please bring your authenticity to the application and selection process. 
Be knowledgeable 
Knowledge is power, so please ensure you have taken the time to read through the information about our company, the programs, the selection process guide and candidate information prior to submitting your application and before you attend interviews. 
Be prepared
When you're prepared, you're able to better demonstrate why you are suitable for the role. Make sure you find a quiet space to spend the necessary time completing your application and even more important (if it's a virtual interview) test out your IT equipment and ensure you leave enough time to log on before your scheduled interview time.
Be excited
We are passionate about our business, our brands, our consumers and customers and of course our people, so we hope you are excited to take this first step towards a future career at Asahi Beverages. Show your personality and lead with a smile!
A Day in the Life
Asahi Beverages
---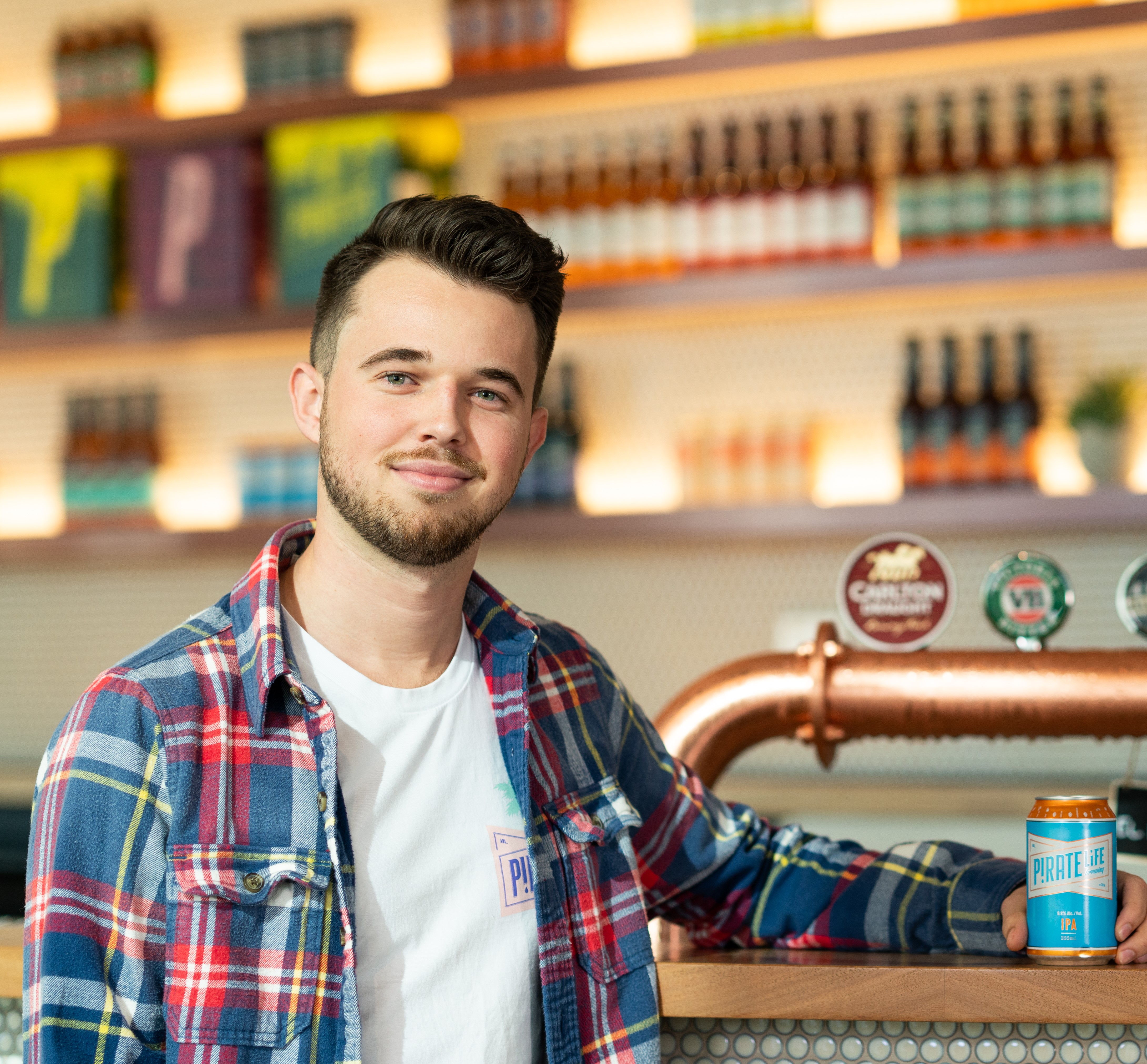 A Day in the life of a GMT:
6:45AM Wake up, prepare for the day and jump on the train
8:45AM Arrive at the office for a quick coffee with a few fellow MTs before the day begins
9:00AM Kick off with some emails, organise meetings for later in the day/week with project stakeholders
10:00AM Run a meeting with your project stakeholders, I was closely linked with Logistics
11:00AM Get some work done at your desk
12:30PM Lunch! Pull up a seat in one of the common areas and meet some new people from across the business. Squeeze a walk along the Yarra with the MTs
1:15PM Head out into trade to talk with on-premise customers to understand their pain points when it comes to delivery. Ideally see 6-8 customers ranging from cafes to huge pubs.
3:30PM Arrive back to the office to debrief with your project supervisor and provide an update on your progress
4:00PM Compile your findings for the day and determine what needs to be done next. Work on final presentation slides.
5:45PM Time to head home, say good bye to the team and leave the office.
Perks & Benefits
Asahi Beverages
---
We're a trust-based business, and nowhere is that more true than in our recently launched Remote First Hybrid way of working.
Currently in play at our Melbourne HQ and soon to launch to our other office locations, we believe whole-heartedly in the value of coming together physically for collaboration, brainstorming and connection sessions.
We also believe that regular team catch up's and 'deep thinking work' is best done at home.  This is why we've launched a highly flexible hybrid way of working where we ask our people to get together face -to-face once a week or so, and work from home on other days. It's the best of both world's really, and accommodates the diversity of our people's work preferences and personal habits.
Other great benefits of joining our business include:
Inclusive and relaxed flexible working environment
Discount on a range of alcohol and non-alcohol drinks
Access to a range of non-alcohol beverages at all sites
Friday night drinks at our bar in head office
Purchase additional leave every year
Gym reimbursement
Support community partnerships
Contribute to our innovation lab
Diversity & Inclusion

Asahi Beverages
---
We are proud of the diversity of our people and of our products. At Asahi Beverages we believe that which makes us different, makes us a stronger, more innovative and a more successful organisation.
Our uniqueness, and the manner in which that is celebrated and encouraged is the mark of our inclusiveness. This means creating a fair and equal workplace for everyone.
We have four streams of what our focus is:
Gender
Abilities
LGBTQI+
Ethnicity
Across our senior leadership team, we have about 45% women and our overall gender balance is in line with our industry norms. Externally, we report annually to the Workplace Gender Equality Agency (WGEA) and internally we have a thorough understanding of the opportunities our business has to further our inclusion agenda.