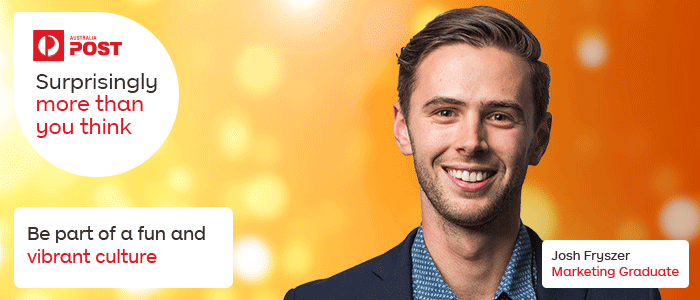 Australia Post Opportunities
Australia Post is currently not accepting applications
Australia Post currently has 0 opportunities.
Select the following options:
Our award-winning graduate program could be just what you need to start your professional career. We are looking for people who are passionate, dynamic and think outside the square. People who thrive on working in a fast-paced, changing environment. Sound like fun? We'd like to hear from you.