Australian Government Graduate Program Graduate Programs
The Australian Government works hard for the Australian community. Our employees are part of the community, giving back to help ensure Australia is prosperous and safe.
A job with us means you can work on what you are passionate about. With such a wide variety of jobs available, you can do almost anything within the public service.
From large departments to the smallest agency, all public servants have the Australian public at the heart of what they do.
Australian Government Graduate Program currently has 0 opportunities.
Select the following options:
Past Australian Government Graduate Program Graduate Hiring Statistics
If you're interested in working at Australian Government Graduate Program, understanding when they have opened up applications for their graduate programs, graduate jobs and internships is helpful knowledge to have so you know when you might need to apply. Use the below information to see when Australian Government Graduate Program hires graduates, but more importantly what graduate degree's and other student attributes they target for their jobs.
---
Disciplines
Accounting (41%),

Actuary (59%),

Administration (41%),

Agriculture (29%),

Architecture (41%),
Locations
Canberra (100%),

Sydney (100%),

Melbourne (88%),

Perth (41%),

Adelaide (41%),
Work rights
Australian Citizen (100%),
About Us
Australian Government Graduate Program
---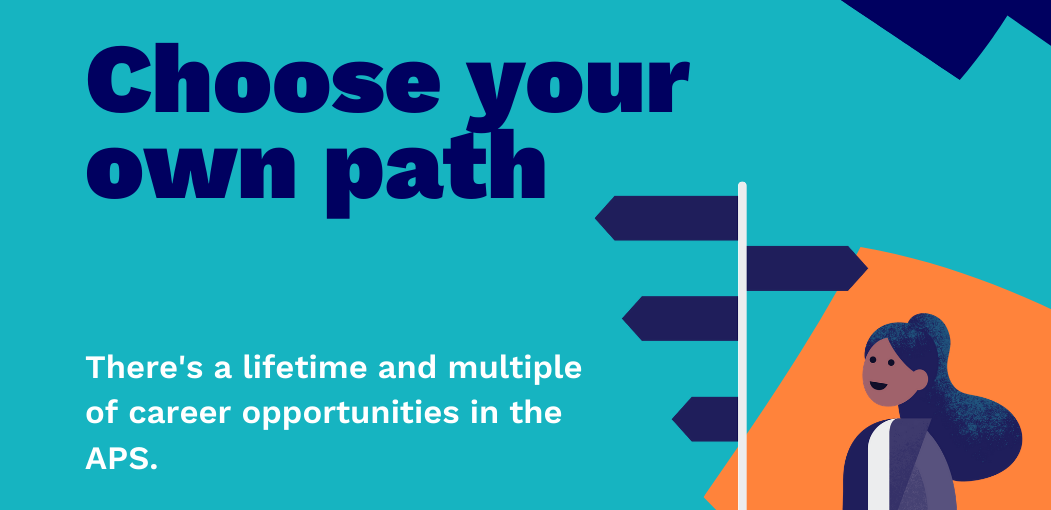 Seize the opportunity to pursue your interests in an organisation that will give you the chance to employ your skills and capabilities to do important work. See the impact of your efforts, and enjoy life where work is just one important facet of what you do and who you are.
As a graduate in the Australian Government you'll do meaningful work from day one, be asked to contribute, be recognised for your perspective and see the impact you can make in the Australian community we serve.  We need people from a wide range of disciplines so it doesn't matter what you have studied, the Australian Government has unrivalled opportunities for you to hone your skills in an environment where profit is not a driver.
The opportunity is there for you to craft your own career in policy development, delivery and implementation, and corporate roles. Open yourself to experiences only a career in the Australian Government can offer. We are looking for people who want to work for the Australian community, join the Australian Government and use what you've learned to build a better Australia and shape its broader place and role in the world.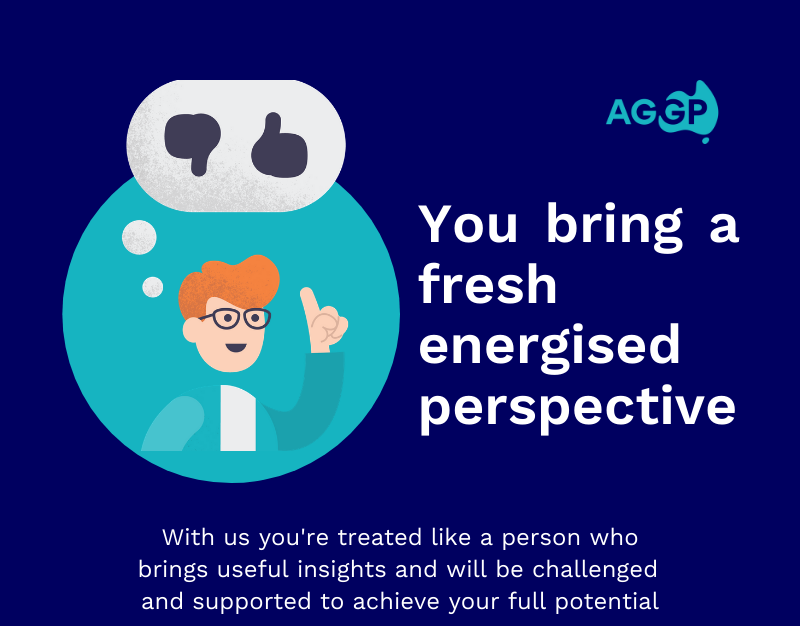 Why Join Us?
Australian Government Graduate Program
---
You have voice
Your voice, your perspective and with real Impact. Your opinion counts from day one and your perspective adds to the diversity of viewpoints that allow us to solve some of the most complex problems facing the country.
As a graduate, you bring a fresh and energised perspective which we value. With us, you're treated like a person who brings useful insights and will be challenged and supported to achieve your full potential.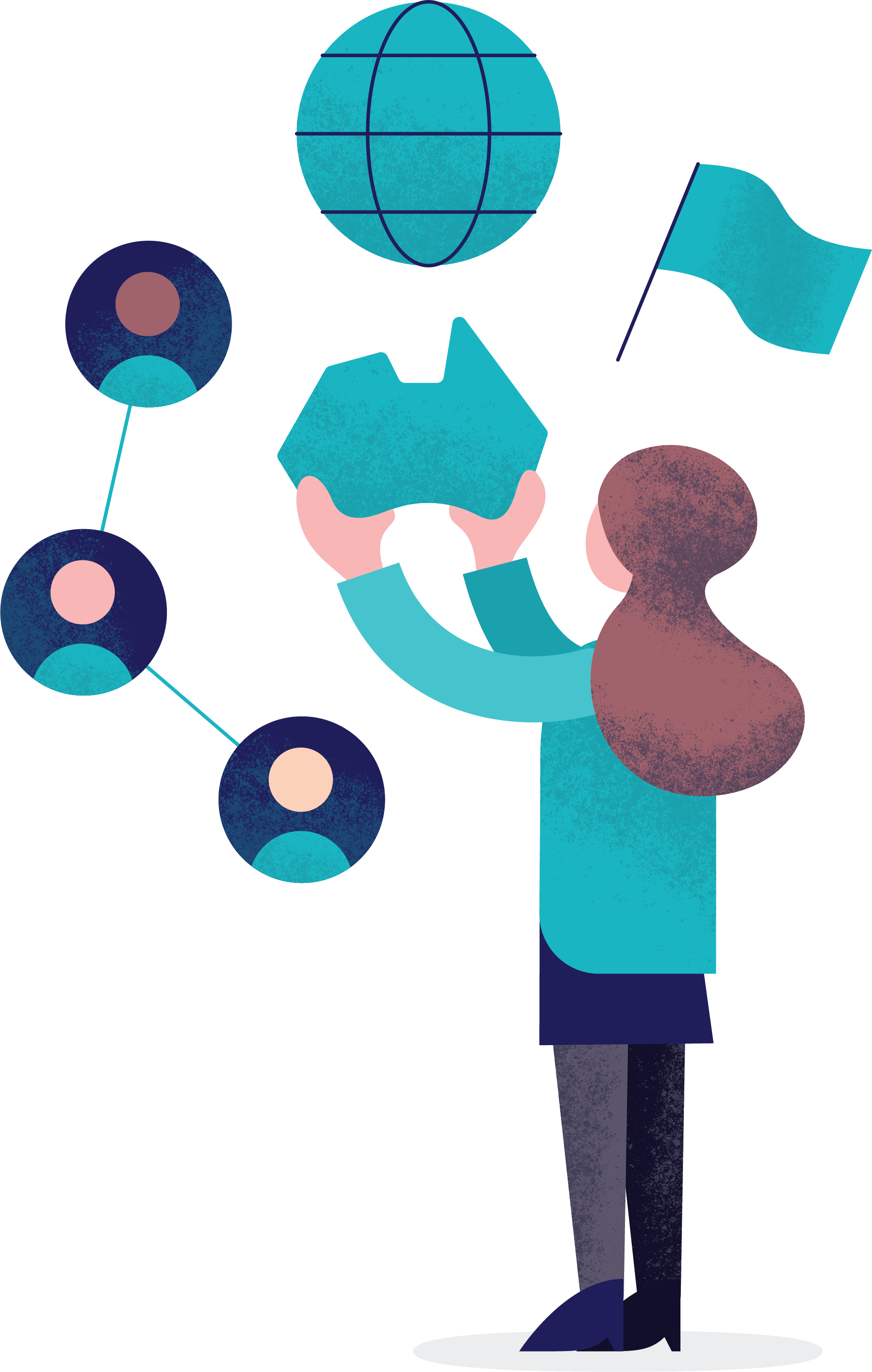 Your work has relevance
The work you do impacts the lives of every Australian. Only a career in the Australian Government offers this experience and allows you to build a better Australia.
Take the opportunity to shape the future in a constantly evolving world. There is always work to focus on as you look to engage with social, cultural, and political changes occurring in Australia.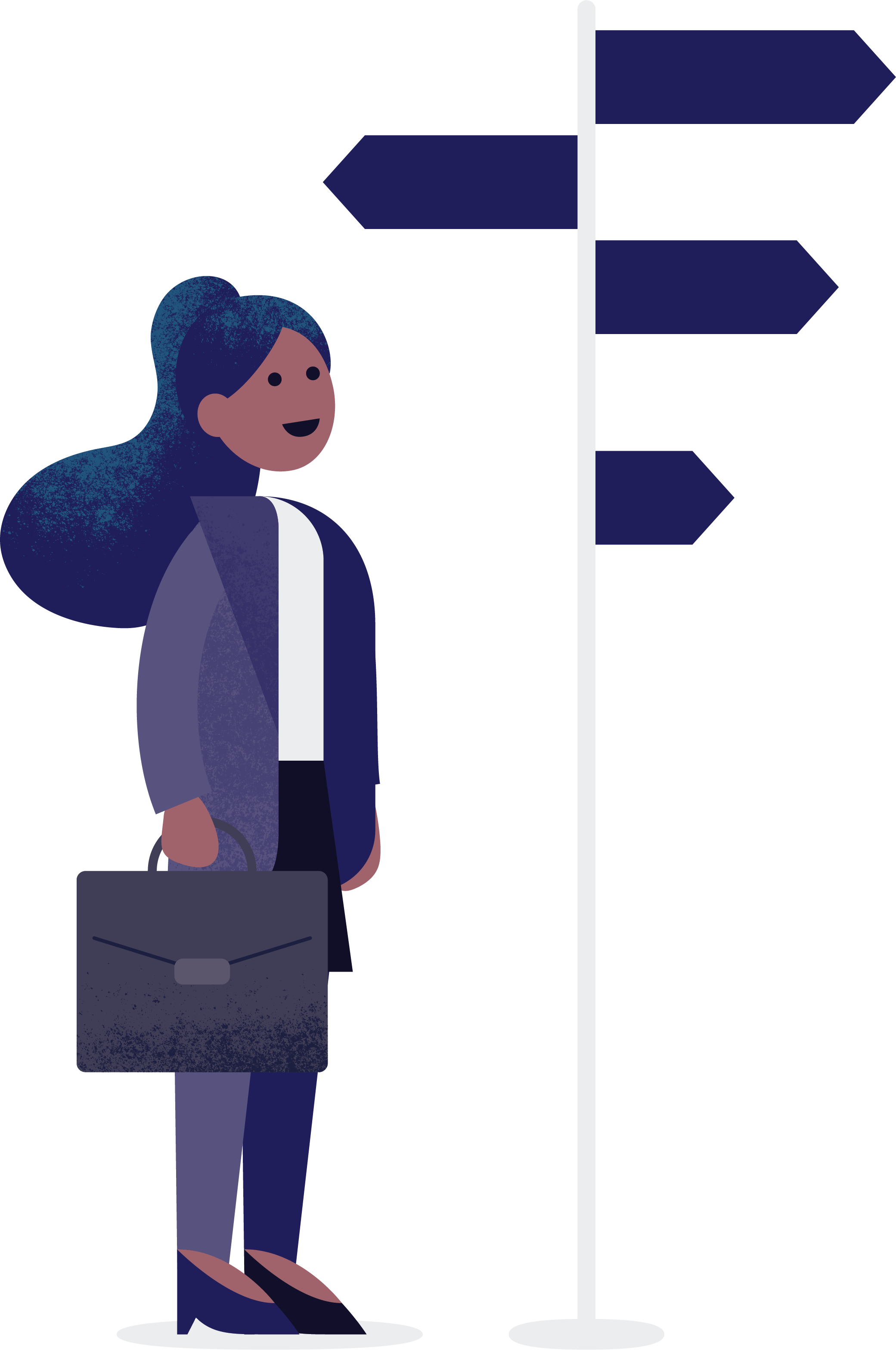 Experience a lifetime of career opportunities
It's not just what you can do, but where you can do it in the Australian Government. Whatever your degree there are opportunities to apply your interests right across the Australian Government. We will invest in your development, take your degree and build a career with you encompassing new experiences, education and skills.
A career in the Australian Government allows you to drive outcomes for the benefits of the Australian community we serve. There is a lifetime and multitude of career opportunities in the Australian Government and it's easy to move between different agencies for different career opportunities - join us and choose your own path.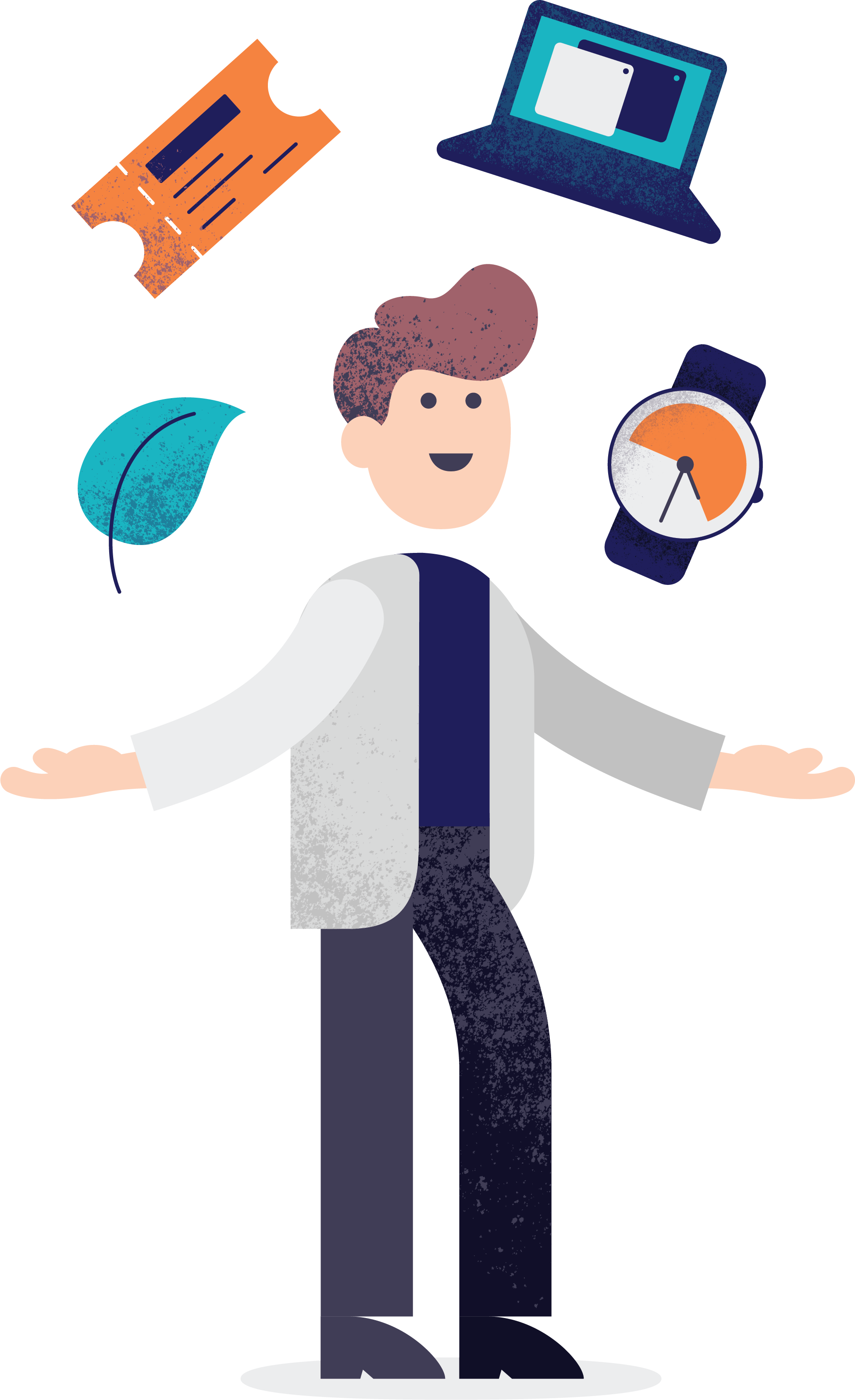 Enjoy a balance
If you have balance in your work and life, you are more likely to be productive and engaged to bring new energy to the challenges we face every day in delivering outcomes for all Australians.
We want people to feel well-remunerated and be able to manage their work/life balance, making and keeping their commitments outside of work – we want people to be focused on work but equally focused on their lives. We believe flexibility and balance are important in attracting a diverse workforce that reflects the Australian community we represent.
Graduate Program
Australian Government Graduate Program
---
As a student or Graduate looking to work in the Australian Government there's two key ways you can start your career with us. 
Your first option is through a centralized program. This means you'll be able to apply once to a stream that suits your studies and interests, and be considered for multiple Australian Government graduate programs at once. Being a part of a centralized stream means you only have to go through the application and assessment process once. You'll be a part of both the centralized stream's cohort, and the graduate cohort of the Agency or Department you accept an offer with. 
We currently have seven centralized streams you can choose from. 
Generalist, Economist, Data, Digital, Human Resources, STEM and the Indigenous Graduate Pathway. 
The second is the Agency and Department specific Graduate Programs. These programs are run by the Departments or Agencies and offer a variety of roles to a variety of students. They advertise throughout the year. All Australian Government departments and agencies advertise their graduate programs here at APSjobs.gov.au, when open for applications.
Find out where you'll fit best and explore all your options here.
Location
Most Australian Government graduate programs are located in Canberra. Others are based, or include placements, in other state capitals, major cities or regional locations.
If the graduate program you are interested in requires you to move to another city, most departments and agencies offer relocation assistance.
Structure
Generally, graduate programs take 10 to 18 months to complete, with two to three rotations through different work areas, to give you a range of skills, knowledge and experience at the start of your career. Find out more about each of these streams and pathways below.
Requirements
Australian Government Graduate Programs provide an entry-level pathway into the Australian Government. These opportunities are generally for Australian citizens who have completed, at a minimum, an undergraduate degree or higher in a relevant field, usually within the last 5 years, or will complete their degree before starting the program.
Data Stream
Australian Government Graduate Program
---
Data Graduate roles support evidence-based, informed decision making, and work across all aspects of government such as policy development, program management and service delivery. Data Graduate roles cover the full data lifecycle including survey and questionnaire development, data acquisition, data engineering and data analysis, as well as more specialised streams such as data science, methodology, Geospatial analysis and data management.
We currently have 20 different government departments and agencies seeking to recruit graduates with data skills. Most roles are in Canberra.
What Will I do?
Most graduate vacancies in the data stream are for Data Analysts, with a smaller number of roles for Data Scientists also available.

Data Analysts lead the design, analysis and delivery of relevant, trusted and objective statistics and data-related insights. They assist in designing and testing data collection instruments such as questionnaires and forms to ensure the data specification and solutions are fit for purpose. They analyse data to discover relationships between data items and draw findings, using their judgement and real world insights. They tell the story behind the data in an engaging and meaningful way.

Data Scientists are responsible for discovering, experimenting with and leading the use of new data sources, methods and products to meet the changing information needs of customers across governments, business and the community. Data Scientists play an important role in building their organisation's capacity to take advantage of opportunities, such as advances in technology, big data, and use of administrative information for statistical purposes.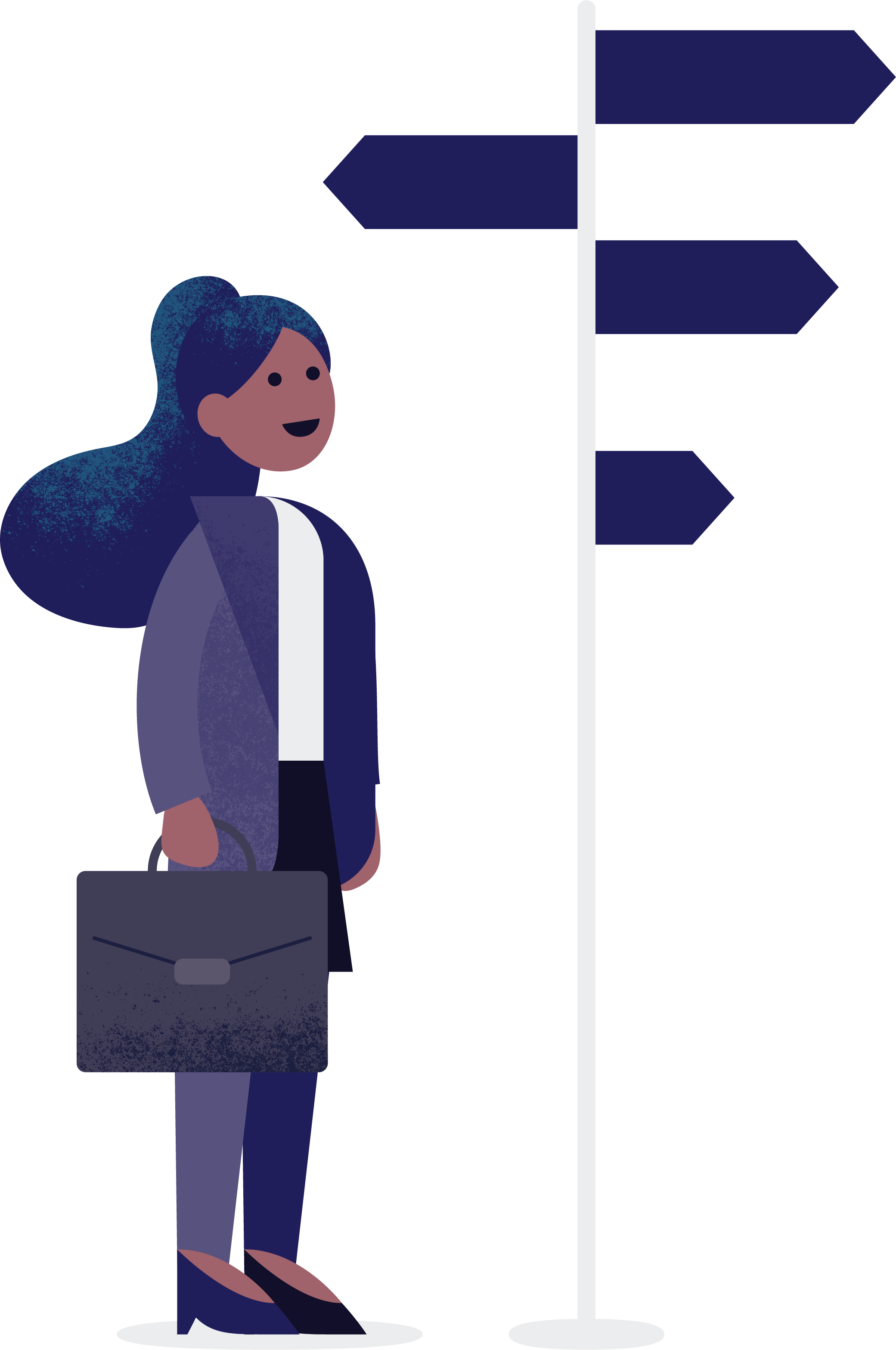 "I enjoy the complexity of my role and the room it offers to constantly learn new things and propose new ideas. There is a tension between conceptual purity and pragmatic implementation of statistics that must be negotiated and interpreted by the analyst, which I find both challenging and interesting. "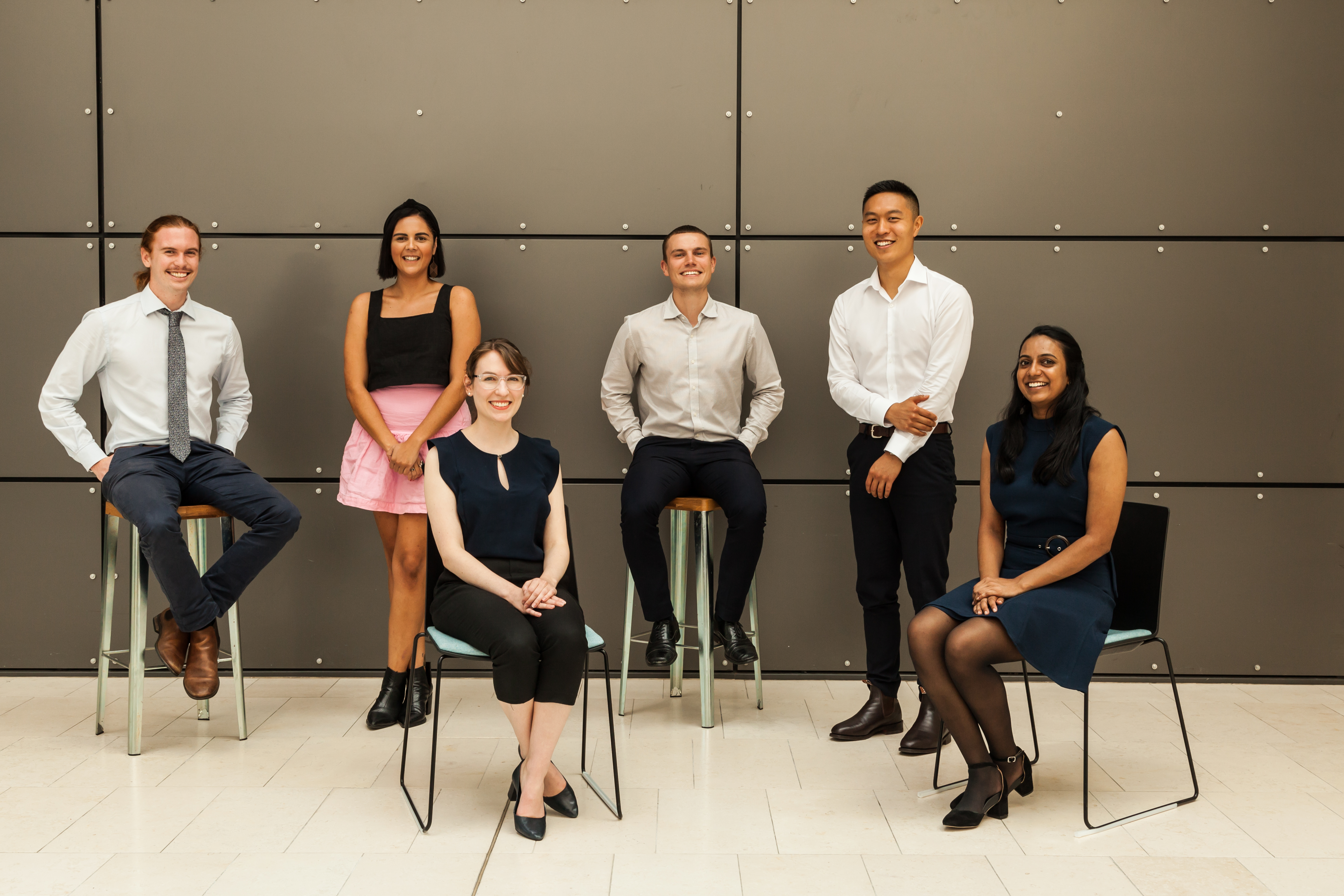 Digital Stream
Australian Government Graduate Program
---
The Digital Graduate Program gives you an opportunity to excel in a digital or technical career after you've graduated from university. As a recent graduate, you'll have an opportunity to further develop your skills while working.
The Program is for Australian citizens undertaking a university degree in a digital or technical field who are passionate about digital technologies, have a knack for problem solving and want to work on things that matter with a digital or technical career in the Australian Government.

A career with the Australian Government can give you valuable industry experience while working on projects that help everyone. From technical problem solving and analytics to digital design and development, you can find an opportunity to suit your level of skill and experience.
The Program offers graduates:
Full-time permanent employment
Flexible working arrangements
A cross government digital development program including a post-graduate university qualification in digital technology
Career coaching and mentoring
Competitive salary and superannuation
Support and coaching

You will have support from your supervisor and a dedicated career liaison to give you the best chance of success.
Your supervisor will provide guidance and feedback on day-to-day work and help you understand how your work is contributing to the agency's goals.
Your career liaison will help you with your studies and job skills. They will help guide your professional development towards a successful and rewarding career.
You will also get to network with other participants and develop professional relationships that will support you throughout your career.
What will I do?
Government agencies have many different digital and technical roles. These roles support the core functions of each agency and are always changing. Past graduates have worked in the following areas:
cyber security
digital media
user research
programming
interactive media
software engineering
big data
networking
systems analysis and design
web development
data analytics
systems testing
infrastructure support
networking
applications development
To learn more about how the skills you have gained at university apply to digital roles in government please access the APS Career Pathfinder tool. The tool allows you to explore digital roles based on your skills and/or interests. You will be able to see the skills required for roles and identify possible skill gaps.
Please access the APS Career Pathfinder tool at: https://www.dta.gov.au/our-projects/aps-career-pathfinder-public-alpha-prototype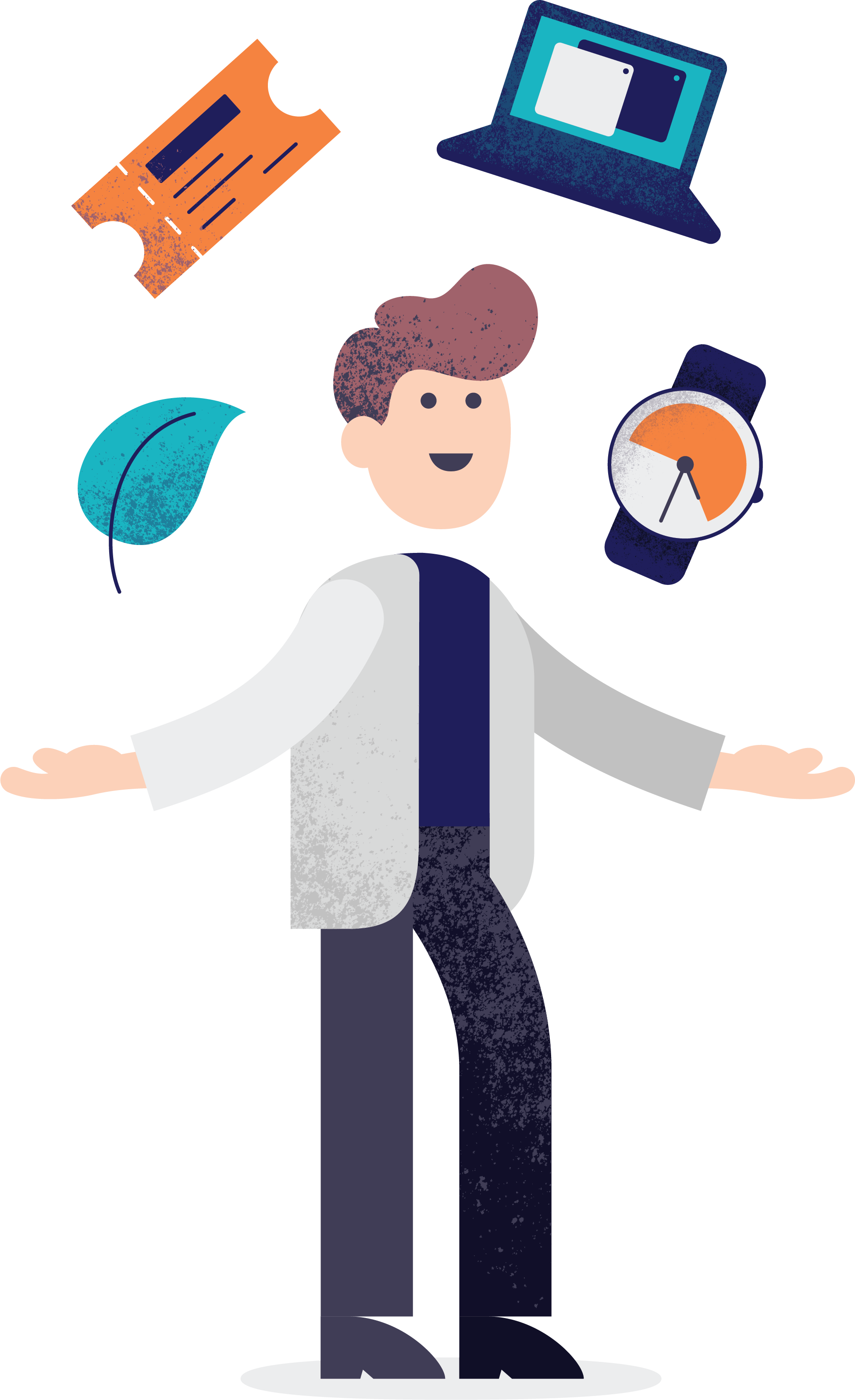 My experience on the digital graduate program was awesome, really enjoyed the working rotations within my agency"
- Igor, 2018 Graduate
Indigenous Graduate Pathway

Australian Government Graduate Program
---
The Indigenous Graduate Pathway provides a rewarding career in the Australian Government. One application connects you with a wide range of opportunities across the Australian Government.
We are seeking graduates from all degree types. We want deadly ideas, fresh thinking and perspectives from all disciplines, so whatever your area of study, there's an opportunity for you!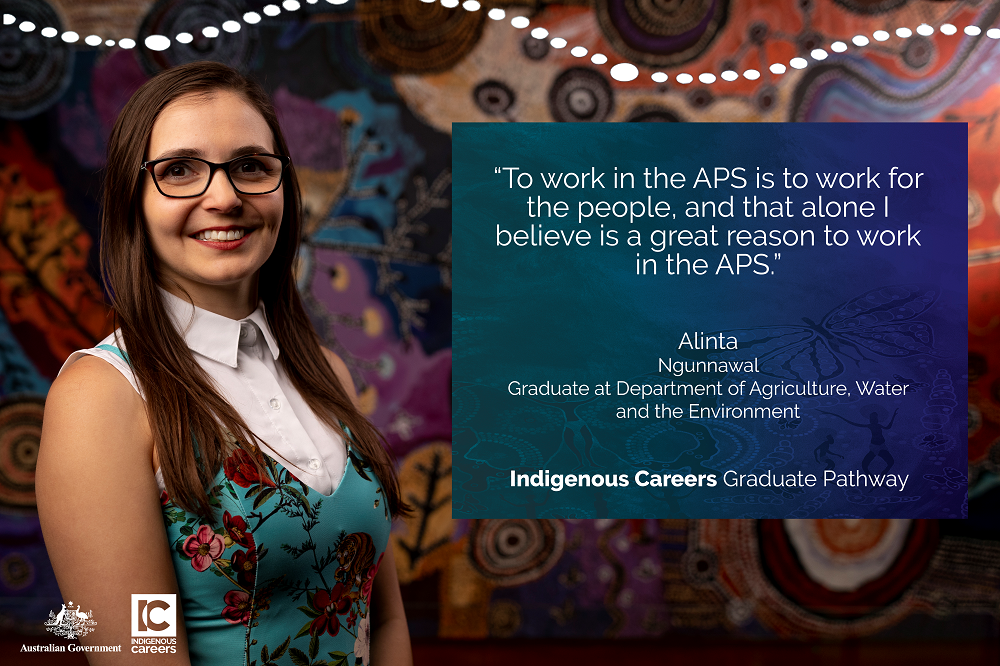 A career in the Australian Government, regardless of which Department or Agency you work in gives you the opportunity to contribute to Australia's future.
Each agency is responsible for a different aspect of Australian life, from education, health and community services to immigration, defence and infrastructure.
We are here to support you
Our team has years of experience coordinating programs for Indigenous Australians and are committed to supporting candidates through every step of the process. If you have any questions, something isn't working or making sense, we're here to help. We're always happy to have a yarn.
Applying is easy, if you have any questions Email the Indigenous Graduate Pathway team.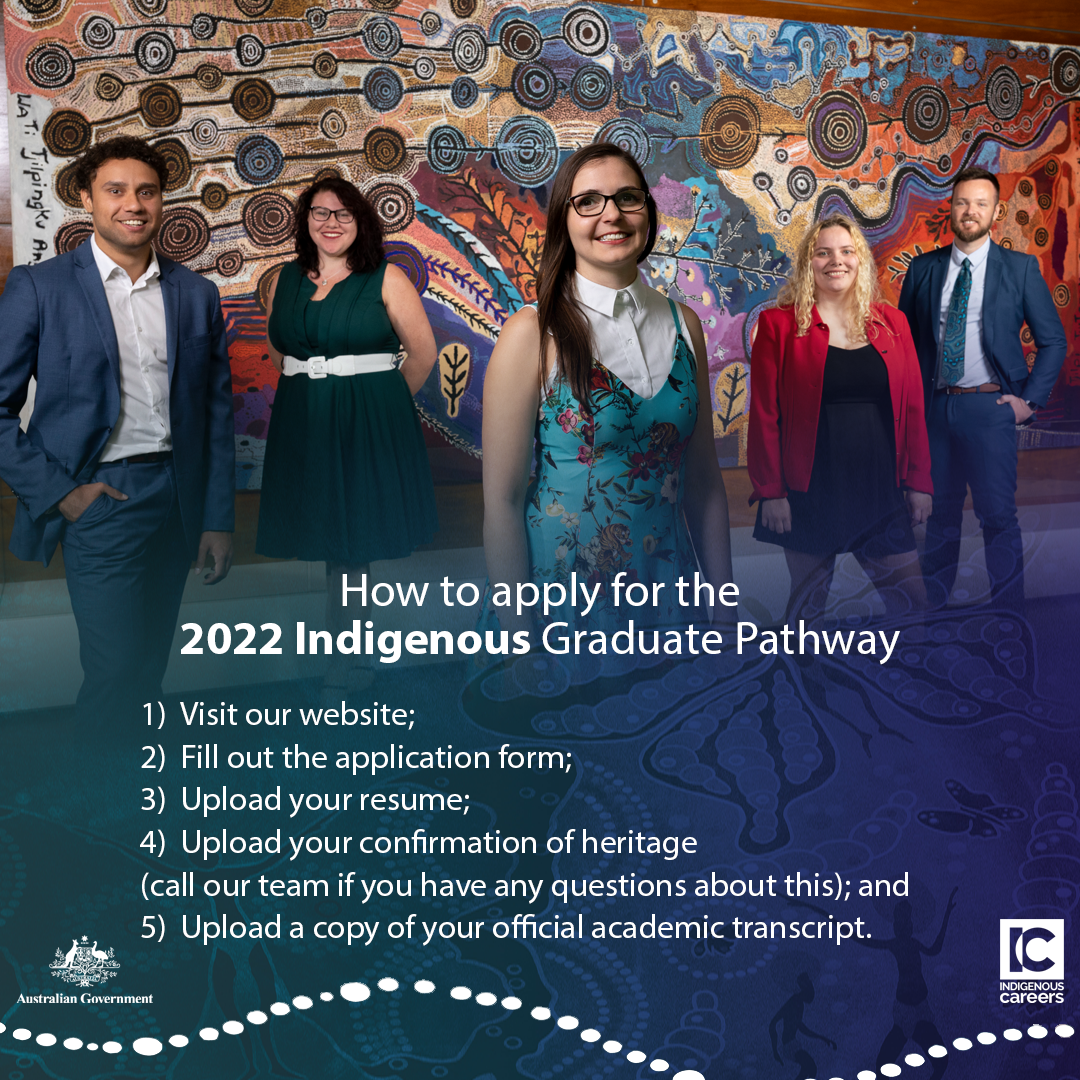 Economist Stream
Australian Government Graduate Program
---
The Economist Stream of the Graduate Development Program provides candidates with the opportunity to work with Australia's leading government economic policy analysts across Australian Government agencies including the Treasury, Department of the Prime Minister and Cabinet and the Australian Bureau of Statistics.
What will I do?

As an Australian Government economist graduate, you will contribute to informing decisions on policies for the good of the Australian people. This includes working in areas across government fiscal and monetary policies, budgetary policies, domestic and international economic situations (including industries, regions and socioeconomic groups), and forecasting changes in the economic environment. 
The graduate program offers targeted training and development to progress your skills, knowledge and confidence as a valued member of, and contributor to, the APS.
Am I Eligible?
To apply for the Economist Stream, candidates must meet the following eligibility criteria:
You must be an Australian citizen by the end of the calendar year in which you apply.
You need to have completed an Australian-recognised Bachelor or Master of Economics, or Major in Economics as part of your degree.
Your most recent qualifying degree must be no more than five years old on the date you lodge your application.
You must be willing and able to move to Canberra for the duration of the program.
You must be able to obtain a valid Australian Government security clearance prior to your commencement.
Successful graduates will be placed in a merit pool that will be considered by APS & Commonwealth entities. Please note that Departments and Agencies will offer different employment conditions and Graduate Program features.
Generalist Stream
Australian Government Graduate Program
---
The Generalist Stream accepts graduates from a range of degree disciplines. These include public policy, arts, sciences, humanities, law, international relations, media, communications, design, accounting, finance, etc.

Being part of a Generalist Stream Graduate Program, you have the opportunity to work on contemporary policy, programs and services that make a real difference to the lives of Australians.
We are looking for people who are adaptable, positive, and willing to learn and innovate. The Australian Government offers challenges in a flexible and fast-paced environment, and seeks people who are keen to serve the public interest.
What will I do?
As a Generalist stream graduate, you will join a highly regarded graduate program at one of the many participating Australian Government agencies. Each agency coordinates their own graduate program, with its own unique features.
Typically, the graduate programs will consist of 2-3 work rotations, formal targeted training and development opportunities, networking across the agency, support from dedicated supervisors and buddies/mentors. In most cases, at the successful completion of the graduate program you will be advanced to the next higher classification
Human Resources Stream
Australian Government Graduate Program
---
The Australian Government HR Graduate Development Program offers a unique opportunity to kickstart your career in HR with a role in one of 20 agencies from across the Australian Government.

You'll discover just how rewarding it is to be an Australian Government HR practitioner, and see how the Australian Government has a real impact on the lives of Australians. Through your day-to-day work at your employing agency, as well as through cross-agency collaboration, you will help build the HR function's strategic capability and shape an Australian Government that meets the needs of all Australians.
The Australian Government HR Graduate Development Program is one of the signature initiatives of the Australian Government HR Professional Stream, identifying and developing the next generation of Australian Government HR leaders.
What will I do?
Australian Government HR Graduates work in a variety of roles in our partner agencies including HR Policy, industrial relations, learning and development and business partnering roles.
The Australian Government HR Professional Stream encourages graduates from a variety of fields to apply for the 2022 Australian Government HR Graduate Development Program. We are primarily looking for individuals who have studied Human Resources, Psychology, Psychological Science or Behavioral Science.
We are also interested in hearing from people who have completed study in other areas such as Behavioral Science, Business, Commerce or Arts who have majored in Human Resources as part of their studies.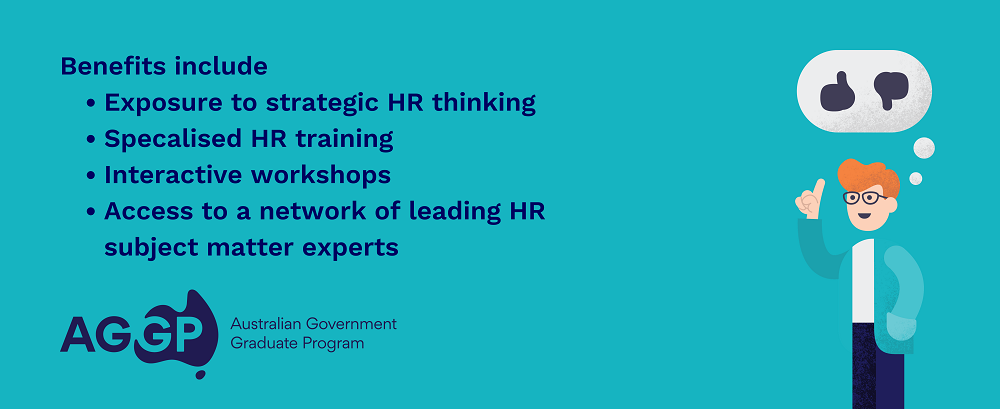 Benefits of the Australian Government HR Graduate Program include:
exposure to strategic HR thinking, building your expertise and experience
specialised HR training with a high priority placed on building your capabilities
interactive workshops, cross-agency development opportunities and networking events
access to a network of leading HR subject matter experts from across the Australian Government
opportunities to build connections with HR graduates and professionals from across the Australian Government, increasing the potential for mobility during your Australian Government career
access to government employee benefits including flexible working arrangements, a competitive starting salary and excellent superannuation.
Other opportunities
Australian Government Graduate Program
---
You don't have to complete a Graduate Program to enter the Australian Government.
With a degree behind you, you are suitable to apply for Australian Government level 3 or 4. There are roles advertised all across the year.
You can search for these roles, and set up an alert for when a role relevant to you is posted here.

STEM Stream
Australian Government Graduate Program
---
The Science, Technology, Engineering and Mathematics (STEM) stream offers you a unique opportunity to launch your career in the Australian Government and work across multiple STEM fields.
We are looking for people who are collaborative, enthusiastic who are keen to work as part of a team to assist in shaping an Australian Government that meets the needs of all Australians.
We encourage applications from diverse backgrounds and experiences. We strongly believe that diversity of experience, perspective, and background will lead to a better environment for our employees and better outcomes for Australia.
As a STEM stream graduate, you will join a highly regarded program at one of the many participating Australian Government agencies. Each agency co-ordinates their own graduate program, with its own work priorities and employee benefits.
Generally, each graduate program will consist of 2-3 work rotations, targeted learning and development opportunities, APS and agency networking events, flexible working arrangements, career coaching and competitive salary.
To be eligible for the program, you will to meet the eligibility requirements as well as obtain an appropriate security clearance through the Australian Governments Vetting Agency (AGSVA).
The Australian Government is committed to a workplace culture that builds respect, fosters inclusiveness, promotes diversity, embraces the unique skills and qualities of all our employees and is committed to attracting, recruiting and retaining people with disability. If you require some assistance with your application, or need this in an alternative format, please contact the Employment Programs Team at [email protected] or (02) 6213 6501