Australian Taxation Office Graduate Programs & Internships
Be surprised at the endless opportunities and cool projects you'll get to work on with a career with us. You'll do work that matters, work that's cutting edge and work that has a real impact for your community.
Adelaide
and 15 others
Available locations
Regional Northern Territory
Regional Western Australia
Business and Commerce
and 12 others
Hires applicants with degrees in
Data Science and Analytics
Our University Employment Program provides opportunities for motivated university students to do work you can't do anywhere else – work that matters. The program is offered on a casual basis around your field of study.
Past Australian Taxation Office Graduate Hiring Statistics
If you're interested in working at Australian Taxation Office, understanding when they have opened up applications for their graduate programs, graduate jobs and internships is helpful knowledge to have so you know when you might need to apply. Use the below information to see when Australian Taxation Office hires graduates, but more importantly what graduate degree's and other student attributes they target for their jobs.
---
Job types
Graduate Jobs (71%),

Internships (29%),
Disciplines
Accounting (21%),

Actuary (8%),

Administration (17%),

Arts and Humanities (17%),

Banking and Finance (17%),
Locations
Adelaide (96%),

Melbourne (96%),

Hobart (96%),

Brisbane (96%),

Canberra (96%),
Work rights
Australian Citizen (100%),

Australian Permanent Resident (33%),

New Zealand Citizen (29%),
About Us
Australian Taxation Office
---
Choosing the right employer is a big decision and starting on your career journey can be daunting. 
Finding a career match that helps build your knowledge and skills, supports you with the right opportunities, is flexible to your needs and gives you exposure to meaningful and innovative work may seem all too difficult to achieve – but not if you work at the ATO!
You might think 'I don't know anything about tax' or 'I don't think I'm all that interested in tax', but don't let that put you off. Some of our best people started out thinking just like you. Tax is not the only work we do at the ATO - we think we'll surprise you at what we do, the possibilities and how much you'll love working here with us.
We're a big organisation with almost 20,000 staff and a presence across Australia. We offer the opportunity to have a meaningful career that improves our country, and we want you to be a part of it. Join us!
We pride ourselves on being an award-winning employer that nurtures new talent and allows our employees to excel. We've been recognised in the following:
Finalist in the 2021 Will Spensley Memorial Award for Innovation 
Placed in the top 5 for the 2021 Most Aspirational Employer with Australian Association of Graduate Employers (AAGE).
GradConnection & The Australian Financial Review's Top 100 graduate employers 2019, 2020 and 2021
Top 100 graduate employer with GradAustralia 2019 and 2020
Top 75 graduate employer with AAGE 2020  
Graduate Program
Australian Taxation Office
---
With a career at the ATO you'll do work that matters – where you can make a difference to all Australians.
Our program
Applications for the 2023 Graduate program open on 7 March and close on 19 April 2022 at 7:00pm AEST. 
Details
Permanent role on completion (APS 4) 
A competitive starting salary package of over $75,000 ($65,609 plus 15.4% Super)
Two work rotations with different teams
APS employment conditions 
Further study opportunities
Networking opportunities
Social events 
Disciplines
We're looking for people from a range of disciplines including Law, Information Technology, Human Resource Management, Finance, Economics, Account and Commerce, Design, Marketing and Communication, and Science, Technology, Engineering, Mathematics (STEM), and Statistics.
Eligibility
To be eligible to apply, you must have completed your university degree within the last three years or be in your final year of study. At the time of commencing our program you must have completed all your course requirements. The program usually starts in February each year. You must be an Australian citizen and willing to undergo a police, character and health checks as required.
Internships & Clerkships
Australian Taxation Office
---
Are you currently studying and looking to get some on the job experience? 
Our University Employment Program provides opportunities for motivated university students to do work you can't do anywhere else – work that matters. The program is offered on a casual basis around your field of study. 
Eligibility 
To be eligible for the program you must be enrolled in a Bachelor degree or above, be completing the last two years of your current university studies and have a good academic performance (GPA of Credit or above) and a strong work ethic. You must also be an Australian citizen and willing to undergo a police, character and health checks as required.
Disciplines
We're looking for people from a range of disciplines including HR, business, commerce, law, information technology and STEM. 
Applications are open throughout the year. If you're interested in joining our program, register now! 
Other opportunities – Indigenous Programs
Australian Taxation Office
---
Evergreen Program
Our Evergreen Program is an entry level program that is for Aboriginal or Torres Strait Islanders to join the ATO. Start your career by combining work experience and formal training through the program. You'll provide customer service from a call centre environment, provide tips and advice to the community to help them meet their tax obligations, provide admin support to different areas in the organisation and potentially undertake interesting case work. 
Our program 
Applications for the 2022 Evergreen Program open on 18 January and close on 4 February 2022.
Details
Support from an Evergreen program manager
Starting salary of more than $55,000 (APS2) 
A challenging, rewarding career
Regular training 
Two work rotations with different teams 
APS employment conditions 
Permanent role on completion 
Access to Aboriginal and Torres Strait Islander employee networks and Indigenous Liaison Officers 
Eligibility
To be eligible for our Evergreen Program you must provide written evidence that you are of and identify as an Australian Aboriginal or Torres Strait Islander and are accepted in the community in which you live or have lived. You must be an Australian citizen and willing to undergo a police, character and health check as required.
Find out more information here.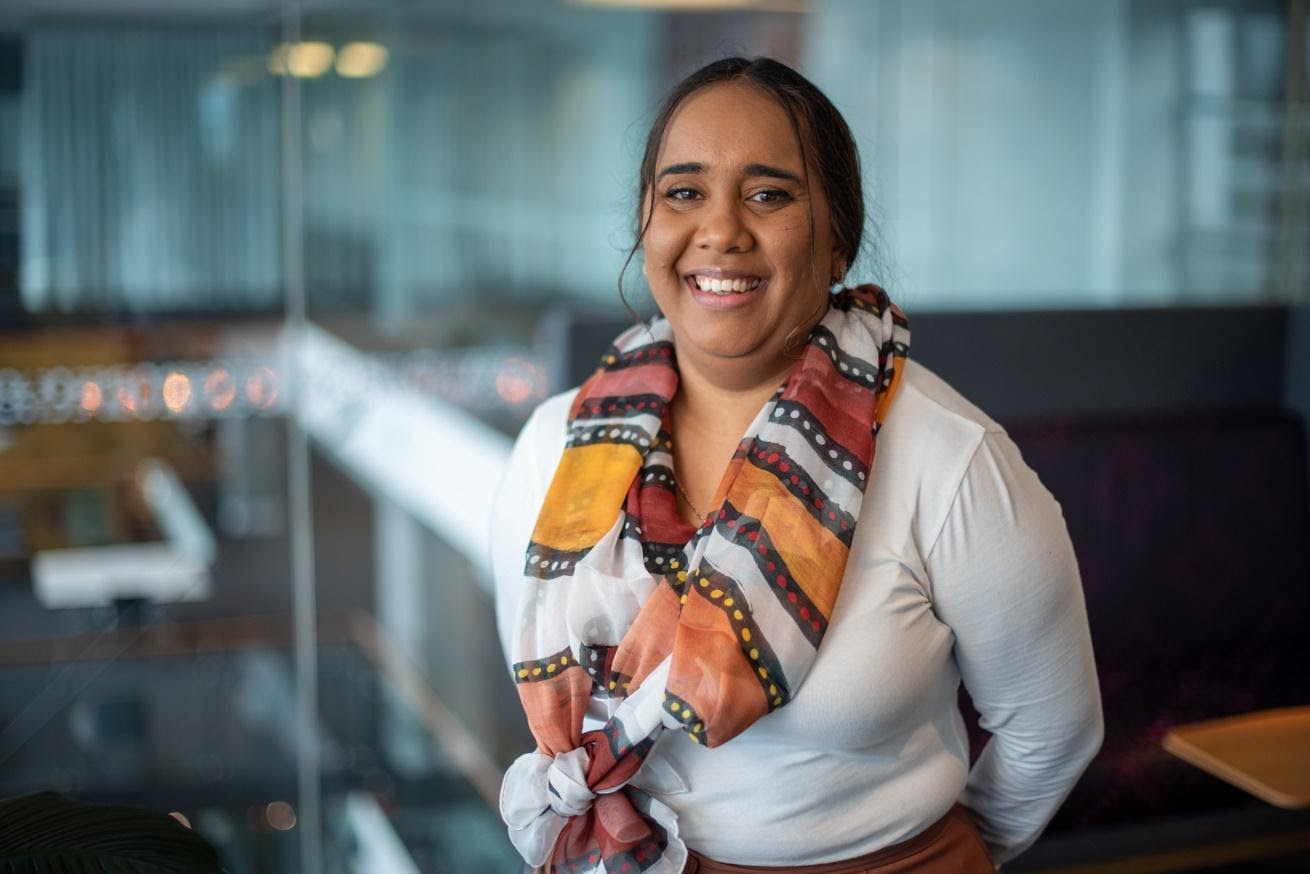 School Leaver Program
Our School Leaver program is for high school graduates who have successfully completed their year 12 studies and want to learn new skills in a professional and supportive environment, gain valuable work experience and build professional skills. Through the program, you will enter the ATO full-time in an administrative officer or client experience role. 
Our program
Applications for the 2022 School Leaver Program are currently closed. 
Details
Support from a dedicated program manager 
Competitive pay
An inclusive and diverse workplace culture
Regular training 
Certificate IV qualification 
APS employment condition 
Networking opportunities
Permanent role on completion 
Eligibility 
To be eligible for our next School Leaver Program, you must have completed your year 12 studies in 2021 or will complete your year 12 studies in 2022. You must be an Australian citizen and willing to undergo a police, character and health check as required.
Find out more information here.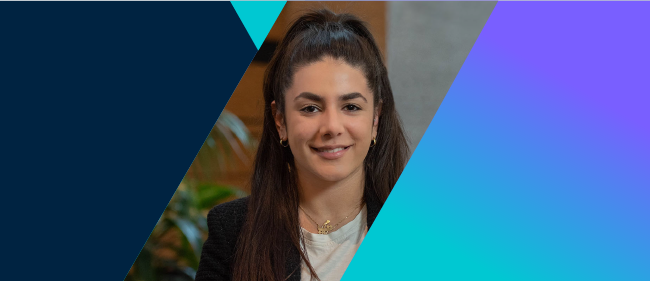 Application Process
Australian Taxation Office
---
Applications for the 2023 Graduate program will open on 7 March and close on 8 April 2022.  
Have a look at the below steps to get an understanding of our recruitment process for our Graduate program.
Application
The first step is completing your online application, this will include your resume, academic transcript, and answers in the application form. If you're successful in your application, we'll contact you with an offer and further information. 
You may need to attach additional material and documentary evidence to support your application. These may include:
Current Resume/Curriculum Vitae
Your contact details, work history and education details (including your current Academic Transcript) 
Assessment activities 
The next step after your application has been found successful is our assessment activities:
Stage one is an online application
Stage two is an online assessment
Stage three is a virtual assessment centre including an interview
We will review your performance from each assessment stage before you progress to the next stage of the recruitment process. This process will assist us in determining your suitability for the program. 
Pre-employment checks
If suitable, we'll conduct a reference check and number of pre-employment checks. This includes a police clearance. Any offer of employment will be subject to the results of these enquiries being satisfactory.
Offer
If you're successful, we will make you a formal offer.
Application Tips:
Do your research! You may wish to know more about the ATO and the Graduate Program. 
Make sure your resume is up to date
Have your personal information, qualification details and academic transcript ready when you start your application
Save your application regularly to ensure you don't lose any data
Research the STAR interview method, where you describe the Situation, Task, Action and Result in each answer
Practice answering interview questions 
Employee Profiles
Australian Taxation Office
---
Hear from our graduates
Stephanie, Taxation
'My current role has involvement in all business areas of the department and enables cross government department collaboration on specific projects. I love the exposure to different business areas and government departments. I also enjoy collaborating with others, whether in my team or external, and coming up with a solution to a problem. I find great satisfaction in the start to finish process of: recognising a problem, collaborating with others to solve the problem and then presenting these solutions to management for implementation.' 
Anne Marie, Data
'Entering the graduate program was daunting but being assigned a program manager helped tremendously with transitioning into work at the ATO. The program is a great way to get a feel for the different areas of the ATO and learn where you fit best. My first rotation was in Enterprise Analytics, Smarter Data. A typical day would involve a stand-up meeting with the team where everyone updates on their work progress and problems they are having, followed by finding, gathering, interpreting and displaying data to other departments of the organisation.'
Anna, Human Resources
'Being in a room with the other grads for three days at induction, we really started to bond with one another. It was comforting to know we were all going to be on the same journey together and I realised everyone in the room was probably as nervous as I was!'
James, Design 
'Being part of the graduate program has allowed me to work on a broad range of challenging projects. Each has helped me to grow as a designer and has exposed me to opportunities where I can use my design skills in many different applications.'
Cheng, Taxation
'My experience as a Taxation graduate in the ATO Graduate Program has been very rewarding. The highlight of the program for me has been the training and development opportunities provided through the year-long training program, milestone tasks and work rotations. I was already working at the ATO prior to starting the program, and the program has been a great opportunity to continue my professional and personal development.'
Jarrod, IT 
'As a graduate forensics officer I assist in forensically processing and analysing digital evidence in our lab for legal and investigation clients. I have a Bachelor of Computer Science Degree but no legal background and am building my legal skills as part of my work. I'm excited to see what's next in store with the forensics and investigations team'.
Liam, Marketing and Communication 
'The ATO graduate program has provided me with career opportunities that would never have really occurred to me when I first applied. I have been able to build networks during the program that have shifted my career path towards content development and user-research. I now am working on validating improvements to our digital services, helping the ATO co-design with our most important users – everyday Australians.'
Danny, Taxation
'The grad program helps to develop a combination of wide ranging and specialist skills. ATO's investment in its staff is notable and worthwhile: Bring your open mind, flexibility and commitment to the ATO where you can be rewarded with an exemplary public service career.'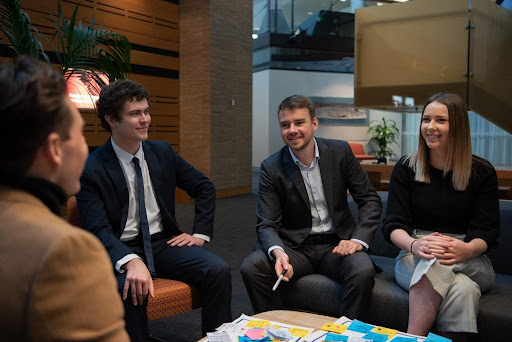 Day in the Life - Design
Australian Taxation Office
---
Asavari Deonath
Design Graduate
Australian National University
Bachelor of Design (2018) / Bachelor of Science (Psychology) with Honours (2019)
7:15am
Today I'm working from home and start my morning by walking my very energetic Australian cattle dog, Mica.  After that, I have my breakfast and get ready for work. 
8:30am
I start my workday by entering the time I started on my timesheet. Mica decides to keep me company today and has a little nap beside my desk. I then check my Outlook calendar, emails, and MS Teams messages, and write a task list to prioritise my day and identify any meeting prep I need to do. On Mondays, I'll also update Jira (the project management software we use at the ATO) with what I've completed in the past week, what I anticipate working on this week, and roughly how much of my work week I will spend for each project.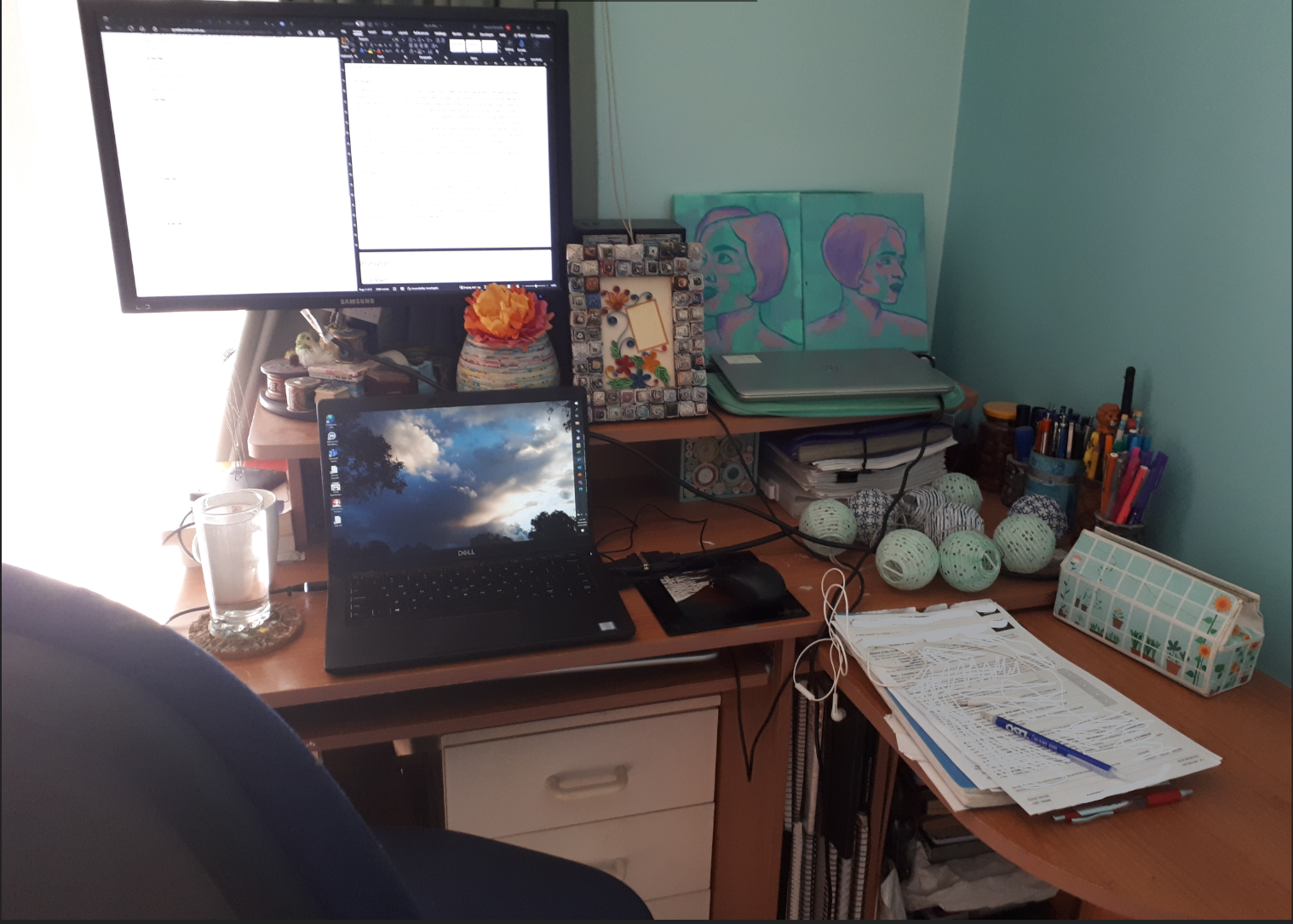 My working from home set up
9:30am
Time for my team stand-up. Stand-ups are usually a quick whip-around with your team mates to discuss what your priorities for the week are, and what you'll be doing today. We usually also add if we're under the pump, have time to help someone else out, or if we're experiencing any difficulties with the work on, and some non-work-related chatter like what we're watching or what we did over the weekend. 
10:30am
After I complete some of the items on my to do list, it's time for a morning break. As I am working from home, I will usually go and give Mica the attention he's been craving. 
10:45am
I get back onto my daily tasks. This usually involves PowerPoint and ranges from putting reports together, setting up reading and virtual collaboration tasks for workshops, visual communication and making infographics. My branch (ATO Design) has very enthusiastic, creative and reflective people in it, and we allow a little time for small fun things – today we share our scores on wordle and have a weekly drawing challenge to fill a post-it note with a creative response to a nominated theme.
12:30pm
Lunch time! I like to read in my backyard while eating, unless there's a good show on – currently I'm watching the Winter Olympics.  
1:30pm
In ATO Design we work in engagements, where projects come to us for 1-6 months for various purposes, and we get put in teams of designers to see them through. As it varies depending on what the project needs, tasks can range from user research and interviews, co-design workshops and facilitation, preparing for and consolidating notes for either, visual communication, preparing documents, planning, and testing interventions. At the moment I'm working to make some recommendations for interventions to help more companies pay their annual review fee and update their contact details on time.
2pm
I attend a co-design workshop with frontline staff from the ATO and ASIC. I took notes on what was discussed straight onto the PowerPoint in which my team were screen-sharing. After this, we debriefed as a team what went well, what we would change, what progress we have made towards intended outcomes, and next steps. I usually have at least one day per week which is meeting free, and I also have a 20-minute one-on-one catch up with my managers, once or twice a week to discuss how I am tracking with my work, and any challenges I may be having. It's a super helpful meeting and my managers are always willing to assist and give advice. 
3:15pm
Afternoon break time! It's usually the same routine as the morning one, but with a little more stretching. 
3:30pm
My focus for the afternoon is on more creative and active work. It's a great way for me to put my thinking cap on and send out what I am working on for feedback within my team. 
4:15pm
As it's the last hour of the day, I like to focus on the most important thing to do before tomorrow's tasks start. It might involve looking at what's on tomorrow/the next day or back through my emails to ensure I am across all deadlines or finishing what I'm already working on. 
4:45pm
I save my work and put away any things I put on top of my desk during the day. Time to log off and take Mica for another much-needed walk – I told you he was energetic!
Day in the Life - Data
Australian Taxation Office
---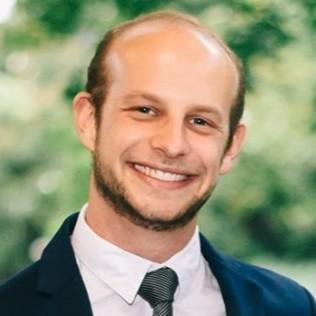 Ariel Kuperman
Data Scientist 
University of Melbourne
Master of Science (Physics)
Year of Graduation: 2020
7:30 AM
I wake up around 7 AM and start my day with a hearty breakfast while watching the news. If the weather is nice like today, I'll ride my bike into the office (otherwise I take the tram if it's rainy). I park my bike in the basement parking area and shower at the end-of-trip facilities available at the office.
8:30 AM
I get to my desk around 8:30 AM, and spend some time catching up with my colleagues who I hadn't seen in person for a couple of days (as I was working from home). I then begin my workday properly by checking my emails and calendar. Today there are only a few emails relating to Learning and Development, and some wider organisational updates and newsletters. I only have one major meeting today, and I don't need to prepare anything.
9:00 AM
I log into my team's virtual machine and check the results of the model I had sent to be trained overnight. I'm trying to develop a model to understand and classify the content of financial documents, based on deep-learning techniques in Computer Vision and Natural Language Processing. I open the output files and check the predictions generated by the model. I then spend some time evaluating the results of the training and notice a few inconsistencies in the output. I proceed to write down a few fixes I'll have to implement in the post-processing steps in the code.
10:30 AM
At 10:30 AM we have our daily team stand-up on Microsoft Teams. In this meeting we all go around the (virtual) table and update the team with our progress since yesterday, and if we have questions or are facing any blockers. This is a good opportunity for me to take a step back from the depths of the code and to put what I'm trying to achieve into perspective. It's also a great chance to see if anyone else is facing similar problems.
10:45 AM
After the stand-up, I spend the remainder of the morning chasing the bugs I'd identified in the outputs throughout the code. This requires me to do a bit of Googling, running some small unit tests, and stepping through each fix one at a time.
12:30 PM
After a productive morning, I stop to have lunch. I really like spending time outdoors, so I often ask a couple of my colleagues to come have lunch in the park across the street from the office. This is a great chance to get some fresh air, chat about non-work-related stuff, and get a change of scenery before heading back inside for the afternoon.
1:15 PM
After lunch, I go back to chasing up the bugs in the code I've been working on. I have a brief call with my team leader to chat about a specific problem, and the best approach to tackle it. We discuss our potential options and end up settling on a particular method, which I then proceed to implement. After this, I send the script off to run in the background while I turn my attention to the next meeting.
2:30 PM
This afternoon we have a wider Data Science Community of Practice meeting, which takes place every month or so with the entire Data Science branch. These sessions are a great opportunity to hear about other projects going on at the ATO, which always has several interesting Data Science activities being carried out due to the sheer size and scope of the organisation. Today's talk is about Time Series forecasting, which I find really interesting as I'm not exposed to this area in my normal work.
3:30 PM
After the Community of Practice session, I take a short coffee break with my colleagues to stretch our legs. We head to the café downstairs and chat about the meeting we just had, as well as our plans for the evening.
3:45 PM
After the much-needed caffeine boost, I check the results of the script I'd sent off to run earlier this afternoon. The bugs I'd identified earlier were happily all working now! This always gives me a great feeling of accomplishment and satisfaction, as well as a clear way to measure progress. Not every bug and feature can be resolved within a few hours, but the feeling you get when there is a breakthrough is always fantastic.
I spend the rest of my workday thinking about the next steps in the model development. I do a bit of research online as to the best practices relating to fine-tuning the model once the main training step is complete. I write some items in a To Do list for tomorrow – mostly relating to papers I want to read and specific ideas to research further.
4:45 PM
I log off from my computer and head back to the basement to pick up my bike. I then ride home listening to some music and get back home just after 5 PM.
Diversity & Inclusion

Australian Taxation Office
---
Our staff reflect the diversity of the Australian Community that we serve. We embrace our differences and support everyone to bring your unique best self to work. 
We have a Diversity and Inclusion Strategy  that aims to increase the diversity of our workforce and offer an inclusive and welcoming environment for everyone. It also outlines the emphasis we will place on creating more opportunities for our diversity focus areas into the future.
Our focus areas include: 
Aboriginal & Torres Strait Islander 
Age inclusion 
Cultural & linguistic diversity 
Disability and neurodiversity 
Gender equality (non-binary, female and male) 
LGBTI+
As an employee at the ATO you can join a range of diversity employee networks which bring together employees with shared interests in a safe space. Networks are important for our organisation as they are effective tools for championing programs, sharing and supporting experiences, and providing career development opportunities to enable employees to fully contribute to the outcomes of the ATO.
Find out more on our diversity and inclusion.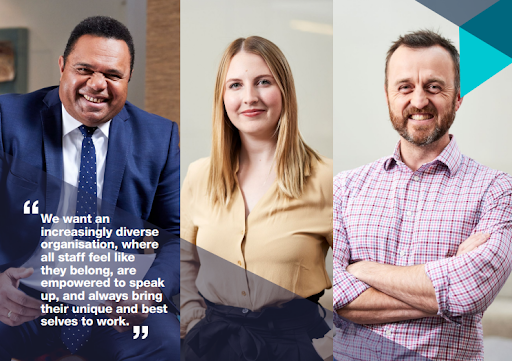 Day in the Life - HR
Australian Taxation Office
---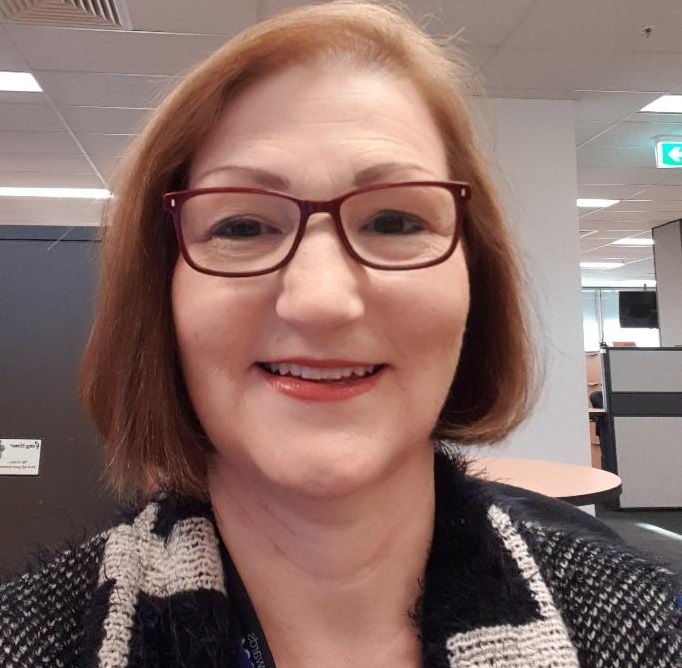 Susan Colliver
Human Resources Graduate 
Bachelor of Business (2018) Griffith University
7.00 am
I always start my day with a coffee and breakfast! I'm working from home today and before logging on, I take time to make sure my cat Boris is settled so he isn't jumping on my desk. 
8.00 am
Time to log in! As soon as I'm logged on, I check my Outlook, and MS Teams messages from other team members and other Grads I've connected with. I ensure my to-do list in OneNote has everything on it and I'm organised for the day. For any meetings I check who is attending, so I can learn any new names and their role - I find this helps get to know people in our virtual environment. 
I'm currently in my second rotation in the program, working in the Learning and Development (L&D) team. My first rotation was in the Workforce Management team where I learned the APS role classification levels, the structure of Job Family Architecture and how these are linked to each role's Job Profile. 
I've really enjoyed the tasks and stretch assignments I've been given; it's helped me build my expertise with exposure to strategic HR thinking.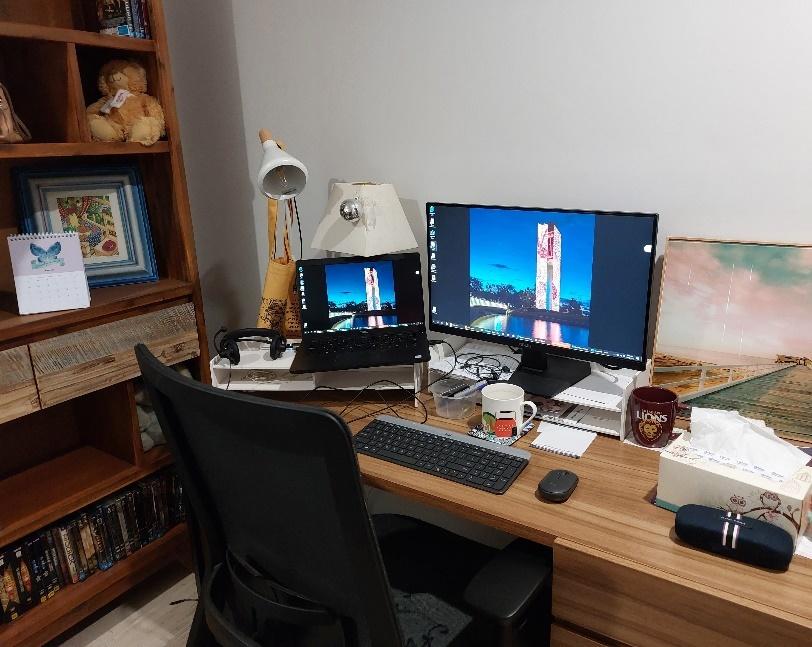 My WFH set up
8.30 am
I have a quick daily team catch-up where we discuss our work and progress of assigned tasks. My manager also goes over new work that has come through the day before and priorities are arranged accordingly. We always take the time to check in on how everyone is going each day; it's really strengthened our team's connection while working from home. 
9.00 am
I start with my priority work and use our online system called Jira to update my project work. I'm working on the strategy for ATO's licenced training provider, and I check on staff participation reports for each course for the week. 
9.30am
I attend a webinar for the Future of Work and prioritising Mental health. This is a key focus of the organisation to support staff through the pandemic and into the future.
10.30 am
I attend a meeting with a team in the Superannuation area that my team is supporting to design a training program to assist staff who deal with building their resilience and improving their capabilities to deal with challenging client interactions. 
Following this meeting, I send an email to all participants to summarise topics that were discussed, and action points for each. I also make sure our Jira board is updated with the progress.
12.30 pm
Lunch time! I make my lunch and make sure to take time away from my desk for 30 mins and get outside, if possible. 
1.00 pm
I attend the weekly Branch meeting led by our team Director, it's great to hear what the other L&D teams are working on with other areas of the ATO including IT and Data, Law and Practice and our Client Engagement Branch. This meeting includes an update by our Graduate Programs team and its need for L&D support. This is a high demand area for our teams with over 300 graduates each year in streams across the ATO!
2.00 pm
I have a meeting with my Graduate Program manager in one week, so I take time today to work on a task for the program which is to write a 'STAR' (Situation, Task, Action and Result) example of what I have learned in this rotation. This example aims to help develop our skills for writing job applications and I focus on demonstrating an example of my current role in this rotation. I then have my team leader review it, so I make sure I've allowed enough time for her to complete the review before next week. I also review and update the progress of my goals in the ATO's performance system 'Compass'.
3.00 pm
I keep working through my projects and make sure I'm on top of my to-do list for the day. I read any new emails or articles that have been published in our internal news from the leadership or staff. Today there was an article about 'taking care of your mental health while working from home'. I also check to see if I've received any articles or news from my membership with the Australian Human Resources Institute (AHRI). This free membership is one of the perks of being part of the Australian Government Graduate Program HR stream! 
5.00 pm
Time to log off for the day. I complete my timesheet and make sure I log out of all the work systems I let my team know that I'm heading off for the day and clear off my desk. Time to unwind for the day and give my cat Boris some attention. 
LGBTIQ+

Australian Taxation Office
---
We're proud supporter of LGBTI+ inclusion in our workplace! 
The diversity of our staff is one of our greatest assets and we embrace this diversity and we're committed to create a workplace where all staff are valued, respected and able to bring their 'whole selves' to work.
We have a strong employee network group for LGBTI+ employees and allies called ATOMIC (ATO Making Inclusion Count). The group currently has more than 2,000 members across Australia. The network supports LGBTI workplace inclusion to create an environment in which employees can bring their whole selves to work. 
As an ATOMIC member you will receive quarterly newsletters and be invited to special interest meetings and networking events. Our offices across the country celebrate annual events such as Wear it Purple Day and International Day Against Homophobia, Biphobia, Interphobia and Transphobia (IDAHOBIT).
The ATO is a member of Pride in Diversity and has been recognised as an Australian Workplace Equality Index Gold Employer four times!  We were one of three organisations to qualify for commencement of platinum project in 2020.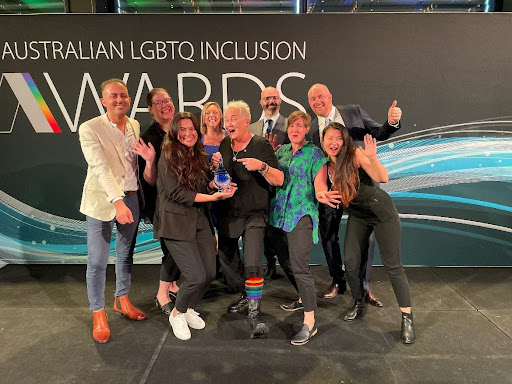 Disability Support

Australian Taxation Office
---
We're committed to providing support through reasonable adjustment options, local assistance through our People Support Teams and Disability Inclusion Officers, and through our active and valued employee network, the National Disability and Ally Network for all our current and future staff. 
We continue to support individuals who identify with disability or impairment, through employment, retention, and career development.
National Disability and Ally Network
We have an employee-led diversity National Disability and Ally network and Neurodiversity network of dedicated ATO employees who have an interest in issues affecting ATO employees with disability or impairment. The network aims to promote a culture that is respectful, supportive and equitable. It also provides forums where employees can support each other through sharing information and experiences.
The Network's mission is to positively influence the work environment, to ensure professional development of all employees with disability and to assist the ATO in achieving its diversity and inclusion plan.
The ATO is a gold member with the Australian Network on Disability and has been rated as a top three employer in the Australian Network on Disability Access and Inclusion Index.
Check out ATO employee Judeland Antony's story about his journey from war-torn Sri Lanka to Australia and the ATO.
Gender Equality

Australian Taxation Office
---
We're committed to achieve gender parity across all levels in our organisation. We recognise that to attract and retain the best talent, we need a senior leadership cohort to reflect the diversity of our workforce. 
We've set representation targets to achieve 50/50 gender representation at senior levels of the agency – and we are proud to say we have met those targets with female representation at the senior leadership level now approximately 50%.
The ATO continues to embed long term cultural change through innovative, flexible work practices and leadership to drive and sustain gender equality. We acknowledge that everyone has a role to play to create an inclusive workplace, where assumptions are questioned and barriers removed to ensure equitable outcomes, regardless of gender.
It is essential that we continue to strive beyond demographic targets and make sure we are creating an environment where everyone, men, women and people who are gender diverse, are able to bring their best to the ATO, can speak up and have equal access to opportunities in the workplace.
Find out what we're doing to be a more diverse organisation.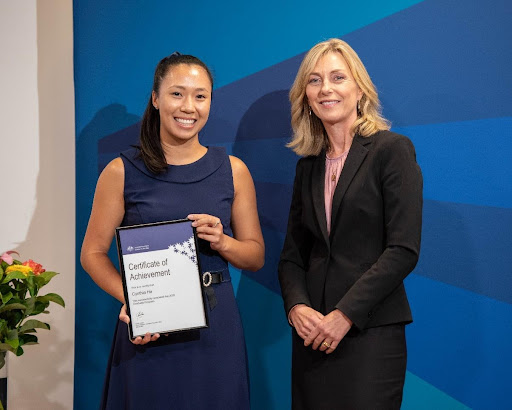 Indigenous

Australian Taxation Office
---
We believe that reconciliation is everyone's business, and for the ATO it's about valuing the contribution Aboriginal and Torres Strait Islander peoples bring to this organisation – as employees, suppliers and clients.
We are focused on the recruitment, retention and career development of Aboriginal and Torres Strait Islander peoples. We have reflected this commitment in our Reconciliation Action Plan and Diversity and Inclusion Strategy to improve the representation, implement tailored career and employment opportunities for Aboriginal and Torres Strait Islander peoples in the ATO. 
Moondani - Indigenous Employee Network
Our Indigenous Employee Network, Moondani means 'embrace' in the Woi Worrung language. It provides support to its members and offers strategic advice to the ATO on workplace and workforce matters impacting Aboriginal and Torres Strait Islander employees. 
The Moondani group aims to provide support for Aboriginal and Torres Strait Islander employees to support each other, share information and experiences. It is an opportunity to provide guidance and support to other members, encouraging peer support and mentoring that promotes career development for Aboriginal and Torres Strait Islander employees.
Kawutilin - Ally Network
We have an Aboriginal and Torres Strait Islander ally network 'Kawutilin', means 'coming together' in the Wonnarua language. It provides an opportunity for all ATO employees to demonstrate their support for fellow Aboriginal and Torres Strait Islander colleagues. It supports reconciliation, diversity and inclusion through local support and engagement opportunities in each site.
Indigenous Liaison Officers
We have Indigenous Liaison Officers whose role it is to provide support to our Aboriginal and Torres Strait Islander employees and provide cultural guidance and advice to non-Indigenous staff.