BDO Graduate Programs & Internships
At BDO we are passionate about creating opportunities for individuals to grow and flourish early in their career with an array of career paths available. Our Graduate, Undergraduate and Vacation programs provide an opportunity to invest in your future today!
We are committed to providing an environment that empowers our people to work to their full potential and pursue their career interests no matter where it may take them.
When you join BDO you quickly discover how we are di…
View more BDO has no active opportunities at the moment.
See who's currently hiring with our Job Search!
Search for jobs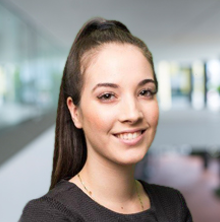 Rachel Feltrin
Accountant, BDO Cairns
Bachelor of Business (Accounting & Financial Management)
A Day in the Life of Rachel Feltrin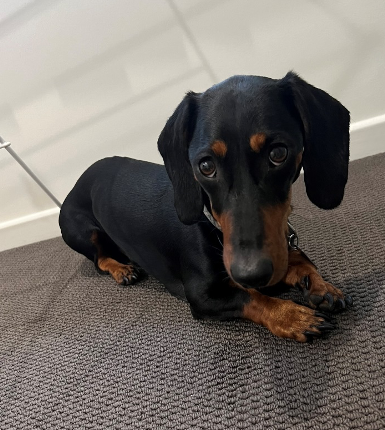 5:30am
Wake up and talk my mini daschund, Prince. (Photo for reference)
6am
We're back home where I feed Prince and get ready for work. I tend to meal prep my food the night before to save me time in the mornings.
8:30am…
View more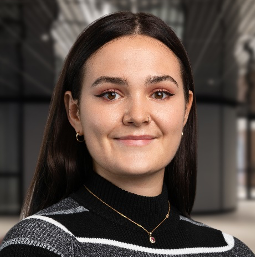 Mia
Consultant (Corporate & International Tax)
Curtin University, Bachelor of Commerce (Business Law/International Relations)
What's your job about?
My employer, BDO, provides a variety of professional services which includes Audit, Business Services, Tax and other Advisory areas. My daily activities include preparing corporate tax returns for clients, assisting with research and client advice or collaborating with different divisions.  During my time at BDO I have gained and maintained a variety of clients from different industries, whether that is directly or supporting my managers.
What's your background?
I grew up in Guildf…
View more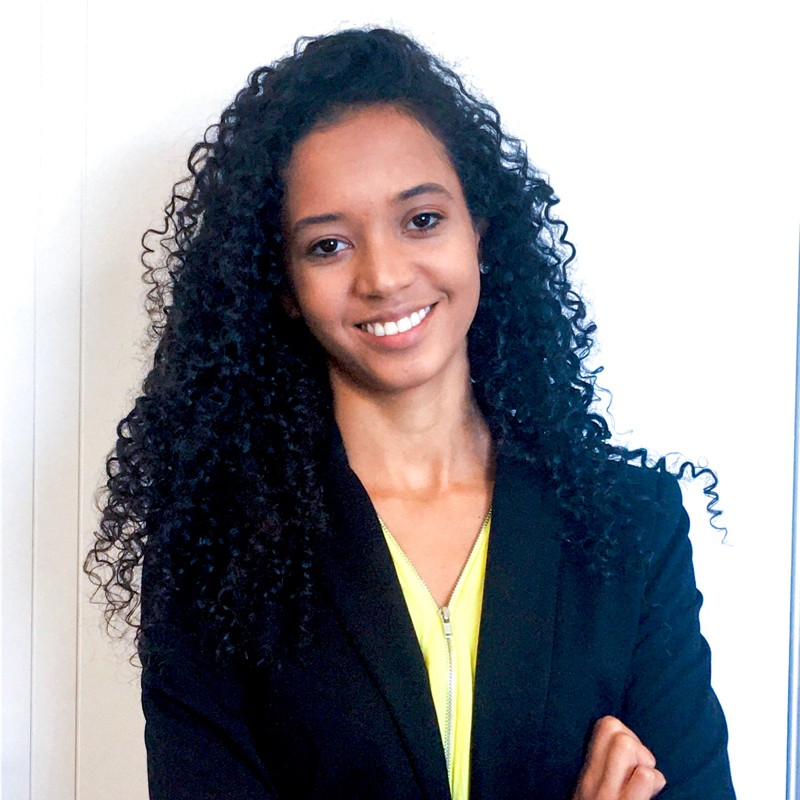 Thabata Andrade Silva 
Graduate Accountant, Kaplan Business School
Bachelor of Business Accounting 
What's your job about?
As a Graduate Accountant on the Superannuation team my core responsibility is to process Self Manage Super Funds or SMSF by preparing financial statements.
My job starts by understanding the Superannuation Fund I have been allocated, reviewing all the documents sent by the clients and building an Audit file. This file is our supporting documents that will help to prepare the financial statements. On this document we have Bank statements, Dividend Statements, Invoices and any other relevant papers tha…
View more
There are many world-class accounting firms, and BDO is one of them, however few offer a culture as rich in professional opportunity, personal fulfilment and long-term growth. At BDO, exceptional client service underpins our belief system and all aspects of service delivery to our clients.
BDO's global network extends to over 167 countries and territories, with over 97,292 people working out of 1,728 offices.
We offer ongoing training to develop your technical abilities and build your consulting, leadership and management skills. Our international network provides exceptional opportunities to travel, work, and learn with secondment prospects available globally.
We welcome your individuality, ideas, passion and drive. To ensure you continue to enjoy what you love doing, we offer a number of initiatives that contribute to flexible working options and your health and wellbeing while at work.
Diversity & Inclusion

At BDO, we value the difference and unique perspective that every individual brings to BDO.
As a firm, we are committed to a diverse and inclusive culture, where everyone - regardless of gender, ethnicity, age, ability, sexual orientation, religious belief and other characteristics - can be themselves at work and fulfil their personal potential in an environment that brings out the best in them and their colleagues.
While this is primarily about our people, it is also important in helping us to deliver our vision of exceptional client service by ensuring that we provide the right environment for our people and the right people for our clients.
The three priorities in our national strategy are:
Gender diversity, with a focus on women in Partnership and leadership
Improved decision-making through increased awareness of the impact of unconscious bias
Ensuring flexibility is embedded in all parts of our culture and becomes integral to how we operate internally and how we serve our clients.
We recognise and celebrate a range of events throughout the year, such as International Women's Day, Harmony Day, NAIDOC Week, Wear it Purple Day, and International Day of People with Disability.
BDO Australia is a member of Diversity Council Australia (DCA), an independent not-for-profit leader in diversity and inclusion research, education, and advocacy, and and is proud to be named an Inclusive Employer for the second time running for 2021 - 2022. BDO exceeds the DCA National Index Benchmark on at least five out of six of the following measures: Awareness; Engagement; Inclusive Organisational Climate; Inclusive Leadership; Inclusive Team; and/or Exclusion. Individual BDO team members can sign up to DCA for free to access all the benefits of our membership, including webinars, events, thought leadership, case studies, and research.
People who choose to work with BDO quickly discover why we're different from the rest — we're all about our people.
To support our people to achieve and grow, we provide a range of professional, wellbeing and social initiatives:
Professional Development
Buddy support
Ongoing training and development opportunities
Global firm secondment opportunities
Study support options
Health & Wellbeing
Wellness program including annual flu vaccine, skin checks and more
Flexible work arrangements
Free daily breakfast and healthy snacks
Dress for your day
Employee assistance program.
Social & Community
Social club events and staff drinks
Team bonding days
Firm-wide celebrations
Workplace charity giving and events
Leave available for volunteering, cultural days, donating  blood and more.
*Benefits may vary slightly depending on the location.
Since joining BDO, I have found out there are so many career choices I hadn't yet considered. Working as an Undergraduate, whilst completing my studies, has given me the opportunity to experience multiple teams and build an understanding of where I want to take my career. 
Since starting in Corporate Finance and later joining Project & Infrastructure, I have been surrounded by people who want to support me both professionally and personally. – Ben, Undergraduate Analyst
Our vacation program is extremely important to us as we see vacationers as the future leaders of our firm. We understand choosing your career pathway while at university can be exciting, which is why we offer vacation programs to complete prior to your final year of study.
Vacation programs are offered in June/July, November/December or January/February of your final years of study and vary in duration. These programs give you the opportunity to gain real-life work experience in a service line/s of interest to you before considering what your graduate career path will look like.
As a vacationer, you will experience on-the-job training, support from a dedicated buddy throughout your placement; and the opportunity to work with professionals on real client work from day one. Our vacationers get to experience the BDO culture first-hand and building their professional networks prior to completing university.
The vacation program is an excellent opportunity to secure a graduate or undergraduate position early. Check out our 'Stories' tab to hear from some of our graduates who started with BDO as vacationers.
Our graduates (many who start with us as vacationers) are extremely important to us and are the potential future leaders of our firm. We understand you are starting a new and exciting journey, which is why we offer opportunities to work alongside experienced professionals within the industry.
Being a graduate with BDO allows you to gain experience in an open-door culture, build relationships with clients and expand your network. You'll have the chance to get involved in real client work from the beginning of your career, supported by your partners and team every step of the way. This is an excellent opportunity to start your professional services career in an environment where you are provided with ample development opportunities and continuous support for a successful and prosperous career.
We pride ourselves on our open door culture where all team members have access to Partners and support daily. All graduates, undergraduates and vacationers are assigned a buddy prior to their first day to begin building relationships and learning about your team and work. Upon your commencement with us, you will be allocated a performance coach/manager to help guide and mentor you through your career at BDO.
As a BDO graduate, you'll benefit from our:
Learning and development programs which often take place interstate, allowing you to network with BDO colleagues from across Australia
Global presence which allows employees to embark on international secondment opportunities
Flexible working arrangements and open-plan offices to facilitate high performance, collaboration and communication and a healthy work-life balance
Full student support and incentives for all employees to successfully complete postgraduate study relevant to your area of work. Support includes payment of enrolment fees, masterclass workshops, paid study leave and rewards for achieving high scores and completion
Opportunity to get involved with real client work from the beginning, with support from your buddy, team and Partners every step of the way.
We recognise every individual is unique and every career is different - we embrace diversity and will work with you to help you achieve your career aspirations, through client work, feedback, mentoring, on the job learning, coaching and secondment opportunities.
Application Hints and Tips
At BDO we are looking for driven graduates who want to develop their career in a nurturing and welcoming professional services environment. The BDO graduate program will enable your career to take flight.
To be eligible to apply:
You are a student in your final year of university or have recently completed your degree (within the last 24 months)
You are available to commence the program in either January/February or July for mid-year in-takes
We are open to a range of degree types, and for select areas of business, a willingness to complete a post-graduate qualification is also required. If you check out our 'See More' Tab you will be able to get a break down of the service lines and relevant degrees
We recognise:
confident communication and interpersonal skills, adaptability and being naturally curious as this will set you up to succeed at BDO
Solid academic achievement is important; however, we also value involvement with student societies and completion of extra-curricular activities.
Applications for our graduate program open in February/March of each year with an additional intake in June/July. Visit how to apply for tips on each stage of our recruitment process prior to applying on the student job board.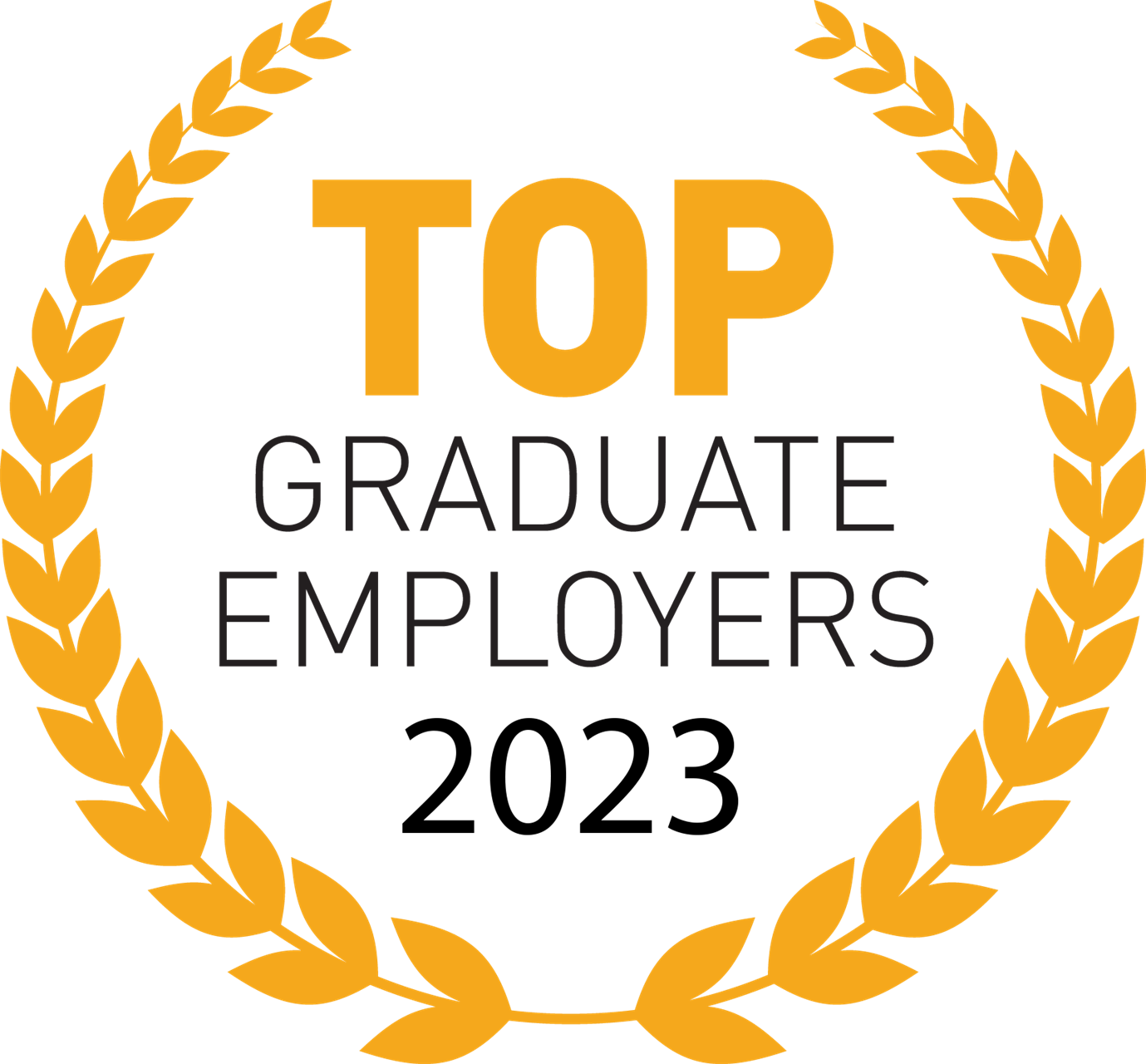 Our undergraduate program is open to students in their first to penultimate year of study. This program gives you the opportunity to work in a full-time or part-time capacity while completing your university degree.
Undergraduate employment guarantees you a graduate position with BDO upon completion of your degree.
Many of our Undergraduates are students who completed a successful vacation placement and were offered ongoing employment within the team. If you are looking for an opportunity within one of our teams and are unsure of the career path you want to take, we recommend looking at our vacationer opportunities first.
How to prepare for a video interview
How to prepare - Interview
Corporate Finance/M&A
We partner with small, medium and large organisations and understand what's required to make these relationships work. Timely responses, high quality work, a hands-on and practical approach, and a deep understanding of the Corporate Finance industry and culture in Australia and internationally.
Our consultants provide a range of services across valuation services, M&A, Transaction & Financial Modelling and Analysis, these include:
Valuation Services:
Mergers & Acquisitions (M&A)
Transaction Services:
Financial Modelling & Analysis
Project & Infrastructure:
BDO's Project and Infrastructure Advisory team implement an end-to-end approach to supporting a project's delivery.
As a consultant, you would provide advice and support for all stages of the project and asset lifecycle, including:
Economic Advisory:
We can assist with project feasibility and business cases, project finance, contract management, infrastructure regulation and pricing and general economic advisory services. Our consultants manage our clients:
Pricing strategies
Cost-benefit analysis
Feasibility studies
Economic impact studies
Market entry and growth strategies
Competition policy and regulatory advice
Government submissions.
Business Restructuring & Debt Advisory
Our Business Restructuring services cover all aspects of the issues faced by distressed and underperforming businesses.
As a consultant within our Business Restructuring & Debt Advisory team, you will learn the skills across a wide range of areas, such as:
Business and Business Owner Services:
Credit management
Small Business Restructure
Interim and crisis management
Divestment of businesses and assets
Transition and exit support
Risk Advisory Services & Cyber
BDO Australia's Risk Advisory Services assist in integrating the culture, systems and processes of a business to identify and manage risk. In addition to helping your organisation understand the potential risks it faces, our Risk Advisory Services can help support decision making, business objectives and prevent loss, damage or harm to the business. Our solutions create value by maximising business operations and performance through the prediction and identification of threats, and the subsequent risk mitigation and resolution of imminent and looming threats. 
BDO has experienced teams across Australia offering a range of risk advisory services to businesses and organisations in both the private and public sectors. 
As a consultant within one of our Risk Advisory teams, you will gain experience in:
Cyber Consulting:
Our cyber security professionals have a diverse range of backgrounds, including IT, operations, data privacy, and forensic technology. As a consultant within our Cyber Consulting team, you will be able to specialise in.
Forensics:
BDO's Forensic Services professionals can help you mitigate and resolve high-risk matters involving investigations, forensic technology, analytics and forensic accounting, and help organisations create and embed governance frameworks to retain value.
As a consultant within the Forensics team you will gain experience in:
Private Wealth Advisors:
By understanding our clients' total requirements and circumstances, we can help them to define their desired future lifestyle, and recommend a wealth strategy that will provide clear direction towards achieving that lifestyle.
As a consultant within Private Wealth you will gain experience in the below:
Investment and wealth creation strategies
Superannuation and pre-retirement planning
Self-managed super funds and corporate super
Portfolio management service
Retirement solutions
Wealth protection
Estate planning
IFRIS & Corporate Reporting:
As a member of the Global Public Policy Committee and via our extensive global network, BDO is at the forefront of IFRS reporting and implementation.
As a consultant in IFRIS you  will gain experience in the below:
BDO Lease Management Services (i.e. outsourcing of lease accounting)
BDO Lead SaaS, our AASB 16 technology solution
Specialist technical advice
Implementation services of new accounting standards
Forensic / expert witness services in application of accounting standards
Training, including webinars and e-learning
Preparation of accounting manuals and policies
Preparation of financial statements
People Advisory (Expat, Employment Tax & Payroll Advisory), Migration Services, Reward & Remuneration
BDO's Global Expatriate Tax specialists know it isn't easy to balance talent management strategies with the additional costs that come with an ever increasing globally mobile labour force. Extended business trips, short and long term assignments, and transfers to and from Australia all add to an increase in the employer's tax burden.
As a consultant within our People Advisory (Expat, Employment Tax & Payroll Advisory) team, you will gain experience in:
Providing advice to international employees on tax, superannuation/pension and social security matters 
Structuring remuneration packages
Preparing assignment cost projections
Tax return and compliance services in home and host countries
International social security, superannuation, and pension contributions
Cross border Employee Share Scheme issues
Employer obligations in home and host countries for tax withholding, superannuation/pension, social security, payroll tax and workers' compensation.
Migration Services
Australian Employment Taxes
State Taxes
Transfer Pricing in respect of BEPS
Audit (Accounting)
BDO delivers independent and robust audit and assurance services that our clients, their investors and shareholders can trust.
Our global audit approach:
BDO firms around the world ensure consistent delivery by following the BDO Audit approach and the use of our global audit tools.
As a graduate of BDO Audit you will gain experience in:
Understanding our client's organisations their information systems and controls in place
Identifying and assessing the risks of material misstatement and relevant risk control measures
Using the most appropriate procedures to obtain audit evidence required
Ensuring quality control over our performance
Using technology for effectiveness throughout the process     
Some of our clients require specialised financial statement audits, as an Audit Graduate you will also gain experience with:
Companies listed on the Australian Securities Exchange (ASX) and other Australian exchanges
Large proprietary companies/family owned enterprises
Companies listed on overseas markets 
Entities registered under the Australian Charities and Not-for-profits Commission
Managed Investment Schemes
Superannuation funds.
Our Teams - Business Services
Business Services (Accounting)
Our Business Service team, support clients in a variety of sectors and business needs including financial accounting, personal wealth management and taxation needs...
As a graduate of BDO Business Services you will become an expert in:
Personal income tax return
Business tax returns
Financial statements
Tax planning and compliance
Corporate secretarial services.
Superannuation (Accounting)
BDO provides practical and hands-on superannuation advice to individuals, accountants, and other advisers on superannuation-related matters.
As a graduate of BDO Business Services (Superannuation), you will become an expert in:
Contributions and benefit payments – eligibility, tax-deductibility
Investment options - permitted investments, use of related unit trusts, limited recourse borrowing arrangements
Administration – documentation, review of financial statements, member statements, investment strategy, trustee minutes and working papers
Governance – assistance with ATO reviews/audits of funds
Risk management – reports on deficiencies or omissions, recommendations on remedial action, assistance to trustees who have breached legislation, ensuring future compliance.
Automotive Services (Accounting)
BDO is a specialised automotive service provider assisting franchised dealers, manufacturers and industry associations with a wide range of financial and consulting services. With extensive hands-on experience in car dealership tax planning, advisory and business services we have developed proficient programs, systems and methods of analysis that are unique and relevant to dealers.
As a graduate of BDO Business Services (Automotive), you will become an expert in:
Audit and assurance services
Business valuations and due diligence
Dealership Tax and Compliance
Buying car dealerships
Selling car dealerships
Dealer accountant training
Family business and succession planning
Fixed operations training
Operational reviews
Profitability enhancement and benchmarking services
Human Capital Services and Remuneration reviews
Specialised budgeting programmes
Strategic planning
Superannuation planning
Car dealership tax advisory
Car dealership tax planning
Compliance services.
Financial Management Consulting (CFO Advisory)
BDO's FMC (Financial Management Consulting) team provide advice to Finance Executives, Boards and C-Suites, to build and execute organisational strategy, support finance processes, and meet statutory requirements. 
Our people provide expertise across a broad range of areas including:
As a consultant within our FMC team, you will gain experience working with clients to:
Manage efficient and effective core financial processes through technology, automation, and continual improvement activities
Meet statutory requirements and preparing for regulatory change
Capture, store and analyse organisational data
Imbed appropriate governance and controls
Prepare management reports
Provide support to organisations with lead indicators to facilitate decision making.
Operations & Governance Consulting 
Our expert advisers provide operations solutions that can help your business align organisational strategy and structure to a customer-centric culture.
As a consultant within the Operations & Governance team, you will learn to provide services such as:
People Advisory (HR Consulting)
Investing in a strategic HR program is critical to the success of your organisation. BDO's People Advisory solutions team provide a full spectrum of HR services designed to improve productivity, acquire talent, lessen administrative burden, and minimise risk. 
Our consultants within the People Advisory (HR Consulting) space learn to provide our clients with:
Workforce Analytics
Workforce Capability
Leadership & Succession Planning
Culture & Engagement
Human Resource Operations
Strategy & Transformation Consulting
Working as a consultant within our Strategy & Transformation team, you will gain diverse skills and experience across a breadth of services:
Digital & Technology Advisory
Our digital and technology team works closely with clients to establish and implement IT strategies to support their business objectives and deliver optimum performance.
Consultants within our Digital & Technology team will gain experience in:
IT Strategy and planning, including innovation and emerging technology adoption
Business intelligence, data analytics and advanced analytics
IT cost reduction including service level optimisation, asset management and portfolio management
Technology risk, including cyber security, risk management, business continuity and disaster recovery
Digital transformation, including adoption of and migration to cloud and / or outsourced IT services
Project advisory services, including IT Program and Project Management (Digital PMO), requirements gathering, business case development and system selection
IT assurance, including technology audits, health checks and reviews
Corporate & International Tax
Our corporate tax experts are experienced in advising clients on major transactions, providing opportunities for tax effective results. We combine our understanding of the transaction, the commercial and tax implications, and our clients desired outcomes to deliver results.
As a graduate of Corporate & International Tax, you will gain experience in:
Tax consolidation
Mergers and acquisitions
Thin capitalisation
Taxation of financial arrangements
Indirect Tax
Businesses can incur significant compliance costs attempting to work out which goods and services are taxable, GST free or input taxed. Knowing how to apply state taxes, and in what circumstances, can alleviate complexities and cost implications for businesses.
Our Indirect Tax team help clients in navigating these complexities, ensuring compliance, and minimising pitfalls.
Our Indirect Tax graduates will gain experience in:
GST consulting
Indirect tax compliance services
Business and commercial transactions
Overseas online transactions
Financial acquisitions threshold
Supply chain management
Audit defence
Health checks
Wine Equalisation Tax
State taxes
Research & Development Tax:
Research and development (R&D) is a critical step in innovation. The R&D Tax Incentive is a significant driver of innovation in Australia, encouraging companies to undertake R&D activities they might not otherwise be able to fund.
As a Consultant within the BDO R&D Tax Team, you will learn to:
Identify eligible R&D activities, including classification of 'core' and 'supporting' activities
Review technical documentation to support the eligibility of R&D activities, providing feedback as necessary to ensure the most robust R&D registration
Prepare applications for overseas findings for R&D activities conducted outside Australia
Review and advise clients on their internal systems and processes to make data collection and compliance more efficient
Provide advice on the best way to structure future R&D projects to maximise your benefit.
Manage Australian industry and Australian Tax Office compliance activities, including preparing responses to requests for information and full audits
Advise on R&D concessions available in other jurisdictions such as the US, Canada and Singapore with the relevant BDO firms in our international network
Advise and manage the various grants programs funded by the Commonwealth and State governments, including Export Market Development Grant (EMDG) and Commercialisation grants.
Transfer Pricing
Countries all over the world are applying greater scrutiny and calling for stricter regulations on transfer pricing practices.
However, this greater scrutiny can provide an opportunity to identify more cost-effective arrangements for your international transactions.
As a consultant within our Transfer Pricing team, you will learn to:
Prepare transfer pricing documents in accordance with the new Australian self-assessment regime
Assist with the preparation and review of International Dealing Schedule (IDS) disclosures.
Work holistically to understand the future strategy of your business and to design an optimal transfer pricing structure based on their value chain and the location of key operational personnel/assets/risks in the business
Assist in responding to ATO risk reviews/audits providing strategy advice and drafting correspondence   
Obtain Advance Pricing Agreements (APA) where clients would like certainty on transfer pricing matters
Assist clients with BEPS compliance and reporting.