Beon, CitiPower, Powercor and United Energy Graduate Programs & Internships
As electricity distribution companies we provide safe, reliable and affordable power to 1.9 million Victorian customers every day. We use our network of poles, wires and infrastructure to bring power to homes and businesses across almost 65% of Victoria — that's more than 120,000 kilometres of wires and 850,000 poles.
But we do so much more than manage poles and wires. We're also the gateway to a clean energy future, dedicated to finding solutions and harnessing new…
View more
Learn about us


Get to know us better by talking to us at campus events and online. Find out more about our business, what we do ,alignment with your skills and career goals, our values and culture and meet our people.

Online Application


Click through to apply. You will need to complete some questions and attach a resume, your academic record and a cover letter. In your cover letter - tell us about yourself, your motivation for applying, which specific role you are passionate about and where you see your career developing.

Phone Interview


If your online application is successful, you will be invited to complete a phone interview with one of our Talent team members. This is a chance for us to find out a bit more about you, your experience and what makes you tick. The interview can be completed anywhere you have reliable phone connection, and we…
View full process Beon, CitiPower, Powercor and United Energy has no active opportunities at the moment.
See who's currently hiring with our Job Search!
Search for jobs
Learn about us


Get to know us better by talking to us at campus events and online. Find out more about our business, what we do ,alignment with your skills and career goals, our values and culture and meet our people.

Online Application


Click through to apply. You will need to complete some questions and attach a resume, your academic record and a cover letter. In your cover letter - tell us about yourself, your motivation for applying, which specific role you are passionate about and where you see your career developing.

Phone Interview


If your online application is successful, you will be invited to complete a phone interview with one of our Talent team members. This is a chance for us to find out a bit more about you, your experience and what makes you tick. The interview can be completed anywhere you have reliable phone connection, and we recommend setting aside half an hour in a quiet location.

Interviews and Assessment


If all goes well, you'll be invited to meet us in person. Come prepared to answer a variety of questions, and please ask us lots of questions too! The format of the interviews (behavioural, group assessment, or technical) will depend on the role you are interviewing for. Regardless of the format, try to relax and enjoy the process. Remember that interviews are an opportunity to showcase your best and full self, as well as your chance to ask questions that help you determine if the role is a good fit for you.

Offer


Selected candidates will receive a verbal offer from the team. Not long after, an official contract will be emailed through to the candidate.
Reasonable adjustments
We recognise the benefits of inclusion and diversity and are committed to increasing the diversity of our workforce.
As part of our commitment to creating a culture of inclusion, if you have a disability we'll be happy to make reasonable adjustments to our recruitment processes for you.
When applying, you'll be asked if you require any adjustments during our recruitment process, or if you anticipate needing any workplace adjustments to enable you to perform the role you're applying for. If so, we'll be in touch to discuss your needs so that we can help you perform to the best of your ability.
We believe that what makes our graduate programs unique is the way you're acknowledged as a critical part of the team – right from the start.
Join us, and from the outset, you'll be valued and rewarded for the skills and smarts you bring to the organisation while being given the opportunity to take charge of your own career trajectory.
We recognise that high achievers thrive when they're supported and empowered. So we've created a structured program that quickly immerses you in real-world assignments. A program that channels your knowledge into innovative projects such as community batteries and enhancing the customer experience. It'll have you working closely with industry leaders who'll guide and support you all the way. And you'll be exposed to all parts of the business – a people-first business, helping solve some of the biggest energy challenges of our generation.
All the while, you'll experience a development program introducing you to a great working environment and a culture defined by camaraderie and an unwavering commitment to excellence. There's nothing more inspiring as you begin your career.
WHAT YOU CAN EXPECT FROM OUR GRADUATE PROGRAM
We've developed a comprehensive three-year program that offers a high level of support, skills development, and career advancement. So you're guaranteed to be working with some of the most experienced and respected people in the business, on some of the most exciting and important projects in the energy sector.
You'll get your career off to a great start, with:
Four 6-monthly rotations, followed by a 12-month rotation
Two mini 1-week rotations – to strengthen your relationships across the business and broaden your skillset
A three-day event where you'll learn, grow and be challenged with other graduates
Ongoing coaching and mentoring from senior leaders including a personal mentor
A pairing with an experienced graduate as a buddy to support you in your first year
A permanent role at the end of the program that aligns to your skills and interests.
And you won't be restricted to your discipline. You'll also have the opportunity to immerse yourself in the organisation's business and corporate functions, helping you build networks that can accelerate the progress and direction of your career.
You decide where and how far you want to go; we'll help you make it happen.
WHO WE'RE LOOKING FOR
We're seeking the smartest, most ambitious graduates from a range of disciplines such as engineering, IT, business, commerce, economics, science, the arts and social sciences.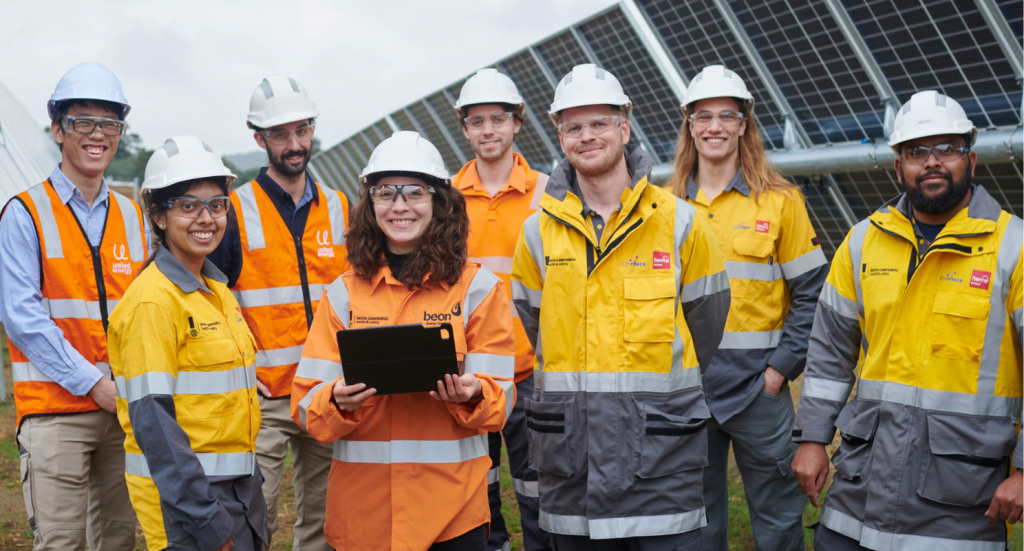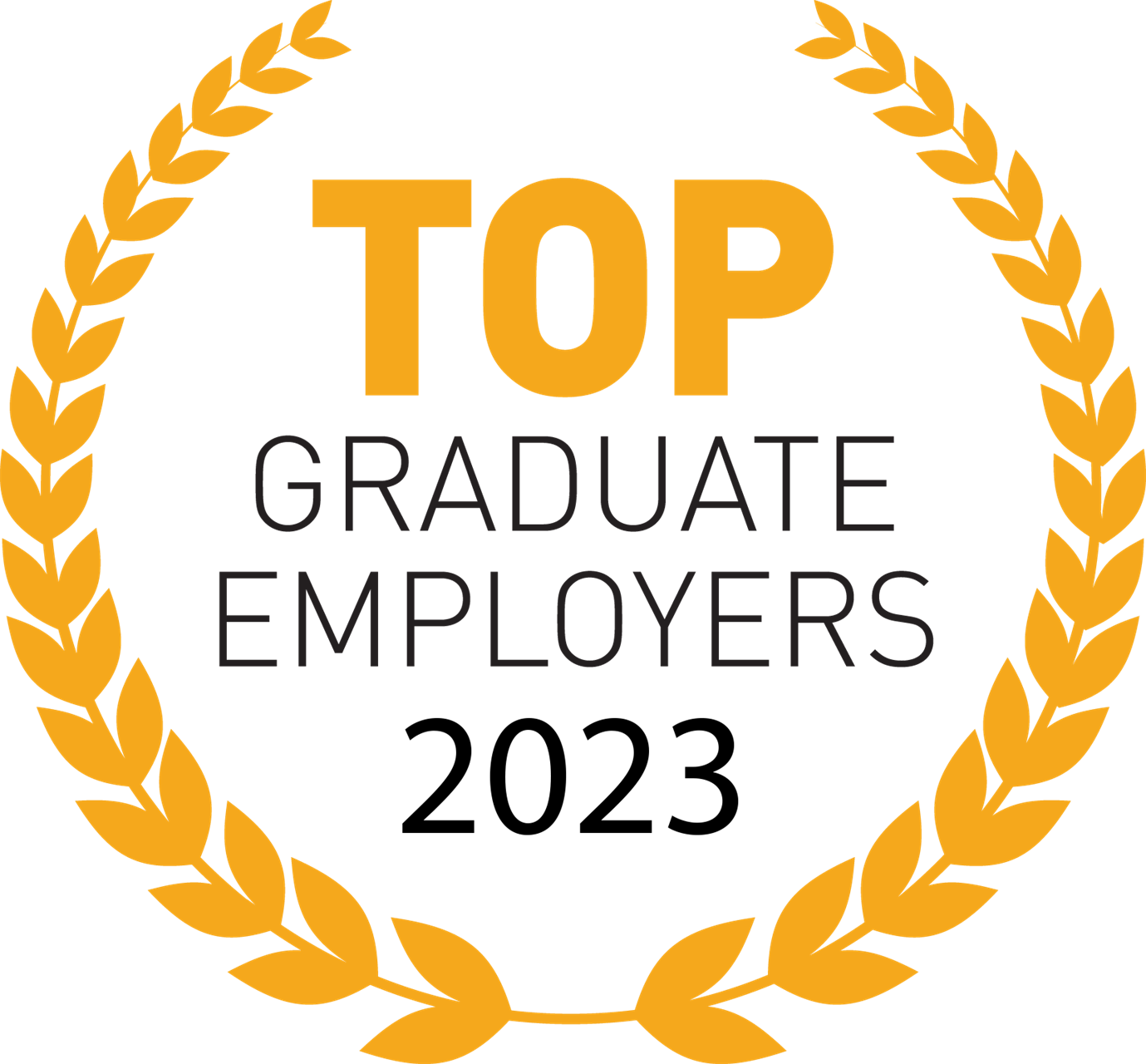 This program is designed for students who are coming into their last year of undergraduate studies in electrical, mechanical or civil engineering disciplines.
Taking part in paid work experience provides genuine insight into our network. Opportunities are available over a 12-week period from November to February.
Working on live projects, you'll gain practical skills and hands-on experience. You'll also be fully supported by an experienced mentor who will introduce you to the business and the diversity of opportunities it offers.
This is your opportunity to learn from the best and really put your theories into practice. Our program will give you first-hand experiences, you'll be exposed to technical and interesting work on real-life projects, and you'll be working within teams of highly skilled professionals, solving problems and delivering outcomes.
You'll be supported in a workplace that's both dynamic and welcoming and where there's a focus on inclusivity, collaboration, and rewarding the individual and their aspirations.
After completing our Vacation Program, you will be shortlisted to apply for our Graduate Program, which could lead to a permanent opportunity in our business.
Applications open in July or August each year.

A Day in the Life - Maxine, IT Graduate
I am in the IT graduate program at Citipower/Powercor/United Energy (CP/PAL/UE) which is 3 years long and consists of 6 rotations. Rotations are 6-month periods spent in different CP/PAL/UE teams. I am currently doing a double rotation (2 x 6-month rotations) in the Remote Inspections Operations (RIO) team which is under the broader Digital Innovations team. The RIO team does not fall under IT so for my 3rd and 4th rotations, I have experienced CP/PAL/UE from a different perspective. 
The RIO team is newly established and is only made up of my boss and myself. While this has meant the rotation has been a steep learning curve, it has been exciting to establish our team's place in the organisation.  
I have also enjoyed working in the operations side of projects. Operations involves planning and overseeing the execution of projects and is more hands on then I have been with projects in the past. My team is currently working on projects that involve the remote inspection of our assets (poles and wires) using drone imagery.
5:30-8:00am
I get up at 5:30am on days when I go into the office. I don't exactly live close to the city (it takes me 1-1.5 hours to get in) and the early start helps me beat the traffic. Plus, the extra time means I'm not rushing around in the morning.
7:30-8:30am
Not many people are in when I arrive. I have a permanent desk but many of the other teams hot desk when they are in.
I start my days by writing a to do list then making use of the quiet period by tackling the most challenging tasks. The morning is also a time to get on top of emails before they start piling up. 
8:30am-1:00pm
At 8:30, I take a company car to meet my boss on site (in this case 'on site' just refers to a random street in our network). Between 9am-1pm, we fly drones to capture some test images of assets for an upcoming project. These images will be used in a drone capture guide I will write for the drone pilots. When complete, the guide will dictate the types of images the drone pilots need to capture, including the subject and number of images required per asset. 
Unfortunately, our excursion is cut short when it begins to rain but we capture what we needed. We jump in the car and head back to the office. 
I do not go on site every day, and I look forward to these trips. Going on site reminds me of the physical network which is the core of our business. It is easy to forget about when seated behind a computer screen. 
1:00-2:00pm 
I usually have lunch with one of my fellow IT graduates if they are available. It is good way see how they are going in the program and how they are finding their current rotation (especially if I have not been in that team before). I have found my fellow grads to be invaluable resources and support!
My friend Henry and I are pictured, he started the program a year after me.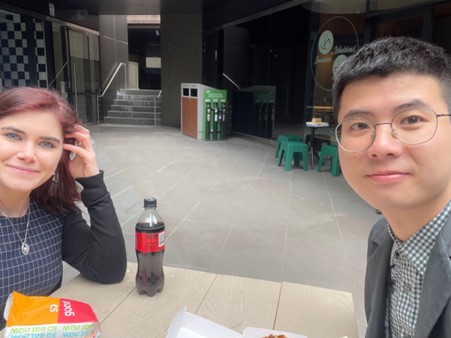 2:00-3:00pm
Back at our desks, my boss and I view the images we took on our laptops after extracting them from the drone's SD cards. I have not worked with drones before this rotation and the quality of images they capture never fails to amaze me. These images will be used as examples in the drone capture guide.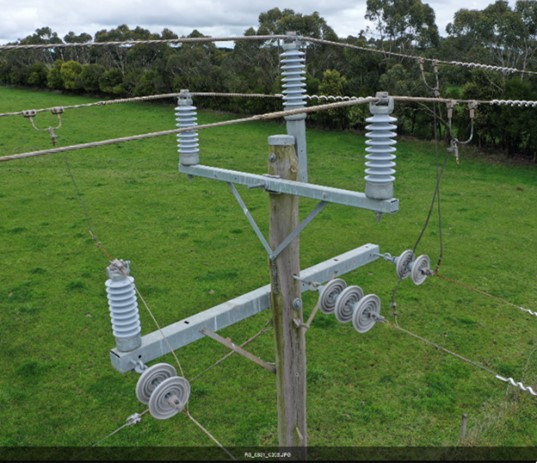 3:00-3:30pm
Meeting time! Today my team is meeting with the Product Development team (Dev team) who also sit under Digital Innovations. This team are currently building a Remote Asset Inspection Application (RAIA) through which remote inspections can be performed. Following drone capture, the drone pilots will send asset images to the RAIA. These images will then be inspected by qualified Asset Inspectors so any defects can be identified, and the appropriate action taken.
Most of these meetings involve checking in with team members so everyone is up to speed with the project's status. You often have to communicate on behalf of other teams/individuals if topics concerning them come up (e.g. on behalf of the drone service provider we use regarding preferred file format). I always take meeting minutes and at the end I record any action items and who is responsible. If I am the meeting organiser, I send a copy of the minutes to all present. 
3:30-4:00pm
Finalizing meeting minutes and making sure I am aware of all action items assigned to me. I check my emails one last time. 
4:00-5:30pm
I arrive home about 5pm and greet my fur babies. I have 4 rescue rabbits - two Flemish giants (siblings Humphrey and Jemima), one cashmere (Snoopy), and a mixed breed (Mimi). 
For size comparison, here is me holding Jemima (my biggest) and Snoopy (my smallest). She is more than double his weight!
Rabbits are great pets, but they are messy and need a lot of care and attention. They are also delicate and require exotic vet care and special diets which can be expensive. Usually, I spend most of my evenings playing with and cleaning up after mine.
I also spend some evenings running or at the gym. Exercise is important especially during periods when I am spending more time at my desk than on site.
I finish off the day by heading to bed early (or at least trying to)!
IMAGINE FEELING GREAT ABOUT COMING TO WORK EVERY DAY.
Not just because you're helping deliver a critical service that thousands of people in your community depend on. But also because of the people you work with. A team inspired by the opportunities they have to help support customers and deliver a green energy future by integrating renewables into our network and making a real impact on climate change. This is what you can be part of, in our apprenticeship program.
Join us because we're an organisation large enough to give you real job security, great pay and rewards, and the chance to work on some big and seriously important infrastructure. And because you'll be a vital part of a tight-knit crew, you'll enjoy real teamwork, amazing support and mateship. Things that get your career off to a great start – and which put a smile on your face.
THE APPRENTICESHIP OPPORTUNITIES WE OFFER
Our four-year apprenticeship programs give you the chance to gain a trade qualification and build a career with us, learning from the best in the business.
Apart from a competitive salary, unrivalled job security and excellent working conditions, all your TAFE course and tuition fees will be covered as part of your apprenticeship.
Lineworker (Certificate III in ESI – Distribution Overhead)
Construct and maintain overhead and underground electrical lines and infrastructure.
Meter Technician (Certificate III in Electrotechnology Electrician)
Install, maintain and test energy metering and associated communication equipment.
Substation Electrician (Certificate III in Electrotechnology Electrician)
Construct and maintain electrical substations including finding and fixing faults with electrical plants and equipment.
Cable Jointer (Certificate III in ESI – Distribution Underground)
Install and maintain cables in underground pipes and trenches and terminate cables on electrical equipment.
With these qualifications, you'll gain the skills to work across many different parts of our business. You'll work in a hands-on environment, helping with the construction and maintenance of overhead and underground electrical lines and structures.
As a large organisation with more than 2000 staff across Victoria, you'll have the opportunity to work across a diverse range of interesting roles throughout your career with us.
WHO CAN APPLY
We want our workforce to be as diverse and engaged as the communities we serve. We welcome applicants of all ages, genders, cultural backgrounds, abilities and LGBTIQ+ identities. We have a strong focus on equal opportunity and encourage women to apply and join our growing group of female apprentices.
To apply, you must be completing (or have completed) Year 11 and achieved a pass in General Maths or currently be completing (or have completed) a pre-apprenticeship TAFE training course in Electrotechnology (Cert II).
HOW TO APPLY
Our recruitment process includes the following steps:
Application
Online assessment including numerical, mechanical reasoning and reading comprehension
Video screening
Face-to-face interview, including a practical assessment
A Working at Heights assessment
Pre-employment screening includes a reference check, national police check and medical assessment
A Day in the Life - Maria, Engineering Graduate
6:30am: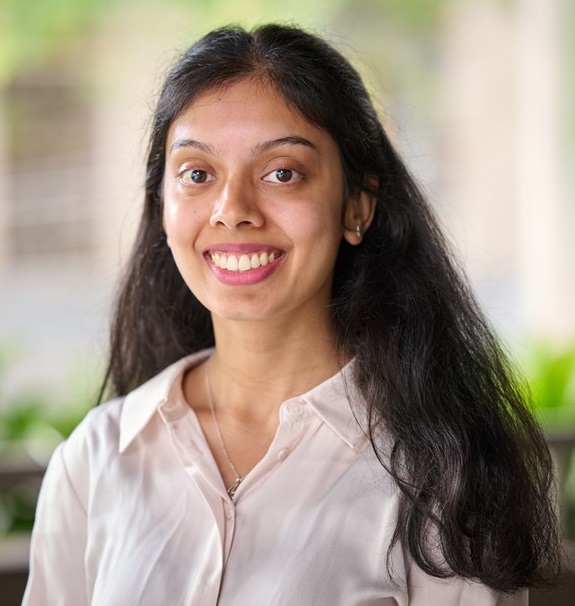 My alarm rings on a Monday morning, and I'll usually allow for another 10 minutes to collect my thoughts for the day before jumping out of bed. If I'm the first up, my dog will usually come up for a few belly rubs before he's let outside, and I get ready. I also always make sure I have enough time to get a a good breakfast in before I leave for the day. I've just recently moved out into Docklands, so I've planned out my days to spend the weekends at home with the family in the south-east and the weekdays in the city, so I get that 8 hours of sleep!
7:40am: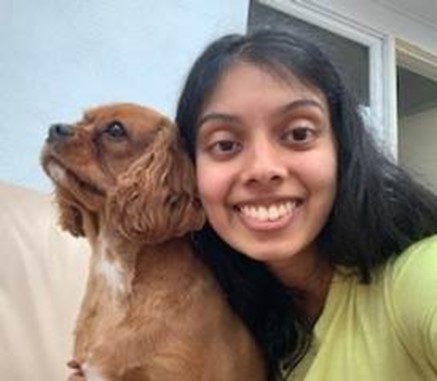 On Mondays, I usually drive or get dropped to the station which takes around 15 minutes in the morning with traffic. If I drive down, I'll park the car and catch the train to the city. The train journey takes around 50 minutes to get to Flinders Street Station, from where I would either walk if the weather is good for around 7 minutes or catch a tram (just 1 stop away) to get into the Market Street office. On other weekdays, it's, just a 20-minute tram ride all within the free tram zone from my apartment. Either way, an office located so close to Flinders Street Station is very convenient in terms of transport.
8:50-9:10am: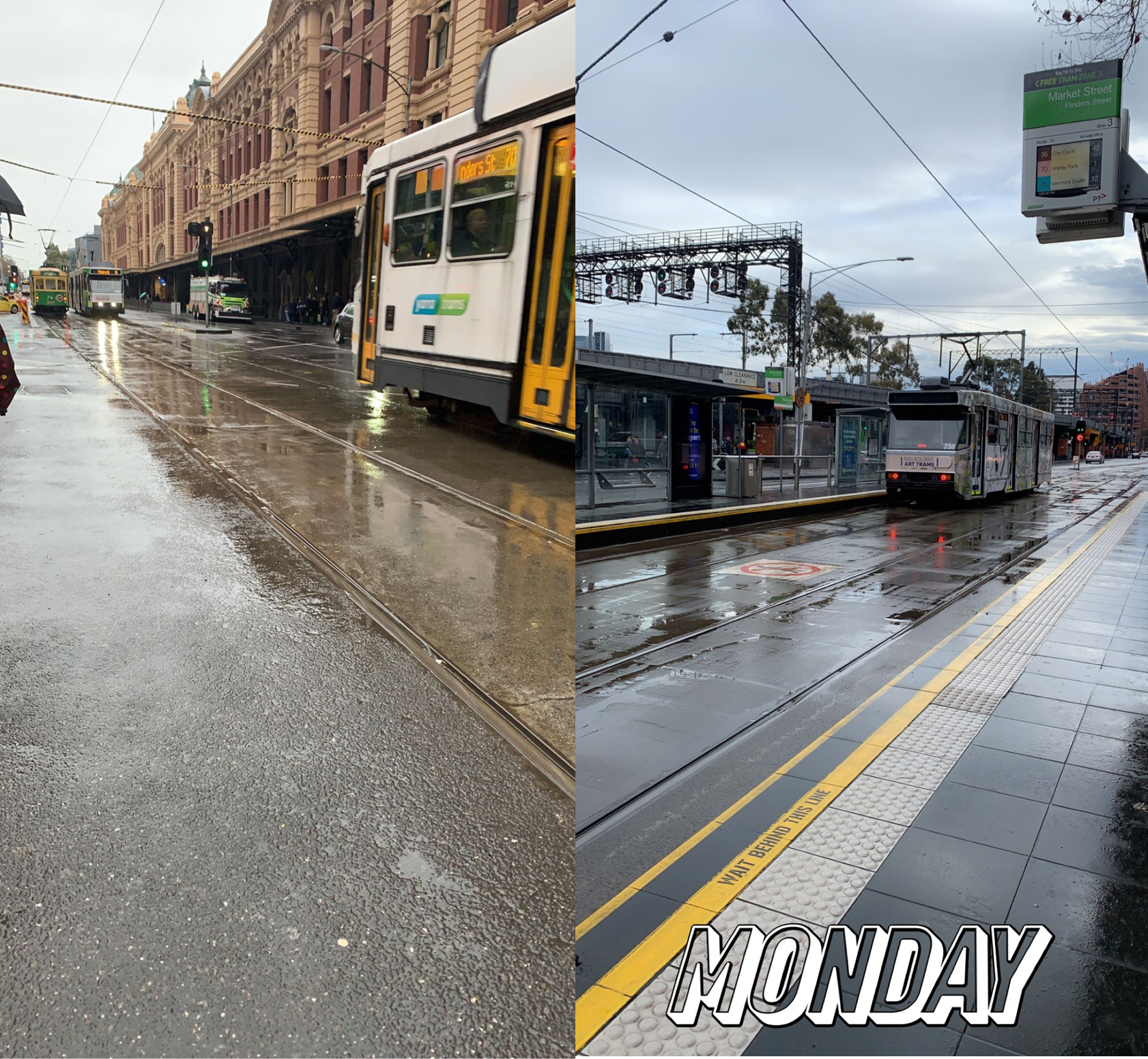 I'll usually catch a quick chat with someone from the business while waiting for the lifts and once on my floor, I'll start up my PC and head to the coffee machine. I'm not very coffee dependent, but since I've started working, I've got into the habit of grabbing a coffee/hot choc every other day since almost everyone else does. I then catch up with team members on any weekend news or go through the daily media clips to keep myself updated on the latest news within the power industry before settling in. I have a dedicated seat at my current rotation which offers some nice views of the Yarra River and city buildings all around, but some rotations can be in a flexible seating arrangement too.
9:15am: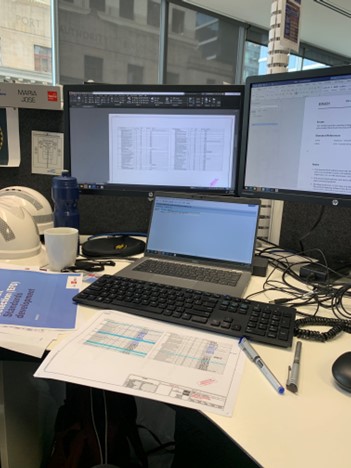 I'll catch up on any emails and plan out my work for the day. As a grad, currently on a 6-month rotation with the technical standards team, I have been given a total of 6-7 projects/investigations to work on, of which I must prioritize tasks so they can be concurrently done as much as possible. Most of my work involves a lot of stakeholders from across the internal business and external as well, since technical standards apply to every part of the business. Hence, correspondence could be related to someone's expertise on a project I am working on, or data being sent through for me to work through and report on. External emails include those on testing/investigations from universities, asset development companies to sales representatives who want their product reviewed and approved for use on our network.
10-11am:
I'll usually focus on one of those assigned projects during this time, usually one that I have scheduled a meeting for that day. This tends to be my most productive hour of the day. Other days during this time, I could be out on site to see solar farms with the other grads, or out with another team member to check on a newly approved asset being installed. The company has EV's that I can book out if I need to do a site visit. My first EV drive was in a Powercor vehicle to see/evaluate a trial service pit installation. Essentially, we had an electrical pit manufacturer modify the design of an existing pit based on some issues with current design. My task was to write a technical evaluation on their latest design, to ensure that the pit still meets design standards and to obtain feedback from the field crew before approving the pit for use on our network. This meant being out on site to obtain that feedback, gather evidence of installation processes, taking photos for the report and consulting with civil engineers.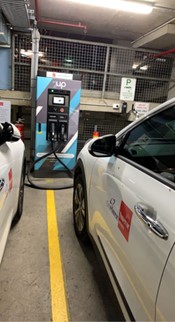 11-11:30am:
On Mondays, I have my 1-1 catch-up time with my manager, where I can discuss general weekend activities, my progress with each of the projects, any support I need and get some feedback. I find this time very useful to touch base in person.
11:30-12:30:
I'll usually be implementing anything suggested from the meeting while it is still fresh in my memory before heading out to lunch.
12:30-1pm: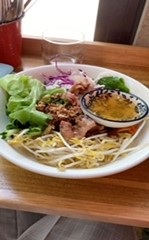 One of the major perks of being based in the CBD office is the access to various restaurants and food outlets. If I haven't already brought food, I'll usually try to eat somewhere I haven't before, depending on time. Otherwise, I'll heat my food in the kitchen microwave and head down to level 1 for lunch with someone who's available.
1pm: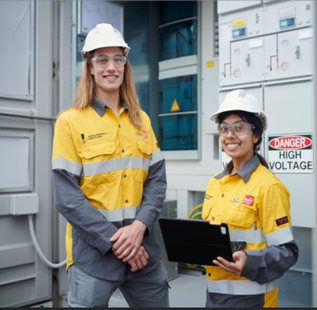 Being a technical standard graduate engineer means that suggestions for standardization needs to be discussed with all relevant stakeholders. Often, stakeholder meetings need to be called to ensure that everyone is on board or to ensure we haven't missed any details. This involves meetings with individuals across the business who can provide expert knowledge from their field. As a grad, my role is to facilitate these discussions to ensure all perspectives have been considered before finalizing on any standard. What I find challenging/daunting as a non-expert, but also rewarding is processing the information coming from experts/representatives in relevant areas and then making a call on what to prioritize and set into standards. 
3pm:
I'm usually a lot less productive at around this time, so I will have usually scheduled a monthly catch-up with one of my mentors or my senior/junior buddy that I've been paired up with through the grad program. I use this time (over tea/coffee) to find out what sort of work they have been involved in and share what I'm working on as well. This allows me to step out into the big picture on what the business is doing as a whole and gives me ideas on how I want to progress with my career.
4pm:
As I realize that the day is almost coming to an end, productivity seems to always pick up again to make sure I've completed the plans I had for the day. I use this time to catch team members about projects that I may prefer to talk about in person, if they are going to be working from home the next day, or to schedule times with people throughout the week. Tuesdays are our group's official in office day, so I make sure I set time with anyone if required in advance. As a grad, I prefer to come into the office at least 4 days a week but the teams generally go for a 3 in office and 2 work from home day arrangement, which can be arranged with the manager as preferred.
5pm:
Time to pack up and leave the office. I head back to the apartment on weekdays, a nice tram ride along the Dockland ports. 
6pm: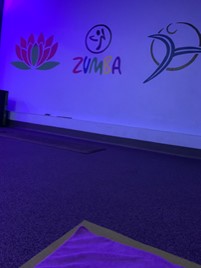 I usually head to the gym at least 3 times a week, as a minimum for a yoga class to make sure my body feels rejuvenated if I've been sitting for too long during the day. If I'm feeling a little more energetic, I'll sign up to Pilates, get some cardio in (preferably in the form of Zumba) or a quick swim. The company can subsidize a portion of wellbeing costs as well!
7pm: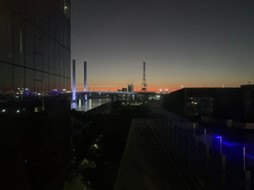 Getting the basics out of the way: shower, eat dinner and start winding down by watching a few videos, scrolling through social media, and responding to messages/texts.
10pm:
Preparing for the next day and bedtime! 
THE TRAINEESHIP OPPORTUNITIES WE OFFER
As an Electrical Design Trainee, your main role will be to design additions and alterations to the electricity distribution network to ensure the safe and reliable supply of energy to our customers.
Our Traineeships are run over a three-year period, combining formal TAFE study and paid office-based work to enable you to gain the skills, competencies and experience required for an industry-recognised trade qualification Diploma ESI (Electricity Supply Industry). Our traineeships enable work experience from Melbourne to rural and regional Victoria.
Upon successful completion of the Traineeship full-time positions will be offered for the following roles:
Technical Design Officer, designing alterations to the network ready for construction
Project Manager, overseeing the delivery of projects to connect customers or improve the network
Customer Requests Officer, providing quotations and information to new customers
Maintenance Officer, ensuring the network operates safely
Technical Drafting Officer, undertaking detailed construction and engineering drawings
WHO CAN APPLY
We want our workforce to be as diverse and engaged as the communities we serve. We welcome applicants of all ages, genders, cultural backgrounds, abilities and LGBTIQ+ identities. We have a strong focus on equal opportunity and encourage women to apply and join our growing group of female trainees.
To be eligible, our program pre-requisites are:
Year 11 (Unit 1 & 2) pass in Maths Methods OR Physics OR;
Currently completing (or completed) a Diploma in an electrical field
WHY US?
You'll attain a qualification whilst earning a competitive remuneration package, with generous superannuation.
You'll have the opportunity to build your career in either regional or metropolitan locations.
You will participate directly in fieldwork and gain exposure to industry-leading practices with the state's best-performing electricity distribution business.
You'll have the opportunity to work on projects from start to finish as your development progresses.
Your development will be maximised via rotations across multiple teams and areas to allow you to expand your foundation of skills and capability.
We assign each Trainee a mentor to ensure your growth is prioritised.
WHEN WE RECRUIT
Applications open annually around August/September.

Diversity & Inclusion

Our people are our greatest asset because they help to deliver safe and reliable electricity to our customers and communities. We are committed to creating a workplace that promotes an inclusive culture - where people feel valued and trusted for their contribution and feel safe to share differing views and address challenges – underpinning our broader safety and people objectives. A culture that recognises and celebrates the diverse backgrounds of our employees, reflecting and aligning with the communities we operate in.
Work with us, and you'll see that our embedded values underpin a healthy and positive workplace culture where you'll feel you belong right from the start.
We work hard to ensure our organisation is inclusive and diverse, so everyone can feel equally valued and respected at work. That's backed up by our Inclusion and Diversity Strategy led by our Working Group, comprised of people from across the business, through four key focus areas:
Inclusion
Gender diversity
Aboriginal engagement
Flexible working conditions
We measure the success of this strategy through our annual Employee Opinion Survey which tracks workplace satisfaction as well as key performance indicators.
By the numbers
90% of our people state in their workgroup people treat each other with fairness, respect and consideration.
85% of our people feel the business encourages and promotes diversity of backgrounds, talents and perspectives.
83% of our people are satisfied with the flexibility of work arrangements.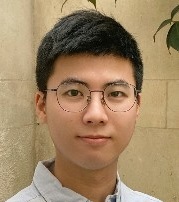 Henry Li
Position: IT Graduate
Degree: Master of Information Technology/ Bachelor of Commerce
What do you get up to in your day-to-day role?
I am in the IT department and my areas of responsibility are in the support and maintenance of applications across the business. My day-to-day tasks normally start with opening the dashboard and reviewing any new user access requests raised by our fieldworkers or task schedulers. Like most of us in Melbourne I always save some time for a coffee, before coming back to log into SAP and extract any data to prepar…
View more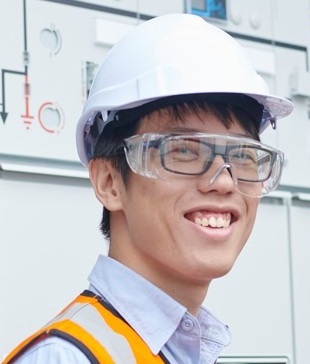 Kevin Wong
Position: Graduate Engineer
Degree: Bachelor of Electrical and Computer Systems Engineering and Bachelor of Commerce (Econometrics Major)
What do you get up to in your day-to-day role?
I currently work in Primary Asset Management – Stations. This is essentially looking after all the assets inside a large power distribution station. These include large power transformers, circuit breakers, etc.  Some of my tasks include building/developing models to assess risk and determine when the best time to replace an asset is, writing business cases to replace assets if required, up…
View more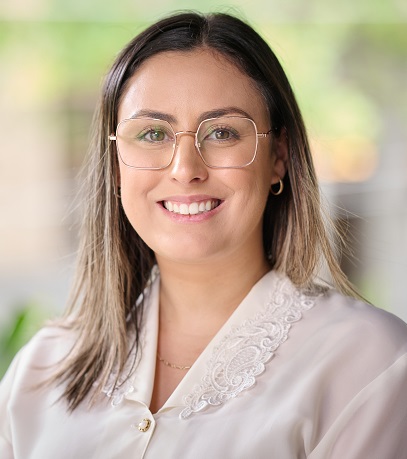 Madison Golotta
Position: Graduate Accountant
Degree: Bachelor of Business (Entrepreneurship & Economics) & Masters of Professional Accounting with CPA Specialisation (In progress)
What do you get up to in your day-to-day role?
I am working in the finance department, specifically covering various areas of accounting. Over the course of my two year graduate experience I will have worked across the business performance management team, financial accounting team, tax team, and revenue management team.  Currently I am in my second rotation in financial accounting. The day t…
View more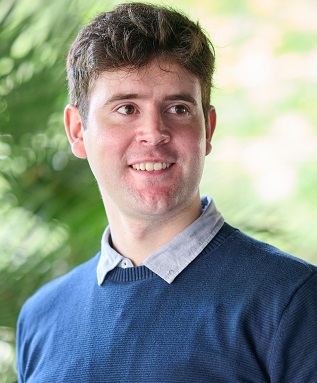 Sam Opray
Position: IT Graduate
Degree: Bachelor's Degree of Information Technology
What do you get up to in your day-to-day role?
I work in the IT department, in the OT/ SCADA (Operational Technology/ Supervisory Control And Data Acquisition) team. OT allows us to detect change in the equipment in our network. My team is responsible for taking the data from OT and using it to build and maintain a digital model of the electricity distribution network. This allows us to identify faults in the network, assist with scheduled maintenance, and support other teams in the business. Over my…
View more
Cultural Diversity

Our people have diverse backgrounds, cultures and  religions.   Building an inclusive working environment ensures everyone feels equally valued, respected and can bring their full self to work.
Our Inclusion Working Group promotes cultural inclusion across the business and provides education to celebrate cultural diversity and improve the experience of our people from culturally diverse backgrounds.
Disability

We are committed to providing a supportive culture and creating inclusive and accessible workplaces for our people.  With 1 in 5 Australians living with disability, our commitment is for the long term and we are regularly reviewing our progress and looking for ways to improve.
Our disability support network is an employee network that supports peers who have a disability, care for someone with a disability or would like to learn more about how to support anyone with a disability. They also focus on ensuring our workplace is accessible for people with a disability.
As part of our commitment to creating a culture of inclusion, if you have a disability we'll be happy to make reasonable adjustments to our recruitment processes for you.
When applying, you'll be asked if you require any adjustments during our recruitment process, or if you anticipate needing any workplace adjustments to enable you to perform the role you're applying for. If so, we'll be in touch to discuss your needs so that we can help you perform to the best of your ability.
Gender Equality

We work hard to ensure our organisation is inclusive and diverse. This means everyone can feel equally valued, respected and bring their full self to work.
To us, inclusion and diversity is about respecting the unique needs, perspectives and potential of everyone that's a part of our team. In many ways, our people reflect the communities we operate in.
We create gender equality and diverse communities by empowering female career advancement.   Developing the next generation of female leaders and seeing more women take up leadership positions is vital. So we've set gender targets to ensure continuous improvement in representation of both women in leadership and women in each business unit.   In addition, we  work hard to ensure the process of paying and promotion is both fair and unbiased.
We are proud to be a WORK180 endorsed employer for women. Our commitment to helping all women thrive in the workplace includes initiatives such as our Women in Power network, Women in Engineering scholarships, Women studying Pre-Apprenticeships in Electrotechnology scholarships, a generous parental leave policy, embedded flexible working options and our extensive health and wellbeing program.
We're investing for the future — ensuring diversity in field and trade roles; through the provision of apprenticeships, graduates and scholarship programs to support both.  Our Pre-apprenticeship scholarship program for women provides up to $2,000 in financial support to women undertaking a certificate II in electrotechnology course and the recipients are put on the candidate list for our apprenticeship program.  Since 2017, our University Scholarship program to support women studying electrical engineering has been providing recipients $10,000 in financial support a year over 3 years, 12 weeks of paid vacation work, a business mentor and inclusion as a shortlisted candidate for our graduate intake.
Our Women in Power network was also formed in 2017 and is a group of passionate women and men in the business who are working together to achieve our vision of "connecting women". The network plans a calendar of events through the year such as International Women's Day events, development sessions, volunteering and networking opportunities focused on development and retention of women in our business.
By the numbers
90% of our people state in their workgroup people treat each other with fairness, respect and consideration.
85% of our people feel the business encourages and promotes diversity of backgrounds, talents and perspectives.
83% of our people are satisfied with the flexibility of work arrangements.
0% pay gap in like-for-like roles.
LGBTIQ+

Our people at Beon, CitiPower,  Powercor and United Energy have diverse backgrounds, cultures, religions, LGBTIQ+ identities, ages and education levels. 
Building an inclusive working environment ensures everyone is valued and trusted and feels safe to be their whole authentic self.
Our LGBTIQ+ Pride Network "Sparkle" is a support network for LGBTIQ+ individuals, parents and allies of the community to raise awareness about the challenges and experiences LGBTIQ+ people face, and build on our inclusive culture where we are all heard, respected and valued.  
Sparkle marks events significant to LGBTIQ+ people, such as Wear it Purple Day, IDAHOBIT and Pride; promote the use of inclusive language in the workplace and run networking events to help establish a sense of community. 
Anyone can join and become involved in the various initiatives and events organised and shared.
Aboriginal and Torres Strait Islanders

Beon, CitiPower, Powercor and United Energy acknowledges and pays respect to Aboriginal and Torres Strait Islander peoples as the First Peoples of Australia, whose ancestral lands and waters we work and live on throughout Australia.
We're creating pathways for Aboriginal employment and opportunities to involve Aboriginal organisations in the work we do.
Our Aboriginal Engagement working group's focus is to build meaningful and beneficial relationships with Aboriginal peoples, communities and organisations in the regions in Victoria where the business operates. 
We do this through focusing on improving how we do cultural heritage management, as well as creating training, employment and business opportunities for Aboriginal people, businesses and organisations.
We're a team that cares about you and your community. There is a real sense of purpose from working on critical infrastructure that provides an essential service to communities.
Values
In working to achieve business objectives, our teams are united under a commitment to five key values. These define the behaviours that ensure our high-performance culture.
Live safely

Be the best you can be

Succeed together

Improve your business

Be customer and community minded
Each year we reward those whose performance is an outstanding demonstration of our values through our Living our Values Awards (LOVA). Our LOVA People of the Year are recognised through individual and team awards for each of our values.
Perks & Benefits
Flexible working

We're ensuring flexible options are available that balance the needs of our people with the needs of the business — in a way that is beneficial for both. Whether you're working in our office, remotely or from home, we'll support you to be the best you can be.

Health & Wellbeing

We want you to be your best! Get healthy and stay healthy for your mind and body. Nothing is more important; to support we offer a range of benefits for you. Some of our programs include; a wellbeing subsidy — of up to $50 a month can be used for a variety of wellbeing programs, an Employee Assistance Program offering confidential counselling and support for team members and their families, BUPA corporate health plan offering 7% corporate discount, personal accident and sickness income protection insurance, and annual health checks and vaccinations.

Social Impact

Being involved in the community is important to us and it's something we're committed to; it's why it's one of our values. We offer various ways that you can get involved and encourage you to do so through enabling you to make an impact by donations through pre-tax workplace giving and encouraging our passionate teams to follow their passion and take at least one paid day per year to volunteer with one of our charity partners!

Parental Leave

A family friendly workplace culture is one where working families and carers are supported to combine their work and family life commitments. Permanent full time and part time employees who are the primary carer are entitled to 15-weeks paid parental leave and secondary carers are entitled to 2-weeks of paid parental leave.

Learning & development

You will have access to career development and career pathway support tools in addition to world-class learning and development programs to develop your future ready skills. From classroom-based, on-the-job training as well as online learning on demand providing over 70,000 micro learning courses at your fingertips.

Employee Resource Groups

Our Employee Resource Groups (ERGs) support our inclusive and diverse workplace culture. These employee-led networks bring passionate individuals together to develop and implements ways of working that aim to make our workplaces as inclusive and diverse as possible.
We are committed to empowering our people and encouraging career development in multiple areas relevant to our network operations, maintenance, and management.
WOMEN IN ENGINEERING SCHOLARSHIPS
This important program encourages women to explore exciting opportunities in electrical engineering.
Developed in association with leading universities, the program offers a three-year scholarship that includes:
$10,000 a year in financial assistance over a three-year period.
12 weeks of paid work experience a year.
A personal mentor throughout your work experience and scholarship.
Automatic inclusion as a candidate for our graduate engineering program.
Applications for scholarships are invited from students of:
University of Melbourne. Bachelor of Science, specialising in Electrical Systems and intending to begin the Masters of Electrical and Electronic Engineering.
Swinburne University of Technology. Bachelor of Engineering (Honours) or Bachelor of Engineering (Honours) (Professional) with a major in Electrical Engineering.
RMIT University. Bachelor of Electrical and Electronic Engineering, specialising in Power Engineering.
Applications are open between August and December.
WOMEN'S PRE-APPRENTICESHIP SCHOLARSHIP
The CitiPower and Powercor scholarship for women undertaking a Pre Apprenticeship TAFE Cert II in Electrotechnology course was established in 2017 to support students with a desire to enter the electrical industry and help increase the number of women enter into a career in trades.
The scholarship is awarded to female student/s who demonstrate commitment and motivation to succeed in building a career in the electrical industry. The money can be used for costs such as school fees, tools, PPE, clothing, rent, childcare or to supplement an income whilst attending the course.
There is no obligation on the recipient to apply for a role with Powercor. However, recipients are put on the candidate list for our apprenticeship program when the program opens for applications. If you are interested in applying for a scholarship, please contact us via [email protected].

One of the best parts of our job is getting out there and supporting the communities we're a part of.
VOLUNTEERING
It feels good to do good. That's why we encourage employees from across the business to take part in group volunteering activities with recognised charities and community organisations. To support this, we offer all employees time off with pay for at least one day (or 7.5 hours) of volunteer work each year.
Our people have invested thousands of volunteer hours with community-based programs such as Foodbank, OzHarvest, Very Special Kids, Landcare, and the Red Cross Blood Bank. This community involvement has a positive impact on both the business – and our team members.
All the communities across our networks are distinctive in different ways. But what many people tend to agree on is that clubs and associations of all forms of sports are often at the heart. We partner with a number of organisations and events in the communities in which we operate. We hope you enjoy them.
CRICKET VICTORIA
This 'whole of cricket' sponsorship with CitiPower involves a number of initiatives designed to provide the community with an unparalleled opportunity to engage with the sport.
The CitiPower Centre at Junction Oval is the flagship facility for cricket in Victoria and is accessible for all levels of cricket participation – from entry level to elite. It is a facility for the use of the entire community.
Through our partnership, we also support the Victorian Men's Cricket Team, the Diamonds in the Bush program aimed at unearthing young talent, and the annual All Abilities Carnival providing a unique opportunity to support teams including deaf, blind, intellectually disabled and Indigenous players.
Importantly, we have also partnered in a joint venture called the CitiPower and Cricket Victoria Canteen Grant. This is offering up to $250,000 between 2019 and 2023 in $5,000 grants to community-based cricket clubs to address electrical safety issues and improve services offered by cricket club canteens and clubhouses.
For more information visit Cricket Victoria.
POWERCOR COUNTRY FESTIVAL
Powercor partners with the Australian Football League's (AFL) Essendon and Geelong Football Clubs to put on the annual Powercor Country Festival.
The Festival connects the city with regional communities across Victoria and provides an opportunity for us to show our gratitude for the contribution people in the country make to our daily lives and the State's prosperity.
Two games are played in the series each year – one at a regional Victorian ground and the other at Melbourne's iconic MCG supported by a community festival.
The Powercor Country Festival also supports a grass-roots awards program to recognise the vital work of volunteers in our communities. In association with the Weekly Times, the Heart Volunteer Awards recognised volunteers for their contribution to community services and emergency services.
For more information visit Geelong Cats or Essendon Football Club.
POWERCOR LORNE PIER TO PUB
This partnership with the Lorne Surf Lifesaving Club makes us the naming rights partner of the Lorne Pier to Pub, the largest ocean swim race in the world.
Over 5,500 swimmers regularly take part in this event in January each year which also features the Powercor Mountain to Surf event with over 2,000 competitors running the 8km course.
For more information visit Lorne Surf Life Saving Club.
POWERCOR MELBOURNE TO WARRNAMBOOL CYCLING CLASSIC
Powercor supports Australia's longest-running and most prestigious road race, the 262-kilometre Melbourne to Warrnambool Cycling Classic.
Our partnership as the naming rights sponsor helped to ensure the future of this historic race which is the second oldest one-day race in the world and a cultural feature of the south-coast region.
For more information visit MelbournetoWarrnambool.com.au.
POWERCOR STAWELL GIFT
Australia's most prestigious professional foot race, the  Stawell  Gift, has a new naming rights partner with Powercor signing on to a five-year deal from 2021.
An iconic Easter tradition, the three days of competition have across the years welcomed some of the most recognised names in international athletics including Sydney 2000 gold medallist Catherine Freeman, renowned sprinters Asafa Powell and Maurice Greene and middle-distance charge Craig Mottram.
It is also an important event for the regional community of  Stawell  and surrounding regions which rely on the economic contribution made when visitors come from across Australia for this event.
For more information visit the Stawell Gift.