Proudly Australian and privately owned, Built has grown to be one of Australia's largest construction companies, known for our agile & innovative culture, our authentic & dedicated people and the way we improve our cities, our communities and our environment. 
Built currently has 0 opportunities.
Select the following options:
Past Built Graduate Hiring Statistics
If you're interested in working at Built, understanding when they have opened up applications for their graduate programs, graduate jobs and internships is helpful knowledge to have so you know when you might need to apply. Use the below information to see when Built hires graduates, but more importantly what graduate degree's and other student attributes they target for their jobs.
---
Work rights
Australian Citizen (100%),

Australian Permanent Resident (100%),
Past Built Graduate Programs
Check out some of Built's past jobs they have posted on GradConnection over the last 12 months. Understanding the details about what a graduate employer is looking for well before applications have opened can sometimes be the edge you need to secure your first graduate program.
---
Information Systems
and 1 other
Hires applicants with degrees in
As IT Service Support, you will build lasting relationships with office and project staff, support the success of major projects across Victoria and gain exposure to various key IT platforms and disciplines.
Built Graduates will build lasting relationships with clients and experts within the industry, support the success of major projects across Victoria and gain exposure to all key disciplines including virtual design, estimating and construction.
Built Graduates will build lasting relationships with clients and experts within the industry, support the success of major projects across Victoria and gain exposure to all key disciplines including virtual design, estimating and construction.
Built Graduates will build lasting relationships with clients and experts within the industry, support the success of major projects across Victoria and gain exposure to all key disciplines including virtual design, estimating and construction.
Our story
Built is one of the largest privately-owned Australian construction companies, with over 1,000 employees across Australia, New Zealand and the United Kingdom. 
We are the only national contractor to offer a total solution across construction, fitout & refurbishment, development and small works across all major sectors Australia-wide.
The heart of our success is our Built Worthy culture, which is founded on having a 'can do' attitude, giving our people room to grow and being highly responsive to our clients' needs.
We have delivered many of Australia's most iconic projects, including the 6-Star Green Star $3.0bn+ Parramatta Square Precinct project - one of the largest urban renewal projects in the country, to the intricate heritage refurbishment of the State Library Victoria.
We are recognised as leading the construction industry in sustainability and have over 60 Green Star, LEED, WELL and NABERS ratings awarded to our projects, including many industry-firsts.
We continue to pioneer innovations that improve construction, through investing in cutting-edge digital technologies, expanding our in-house expertise and enabling rapid deployment through agile methodologies. 
Headquartered in Sydney, Built has offices in Melbourne, Brisbane, Perth, Adelaide, Newcastle, Canberra, Auckland and London (UK).
Our Built Worthy culture and values
Since 1998 we've been continuously building the one thing we're most proud of – a strong culture that bonds our people and drives our business. At Built, every Built person understands how and why we do things differently and shares our goal to create the best results for the project, for our clients and for us. Our culture is underpinned by our values.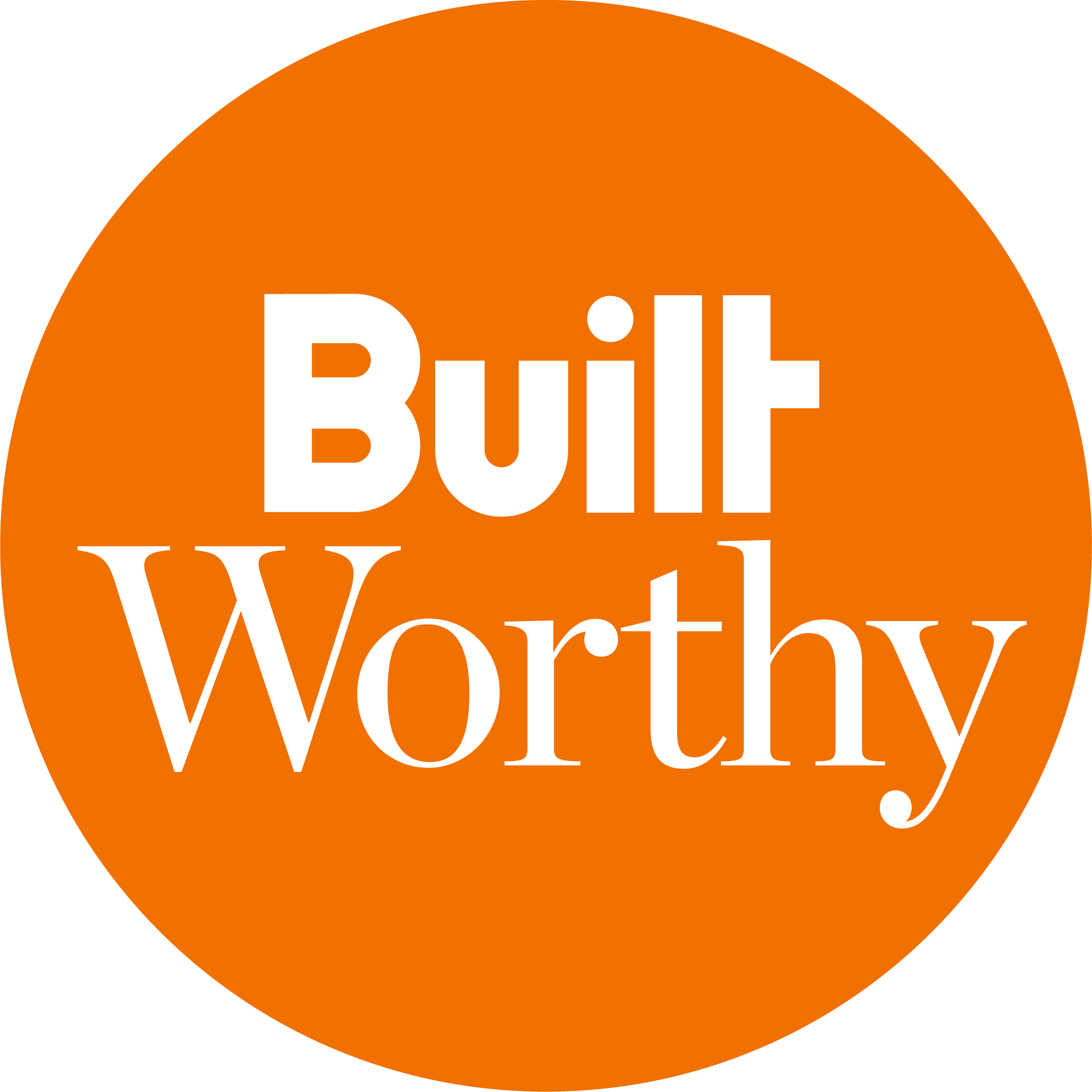 Own the problem – we are the solution
Be real – do what we say we will
Embrace change – be open to better answers
Think smart, act smart – smart people doing smart things
Start strong, finish stronger – reap the rewards
Love what you do – enjoyment counts for us and our clients
We offer our graduates and cadets unparalleled exposure to complex projects, industry-leading disciplines and experienced leaders that will support you to build the career you want. 
We are the only construction company to offer a total solution across all built-forms, sectors and project sizes, which means our graduates and cadets get involved in solving the types of complex challenges others don't.
Built's project teams are empowered to make decisions and work flexibly across the entire design and construction process, which means our graduates and cadets are involved in real-life decision-making.
Our Built Worthy culture is founded on giving our people opportunities to grow in a supportive environment, so we know what it takes to nurture our talent and continue our success through our 'grow our own' approach.
If you want to think harder, act smarter, do more, and push yourself to deliver the impossible, apply to us today. 
What we offer
The Built Graduate Program supports the development of recent undergraduate and postgraduate students who are in the early stages of their career. 
As a Built Worthy Graduate on our two-year program, you will have the opportunity to develop skills through:
Project experience
Technical skill development
Human skills 
Leadership exposure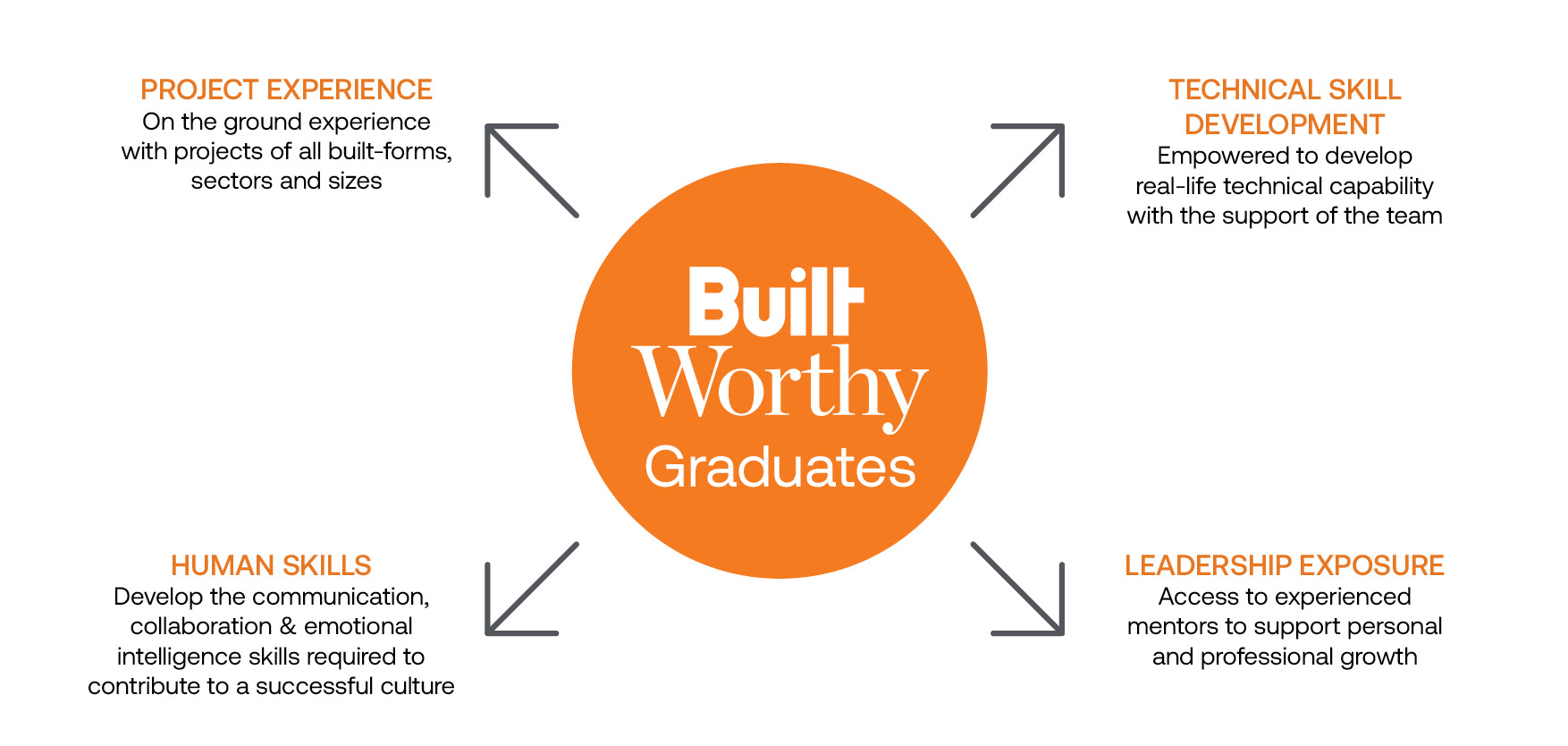 What you'll achieve
Our Graduate and Cadetship Programs are focused on producing well-rounded construction professionals. Through our diversified portfolio, we offer exposure across fit out, construction and small works. You'll gain invaluable exposure through rotations in - 
Contract & Cost Management
Design Management
New Business & Estimating
Site Coordination
Site Supervision
Virtual Engineering (VDC)
In developing our Graduates this way, we provide the greatest chance to explore the many career paths available to you at Built.
Most participants will spend two years in the program prior to completion. During this time, you will be provided with bespoke and organised skill development opportunities aligned with the other program elements.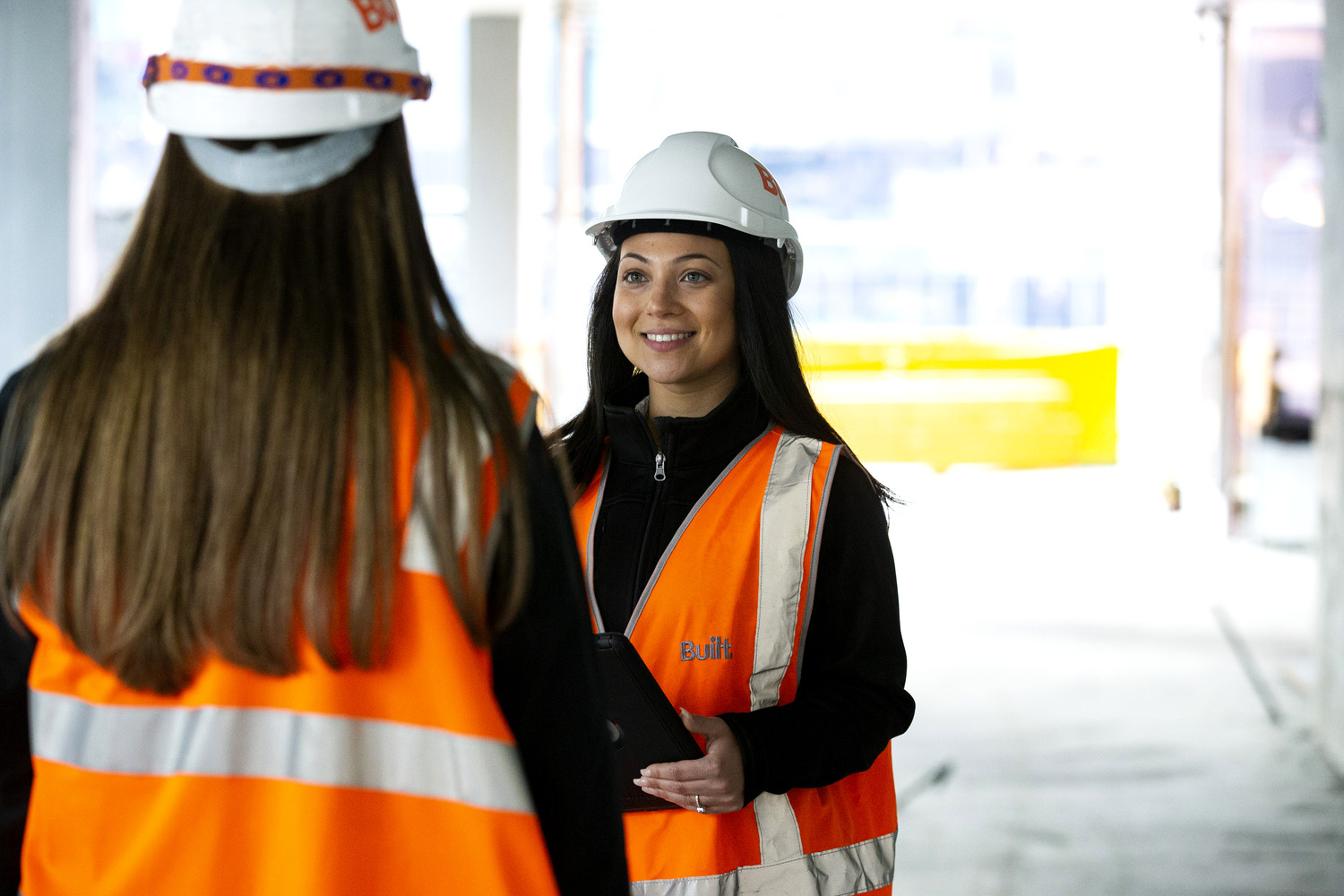 Our Cadetship Program provides an accelerated pathway into the Graduate Program for Built Worthy individuals. You'll receive early insight and exposure to commercial construction, access coaching and training programs and have the opportunity to apply your university learning on various client projects and real-world scenarios. 
If you are heading into your penultimate or final year at university, reach out to us to express interest in our Cadetships and take this opportunity to start building a network of colleagues, mentors and leaders now.
We offer flexibility to work around your current study commitments.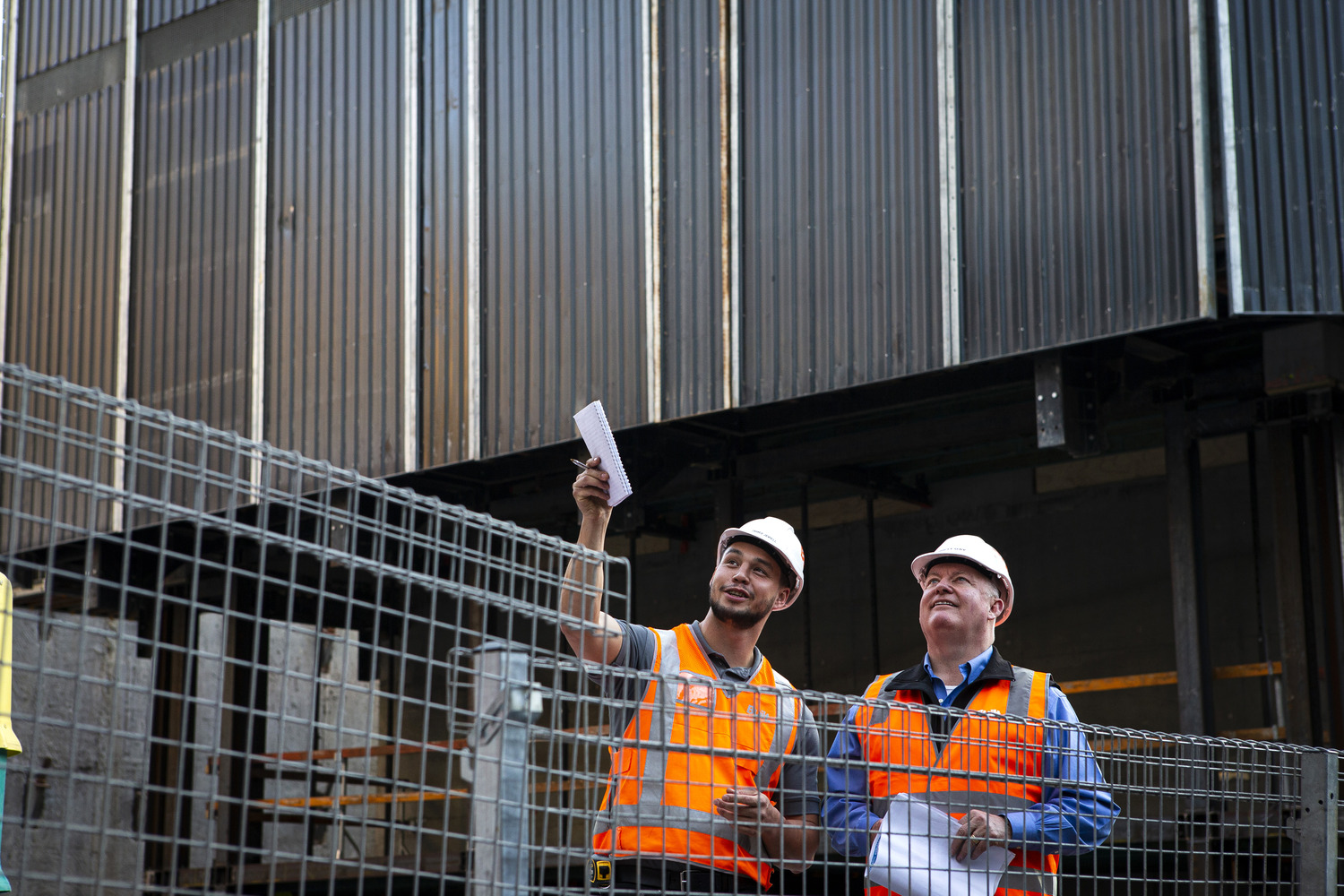 We provide an accelerated application process for both Graduates and Cadets. Offers are made within 6-8 weeks of application through our simple, three-step process and we'll keep you informed of your progress at every stage.
1. Submit online application
Submit completed application form, transcript and resume highlighting your work experience, education and extra-curricular activities. 
2. Telephone discussion
If your application progresses, you will be invited to a telephone discussion where our team will assess different aspects of your experience and if you would be a good fit for our business. 
3. Face-to-face interview
The final step is a face-to-face interview, providing the opportunity to get to know you, your experiences, career aspirations and priorities. Our Built Worthy culture is central to everything we do, so we will be interested to understand how our values resonate with you. 
Hear from our Graduates
Built
---
Hear from our current graduates: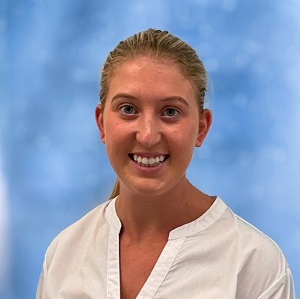 "Built's graduate program provides a high level of exposure to all aspects of the construction industry allowing graduates to gain experience whilst simultaneously applying tertiary education skills practically within each rotation. Built's 'The New Way Forward' approach fosters a positive culture in which graduates have the opportunity to learn in a structured and supportive environment. It has been a privilege to take part in Built's graduate program and I could not recommend it highly enough to those thinking of applying."
Olivia Mills, current graduate
Bachelor of Construction Management & Property at the University of New South Wales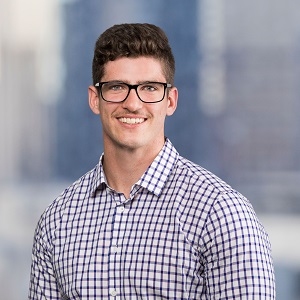 "Built's graduate program is setup to ensure that your first steps into the construction industry provide great exposure to projects, and a high level of support from senior staff. Being paired with a mentor who understands the learning curve involved when starting in the construction industry has been pivotal in making the most of my first years in the industry." 
Oliver Hatton, current graduate
Studied: Bachelor of Construction Management (Honours) at Deakin University 
And former graduates: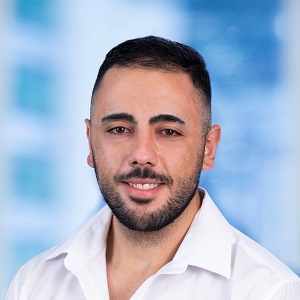 "Built's graduate program provides a strong foundation for anyone starting in the construction industry, as it provides the opportunity for an individual to set goals as well as understand the way they can be achieved. Through constant reviews, mentoring & guidance from senior management, it moulds the abilities of any graduate and furthermore assists them in determining the career path most suited to them. Most importantly, the program gives the opportunity to focus on strengthening your weaknesses rather than just utilising on your strengths."
Simon Constantone, Contract Administrator (former Built Graduate)
Studied: Bachelor of Construction Management and Property at UNSW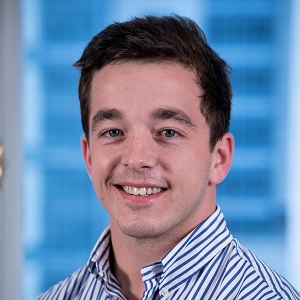 "Built's graduate program provides a great opportunity to establish a solid foundation within the construction industry. The program's structured approach & mentoring allows all graduates to gain a competent understanding in all facets of the project delivery life cycle. I found the internal business rotations really complimented my studies & provided me with the hands-on experience that was required to advance to the next chapter in my career"      
Jack Clancy, Contract Administrator (former Built graduate)
Studied: Bachelor of Construction Project Management at UTS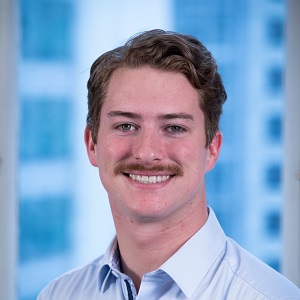 "The endless opportunities provided to myself during the Graduate Program gave me the knowledge and choice to decide who I want to be and what I want to achieve within Built as a company and the construction industry as a whole. During the program, I had access to experienced, senior individuals who offered advice whenever I had questions and gave up their time to ensure I furthered my learning in the rotation I was in. If I could offer any advice to someone considering Built's Graduate Program, I would tell them to try everything and to be a sponge, soak in all of the learnings and ask as many questions as you can!"
James Campbell, Site Engineer (former Built graduate) 
Studied: Bachelor of Construction Management at Western Sydney University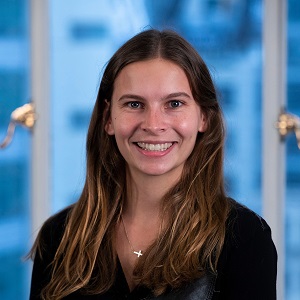 "Built's graduate program was a great opportunity to gain experience across a wide range of roles. This experience helped me to choose the career path that I most enjoyed and to learn skills that I now use in my new role as a Site Engineer. I believe that the skills I learnt during the graduate program will remain useful throughout my career in the construction industry."
Alayna Topolovec, Site Engineer (former Built graduate) 
Studied: Bachelor of Construction Project Management and Bachelor of Arts in International Studies at UTS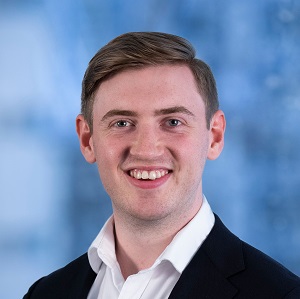 "Built's cadet and graduate program offers both a challenging and rewarding experience for those new to the construction industry. The program is well developed across multiple business streams and strong support was always offered by Site and Construction Managers. Over the two-year experience, there is an opportunity to work within the various business streams and gain insights to help shape your career trajectory. The program is flexible in that it allows students to continue their formal studies whilst gaining essential onsite experience. Built is always supportive in finding this balance as both experiences benefit the other in return."
Elliot Knox, Contract Administrator (former Built graduate)
Studied: Bachelor of Engineering at UNSW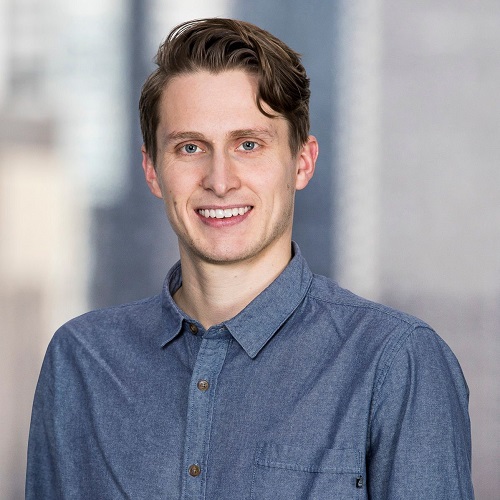 "Built works on a diverse range of projects which sets it apart from the pack – from complex fitouts and refurbishments, through to construction of new hospital wings, high-end apartments and office spaces. It's a really unique mix which is hard to find at other builders and allow you to develop a wide-ranging set of skills in all areas of building and construction." 
Matthew Ball, Project Engineer (former Built graduate)
Studied: Bachelor of Design (Architecture)/Bachelor of Construction Management (Honours) at Deakin University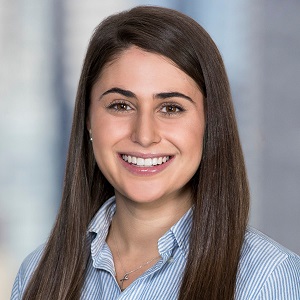 "The culture at Built cultivates a really strong and a positive environment. My colleagues have continued to encourage me to strive to be my best while supporting ongoing learnings, further allowing me to develop my career and progress into a project engineer. To be able to love what you do, and do it every day is a great feeling and is encouraged by Built"
Taylor Gileno, Project Engineer (former Built graduate)
Studied: Bachelor of Construction Management (Honours) at Deakin University at Deakin University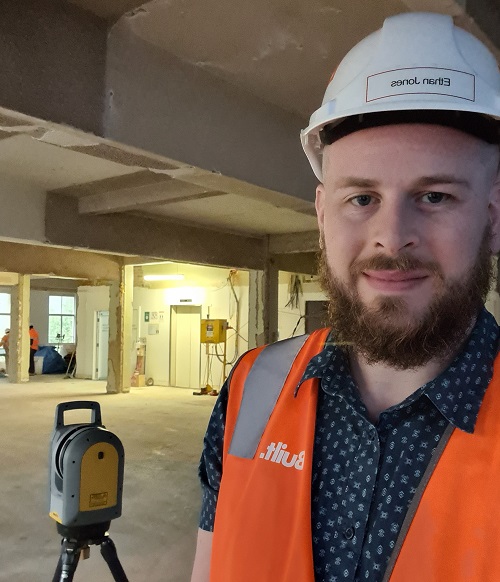 Ethan Jones – 1st year Graduate Project Coordinator
Degrees:
Bachelor of Environmental Design (Architecture) (UTAS) – graduated 2015
Master of Construction Management (Deakin) – graduated 2020
Project – 104 Exhibition Street
I'm Ethan, a 1st year graduate in the Built Graduate Program in Melbourne. My first rotation was in the estimating department in the Melbourne Head Office, and I am now out on site at 104 Exhibition Street as part of my 2nd rotation. The project is a 7-storey refurbishment of a 1930s building, including a full services upgrade, lift refurbishment, structural demolition and alterations, façade rectification and restoration and fit-out of new office spaces including an art gallery. 
6:15am
I leave my apartment and walk to the site, luckily, I live in the CBD and the site is only 15 minutes away. The city is just starting to wake up and it's a great way to start the day!
6:30am
I arrive on site and settle in for the day ahead!
7am
I attend the toolbox meeting for the trades. As this site is a live building with tenants actively occupying different levels, no day is the same. The site foreman gave a rundown of the ongoing works, safety requirements, issues raised, any new information and other important notes about the project for that day. 
7:15am
Following this, there are inductions of new workers on the site, which I am responsible for presenting. The induction presentation contains information about the project, emergency procedures, site rules and guidelines, safety information, essentially anything that someone working on the site will need to know. I also answer any questions that they may have about the site and project and then ensure that they've completed the correct paperwork, and then they are ok to start work on the site. 
7:30am
Once the inductions are complete, I finalise the paperwork in our safety system, recording the details of the toolbox meeting, and sign off the induction forms of the new workers. 
7:45am
I then review the outstanding request for information (RFIs) and queries Aconex (web-based project management application) for the project and follow up with the consultants and subcontractors to try and close out the outstanding RFIs and queries. 
8am
At 8am I review the requirements for the day, seeing what meetings are coming up, checking on what's required to be prepared for these such as minutes, presentations etc. There aren't any meetings today, so I just complete some admin tasks.
9am
Around 9am I'll usually go and get a coffee, luckily being in the Melbourne CBD there are numerous great coffee places close by with plenty to choose from.
9:15am
I start on my main task for the day. On this project, I have a large focus on sustainability (ESD), quality (QA), HSE and virtual design and construction (VDC). Outside of these focus areas, I also assist the project team with a wide variety of tasks including procurement, liaising with local authorities, liaising with the client and tenants, engaging with external consultants and other tasks that arise during the day to day running of the site.
As I am leading the 3D coordination of the service trades using VDC for this project, today I used the Trimble X7 point cloud scanner to take accurate point cloud scans of the stripped-out levels of the building. Given the size of the floor plates, the scans took about 45-60 minutes all up to complete per floor. I complete 3 floors as the other floors were still occupied by tenants, our site office and amenities. I take my laptop with me and as the X7 is completing a scan, I respond to Aconex threads and complete admin tasks.
12pm
Lunch time! Being a Friday, the project team head out to lunch together. This is a great time to relax and catch up with the team. 
1pm
I complete the scans and start to copy the data from the point cloud scanner to my laptop, then into BIM360. I then catch up with the VDC manager and he assists me in converting the data and loading these scans into the existing model and then pushing the updated model out to the service subcontractors to enable more accurate modelling of their services. 
3pm
After this, I checked on the progress of the clash detection in Revizto (VDC application) to close out any clashes assigned to me and check that the services sub-contractors are actively engaging with each other to resolve clashes between them. We hold a weekly clash detection meeting on a Monday, where we run through the major issues arising between the services trades.
4pm
I then move back to closing out RFIs and queries on Aconex with consultants and subcontractors and raising new RFIs and queries that have arisen over the course of the day. I also follow up outstanding quote requests for temporary propping (to enable the use of a crawler crane on the roof), traffic management plans for our scaffold that is due to be erected on Exhibition and Collins Streets and check the status of outstanding permit applications with City of Melbourne.
5pm
Today was a Friday and so there was a grads & mentors social event starting at the Head Office in Southbank, so I make my way over there. I caught up with some of the people in the office, the other grads and the mentors for some drinks and nibbles. After this, we all headed to Holey Moley for dinner, drinks, and a round of mini golf! 
Built offers a comprehensive range of employee perks and benefits in addition to the excellent opportunities for career progression available.
Financial benefits:
Competitive remuneration packages: We test our remuneration versus the market to ensure we are always competitive in attracting staff at all levels. 
Short-Term incentive programs: These are tailored to the role and the metrics are always clear and concise.
Performance bonuses: Depending on the role, performance bonuses are also offered.
Non-financial benefits:
There are a range of non-financial benefits, and the list continues to grow 
Free yearly skin checks and flu vaccinations
Entertainment book
Regular graduate dinners and events
Wellbeing days
Stocked kitchens with breakfast and lunch making facilities
Regular site BBQ and morning teas
Health and wellbeing benefits:
We consider good health a very important factor in the happiness of our staff. That's why we have 36 different health and wellbeing programs on offer and a dedicated in-house health and wellbeing expert that leads them. Here are just 3 examples of the programs on offer:
Guided Meditation: Our staff can plug in, de-stress and relax with a range of guided effortless meditation sessions. 
Built to Finish Stronger: This program is designed to improve the wellbeing of site-based teams through Built endorsed site-specific wellbeing initiatives. The initiatives range from wellbeing awareness events through to organised fitness sessions facilitated for the team and can be scaled to suit the unique needs of the site team.
8-Week Personal Energy Challenge: Our Head of Health and Wellbeing runs an 8-week program for Built employees designed to improve personal energy levels. Over the course of the program, all aspects of health and fitness are covered. 
Diversity & Inclusion

Built
---
Built encourages a diverse & inclusive workforce and an environment of mutual respect, cultural openness and an appreciation of differing perspectives. We have a Diversity & Inclusion Policy that supports the following practices:
Recruitment, Promotion and Selection: When hiring and promoting candidates for specific roles, we will consider issues of diversity in relation to expectations of the relevant role, and selection and appointment processes, to ensure there is no intended or unintended discrimination through the process.
Remuneration: We will ensure that there is no intended or unintended discrimination towards or against employees because of their diversity dimensions in relation to their remuneration package.
Performance Management: We will ensure that performance review methodologies and processes are consistently applied to all employees as part of the annual and mid-year performance review processes.
Flexible work arrangements: We recognise the importance of providing flexible work arrangements for employees to enable them to balance personal and work responsibilities and has established a practice whereby employees can apply for a flexible workplace arrangement. 
Reporting and Compliance: We will ensure that all employees undertake regular compliance training in relation to legislative and other responsibilities relating to anti-discrimination, workplace harassment and bullying and equal employment opportunity.
LGBTIQ+

Built
---
Built supports Wear it Purple Day, an opportunity for our staff to show support for the LGBTQ+ community and encourages an environment where everyone can feel proud to be their authentic selves.  We focus on the important and necessary conversations we can all have to help the LGBTQ+ community feel supported, not just on one particular day – but every day.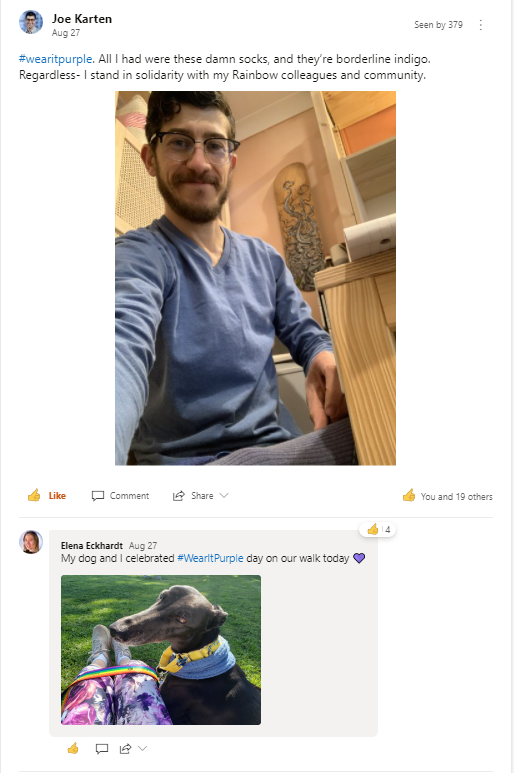 Disability

Built
---
Built supports and encourages an inclusive workplace and is a member of the Australian Network on Disability (AND), which gives us access to current information and tools that help us to create a more disability inclusive workplace. We are also working with AND to provide placements for people with disabilities.
Gender Equality

Built
---
Built is actively working to create gender balance within the construction industry. In addition to our internal female/male targets we are also working with external organisations to help create at the industry level.
By 2024 we aim to have 30% of our roles fulfilled by females. Our actions underway to achieve this are:
Increasing our intake of female graduates
Working with Top100Women to provide greater employment opportunities to Women in construction
Participating in a Gender Equality Recruitment Standards program to lift our recruitment practices ensuring our attraction, selection (and retention) practices and policies are inclusive and supportive especially for females
Continue to build a culture that promotes gender equality by:
Facilitating Built Female Networking groups and events
Participating in external Women's Sponsorship Program facilitated by Cultivate
Regularly completing pay equity exercises
Celebrating and promoting International Women's Day (2020 support pictured below)
We will also continue to play an active role in promoting women in construction in the industry by supporting membership organisations such as NAWIC and participating in Government initiatives such as the Trade Pathways Program - Women's Strategy - Construction Leadership Group. Built continues to be WGEA compliant.
Support for International Women's Day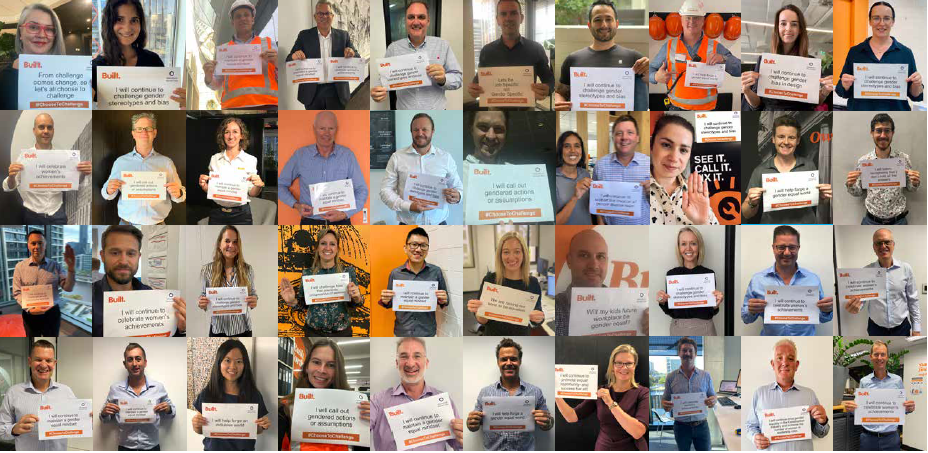 Aboriginal & Torres Strait Islanders

Built
---
Reconciliation Action Plan (RAP):
Built has developed a RAP with an internal working group and Aboriginal stakeholders over a number of years. Our RAP is endorsed by Reconciliation Australia and published on their website as a public document that is reported on annually. The RAP aims to achieve the following goals:
Relationships: Develop relationships with the Aboriginal and Torres Strait Islander communities through active community consultation on live construction projects. Develop relationships with Aboriginal and Torres Strait Islander businesses
Respect: Develop greater awareness, understanding & respect of Aboriginal and Torres Strait Islander cultures. Champion National Reconciliation Week and NAIDOC Week across our business and through our supply chains.
Opportunities: Support employment & training opportunities for Aboriginal and Torres Strait Islander people & businesses.
Partnering with Social Benefit Providers
Example: We have partnered with a number of social benefit providers who work to find suitable employment for indigenous people. For example, at SubStation No.164 Project (pictured below), we spent 3% of the supplier budget with Social Benefit Providers, creating 4 jobs for indigenous youth.